Man, it's cold in Vienna! As much as I hate the cold, fall and winter are the best seasons for baking. So I have been keeping warm in front of my oven. Although, I really hope we didn't skip fall this year and I'm crossing my fingers for a mild November ;)
But now back to the recipe, that is such a versatile classic, you should make and enjoy it all year around. Whether you want to stir a spoon of it in your coffee, drizzle it on your hot chocolate, mix it in your favorite frosting, pour it over ice cream or simply spoon it out of the jar (my personal favorite!), this Caramel Sauce will be your sweet companion all year long!
It is also really easy to make. The key to making Caramel Sauce is to keep on stirring! Even if the mixture is separating, keep on stirring and it will all come together. And word to the wise, let your caramel sauce cool before tasting it, it is very hot! I have learned it the hard way. It may take some restraint but you will thank me later.

Easy Homemade Caramel Sauce
Ingredients
200g granulated sugar
100g unsalted butter (organic)
200ml heavy cream (organic)
1 tsp vanilla extract
¼-1/2 tsp salt (optional)
Instructions
In a saucepan, heat the sugar over low to medium heat until it turns an amber color. Be careful not to let it burn. Stir the sugar until it is all dissolved.
Remove the saucepan from the heat and stir in the butter. Don't worry if the mixture separates. Put the pan back on low heat and keep stirring until combined. Add the heavy cream, vanilla extract and salt and keep stirring until it all comes together. This may take some time. Cook the sauce for another 10 minutes on low heat until it is smooth.
Pour the caramel sauce in a mason jar and let it cool at room temperature before putting it in the fridge.
Notes
The caramel sauce can be stored in the fridge for up to one month.

Let the caramel sauce cool before trying it, it will be extremely hot!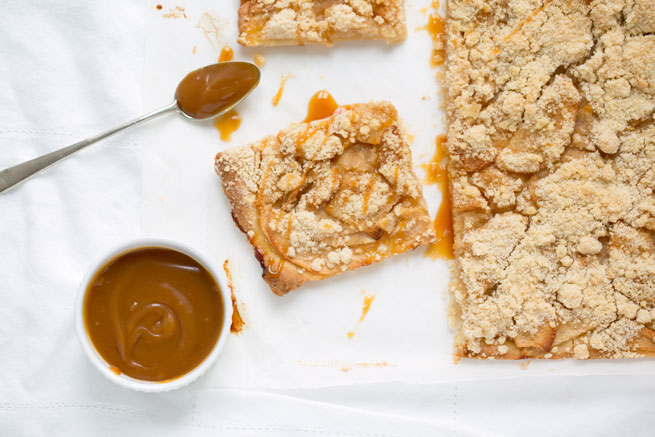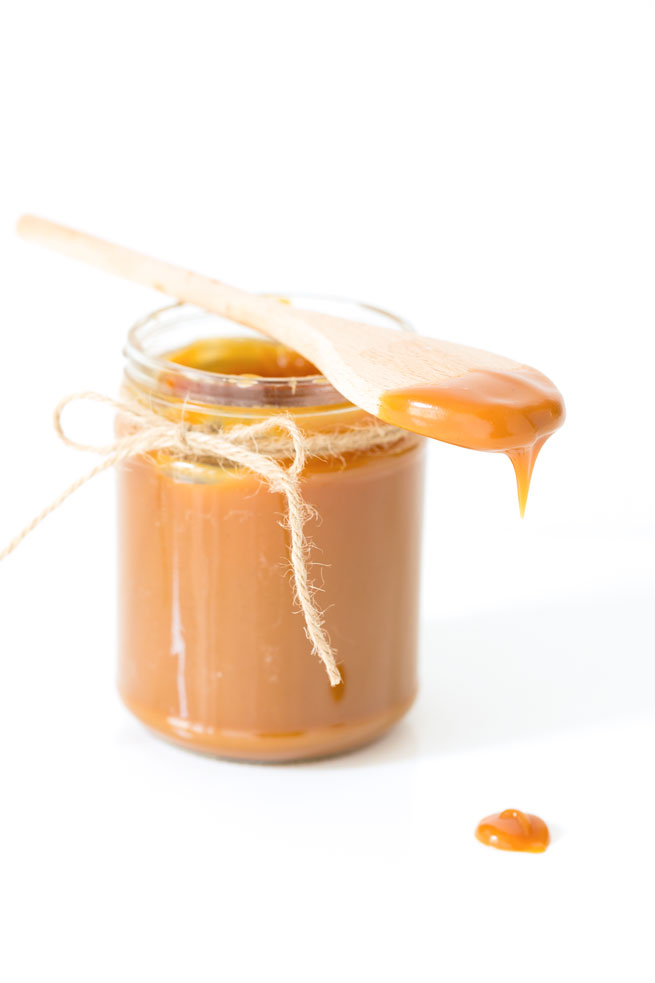 It is best to store the caramel in the fridge, it will harden a bit, but you can always reheat it in a saucepan. And it should be good for a month in your fridge, although I haven't tried it, because caramel sauce doesn't have a very long shelf life in my home. And let's be honest, caramel shouldn't be sitting in your fridge for a month! Show it some love and drizzle it on everything!
Stay tuned for a "fallicious" crumbly recipe with my Homemade Caramel Sauce. If you follow me on Instagram, you may already know what it is ;) This Caramel Sauce is also amazing on top of my ULTIMATE CHOCOLATE FUDGE BROWNIES, just saying ;)
Xo Vicki