Making my own caramel sauce has been a real game-changer for me. And opened so many new (recipe-) doors, like this one! :) 
Apple Crumb Caramel Bars are like apple pie, but in bar form and the perfect combination of flavors and textures. You have the crispy pie crust with soft apple slices, followed by a crumbly topping. And don't forget the oozing caramel sauce in-between! Sweet fall comfort food that is simple and finger-licking delicious!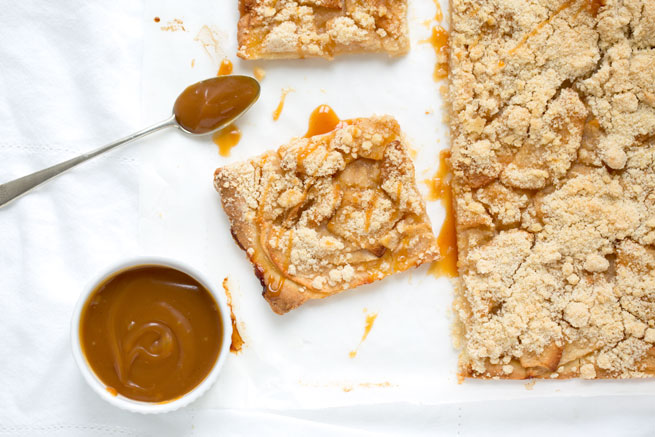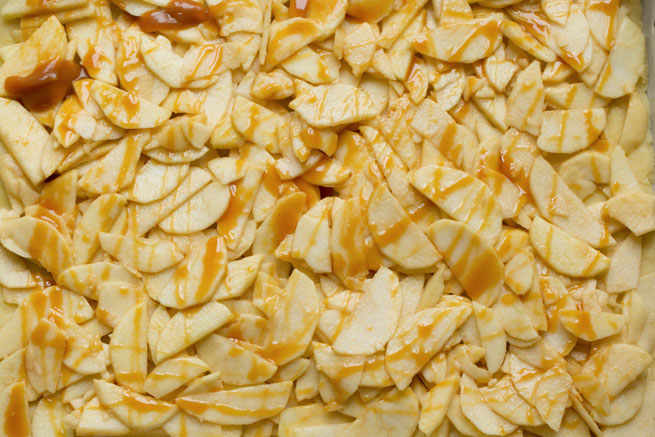 Apple Crumb Caramel Bars
Sweet comfort food that comes together in a perfect combination of flavors and textures
Ingredients
For the pie crust:
250 all-purpose flour (organic)
pinch of salt
100g icing sugar
1 egg yolk (organic)
1 tbsp water
125g cold butter, cut into cubes (organic)
50g cream cheese (organic)
For the crumb topping:
130g all-purpose flour (organic)
50g granulated sugar
pinch of salt
1 tsp ground cinnamon
50g cold butter, cut into cubes (organic)
Other ingredients:
8 apples (organic)
juice of half a lemon
2 tsp ground cinnamon
120g caramel sauce, divided*
Instructions
To make the dough, whisk together flour, salt and sugar in a large bowl. Whisk the egg yolk with a tablespoon of water and add it together with the butter to the flour mixture. Using the dough hooks of your electric mixer, mix until it is crumbly. Add the cream cheese and knead the dough with your hands until it is smooth. Form the dough into a ball, wrap it into cling film and chill it for at least an hour.
To prepare the topping whisk together the flour, granulated sugar, cinnamon and salt. Add the cold butter and work it in with your hands until large crumbs form. Refrigerate until ready to use.
Preheat the oven to 180°C. Line a baking tray with parchment paper.
Peel the apples, remove the cores and cut into thin slices. Place the apple slices in a large bowl. Squeeze lemon juice on them and mix in the ground cinnamon. Pour 100g of the caramel sauce on top and mix until the slices are evenly coated.
On a floured surface, roll out the dough half a centimeter thick. Place the pie crust on the prepared baking tray. Spread the caramel apples on the pie crust, drizzle the rest of the caramel sauce (20g) on top and cover with the prepared crumb topping. Bake for 30-35 minutes until golden brown. Let it cool before slicing into bars. Drizzle more caramel sauce on top before serving.
*Here is my recipe for really simple 
CARAMEL SAUCE
. Ever since I made it for the first time, I always have a mason jar of it sitting in my fridge.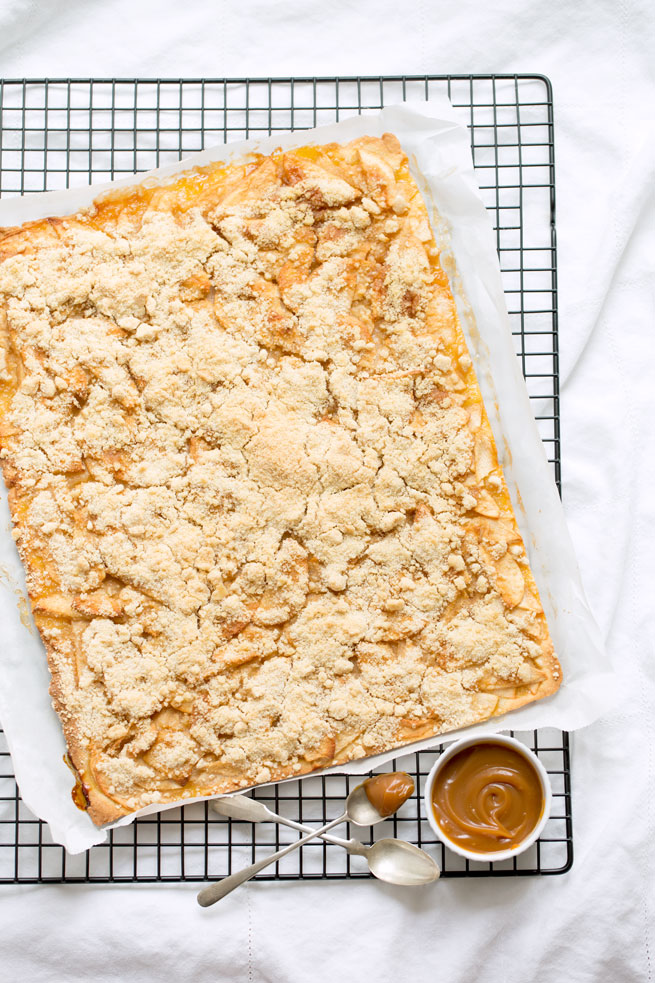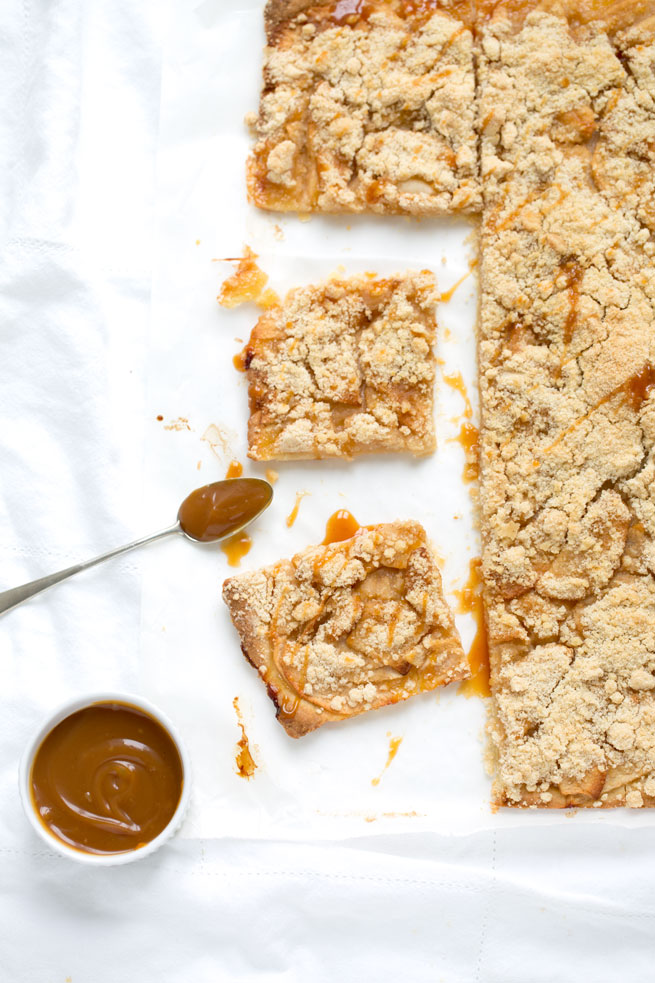 Xo Vicki