Hello 2015! I'm back and wanted to start the new year with a recipe. Even if you are not into new year's resolutions, you may have over-indulged (like myself) over the holidays. January is the month, most of us are trying to start or get back into a healthy routine. Instead of fighting my sweet cravings I prefer to indulge in a healthy way. For example, with my raw & vegan Brownie Bars.
Don't be fooled by the name of the recipe. Just because it has words like "raw" and "vegan" in the title, doesn't mean it is less indulging. You won't be missing any flavors. My healthy Brownie Bars are rich and chocolaty without all of the unnecessary fat and processed sugars. Think of these as a guilt-free snack, when your afternoon sweet tooth is calling!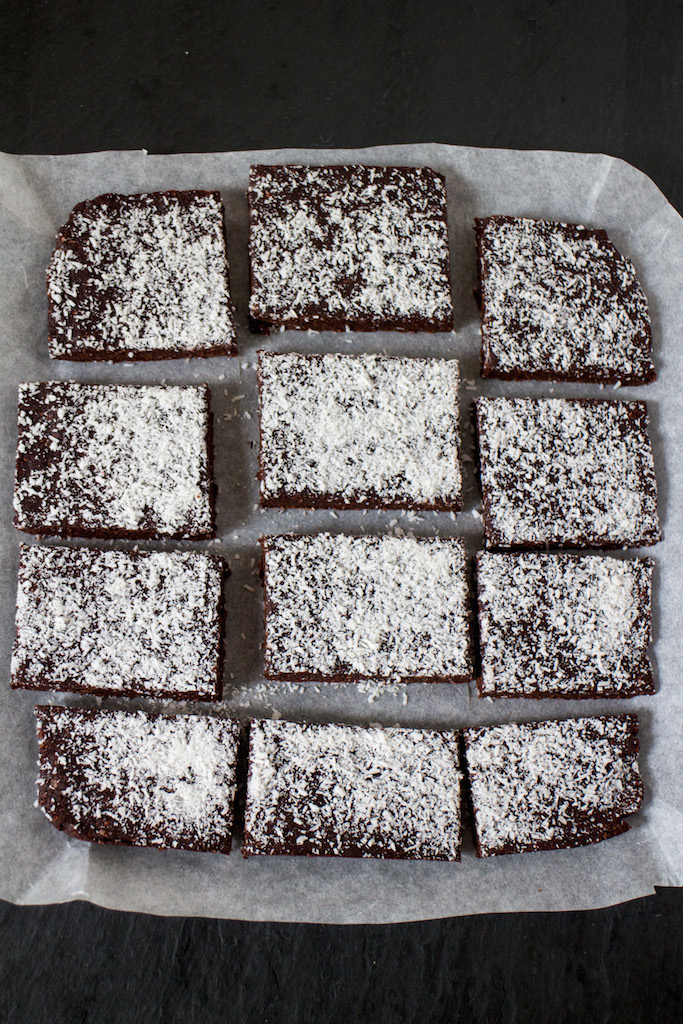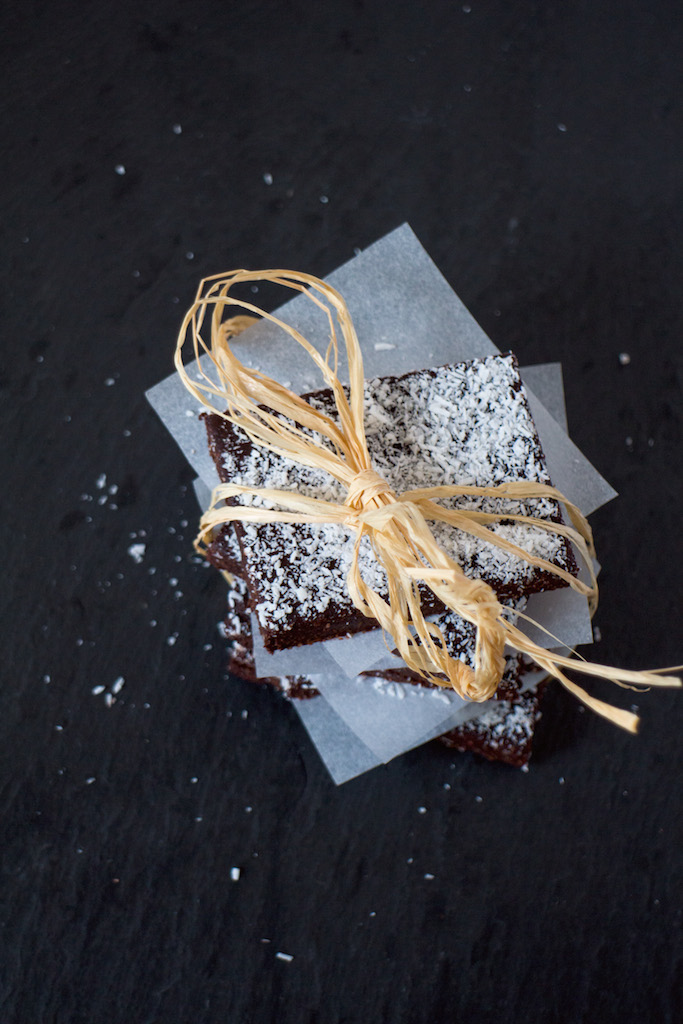 Raw & Vegan Brownie Bars
A guilt-free, chocolaty treat
Recipe type:
Dessert, Snack
Cuisine:
Vegan, Raw, Gluten-free
Ingredients
200g organic pitted dates
65g raw cacao powder
60g unsweetened shredded coconut, plus extra for dusting
30g cacao nibs
3 tbsp agave syrup
pinch of salt
1 tbsp water (optional)
Instructions
Line a square, 20 cm baking pan with parchment paper.
Place the dates, cacao powder, shredded coconut, cacao nibs, agave syrup and salt in a food processor. Process the ingredients for 5 minutes, until smooth. Scrape down the sides if needed. Press the mixture into the prepared baking pan and sprinkle shredded coconut on top. Refrigerate it for a few hours. Cut the dough into squares.
Notes
Store the bars in airtight containers for up to two weeks.

*Adapted from Bon Appétit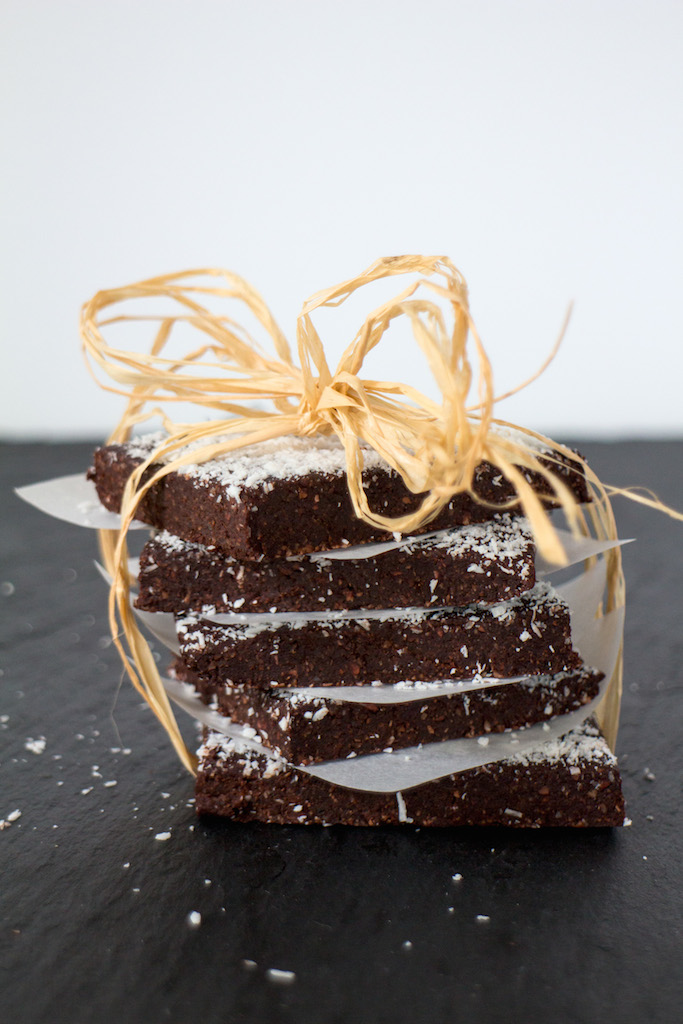 I like to think of these treats as energy bars, easily prepared in advance and perfect when you are on the go and craving a chocolate fix. When I'm lazy in the morning and craving something sweet, I also like to eat one (or two) for breakfast ;)
Next on my list for 2015 is getting fit. I easily get bored with working out and that is why I never stick to a routine. But my goal for 2015 is to find a sport or workout I enjoy and stick with it. What are your goals this year?