Eggnog cake is a simple yet delicious dessert for the holiday season. I generally don't like to make bundt cakes. There is always the fear that the cake won't come out of the tin. But this time I made sure to grease every tiny corner of the tin and it came out very easily. The tedious greasing is definitely worth it, as the bundt shape makes the eggnog cake even more appealing.
The eggnog bundt cake is very rich by itself. I didn't want to overpower the eggnog flavor that is why I decided not to glaze the cake. If, however, you prefer a glaze I would recommend a simple milk glaze, consisting of milk and sifted icing sugar.
Let me know if you give it a try! ;)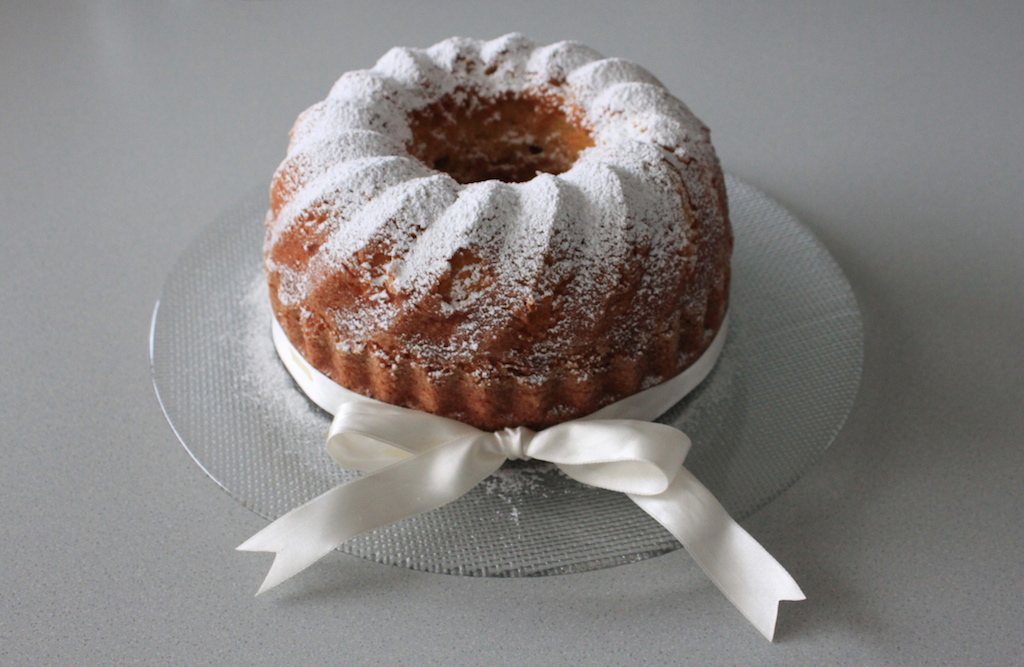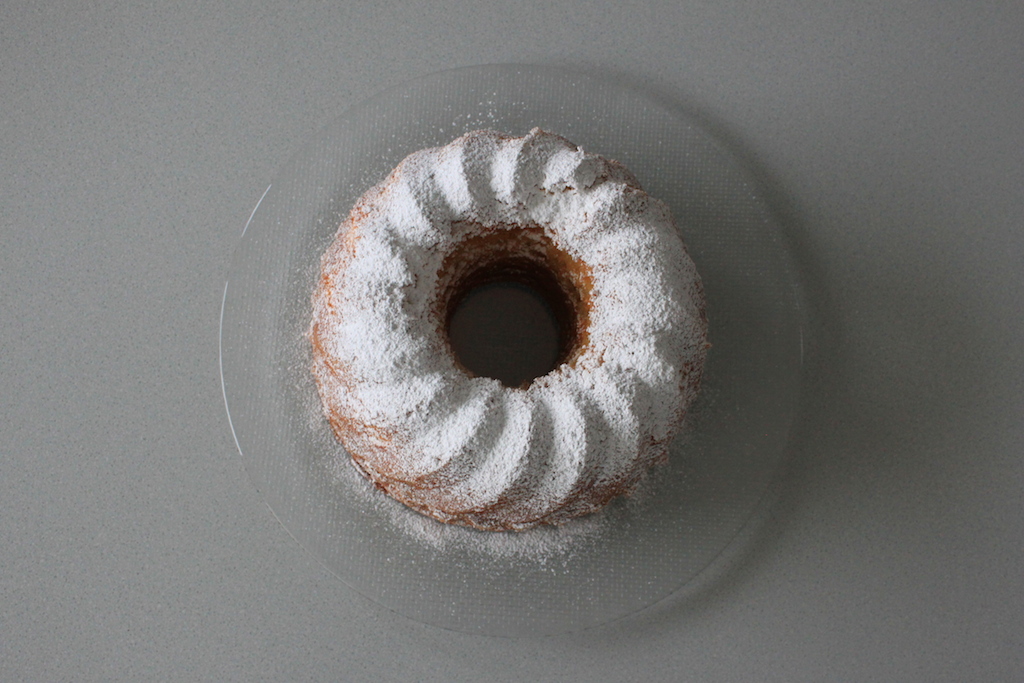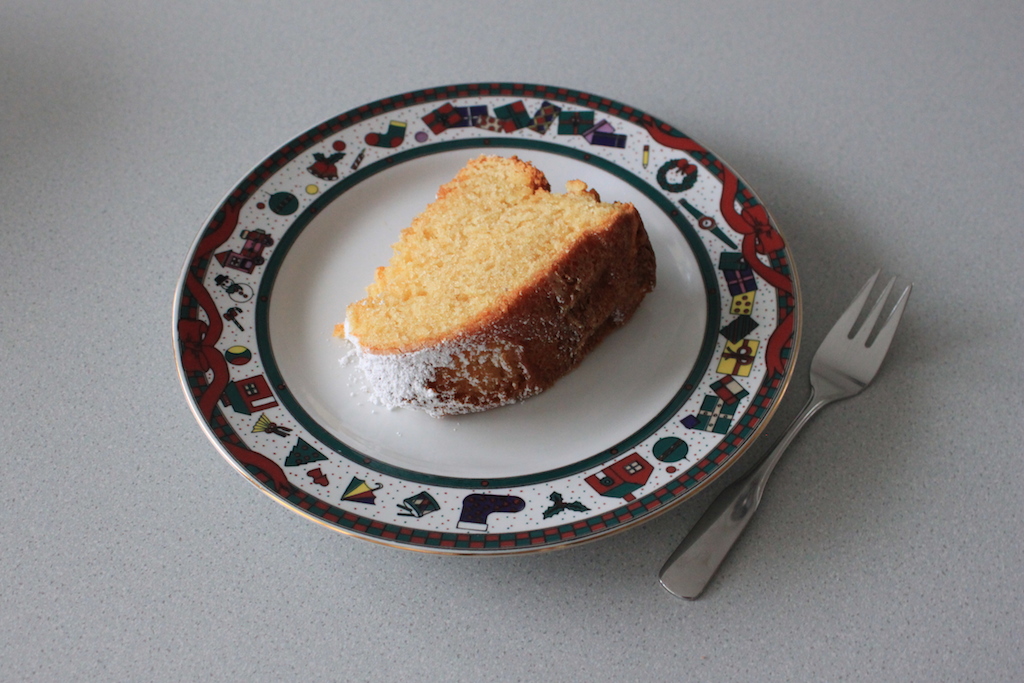 Eggnog Bundt Cake
2013-12-20 19:16:26
A festive eggnog bundt cake that is rich and moist
Ingredients
125g all-purpose flour
125g corn starch
15g baking powder
1 tsp ground cinnamon
5 eggs
250g icing sugar
25g vanilla sugar
1/4l eggnog
1/4l vegetable oil
Instructions
1. Preheat oven to 160°C. Grease a bundt cake tin with butter and dust it with flour. Shake the excess flour out of the baking tin.
2. In a small bowl, combine flour, corn starch, baking powder and cinnamon.
3. Mix the eggs together with icing and vanilla sugar. Beat the mixture for about 4 minutes until it thickens. Add the eggnog and vegetable oil and combine well. Gradually add the flour mixture and beat it until everything is incorporated. Bake for about 50 minutes, until a toothpick inserted comes out clean. Let the cake cool a bit before removing it from the tin. Let it cool completely on a wire rack. Dust the eggnog bundt cake with icing sugar before serving.
Notes
The eggnog I've used is very thick and contains alcohol. You might have to add more of the dry ingredients if you are using thin eggnog.
Adapted from my mom
Adapted from my mom
Bowsessed™ https://bowsessed.com/
P.S. Christmas tree is up but still not decorated… I finally managed to buy some white ribbons for the ornaments, but when I started decorating with the lights, they were too short! Therefore I wasn't able to put up any ornaments :( This tree is becoming mission impossible before Christmas! :P
I'll definitely post a picture once it is finally done :)