Maybe you have already guessed from my previous post what this year's Christmas recipes could be? Starbucks brought back four Christmas beverages this season and I wanted to create a cake recipe for each Red Cup flavor. To make it more fun and festive, I created a cake ball recipe so you can eat and enjoy your favorite Starbucks flavor with your coffee at home.
There are four different Red Cups this year: Gingerbread Latte, Eggnog Latte, Toffee Nut Latte and Honey and Almond Hot Chocolate. Unfortunately, we are deprived of the Eggnog Latte in Austria. That is why the first recipe I am sharing with you are delicious Eggnog Cake Balls. They are made of  a crumbled sponge cake, blended with eggnog and cream cheese and rolled in cinnamon and sugar. 
If you have some leftover cake or cupcakes, you can use those instead of making a new cake. It is a great and delicious way to recycle cake that is a bit dry but still tastes nice. 

Eggnog Cake Balls
A delicious way to eat eggnog instead of sipping it
Recipe type:
Truffles, Dessert
Ingredients
For the sponge cake
4 eggs (organic), divided
140g caster sugar
90g icing sugar
4 tbsp eggnog
200g all-purpose flour (organic)
1 tsp baking powder
pinch of salt
For the frosting
200g cream cheese (organic)
30g icing sugar
4 tbsp eggnog
caster sugar & cinnamon whisked together
Instructions
Preheat the oven at 150°C using hot air. Line a baking tray with parchment paper.
Separate the eggs, placing the egg whites in one bowl and the egg yolks in another bowl. Beat the egg whites with an electric mixer until foamy and frothy. Gradually add the caster sugar and continue beating until the egg whites are shiny and stiff peaks form. In another bowl, beat the egg yolks with the icing sugar for 2 minutes until the mixture has thickened and is light and fluffy. Mix in the eggnog. Gently add the egg whites to the egg yolk mixture in three batches. Carefully fold in the flour, baking powder and salt and mix until just incorporated. Pour the batter on the prepared baking tray, smoothing the top. Bake in preheated oven for 25 minutes, until a toothpick inserted comes out clean. Let the sponge cake cool completely.
Once the sponge is completely cool, crumble the cake into a large bowl. Add the cream cheese, icing sugar and eggnog and mix it all together until the batter is smooth and moldable. I find it easiest using a fork. If you find that the batter is too dry, add a little bit of milk or more eggnog. Take a tablespoon at a time and form a ball between your hands. Roll the balls in the cinnamon and sugar mixture.
Notes
Store the cake balls in airtight containers for up to a week.
This recipe contains alcohol, as I could only get eggnog containing alcohol. You could also add Bourbon or dark rum if the eggnog you are using does not contain alcohol, or make it child-friendly by leaving it completely out.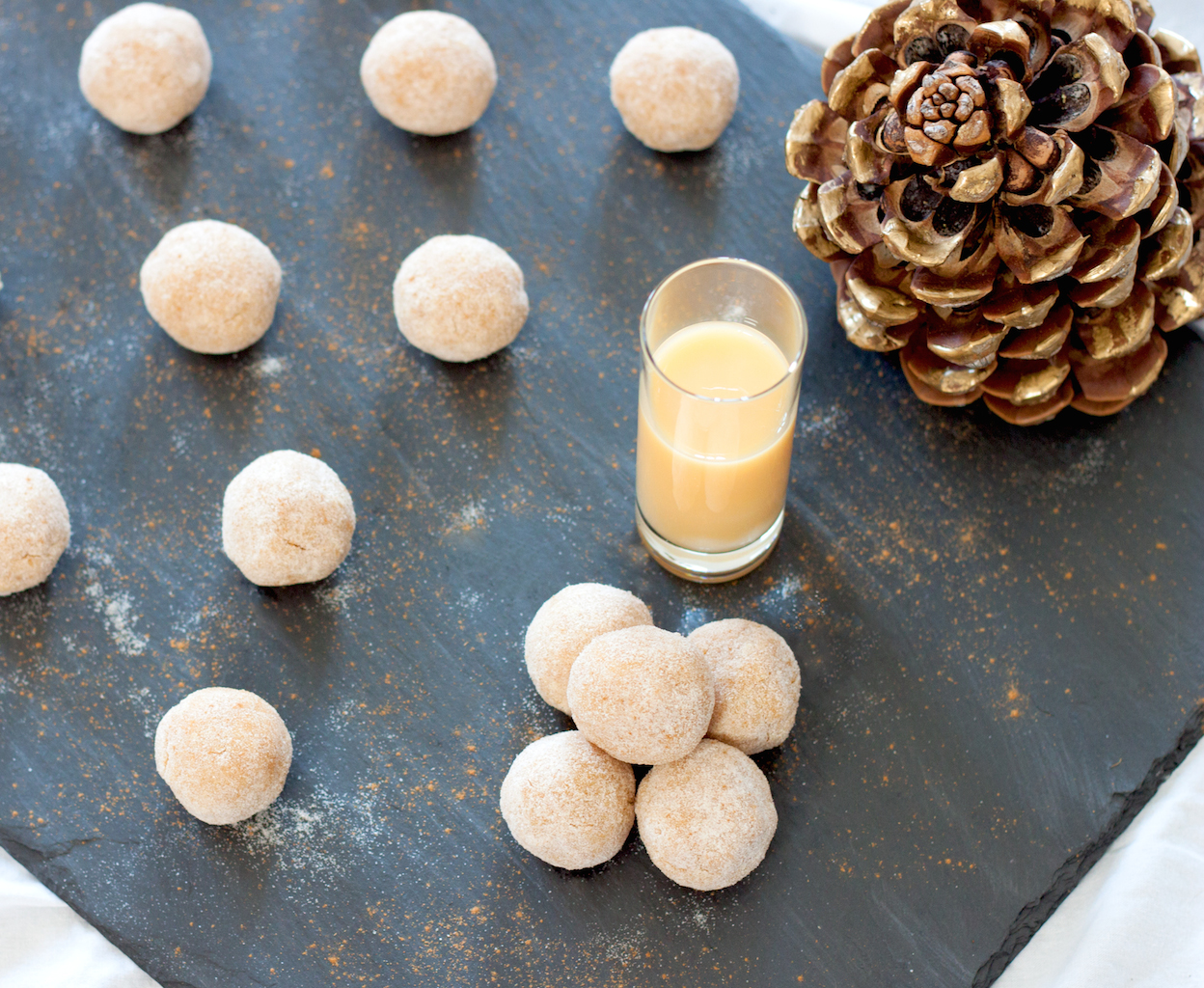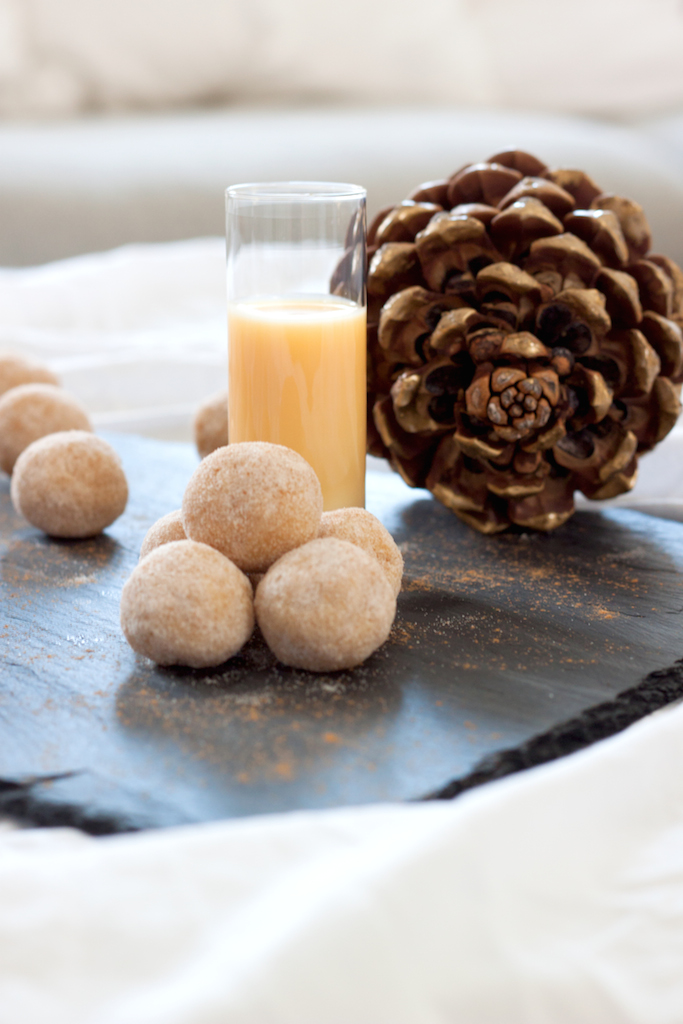 What is your favorite Christmas drink from Starbucks? For me it is a tie between Gingerbread Latte and Toffee Nut Latte. Let me know in the comments below! And stay tuned for another Red Cup inspired recipe next Sunday! ;)