I made chocolate crinkle cookies for the first time this year and I'm positive that they will be included in my permanent Christmas cookie repertoire from now on! I do not only love how these cookies taste (the chewy, chocolaty flavor) but I also love how they look! Chocolate crinkle cookies make me think of chocolate cookies that were forgotten outside when it snowed. All you chocolate lovers out there should definitely try them! They look as cute as they are addictive.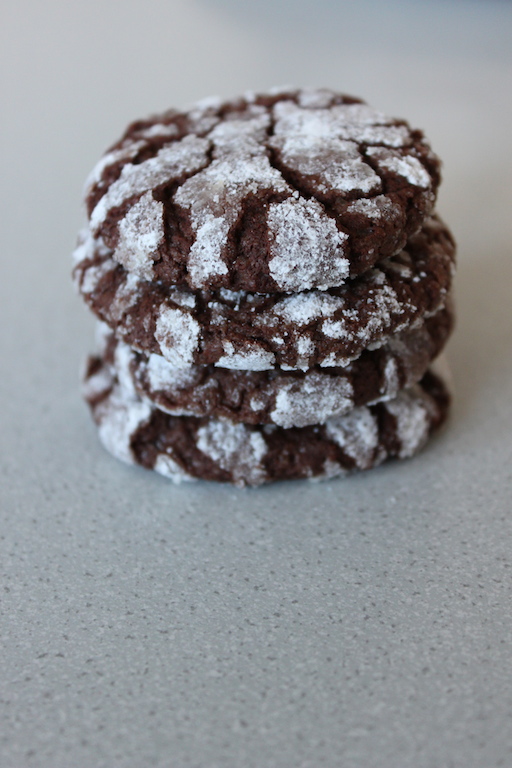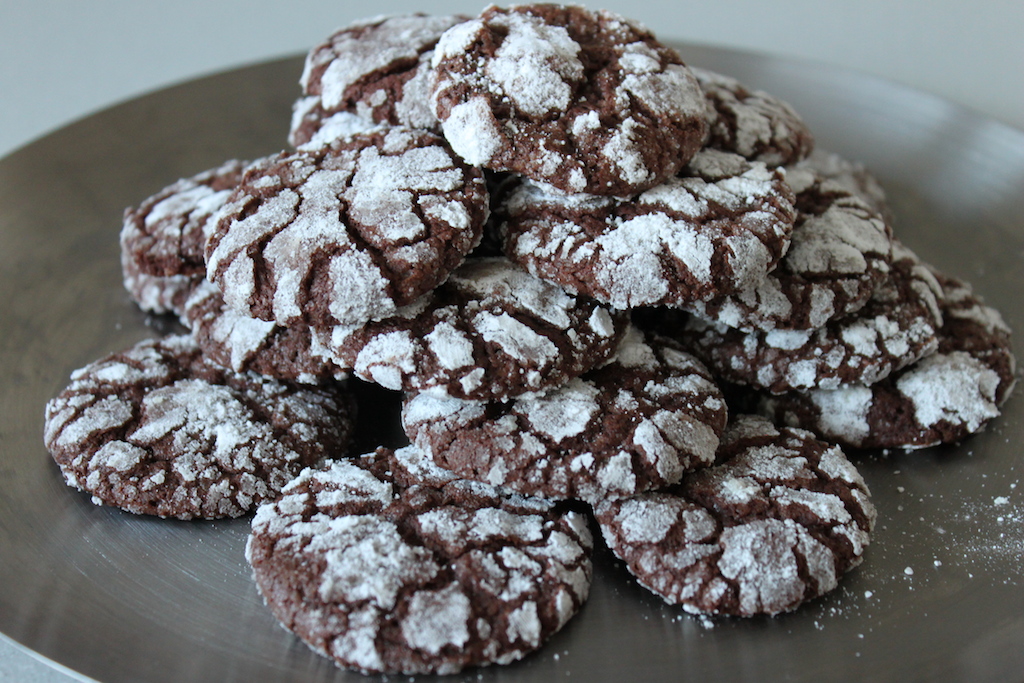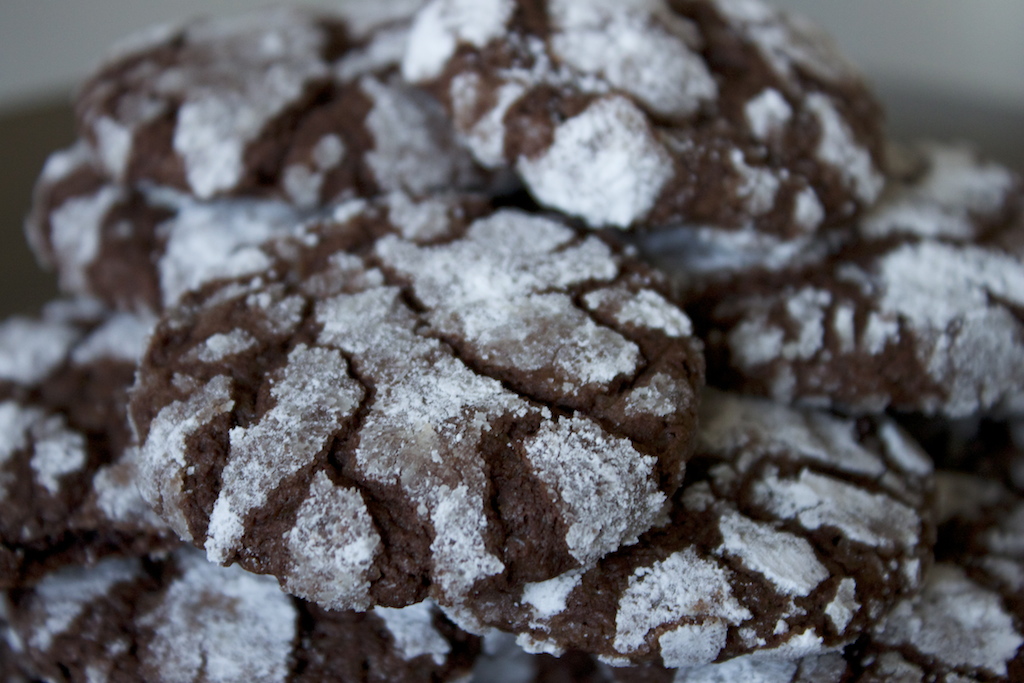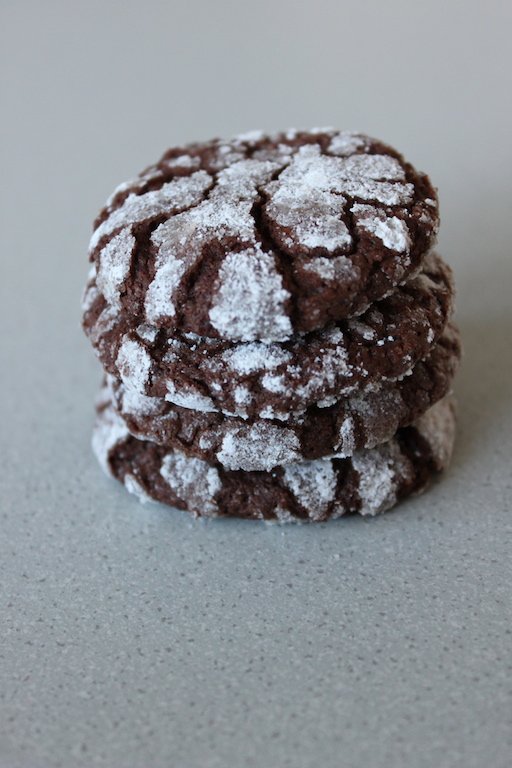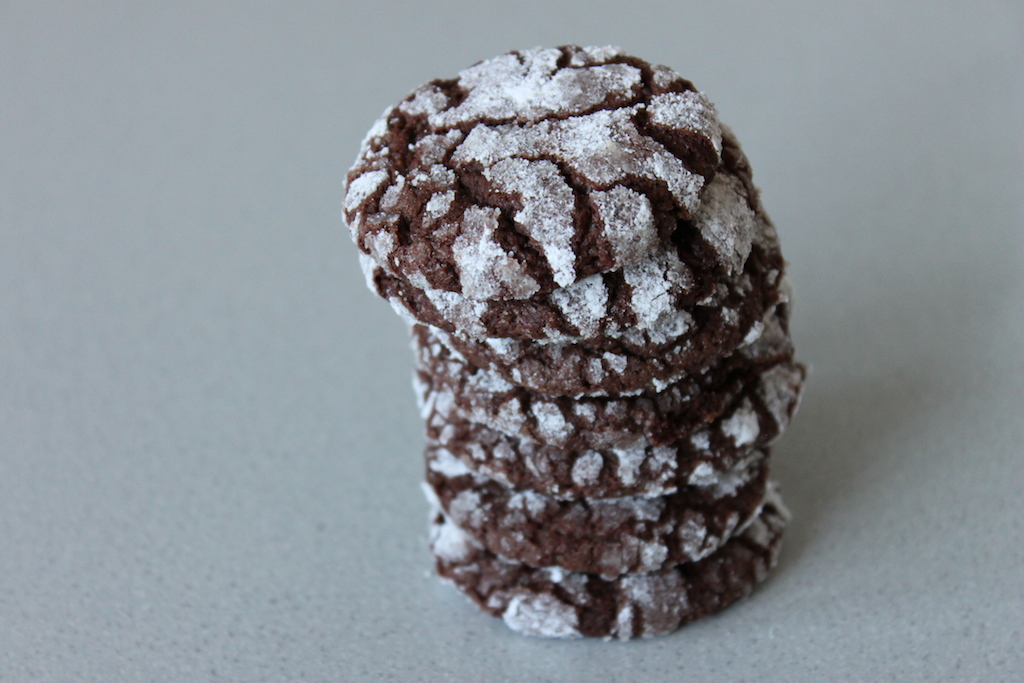 Chocolate Crinkle Cookies
2013-12-11 22:55:49
A rich chocolate cookie with a soft, creamy center
Ingredients
110g semi-sweet chocolate, chopped
75g all-purpose flour
30g unsweetened cocoa powder
pinch of salt
50g butter
150g brown sugar
2 large eggs
1 tsp vanilla extract
40ml whole milk
100g granulated sugar
60g icing sugar
Instructions
1. In a heatproof bowl, melt the chocolate over a pan of simmering water. Once the chocolate is melted, set it aside to cool.
2. In a small bowl, combine flour, cocoa powder, baking powder and salt.
3. In a large bowl, beat butter and brown sugar for about 2 minutes until the mixture is pale and fluffy. Add the eggs and vanilla extract and mix it well. Mix in the melted chocolate. On low speed, add the flour mixture in two batches, alternating with the milk. Wrap the dough in plastic and refrigerate it for 2 hours.
4. Preheat oven to 175°C. Line baking trays with parchment paper. Take about two teaspoons of dough and form a ball between your hands. Roll the dough ball, first in the granulated sugar until coated, then in the icing sugar. Place the balls on the parchment paper, leaving about 4cm space between the cookies. Bake the cookies for 14 minutes, until the surfaces of the cookies crack. Let the cookies cool a bit before transferring to a wire rack.
Notes
Cookies can be stored in airtight containers for up to a week.
Adapted from Martha Stewart
Bowsessed™ https://bowsessed.com/