To change things up a bit, today's recipe is not a cookie recipe but my mom's amazing orange Christmas punch. In Austria, Christmas punch can be found at every Christmas market in lots of variations. I would even go as far as to say that hot punch is more popular than mulled wine here.
Punch does not necessarily have to contain alcohol. My mom's recipe below is a child-friendly Christmas punch version, simply add dark rum to your taste if you want to booze it up.
The recipe is easily prepared ahead, my mom likes to fill the punch into bottles and refrigerate it, she then simply reheats it for family or friends. Your house will smell lovely from the spices and you'll experience Christmas in a cup! :)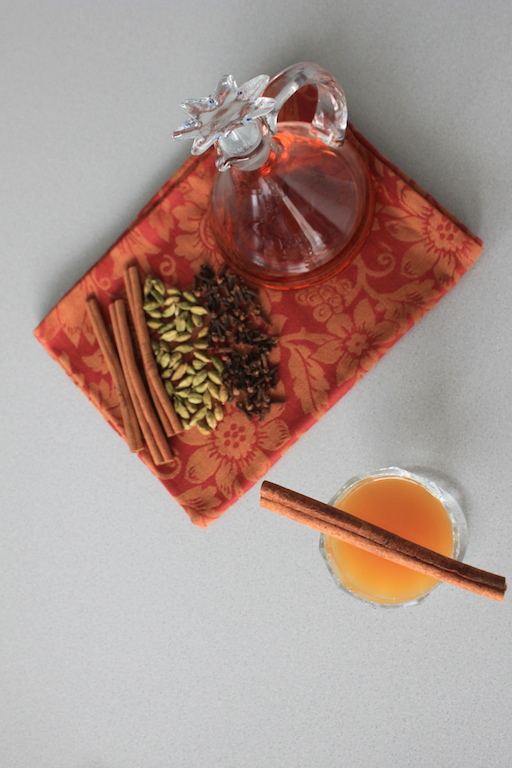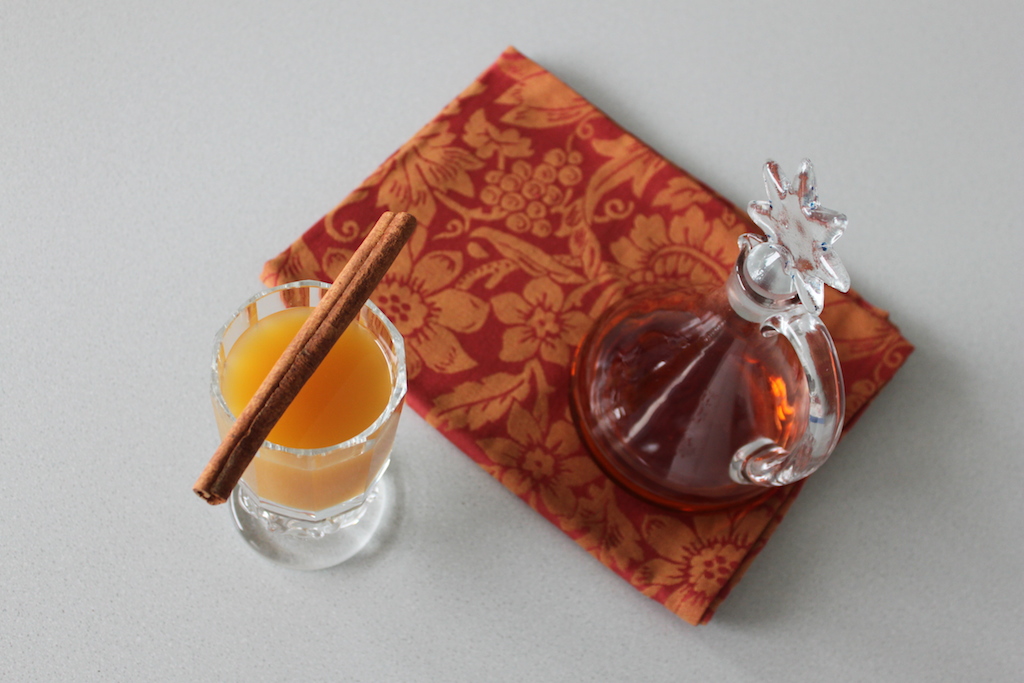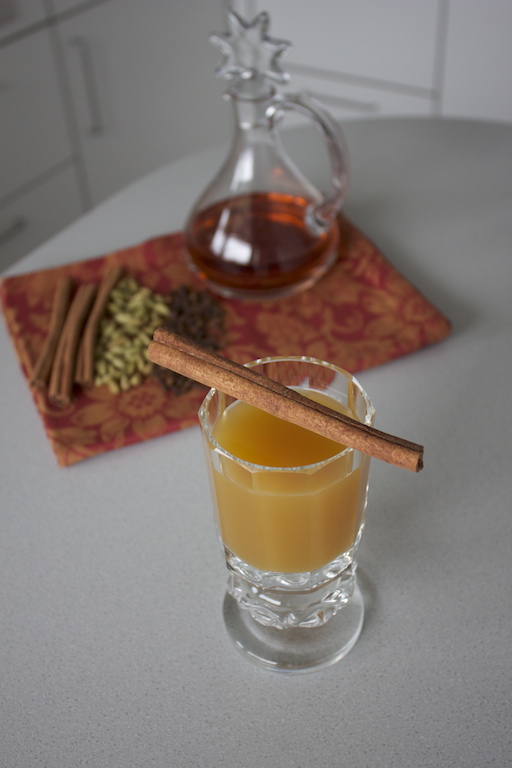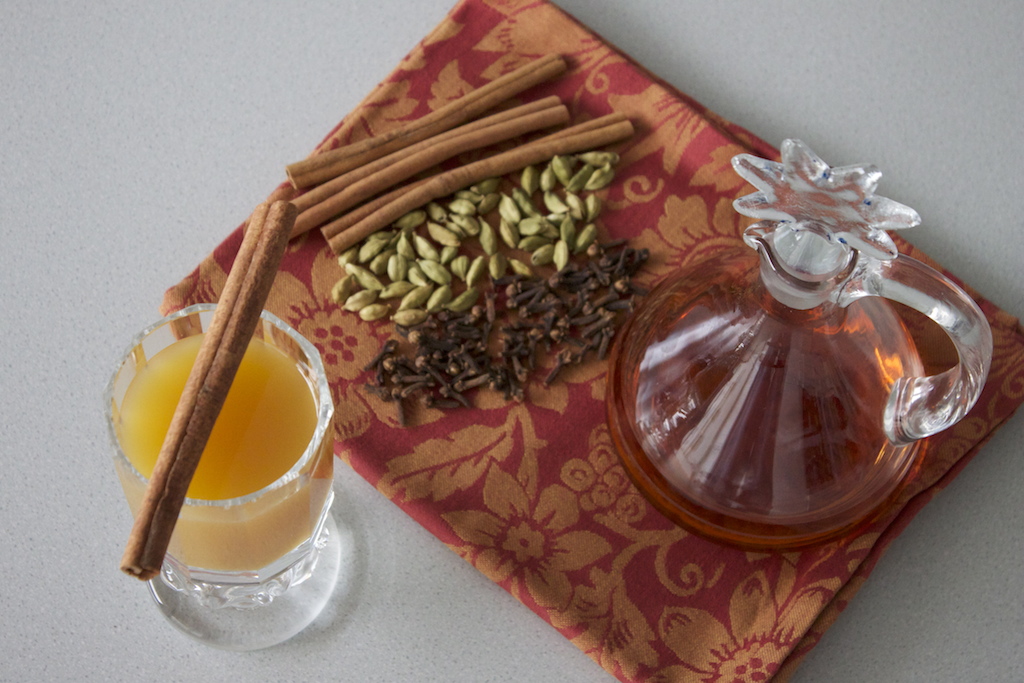 Warm Christmas Punch
2013-12-16 17:36:57
Serves 12
A warm orange Christmas punch
Ingredients
1,5l hot water
2 Earl Grey tea bags
juice of half a lemon
2 cinnamon sticks (each about 5 cm long)
10 cloves
5 cardamon
1l organic orange juice
4 tbsp honey
4 tbsp raspberry syrup
dark rum (optional)
Instructions
1. Pour the boiling water into a large pot. Add the teabags and let the tea brew for 5 minutes. Add the lemon juice to the tea.
2. Put all the spices in an empty tea filter or cheese cloth to make a little spice bag. Place the spice bag in the pot and let it come to a boil.
3. Pour the orange juice to the mixture and add the honey and raspberry syrup. Let it come to a boil. Turn down the heat and let the punch simmer for about 20 minutes.
4. Pour the punch into thick glasses or mugs and add about a tablespoon of dark rum into each of them (optional).
Notes
You could also slice an orange and put some pieces in the punch before serving.
Adapted from my mom's recipe
Adapted from my mom's recipe
Bowsessed™ https://bowsessed.com/