Apricot Swiss Roll or "Biskuitroulade" is an Austrian classic. Fluffy dough combined with fruity jam creates a deliciously simple dessert. With only 5 ingredients, that you surely have at home, it makes a wonderful treat to enjoy with your coffee or tea! It is also THE dessert to bake when you are unexpectedly hosting guests. It looks impressive but is so easy and quick to make.
My mom is the queen of swiss rolls she whips them up in 20 minutes with her kitchen still impeccably clean. She showed me how easy they are to make and gave me tips to prevent the sponge from cracking. It is important to be prepared and be quick. While your sponge cake is in the oven, prepare your parchment paper with dusted sugar. Have your jam on hand and immediately roll it up when it comes out of the oven.
My favorite filling is apricot jam, which is how I remember the "Biskuitroulade" from my childhood. I would easily eat 6 pieces of it in one sitting! You can use any kind of jam or even make a whipped cream or cream cheese filling. If you want to try a cream-based filling, let your sponge cool completely by rolling it between parchment paper before filling it.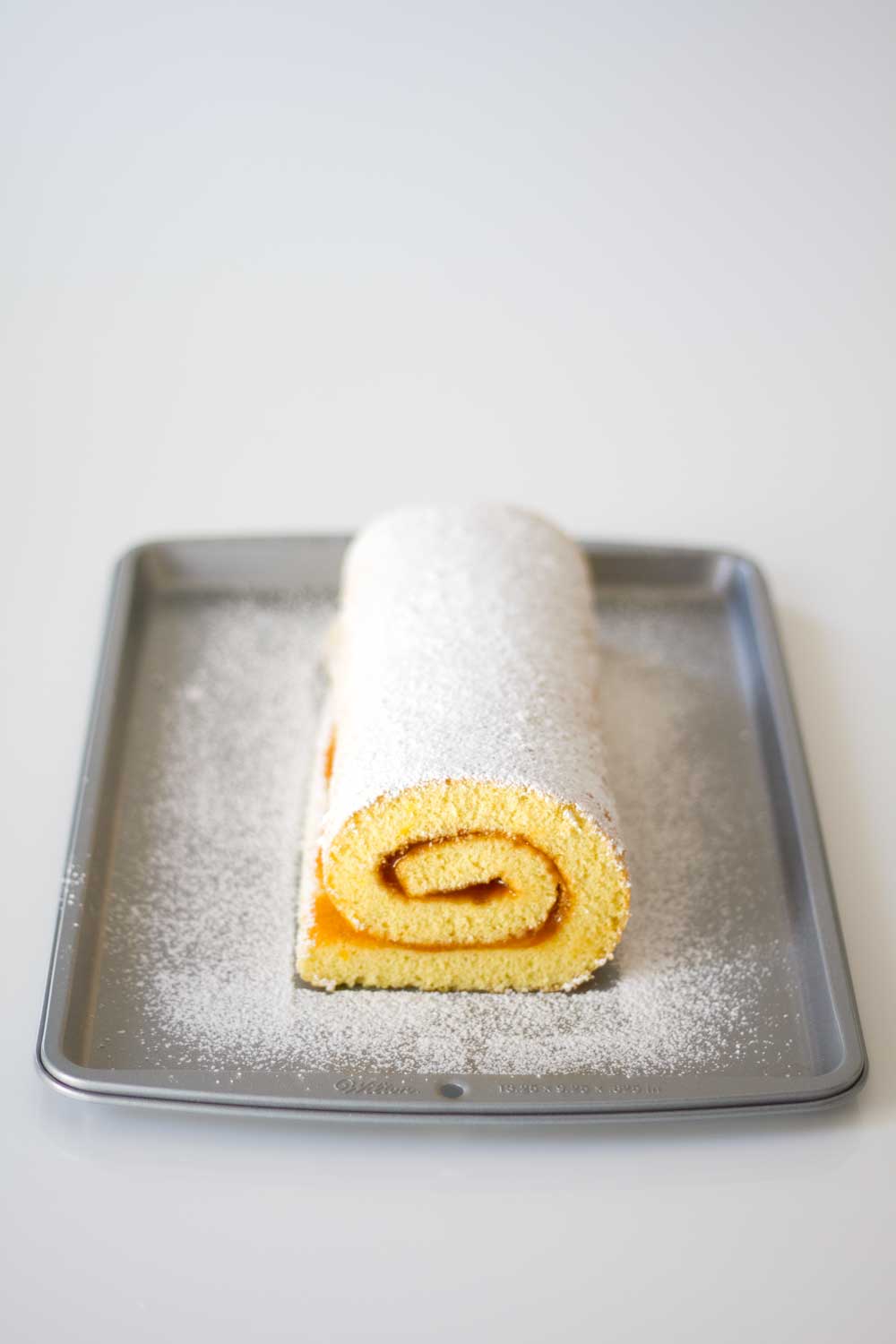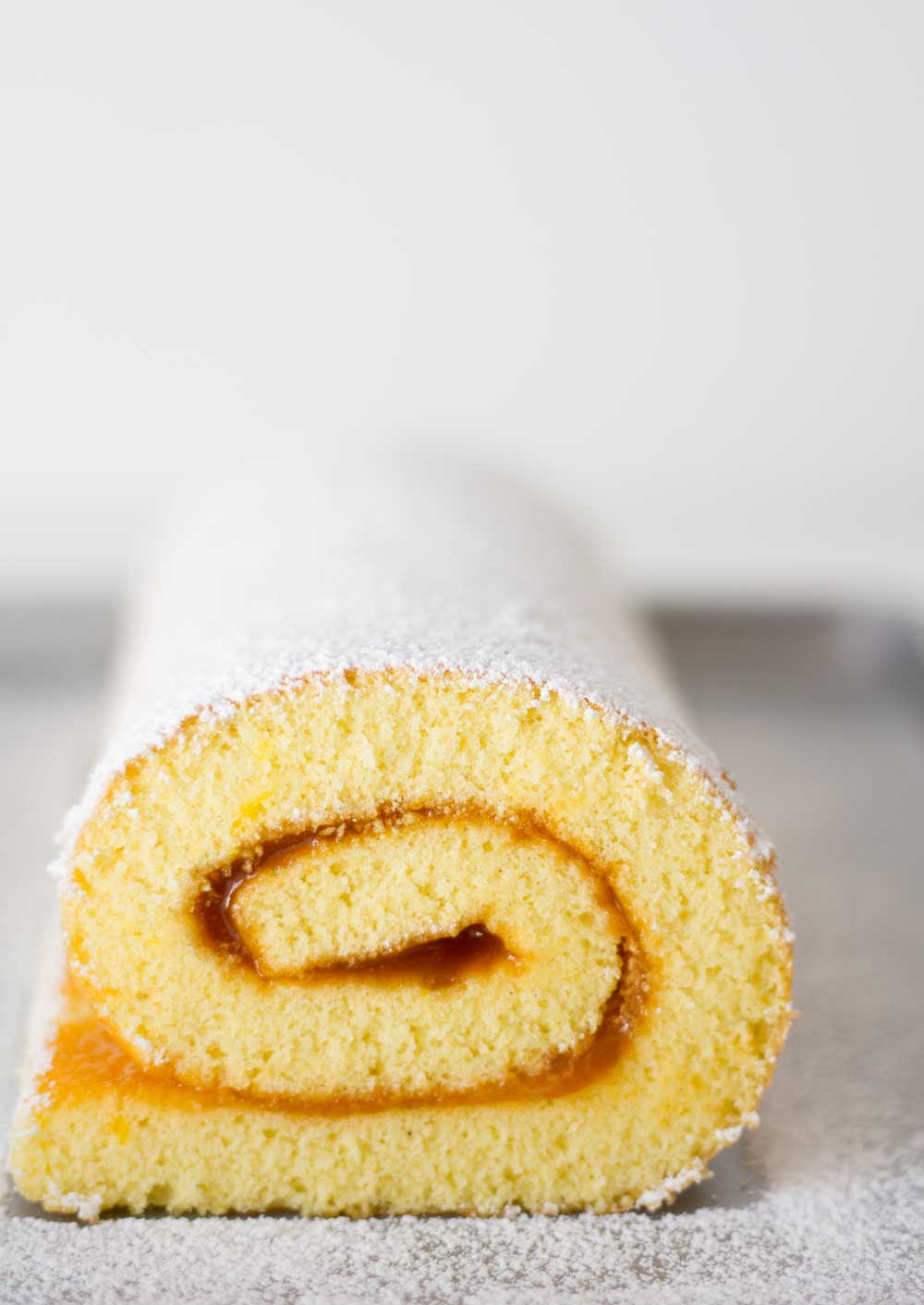 Swiss Roll with Apricot Jam
A delicious combination of fluffy sponge and fruity jam
Recipe type:
dessert, coffe cake
Ingredients
6 eggs (organic)
120g icing sugar
1 tsp vanilla sugar or extract
150g all-purpose flour
250g apricot jam
Instructions
Preheat oven to 190°C. Line a baking tray with parchment paper.
In a large bowl, beat the eggs, icing sugar and vanilla for about 10 minutes until creamy and the mixture has doubled in size. Fold in the flour and mix until just combined. Spread the mixture on the prepared baking tray and bake for 10-15 minutes.
While it is baking, prepare another piece of parchment paper and dust it with icing sugar.
Once the sponge is done, remove it from the oven and immediately turn it upside down (with the parchment paper still on) on the prepared, sugar-dusted parchment paper. Carefully peel off the parchment paper. Spread the apricot jame over the cake and carefully roll it up. Leave it to cool and dust with icing sugar.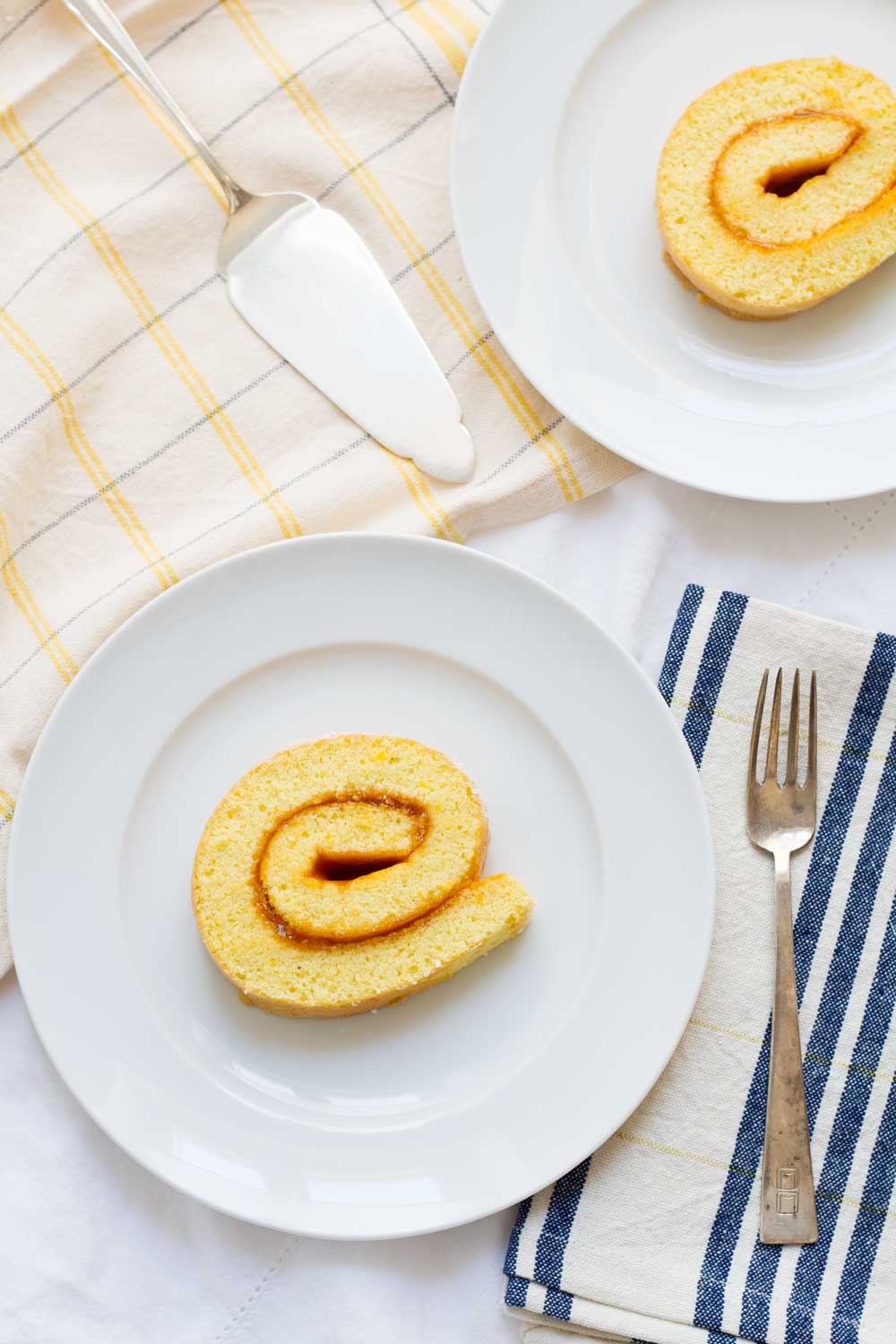 Apricot Swiss Rolls never last long in my family! I know what I will be baking AGAIN today ;)
 Xo Vicki