Easter is just around the corner and while I love a simple carrot cake for Easter brunch, this year I want to make something less traditional and extra special: Mini tiered cakes made of a lemon poppyseed batter, covered in a simple lemon-sugar icing. May sound complicated, but they are much easier to make than you think ;)
One thing that I associate with London are Lemon Poppyseed muffins. You can find them in every coffee shop and my mister and I always share one with a cup of coffee when we are there.
While muffins are cute, I wanted to make small cakes with a wow effect. Thankfully that is easy with the right tools! I made these with a mini-tiered cake baking pan. There is no cake leveling needed to achieve these perfect mini-tiered lemon poppyseed cakes. With a tap, two-tiered cakes pop out of the baking pan. It's as easy as making muffins, but looks so much more impressive.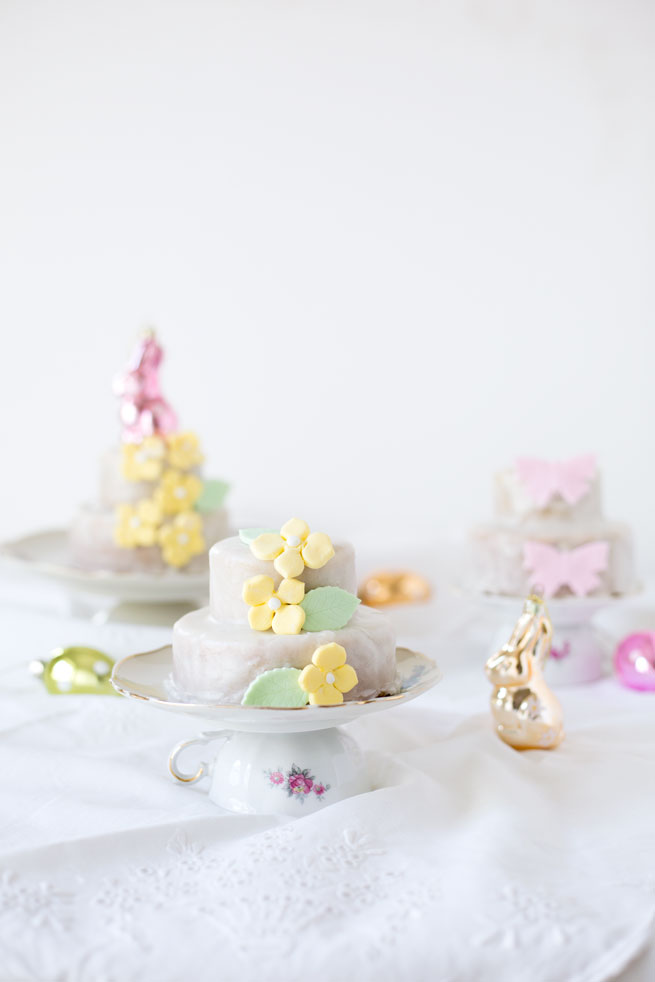 I covered the cakes in a thick lemon and sugar icing and then decorated them with pastel-colored fondant, using these cookie cutters.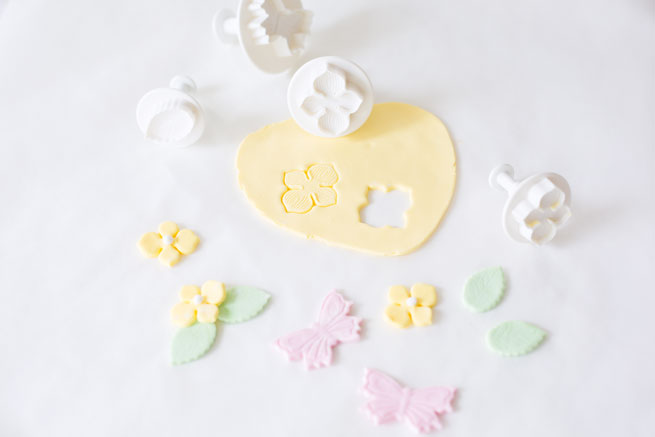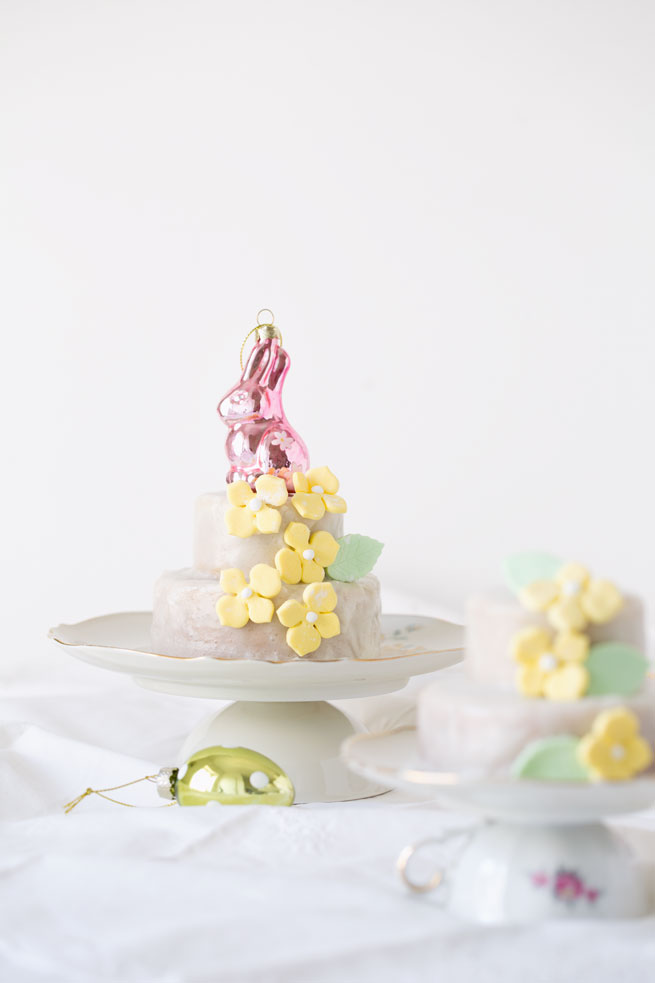 Lemon Poppyseed Cakes
Ingredients
For the batter:
225g caster sugar
1 organic lemon (zest and juice)
180g all-purpose flour (organic)
3 tbsp poppy seeds
3 tsp baking powder
½ tsp baking soda
pinch of salt
250g 300g sour cream (organic) at room temperature
3 large eggs (organic) at room temperature
2 tsp vanilla extract
180g butter, melted (organic)
For the icing:
300g icing sugar
5-6 tbsp lemon juice
Instructions
Preheat oven to 175°C. Grease a pan of 4 mini tiered cakes or 6 mini loaf pans with butter and dust with flour.
Melt the butter and set it aside to cool for a few minutes.
In a large bowl, combine the caster and lemon zest. Add flour, poppy seeds, baking powder, baking soda and salt and stir to combine.
In a bowl of electric mixer, mix sour cream, eggs, vanilla extract, lemon juice and the melted butter until everything is blended. Pour the liquid ingredients over the dry and stir until just combined.
Bake for 35-40 minutes or until a toothpick inserted comes out clean. Let the cakes cool in the baking pan for 10 minutes before removing them.
To make the icing, simply combine the icing sugar and lemon juice in a bowl and stir until smooth. Once the cakes have cooled, cover them with the lemon icing and leave them for half an hour until the icing has set.
Notes
Store the cakes in airtight containers for up to 6 days.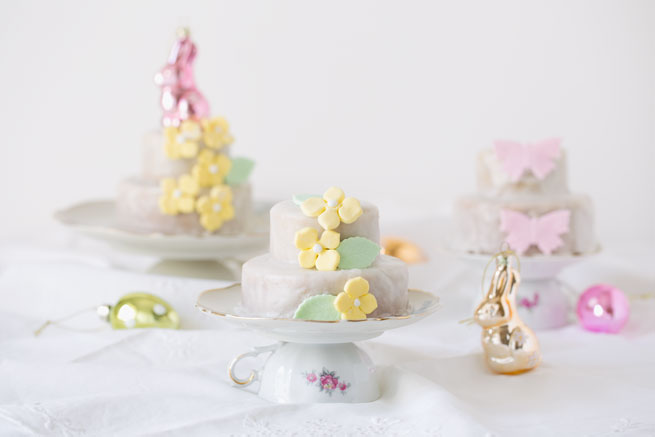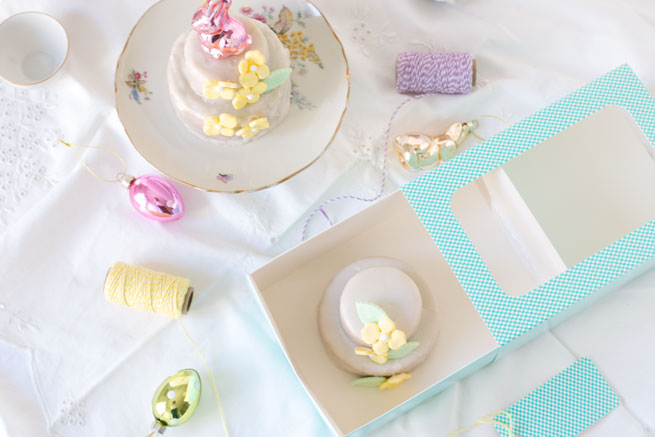 My cake testers have been receiving the cakes in this super cute boxes, wrapped with pastel-colored baker's twine. 
I have been tweaking my Lemon Poppyseed Cake recipe for weeks now, so far no one has been complaining. On the contrary, my love has been eating the cake for breakfast, in the afternoon and for dessert :D
What will you bake for Easter this year?
For more Easter recipes ideas check out my recipe collection and Sandra's mouthwatering Easter cake (also with poppyseeds!) at Pretty Curvy Secrets.
* in friendly cooperation with Tchibo