I love granola bars. My obsession began when I spent a summer studying in Texas. It was such a convenient snack on the go, that my roommate and I ate them for breakfast, as a snack, dessert or bedtime sweets (when coming home from a long night). Granola bars worked any time of the day.
Back then I thought that granola bars were healthy. In my mind, everything made of oats was healthy. Well, that was until I read the ingredients and realized that some granola bars contain as much sugar as a candy bar. So I tried to contain myself and only had granola bars once in a while. But I missed them and for someone who can't eat breakfast when in a rush, I was looking for healthy alternatives on the go. Until I realized last year, as I was making my first homemade almond granola, that I could easily make granola bars as well! Simple, sweet and chewy granola bars that are actually good for you!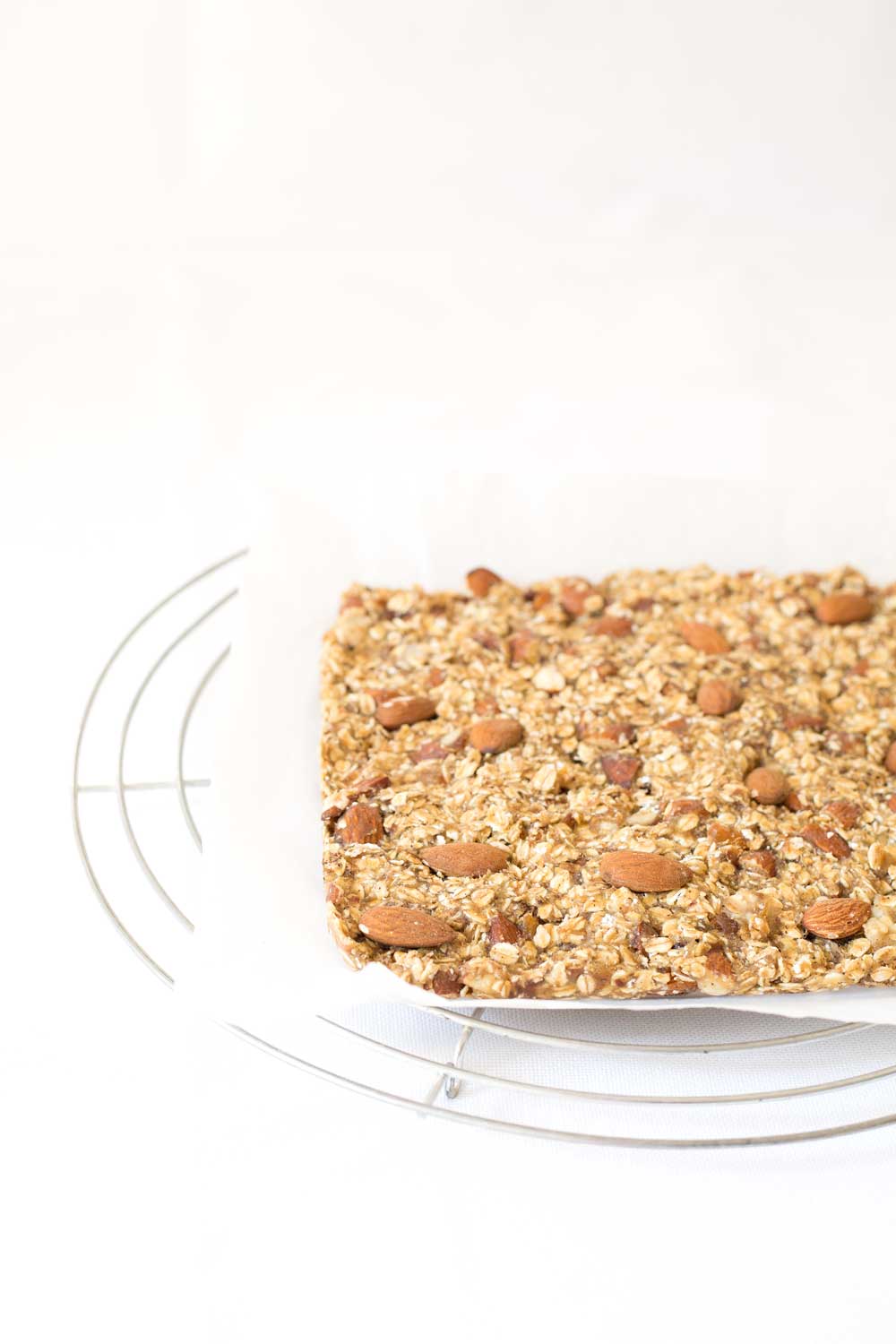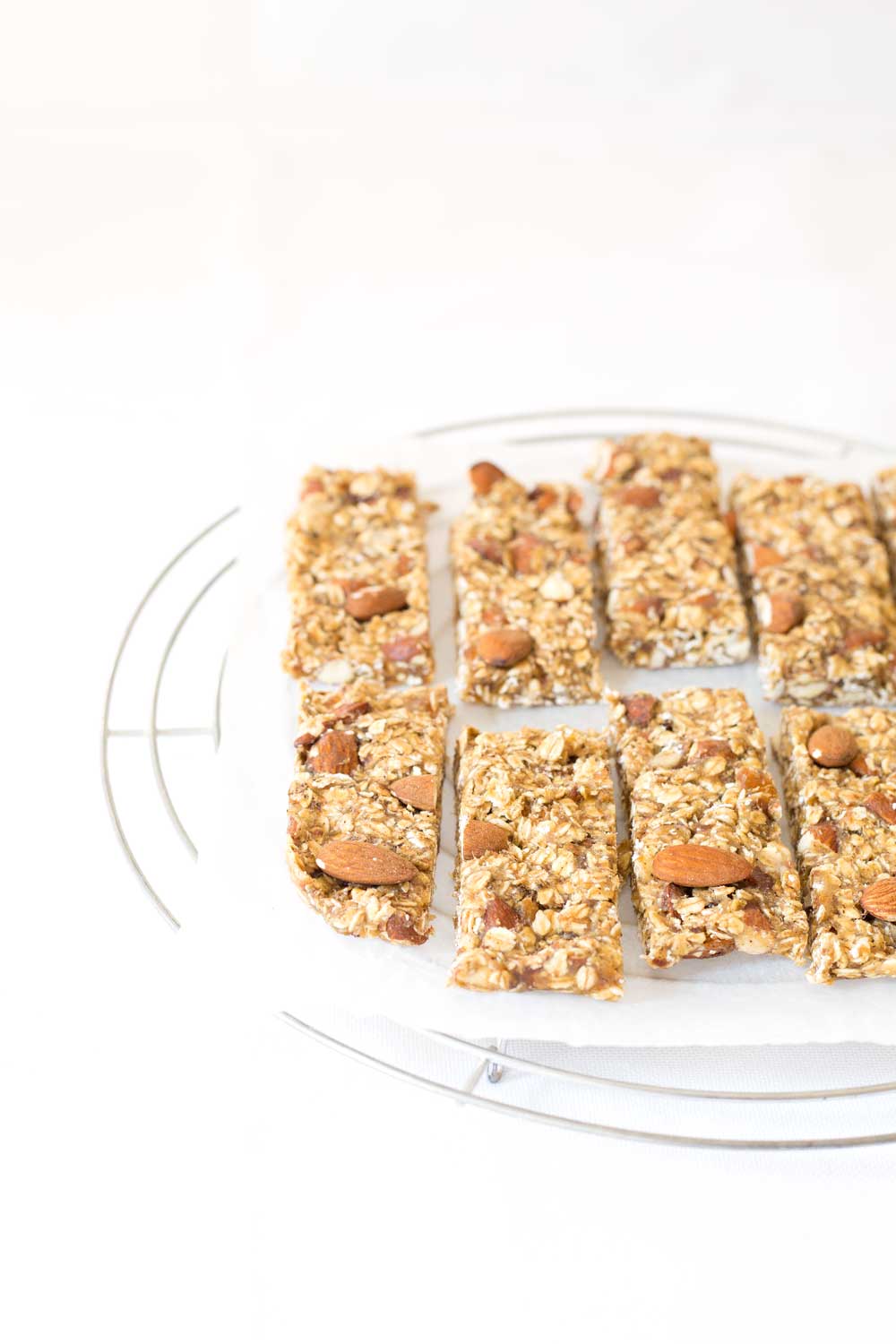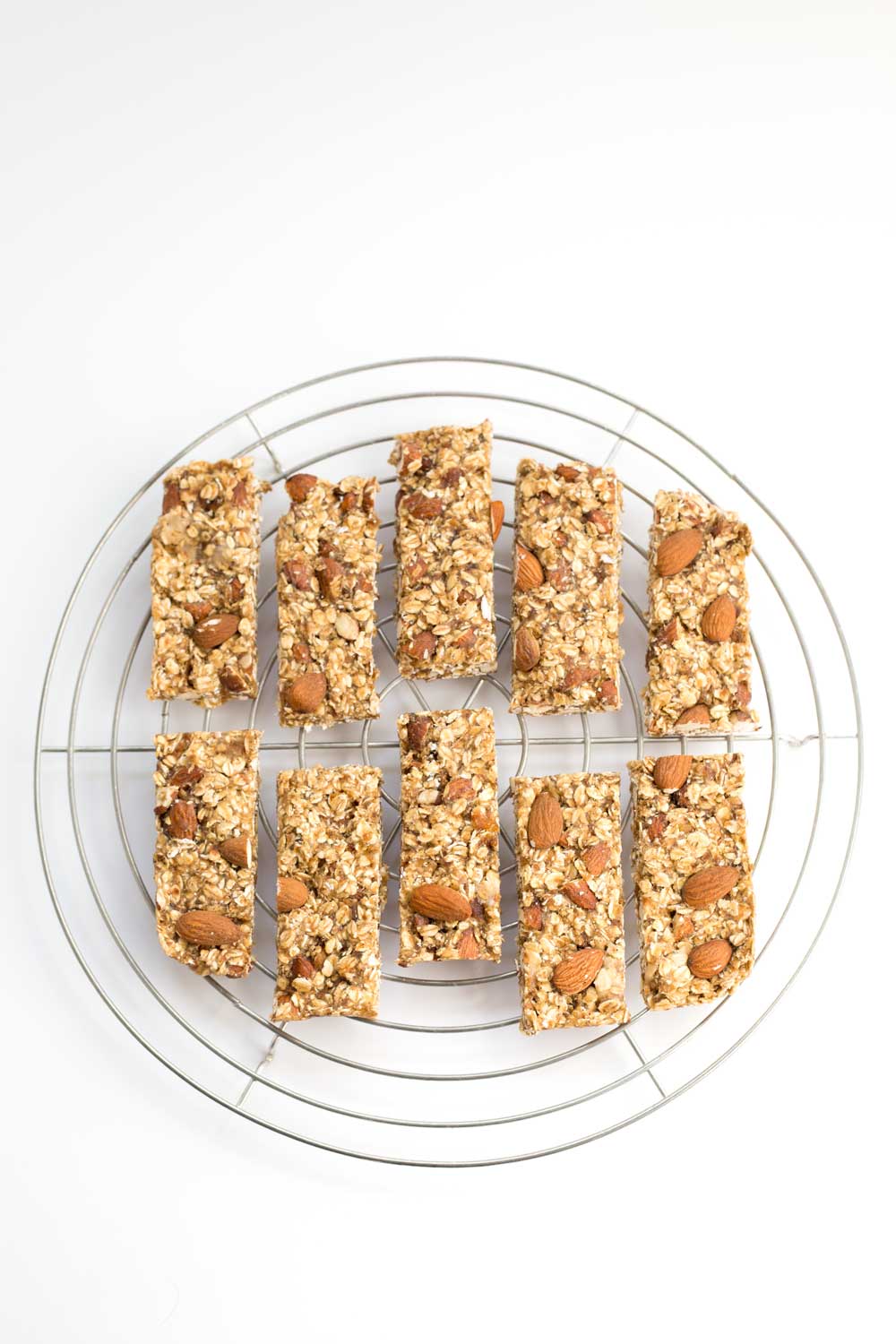 My Vanilla Almond Granola Bars are so much better than the store-bought kind and you can make them to your preference, substituting for your favorite nuts and adding dried fruit and/or chocolate chips. They are also super simple and cheaper to make.
I kept this recipe very simple with almonds and the flavor of vanilla, but you can use this as a base and add whatever you like. Dried cranberries or goji berries would be a nice addition to these simple bars.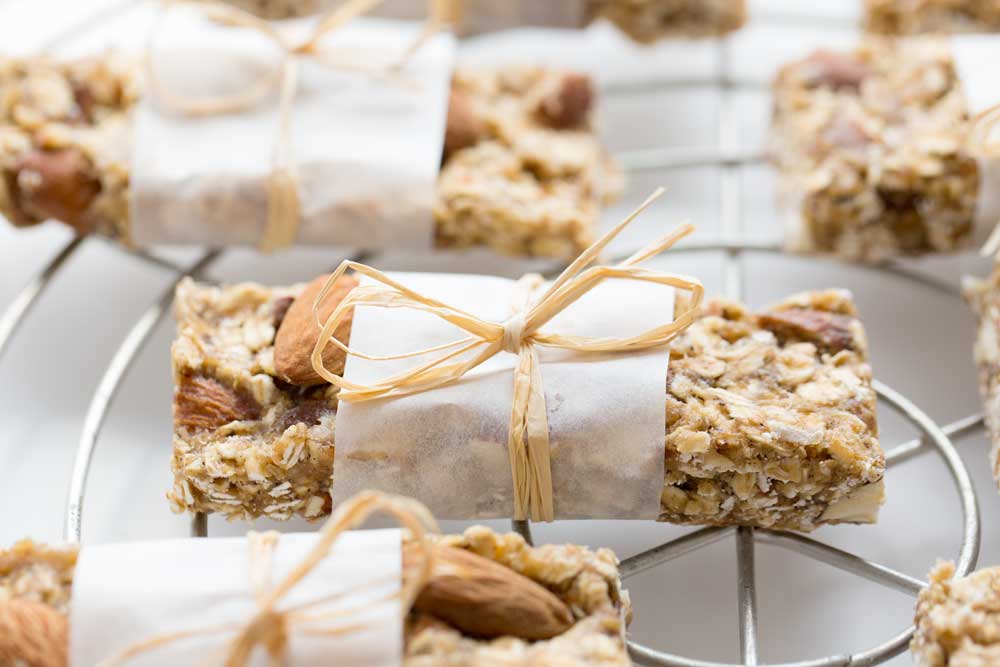 Vanilla Almond Granola Bars
Sweet, chewy & healthy snack bars
Ingredients
150g pitted dates (organic)
150g rolled oats (organic)
60g all-natural almond butter
40g honey or agave syrup (organic)
100g unsalted almonds, roasted
1 tsp ground vanilla
1 tsp ground cinnamon
Instructions
Place the dates in a food processor and process them for a minute. If they are a bit dry, soak them in water for a few minutes, then drain them, before blending.
Place the oats on a baking tray lined with parchment paper and toast them at 160°C for 10-15 minutes. This step is optional.
Warm the almond butter and honey or agave syrup over low heat. This step makes the mixtures easier to combine with the other ingredients.
Place the oats, blended dates, almonds, vanilla and cinnamon in a large bowl. Pour the almond butter mixture over it and mix using a wooden spoon.
Transfer the mixture in a 20 x 20 cm baking pan, lined with parchment paper and press it down to flatten with the back of a spoon. Let it set in the fridge for 30 minutes.
Once they have harden, cut them into 10 bars.
Notes
Store the bars in an airtight container in the fridge for up to a week or freeze them.

*This recipe was inspired by Minimalist Baker.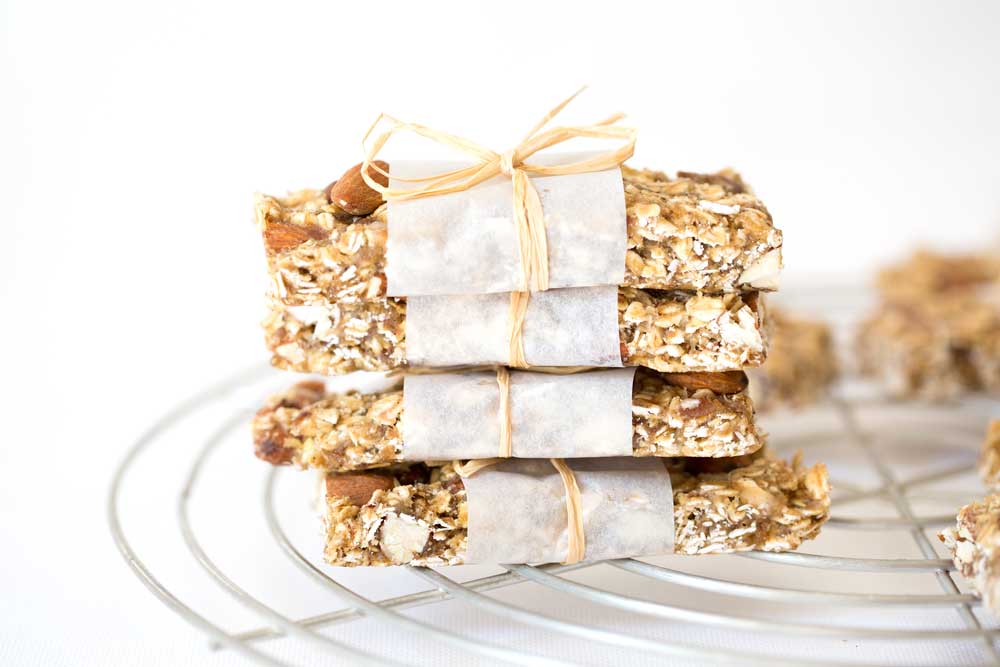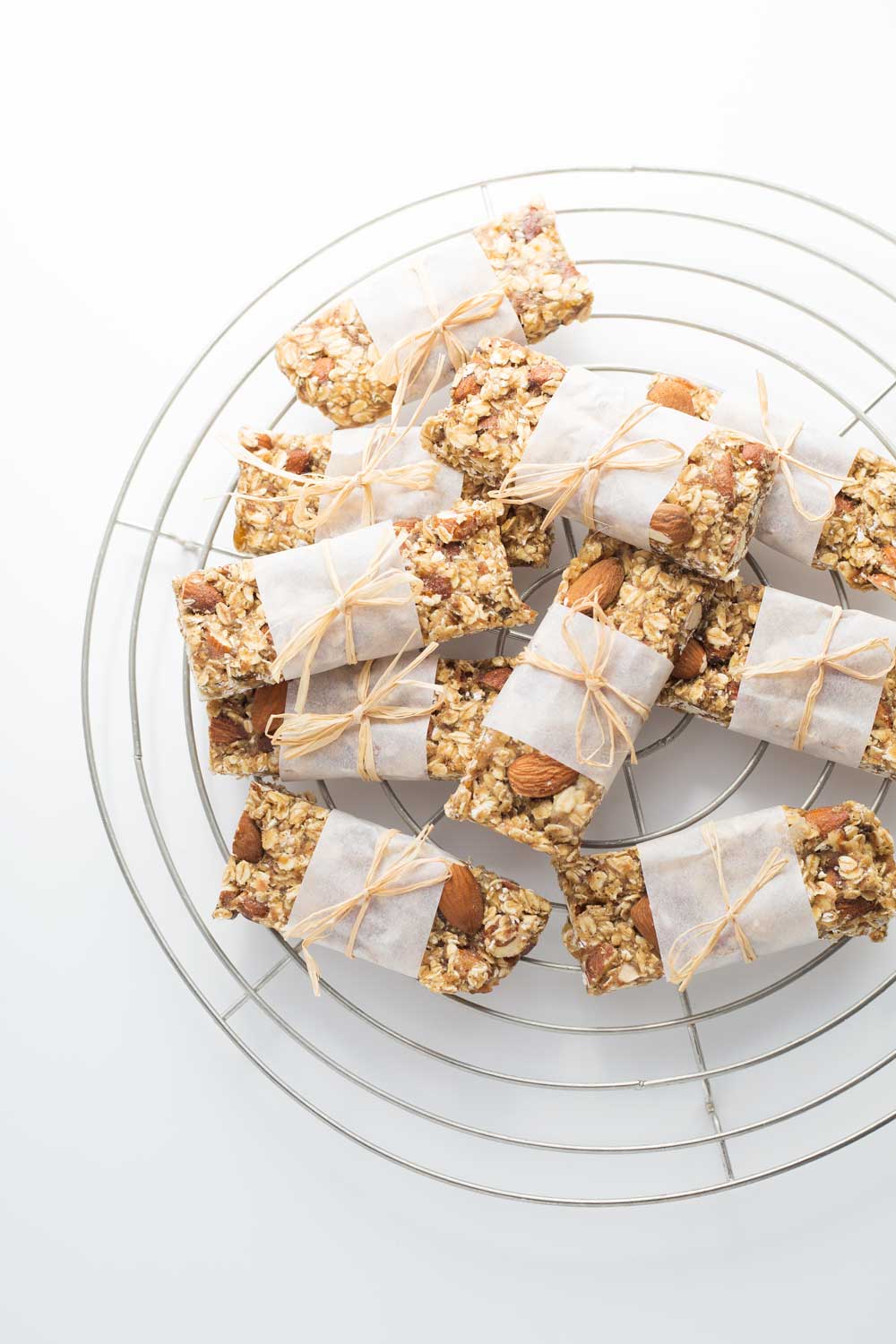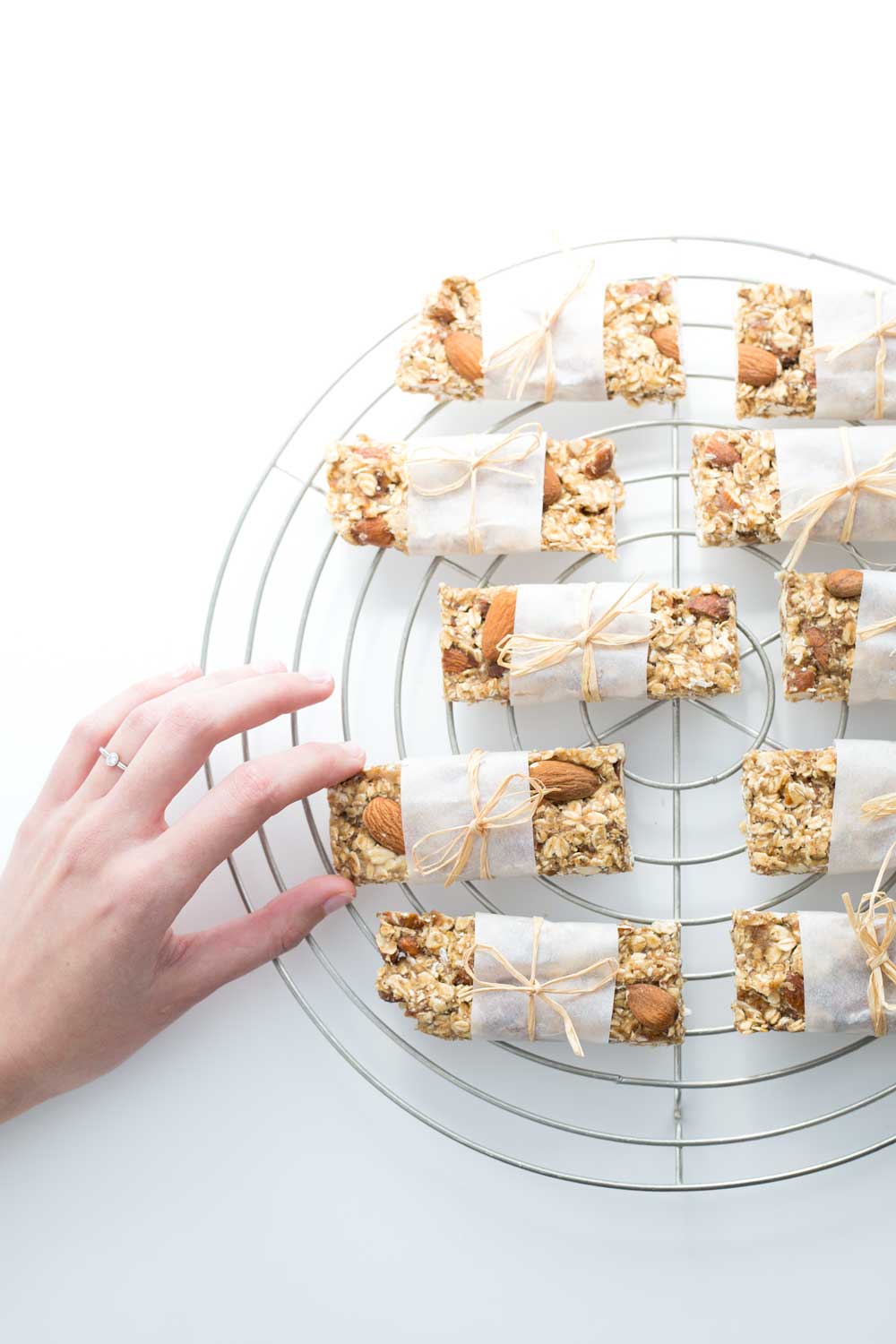 If you give this recipe a try, please leave a comment and rate it below.
I have given most of this batch away to my trusted group of food tasters, so I will be making some more granola bars to have on hand this week. Oh and fyi they all approved ;)
Hope you spent a long, relaxing weekend!
Xo Vicki