Today I have sweet comfort food for you with warming spices and my favorite fall ingredient: pumpkin!
Kaiserschmarrn is an Austrian classic. You can serve it as dessert, a main course or even for breakfast. It may look like a failed attempt at pancakes, but that is the beauty of it. It is a thick, fluffy pancake that has been cut into pieces.
For my variation of Pumpkin Kaiserschmarrn I've incorporated homemade pumpkin puree into the batter and enhanced the flavor with ground cinnamon, nutmeg and ginger, my own pumpkin spice if you like.
If you like raisins you could also add them to the batter and even soak them in rum beforehand. Serve it with a generous dusting of sugar and fruit compot and this is a dish where it is completely acceptable to eat it straight out of the pan!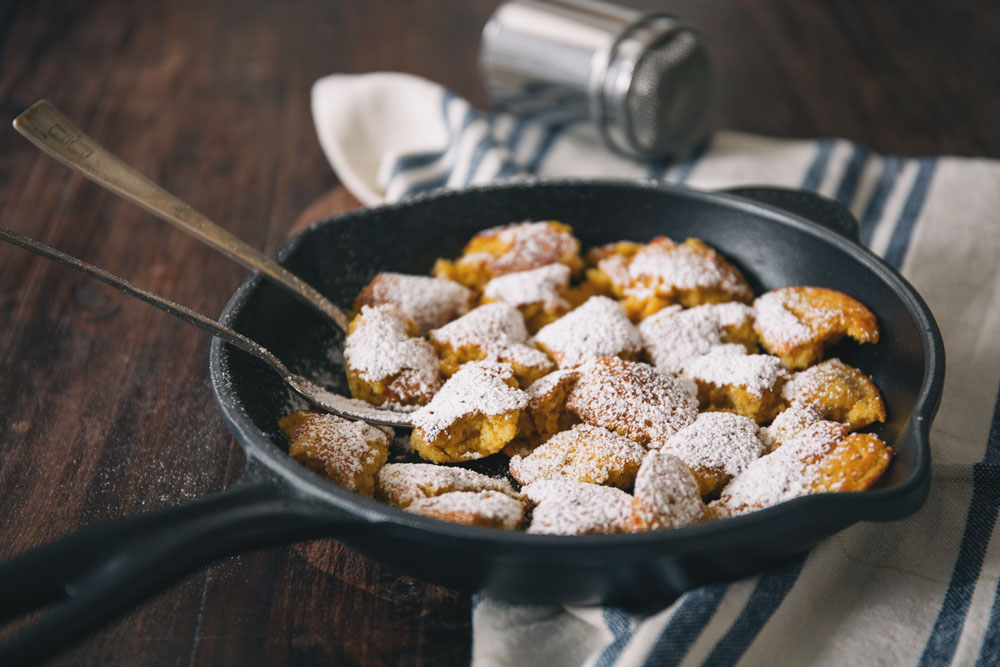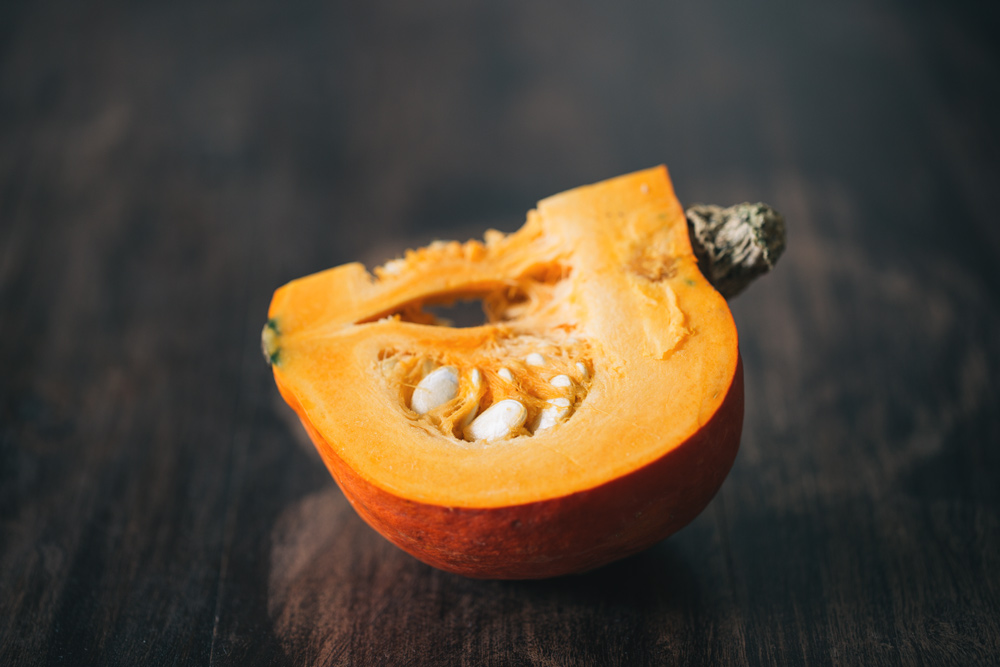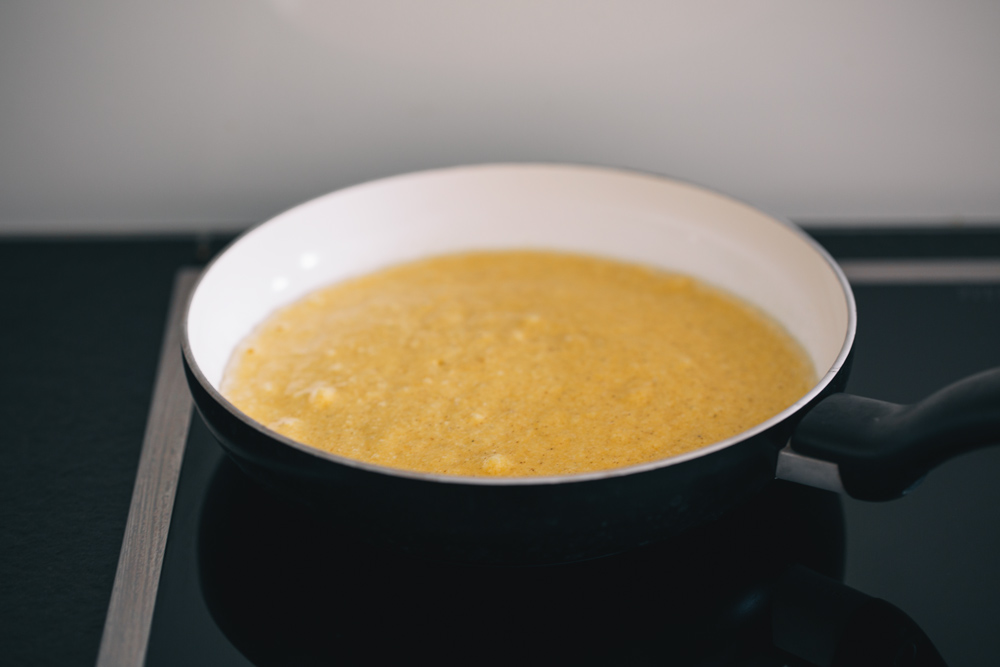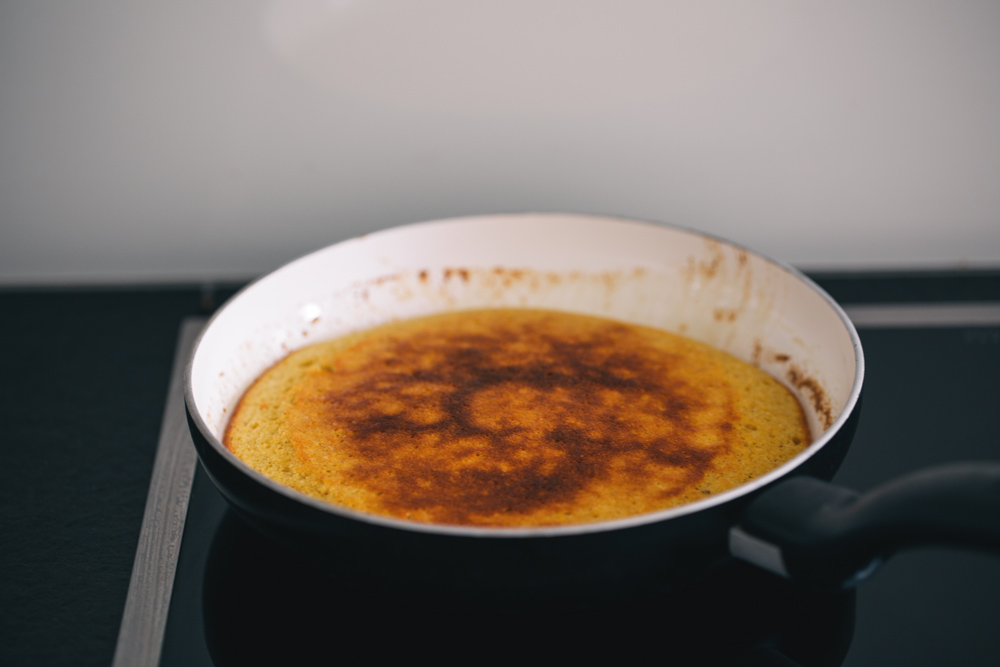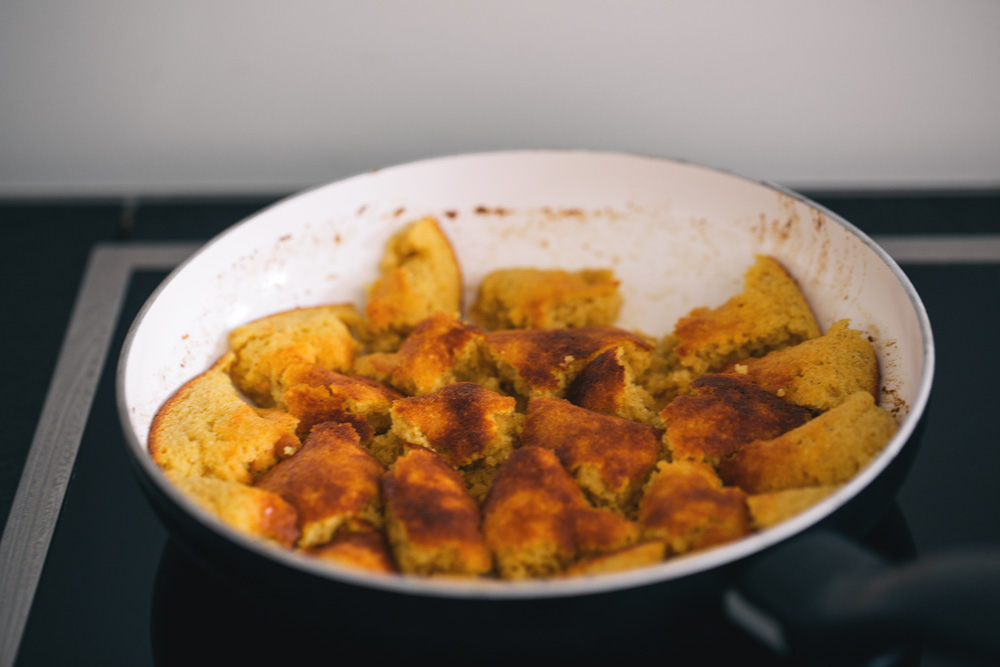 Pumpkin Kaiserschmarrn
Ingredients
2

eggs (organic)

1

pinch

of salt

35

g

brown sugar (organic)

140

g

pumpkin puree* (organic)

200

ml

milk (organic)

1

tsp

ground cinnamon

1/4

tsp

ground vanilla bean

1/4

tsp

ground nutmeg

1/4

tsp

ground ginger

160

g

all-purpose flour (organic)

1

tsp

baking powder

butter for the pan

icing sugar for dusting
Instructions
Whisk egg whites with a pinch of salt until they are stiff.

In a separate bowl, stir egg yolks with the icing sugar until foamy. Mix in the pumkin puree, milk, vanilla and spices. Sieve flour with baking powder and fold in the mixture. Carefully stir in the beaten egg whites.

Grease a pan with butter and heat over medium heat. Pour in one third of the mixture and cook for 2-3 minutes on low heat before flipping it. Cook the other side for another 2-3 minutes, then tear the pancake into pieces using two forks. Serve the Kaiserschmarrn in the pan or arrange it on plates and dust with icing sugar.

Repeat the steps with the remaining pancake batter.
Recipe Notes
*To make the pumpkin puree:
Peel and dice 1/4 of a small Hokkaido pumpkin. Place it in an ovenproof dish and bake it for 30-45 minutes at 180°C until tender. Puree the pumkin meat in a blender. The puree can also be frozen in ziplog bags.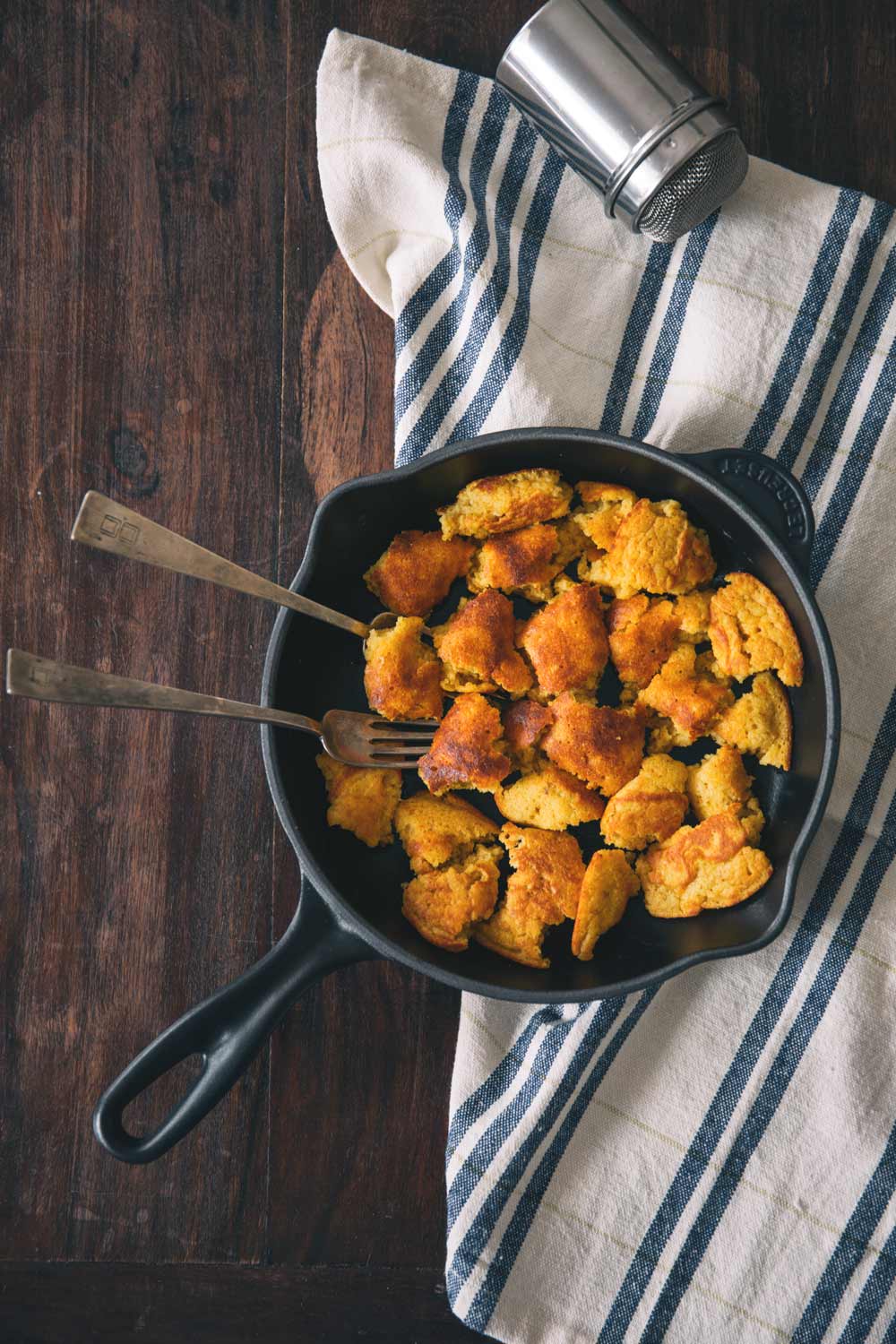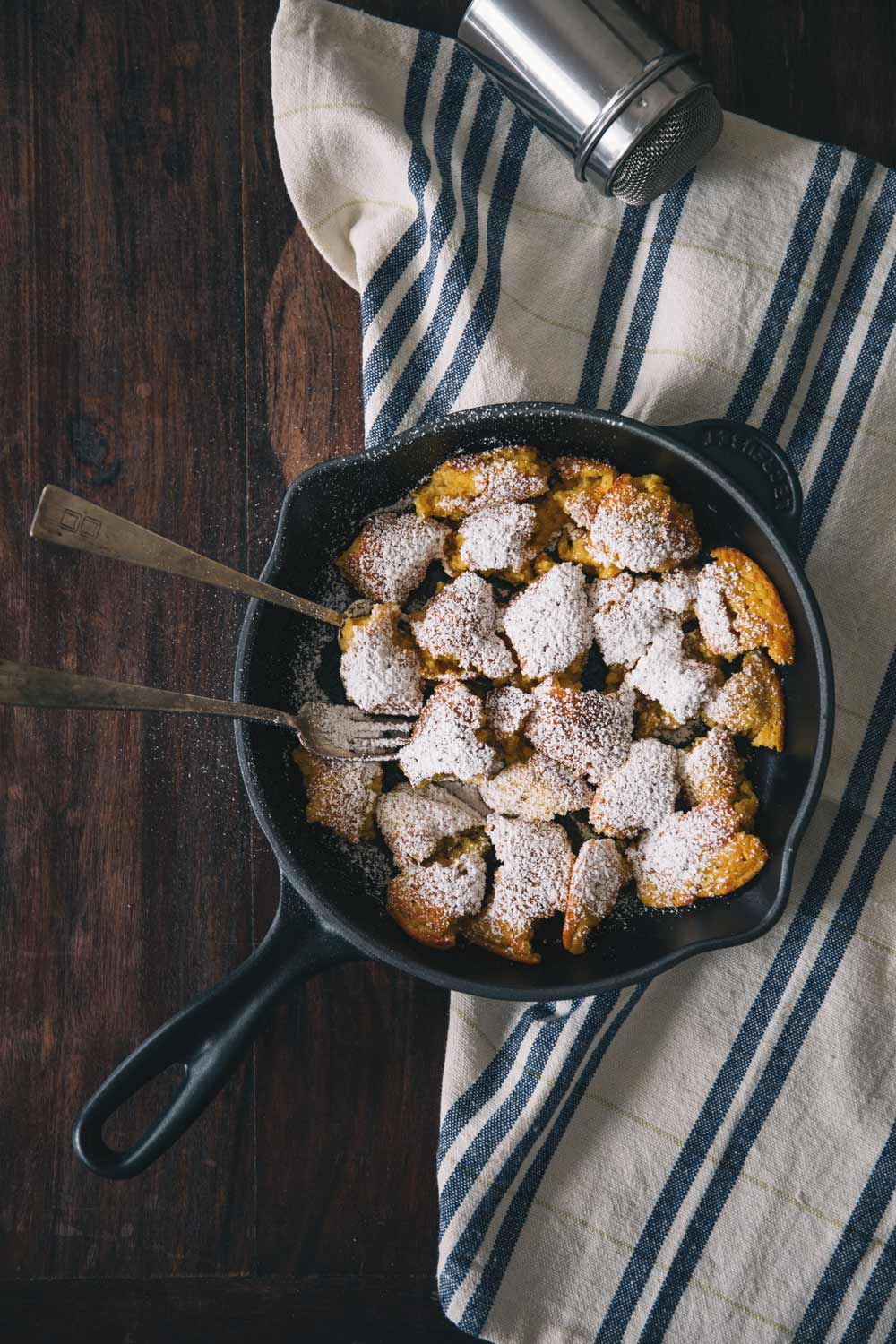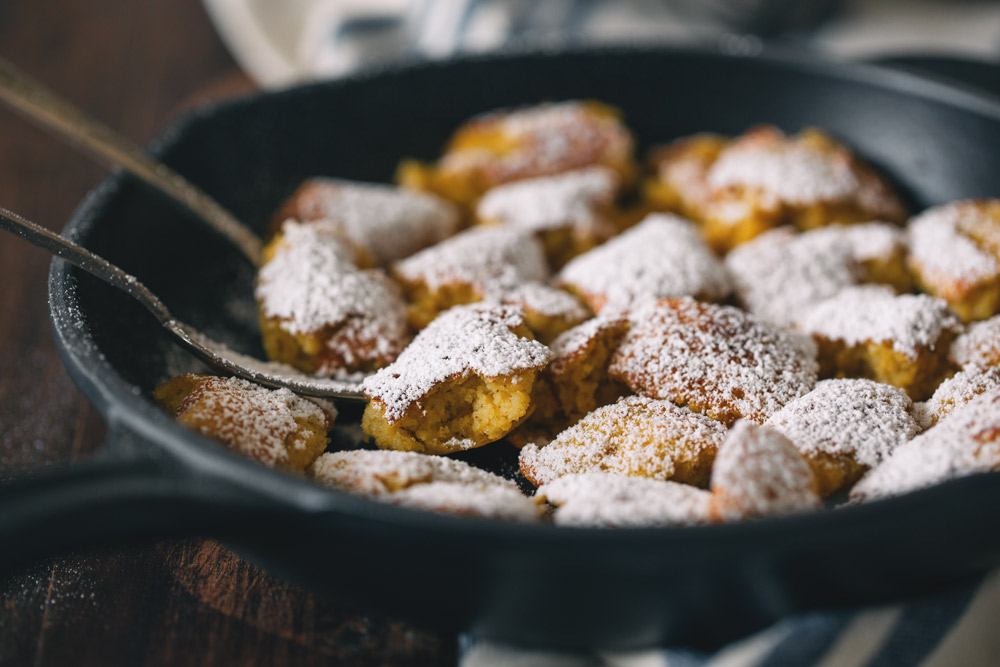 To me Kaiserschmarrn is fantastic comfort food. Enjoy this imperial Austrian delicacy!
Xo Vicki
Merken
Merken
Merken
Merken
Merken
Merken
Merken
Merken
Merken
Merken
Merken