I have a confession to make: I love to eat cake for breakfast! I like to start my day with something sweet. During the week I try to stay away from cake (in the mornings!) and eat my delicious porridge most days. But on the weekends I like to have my pancakes, french toast or a "breakfast cake" like my Zucchini Honey Cake.
I remembered my mom making this cake for me years ago. Recently I have been craving that honey flavor in a cake. When I asked her for the recipe of her "Zucchini Honey Cake", she said that she has a recipe for a zucchini cake but there wasn't any honey in it! I was stunned, the thing that I remembered so vividly about this cake was that sweet honey taste. I was still positive that I was right about the honey in the recipe, but when she gave me the recipe there was no honey in the ingredients list. So I was inspired to recreate the cake that I had maybe only dreamt of?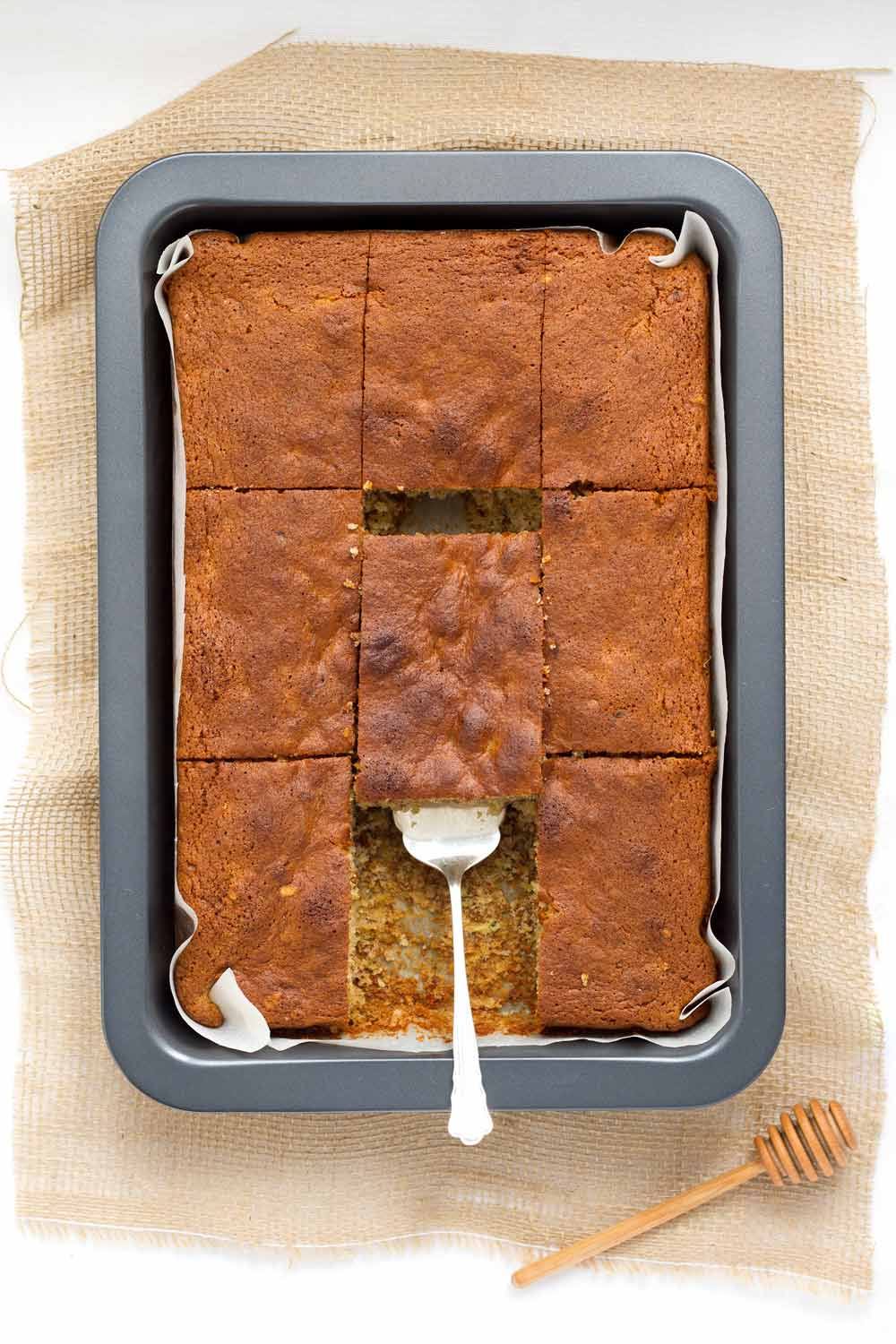 Fortunately, the cake turned out exactly how I remembered it, whether there used to be honey in it or not. The grated zucchini makes the cake incredibly moist, but don't worry you won't be able to taste it. And the honey complements the mixture wonderfully. It is also perfectly light and crumbly. A lovely little treat to have for breakfast once in while! ;)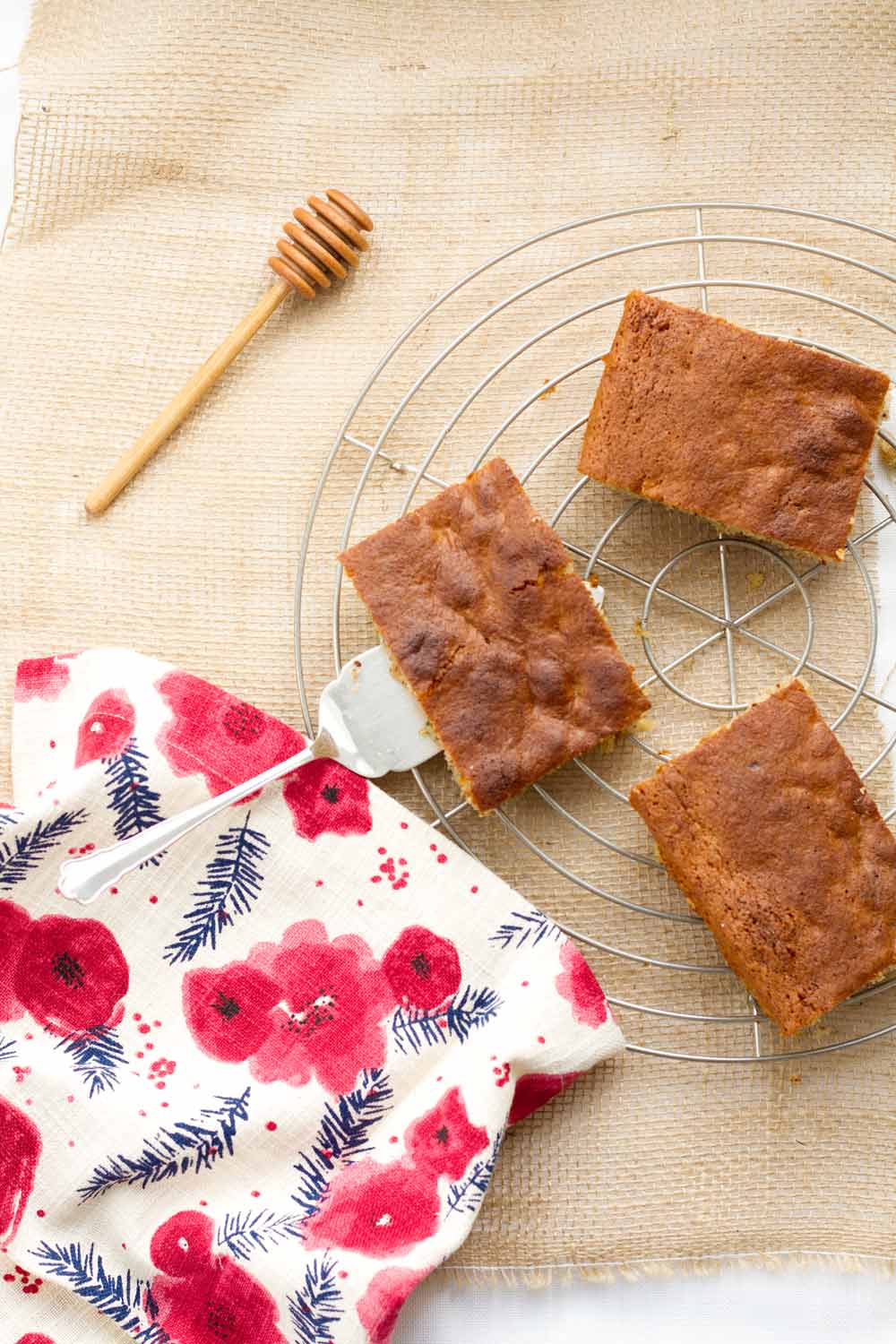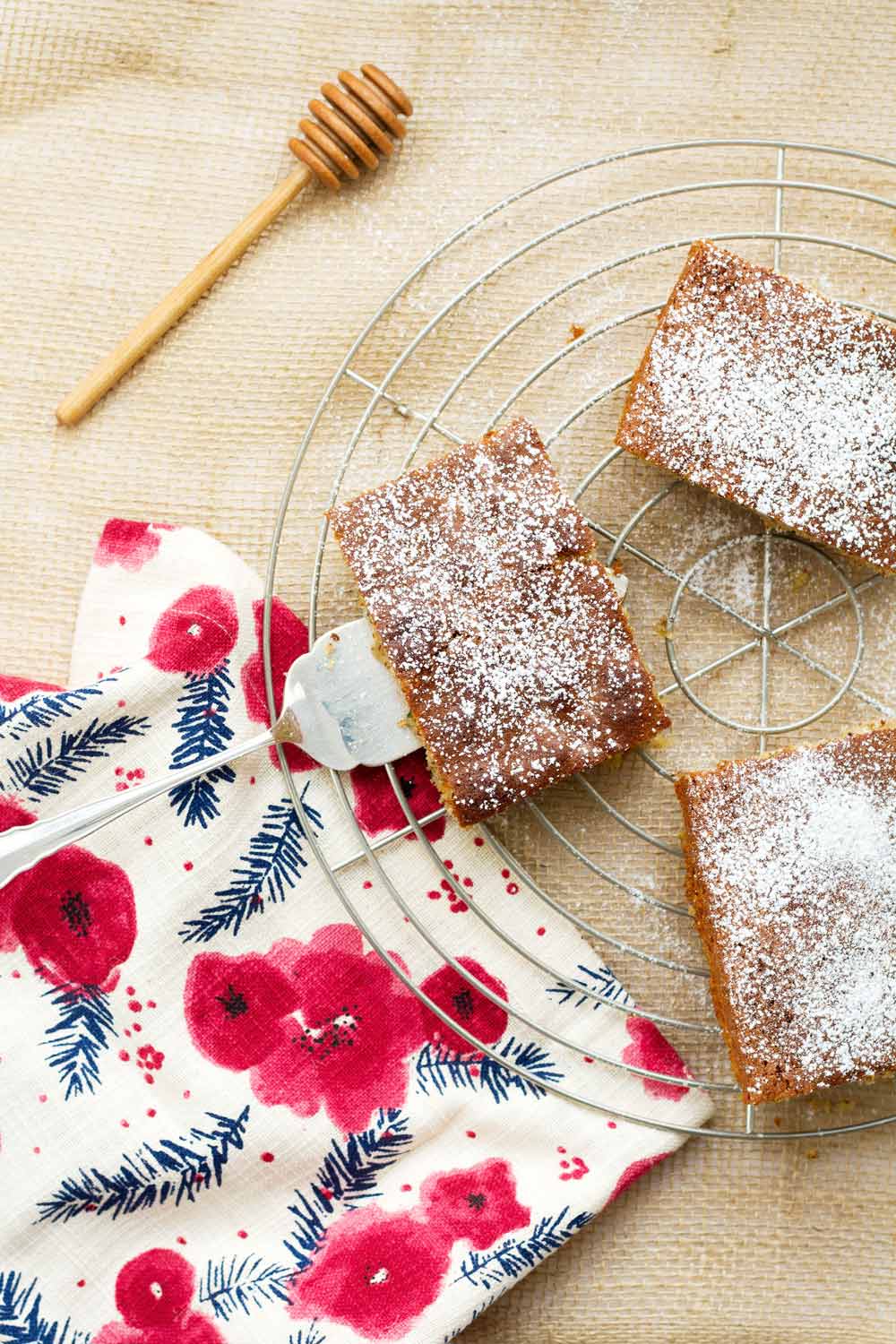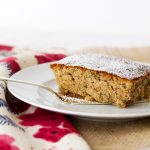 Zucchini Honey Cake
A light and crumbly cake, that taste more indulgent than it actually is!
Ingredients
3

eggs, separated

150

g

caster sugar

pinch of salt

75

g

icing sugar

75

g

honey

250

ml

vegetable oil

250

g

all-purpose flour

1

tsp

ground cinnamon

2

tsp

baking powder

100

g

ground almonds

300

g

grated zucchini
Instructions
Preheat the oven to 175°C. Line a 25 x 20 cm bake pan with parchment paper.

In a bowl, whip the egg whites with a pinch of salt until stiff, gradually adding the caster sugar.

In another bowl, beat the egg yolks with the icing sugar and honey until creamy. Add the vegetable oil and mix it well. Carefully fold in the egg whites. Stir in the sifted flour, cinnamon and baking powder. Fold in the ground almonds and grated zucchini. Spread the mixture on the prepared baking pan and bake it for 35 minutes.


Let the cake cool completely in the pan before cutting. Dust with icing sugar before serving.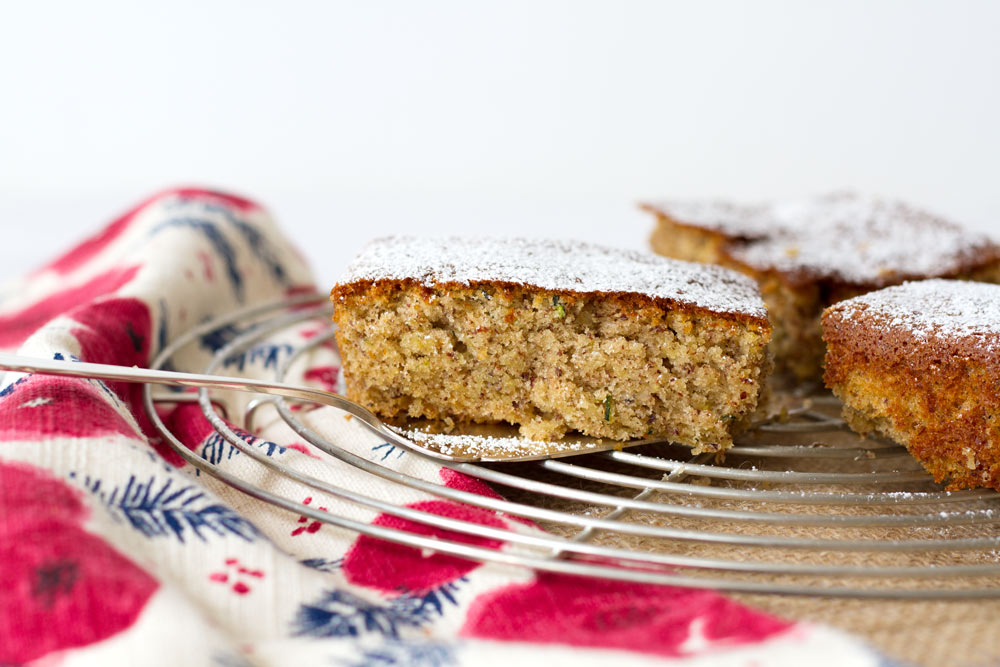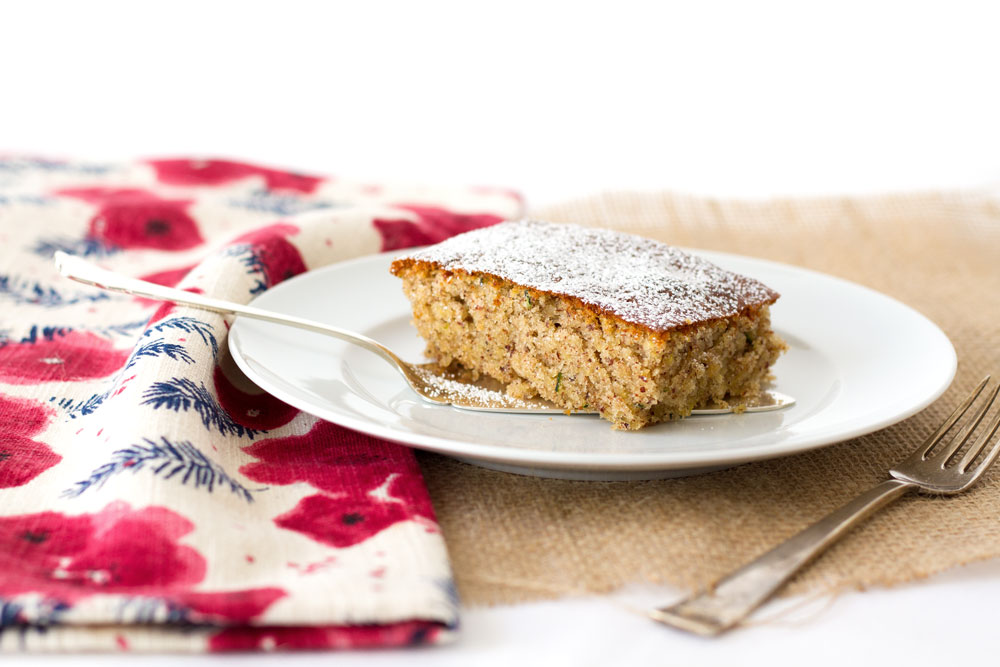 This is also a great way to sneaking veggies into your cake (your kids or partner will never know!). It also makes me feel better about eating more than one piece! ;)