If you are confused by the title, "naked" refers to the fact that this dessert doesn't have a crust. It is basically apple pie filling. While it has the comforting flavors of apple pie, it is a healthier snack option. Leaving out the crust makes this recipe vegan and gluten-free. I also made it refined sugar-free. Delicious and easy on the hips, that sounds like a win-win to me!
This recipe is a creation from my mom and I. It happened to us on a few occasions, while we were preparing the apple pie filling, to just eat the filling out of the bowl without bothering to make the crust. The toasted almonds add a bit of crunch and the sweetness from the agave syrup gives a nice contrast to the tart apples. If you feel that the apples are sweet enough, you can leave out the agave.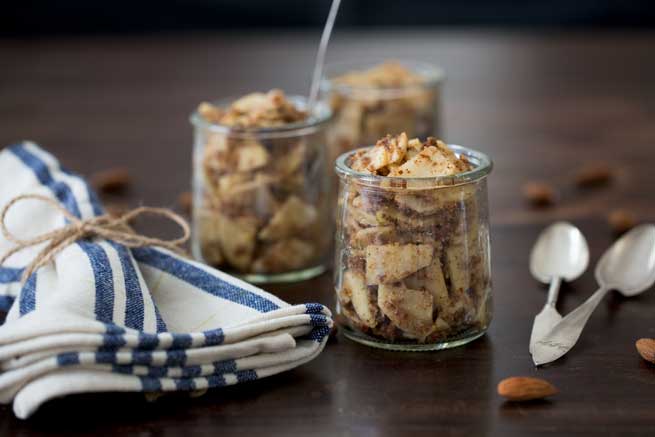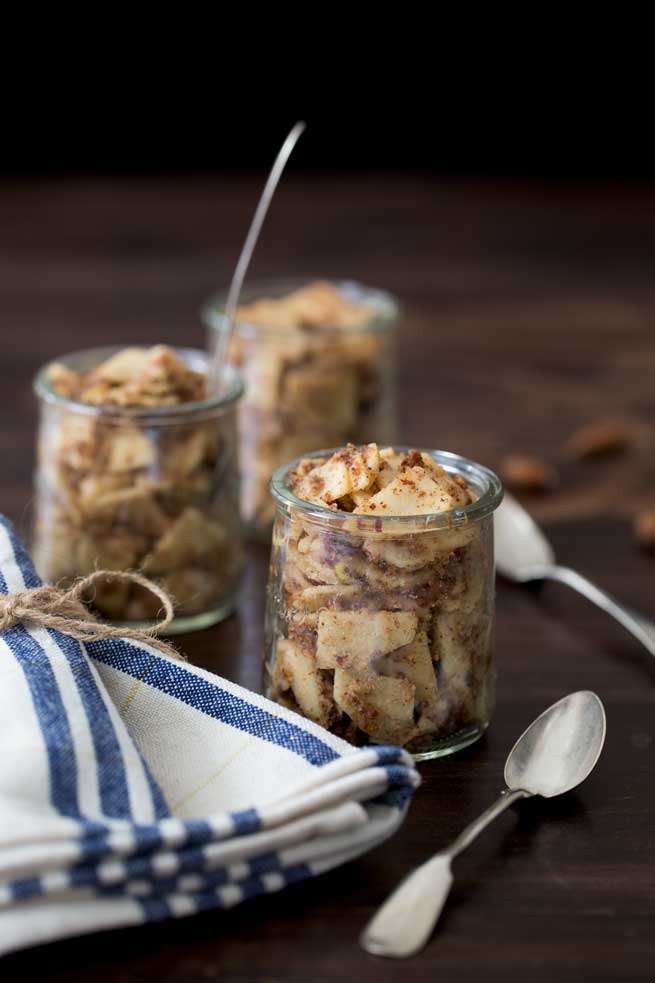 Naked Apple Pie is a great snack or dessert to satisfy your sweet tooth guilt-free. You can store it in portion-size glass containers in the fridge and enjoy it on the go.

Naked Apple Pie
My healthy spin on a classic sweet treat
Recipe type:
Snack, Dessert
Cuisine:
Vegan, Gluten-free
Ingredients
3 apples (organic), peeled and cored
Juice of half a lemon
1 tsp coconut oil (organic)
80g ground almonds (organic)
1 tsp ground cinnamon
1 tbsp agave syrup or honey (organic), this is optional
Instructions
Slice the apples into thin slices and put them in a large bowl. Squeeze the lemon juice on top, add the cinnamon and agave syrup or honey (if using) and mix it all together.
In a pan, melt the coconut oil and add the ground almonds. Lightly toast them for a few minutes over medium heat, until they turn golden brown. Be careful not to burn them! Add the almonds to the apples and stir to combine.
Notes
Store in an airtight container in the fridge for up to 3 days.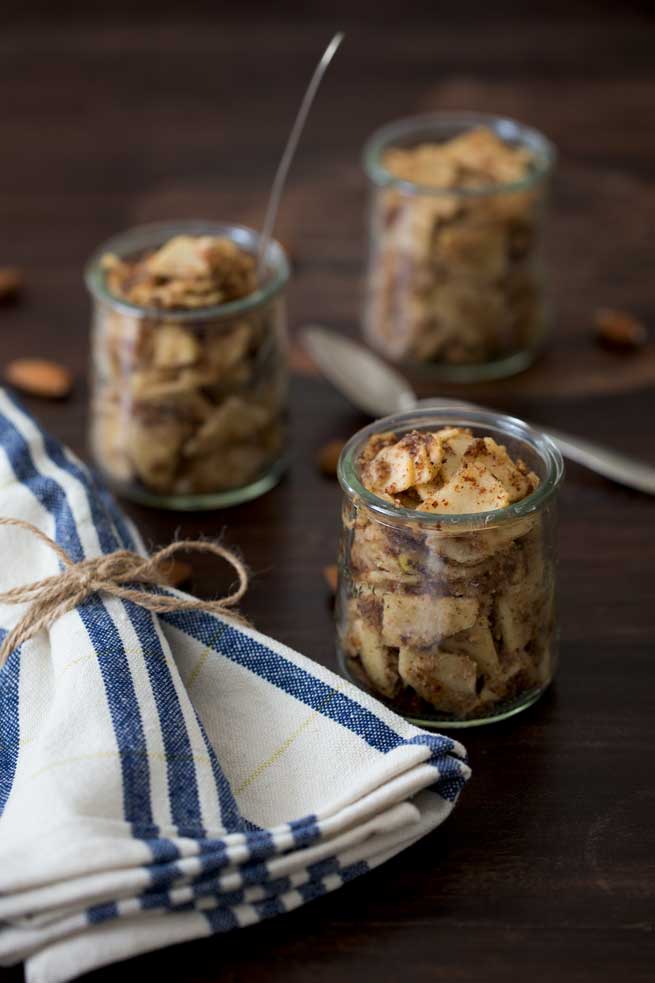 Please comment and rate the recipe below if you give it a try!
I will be spending most of my Saturday in the kitchen, cooking and baking for a birthday party and I am so looking forward to it! If you want to stay updated on my kitchen adventures, follow me on Instagram. 
Have a wonderful weekend!