The weather in Vienna has been miserable for the past week. We are almost in June, but I have involuntary embraced my winter sweaters again. To start this week off on a brighter note, I have a juicy recipe for you: My deliciously fresh and moist, Orange and Almond Cake, including a fruity Swatch giveaway at the end!
This is my mom's favorite cake, I baked it for her birthday years ago and she has talked about it ever since, giving me little hints how great it was. Thankfully I used to be very organized, sticking post-its in my cookbooks with my recipe adaptations and was able to find it and bake it for her again.
I really enjoy making this cake because it is so simple. You place all the ingredients in a bowl, and mix away until you are left with a smooth batter. This is exactly my kind of fuss-free recipe!
The cake has orange zest and juice in the batter, giving it that wonderful zesty and fresh flavor. The almonds add a nice texture and a bit of crunch, which rounds it off perfectly. It tastes also great with ground hazelnuts. I was once out of almonds (and too lazy to go to the supermarket) and it was equally delicious!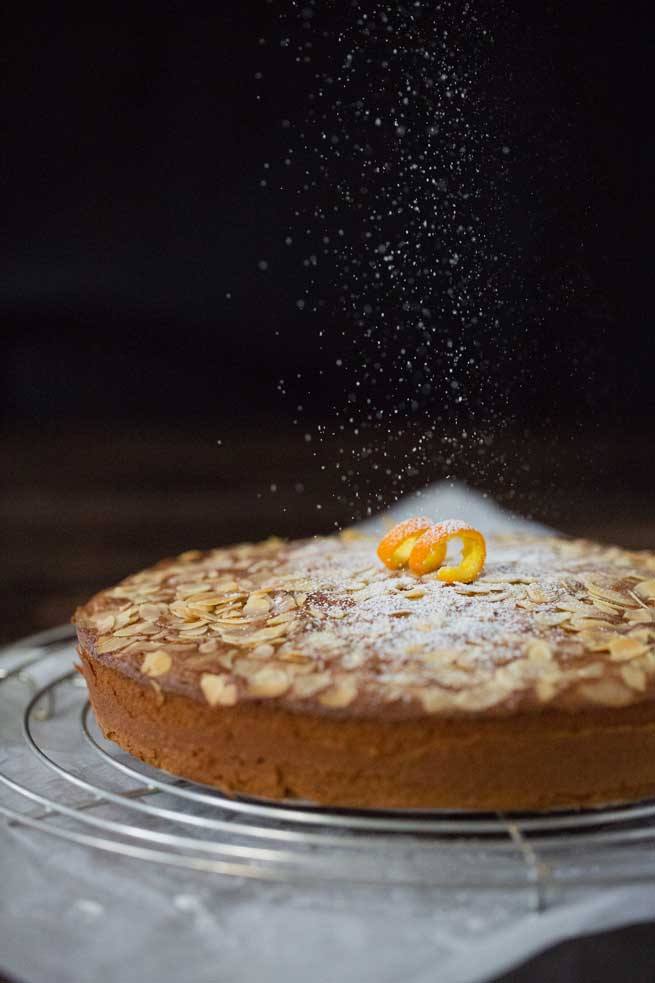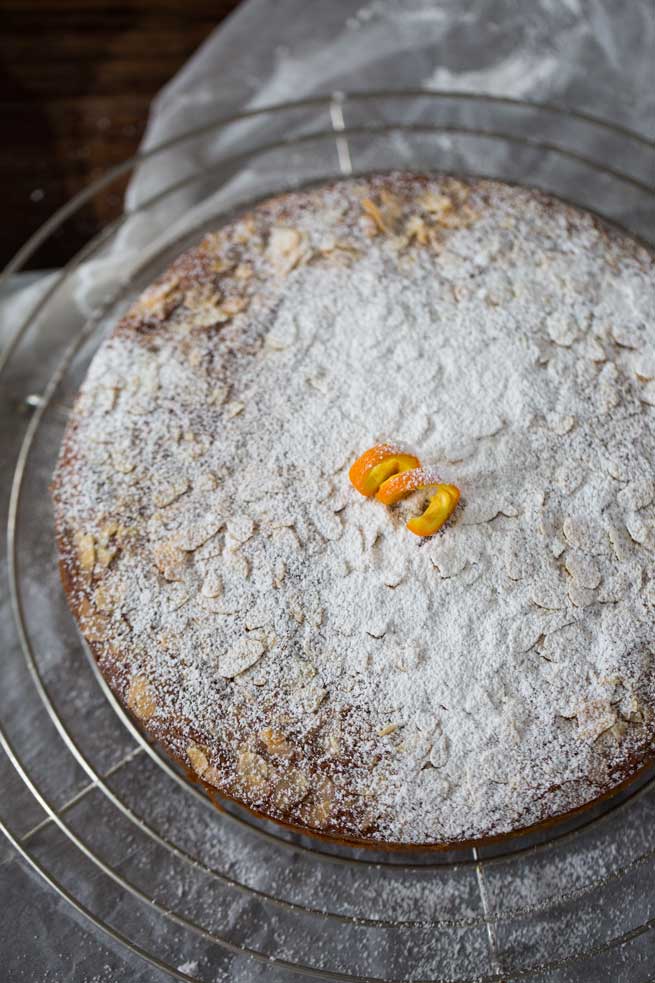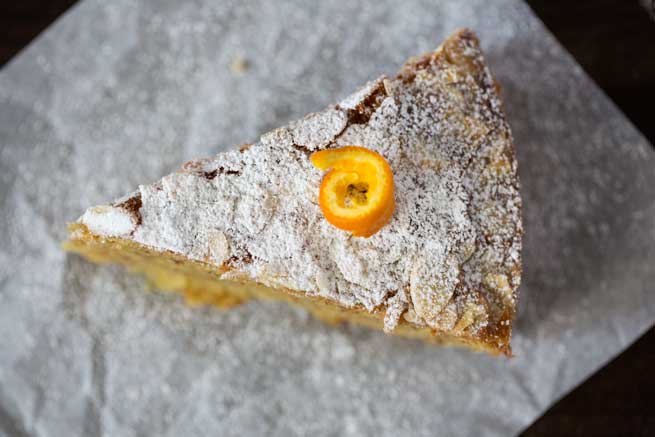 Orange and Almond Cake
Made with orange zest, juice and ground almonds, this easy, one bowl cake is deliciously moist and light. Perfect for breakfast or afternoon tea.
Ingredients
125g butter (organic), at room temperature
200g extra fine caster sugar
5 eggs (organic)
zest & juice of an orange (organic)
1 tsp vanilla extract
250g ground almonds
60g all-purpose flour
2 tsp baking powder
a handful of flaked almonds
icing sugar for dusting
Instructions
Preheat oven to 150°C. Line the bottom of a round baking pan (22cm in diameter) with parchment paper and grease the sides.
Place the butter, sugar, eggs, orange zest and juice, vanilla, ground almonds, flour and baking powder in a large mixing bowl. Mix the ingredients into a smooth batter. Pour the mixture in the prepared baking pan and sprinkle the flaked almonds on top. Bake for 45 minutes, until a toothpick inserted comes out clean. Let the cake cool completely in the pan. Dust with icing sugar before serving.
Notes
*adapted from Donna Hay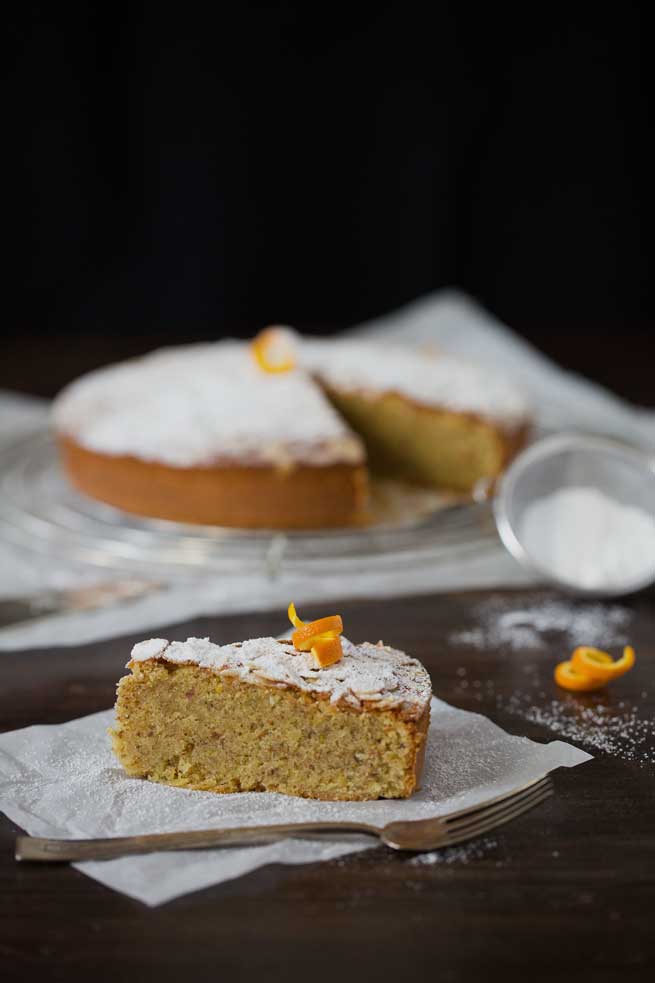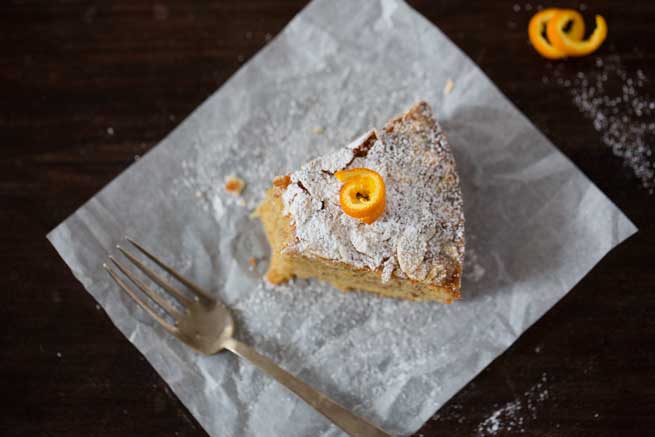 GIVEAWAY
On the topic of fruity things that set you in a good mood, I'm giving away a juicy "Vitamine Boost" Swatch from their new "Mediterranen Dolce Vita Collection". You may already have seen my new trusty companion if you follow me on Instagram. When you look at your wrist you will be transported to a Mediterranen holiday, feeling the sea breeze on your face. And aren't we all in need of a little vitamin sea ;)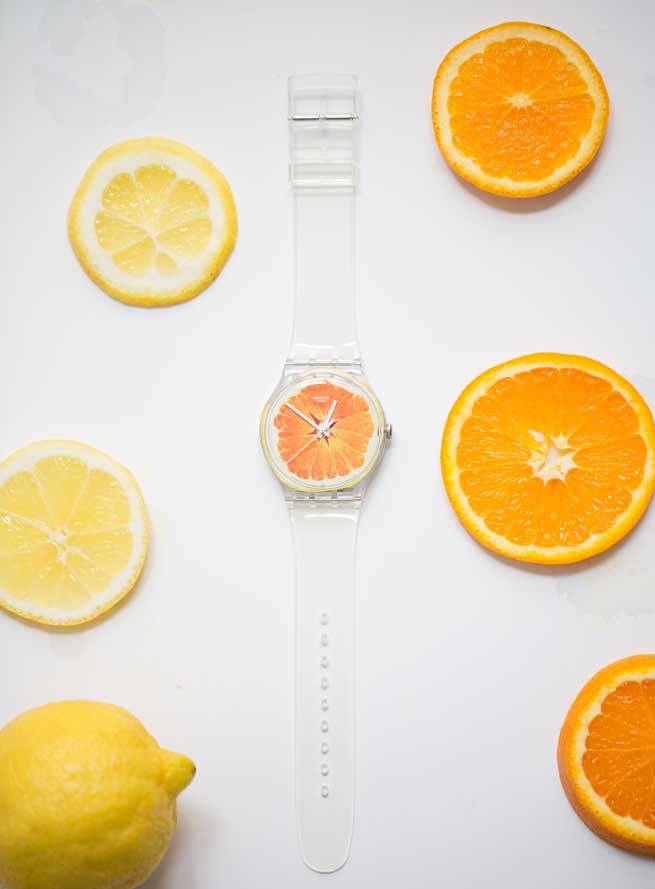 To enter this giveaway:
1. Comment down below, and
2. Follow me on Instagram. 
This giveaway ends on June 25th 2015 at 23:59 GMT.
The winner will be chosen at random and contacted by e-mail. Please make sure to leave a valid e-mail address.
This giveaway is open to Austrian, German and Swiss residents only.
UPDATE: Kim is the winner of the giveaway. Thank you everyone for your sweet comments!!!
Disclaimer: The prize was kindly provided by Swatch. All decisions are final. No cash disbursement and/or a replacement of the prize is possible.