This simple apple cinnamon cake works anytime! It can be whipped up and ready to be eaten in no time! And there is no need to frost it, because of its simple jam glaze. If you want to be extra fancy, dust it with icing sugar ;)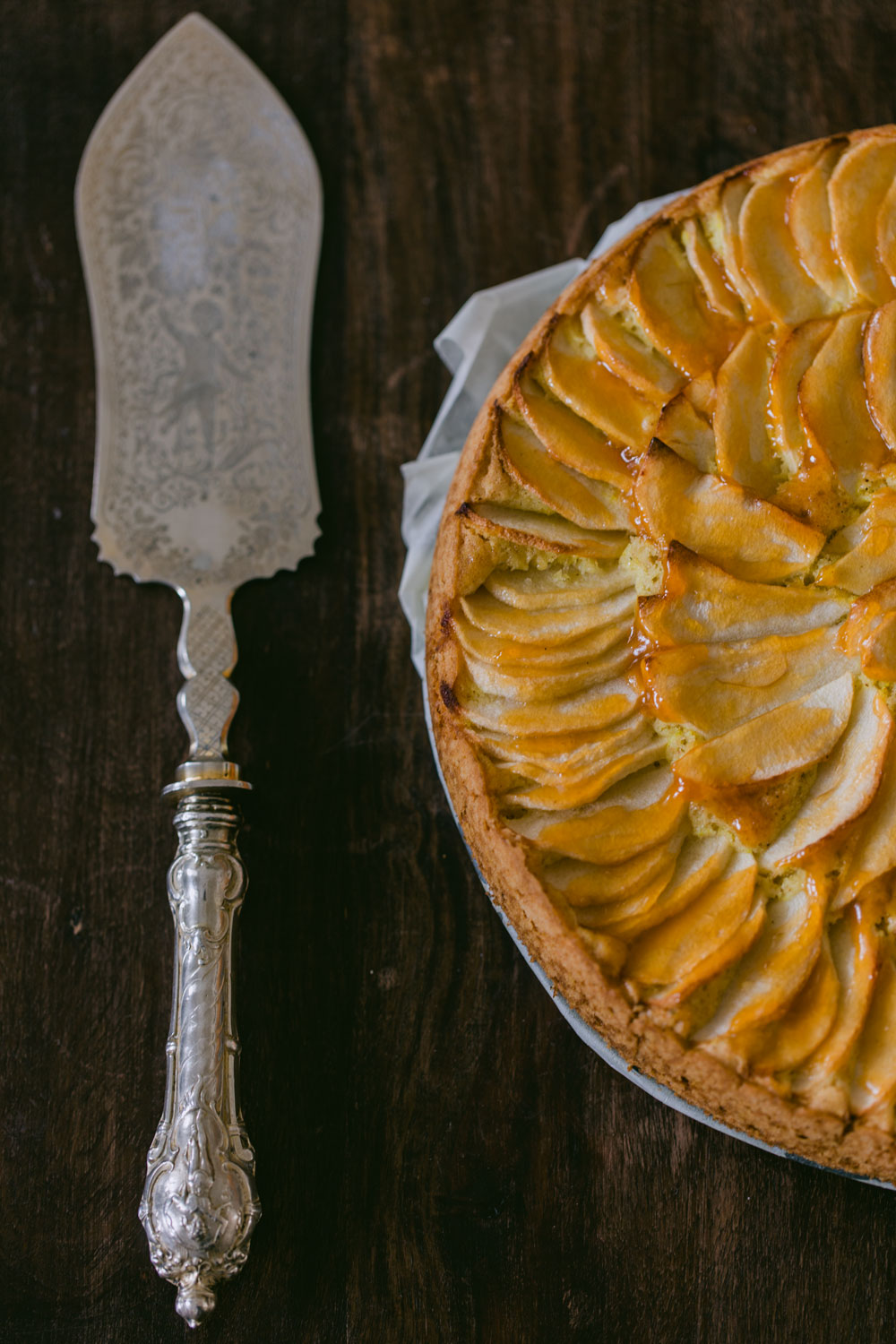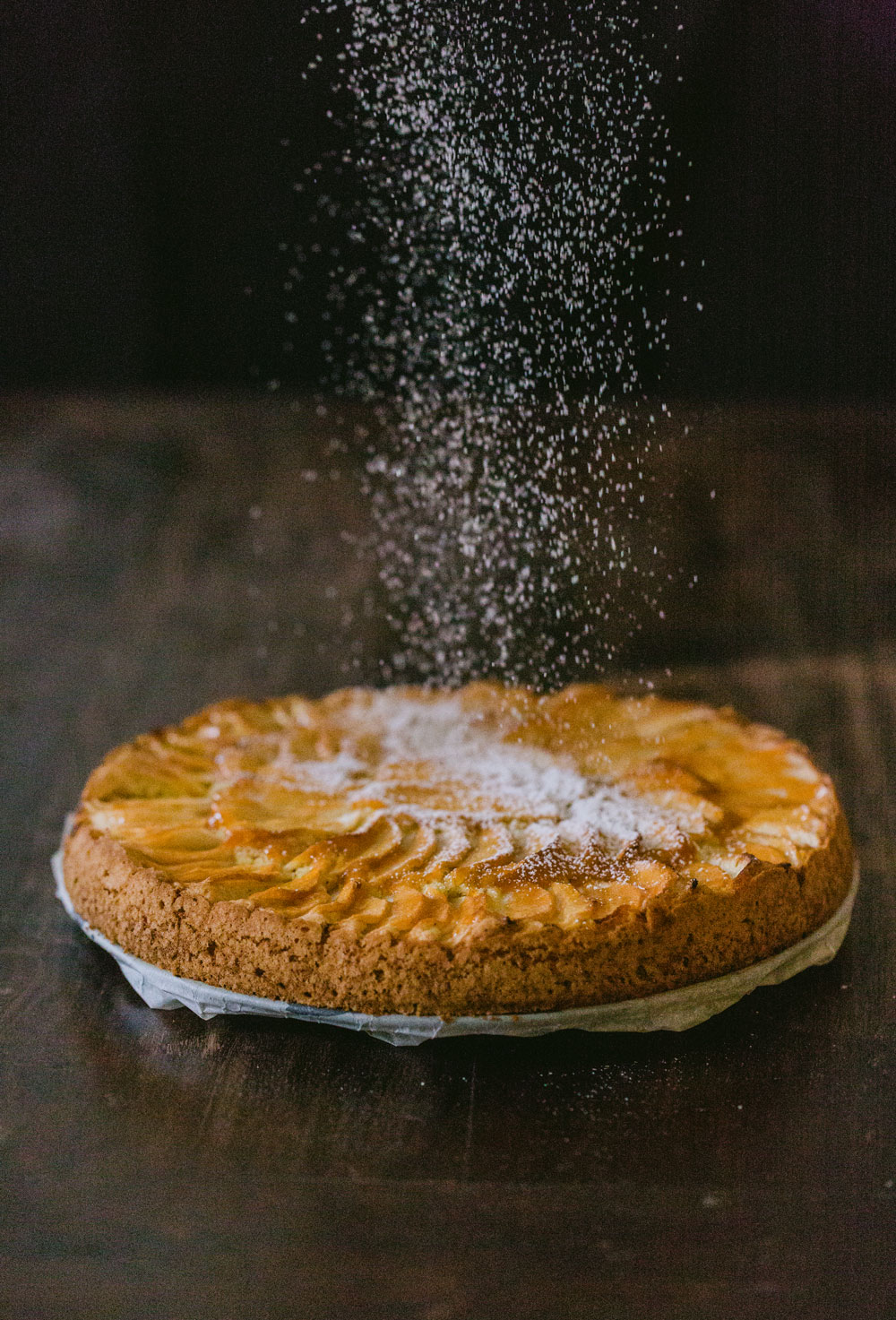 With the addition of cinnamon and a shot of dark rum it is the tastiest apple cake and the perfect cake to bake when you want to impress people in a short amount of time.

Apple Cinnamon Cake
Ingredients
100 g butter (organic), at room temperature
150 g caster sugar
2 eggs (organic)
1 packet vanilla sugar
1 tsp ground cinnamon
1 tbsp dark rum (optional, I used Appleton)
2 apples (organic), peeled, cored and sliced
juice of half a lemon
150 g flour (organic)
½ tsp baking powder
pinch of salt
2 tbsp apricot jam (organic)
2 tbsp icing sugar for dusting
Instructions
Preheat oven to 175°C. Line the bottom of a springform with parchment paper and grease the sides with butter.
Put the sliced apples in a bowl and pour the lemon juice on top.
Cream together the butter, sugar and vanilla sugar for 2 minutes, until the mixture is pale. Add in the eggs, dark rum and ground cinnamon.
In a separate bowl, whisk together the flour, baking powder and salt. Add the flour mixture in two additions to the batter and mix until just combined.
Pour the batter in the prepared cake pan and lay the apples slices on top. Bake for 50 minutes at 175°C.
Heat the apricot jam in the microwave for a few seconds. While the cake is still hot, brush the apple slices with it. Let it cool in the cake pan.
Dust with icing sugar before serving.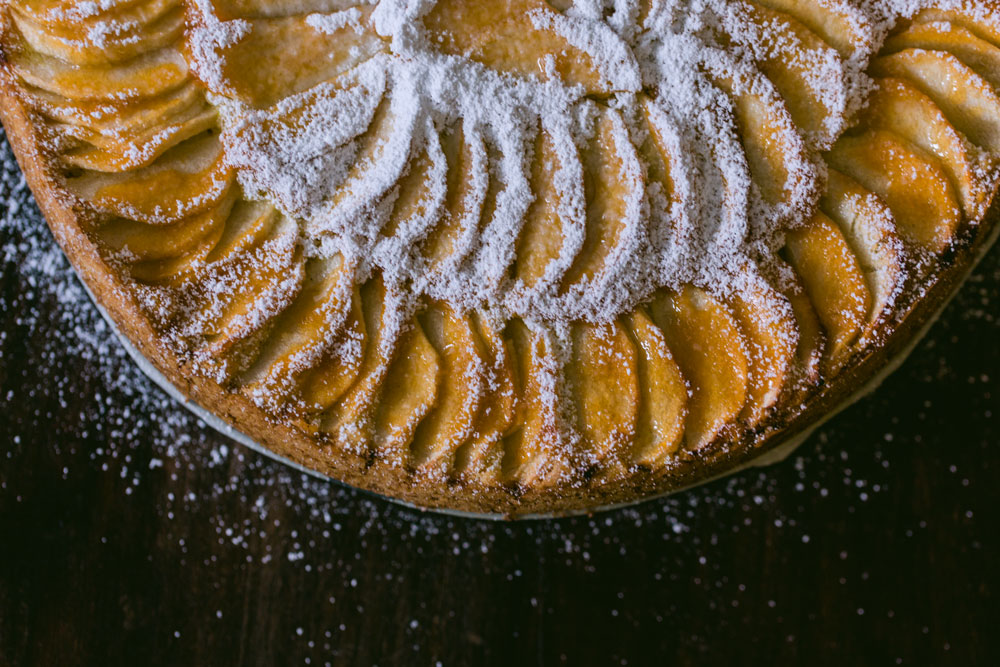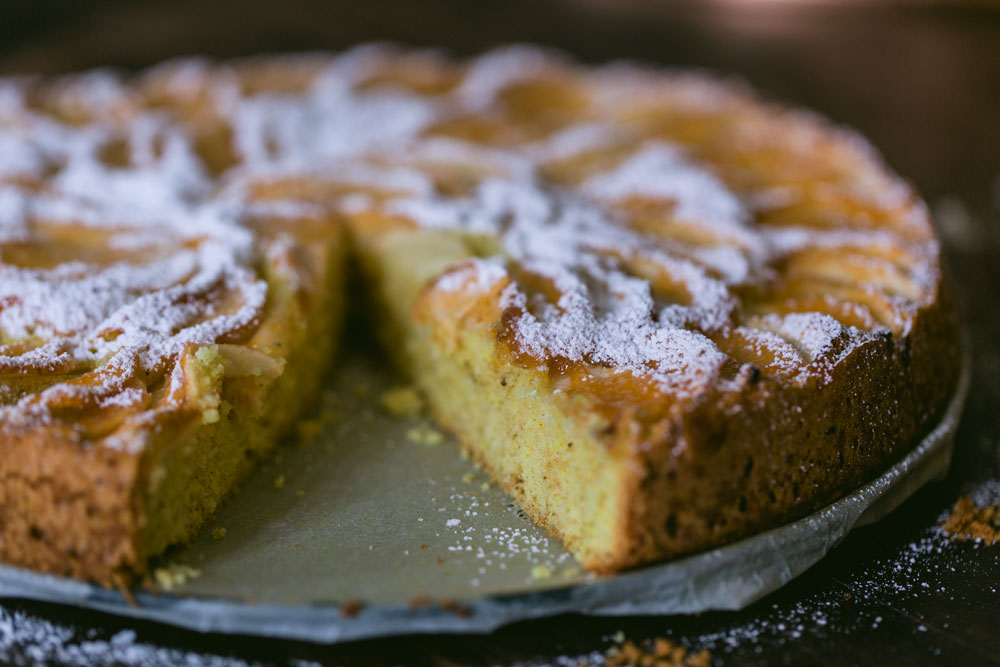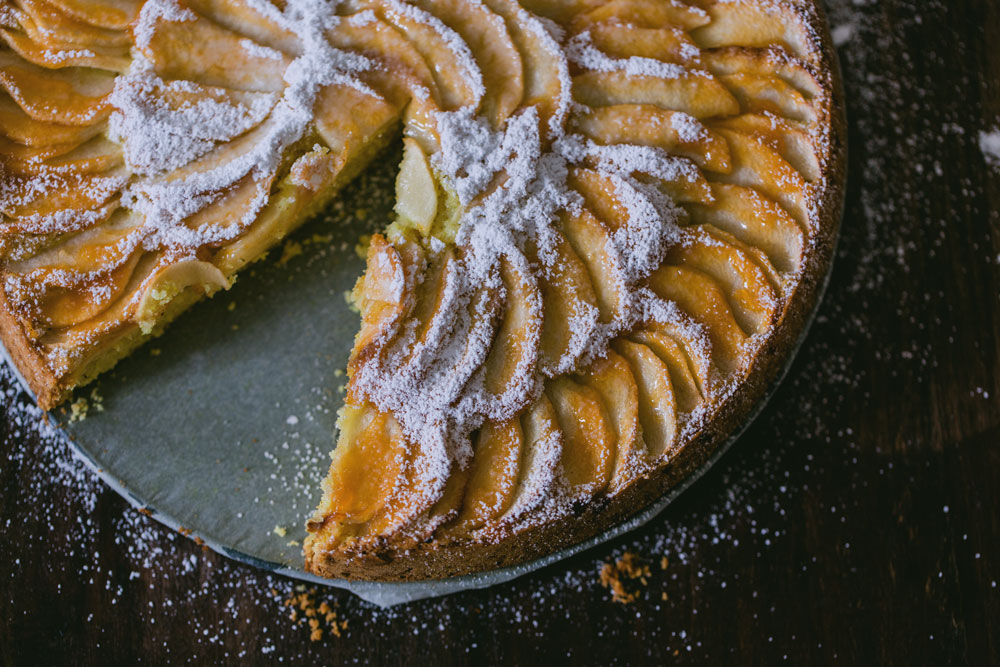 Want more apple recipes?
Check out my Apple Rose Tartelettes and Naked Apple Pie.
Xo Vicki