Chocolate chip cookies that are perfectly crispy on the edges and soft on the inside, do I need to say more? They also happen to be gluten-free, eggless and are naturally sweetened, but that doesn't make them any less delicious!
These Almond Coconut Chocolate Chip Cookies are almost healthy or at least as healthy as a cookie can be, but definitely a healthier alternative to regular chocolate chip cookies. They combine three of my favorite flavors, almond, coconut and chocolate and are chewy and so delightful. They can also be easily veganized.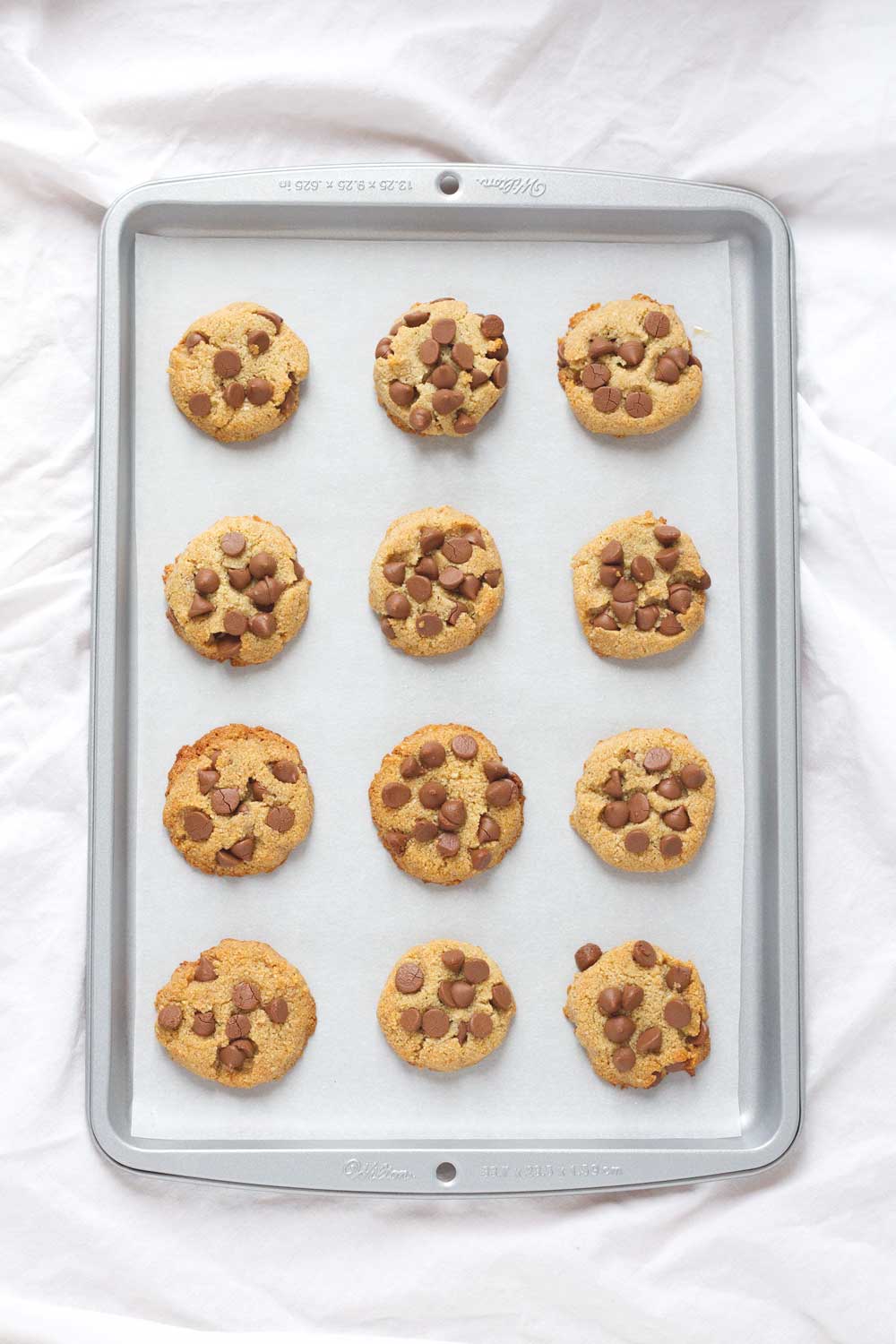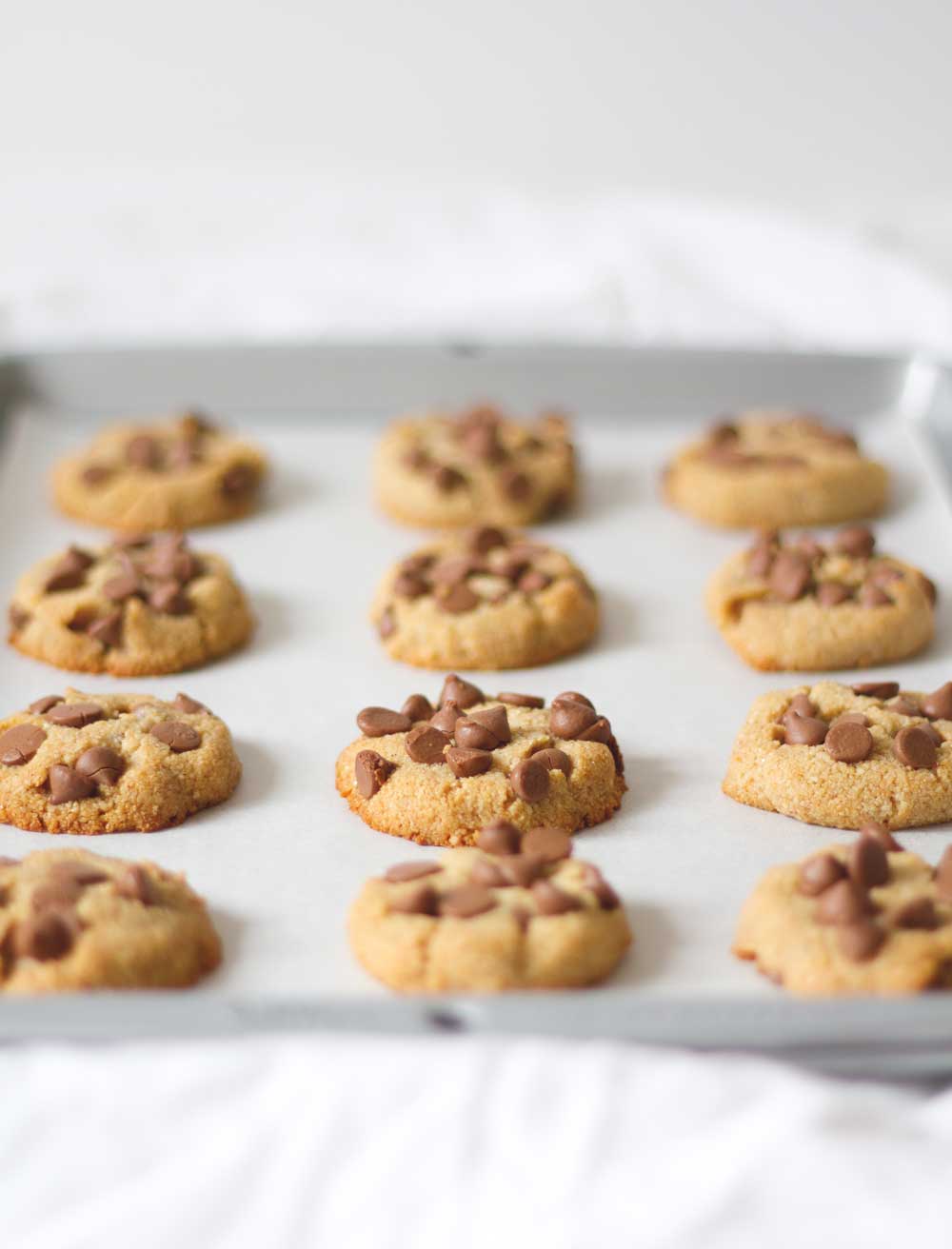 Almond Coconut Chocolate Chip Cookies
Gluten-free chocolate chip cookies made with almond meal and a touch of coconut.
Serves:
20 mini chocolate chip cookies or 10 regular sized ones
Ingredients
200g almond meal (organic)
30g shredded coconut
pinch of sea salt
¼ tsp baking soda
70g melted coconut oil (organic)
80g honey or maple syrup (organic)
1 tsp vanilla extract
80g semi-sweet or milk chocolate chips
Instructions
Preheat oven to 175°C. Line a baking tray with parchment paper.
Whisk together the dry ingredients. Add the melted coconut oil, honey and vanilla and mix it well using a wooden spoon. Add the chocolate chips. I've saved some to press onto the formed cookies. Take half a tablespoon to a tablespoon of dough at a time and form little balls. Place them onto the prepared baking sheet and flatten the dough balls. If you have saved some chocolate chips, press them onto the cookies. Bake for 8-10 minutes, until the edges turn golden. Let them cool on the baking tray for 5 minutes before transferring them on a wire rack.
Notes
Store the cookies in an airtight container at room temperature.

These can also be made vegan by substituting the honey with either maple or agave syrup and using dark vegan chocolate chips.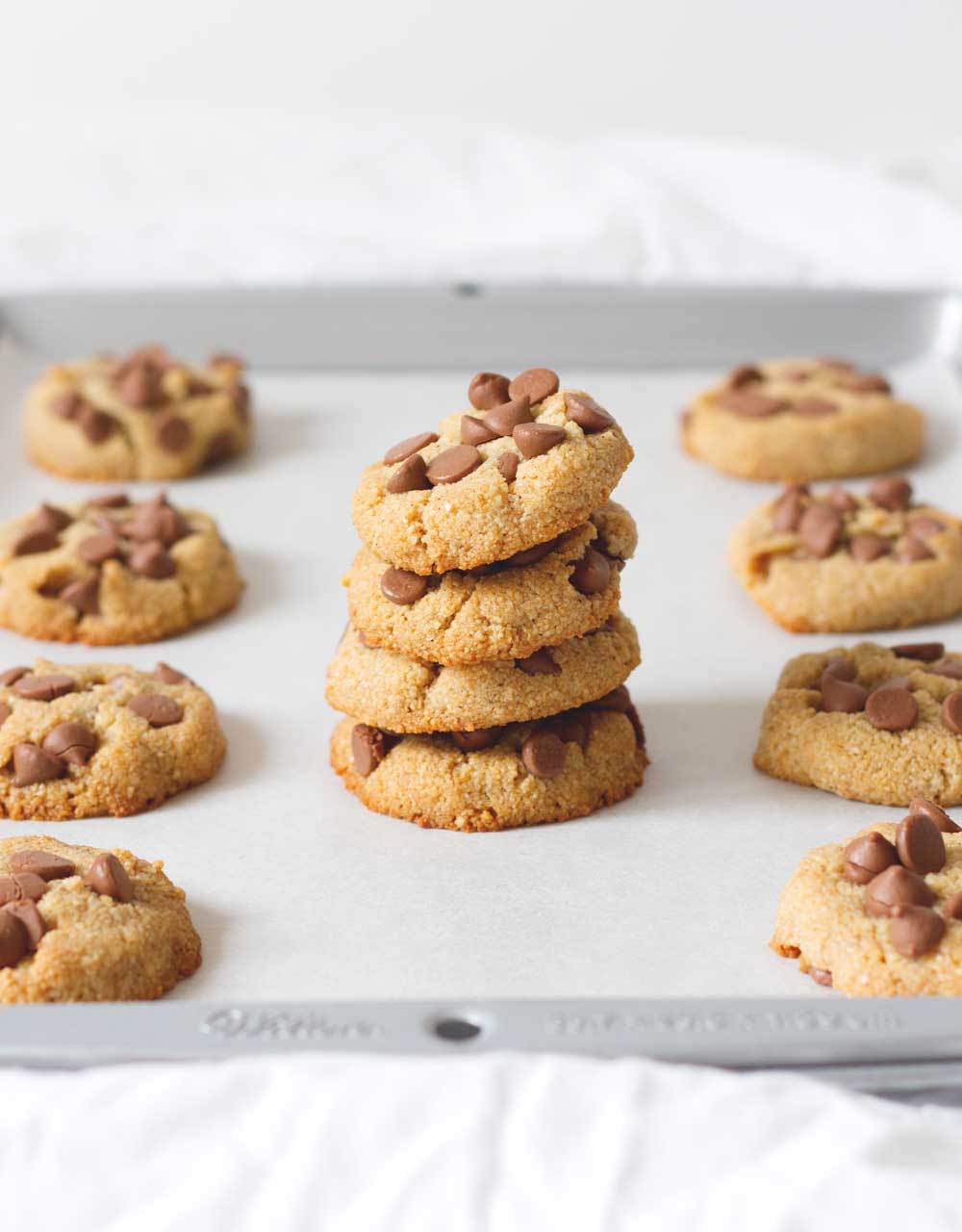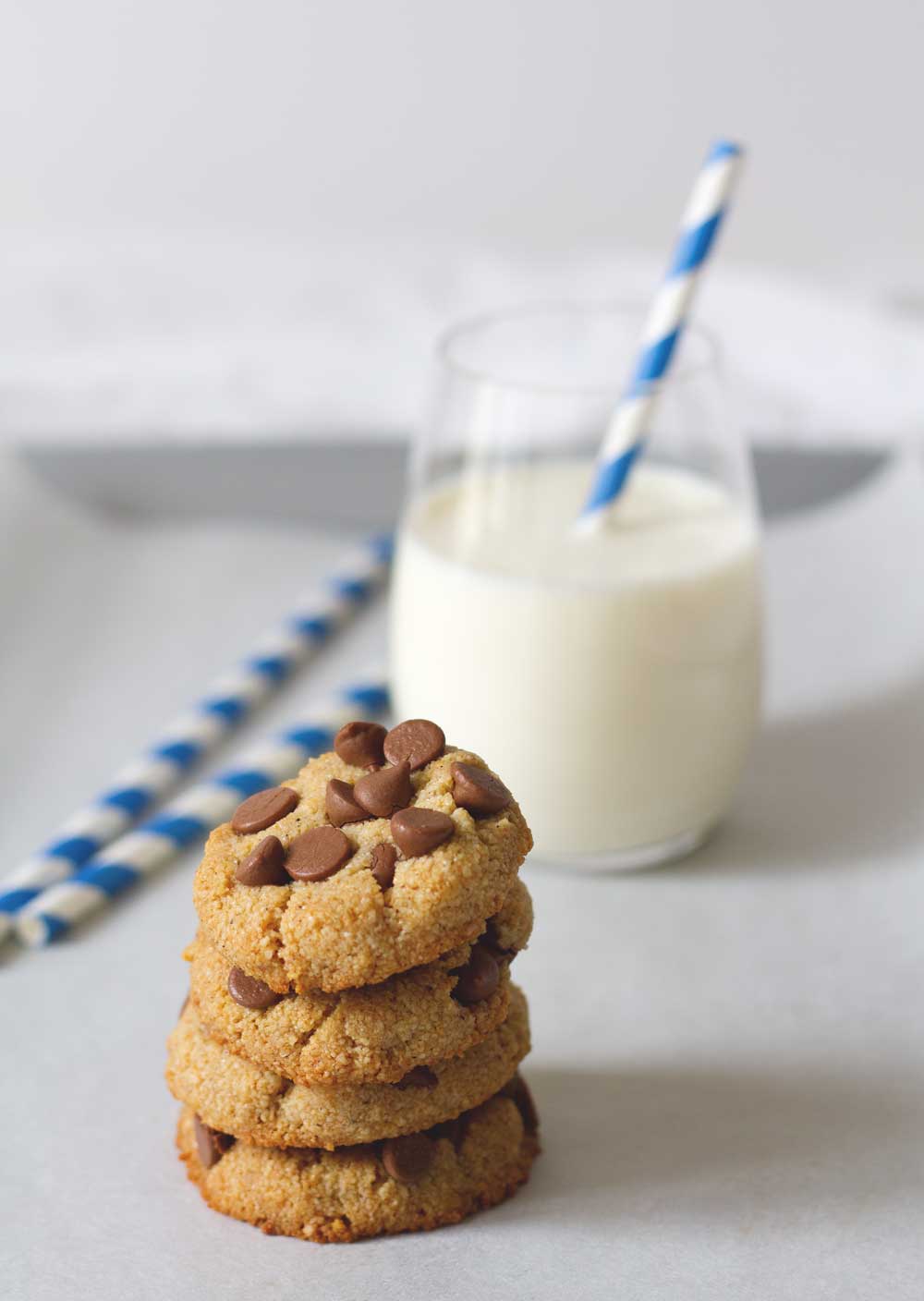 A batch of these cookies and watching a Mr. Selfridge marathon on Netflix is my idea of a perfect night in! :) Also am I the only one who can't eat an odd number of cookies? I always have to eat one more to balance it out! :D
If your are into super chewy, gluten-free chocolate chip cookies (that stay like that for days!), then try my recipe for Almond Butter Chocolate Chip Cookies. Also a winner!
Xo Vicki