This is the easiest recipe for making the French classic, almond croissants. I have called mine Marzipan croissants because they are filled with a rich Marzipan filling and therefore not very traditional if you look at French recipes. But my husband says that they are his favorite! ;)
I have a confession to make: I have never made homemade croissant dough and I'm also not planning on doing it any time soon. The thought of knowing of how much butter goes into these delicious, flaky pastries is counterproductive. I don't want to know how much butter I'm consuming with one piece of croissant. Plus it is a lot of work! I'm sure it would taste even better and maybe one day I'll even convert to baking my own and will never go back to the store-bought kind. But for now, store-bought it is!
But back to my fabulously easy croissant recipe, again because you don't actually make the dough yourself ;) It is beyond delicious because of its filling. I don't think that you could pack even more Marzipan into one croissant. I'm apologizing in advance to all of you Marzipan-haters out there, this recipe isn't one for you! But maybe you'll convert one day, the day I'll make my own croissant dough perhaps ;)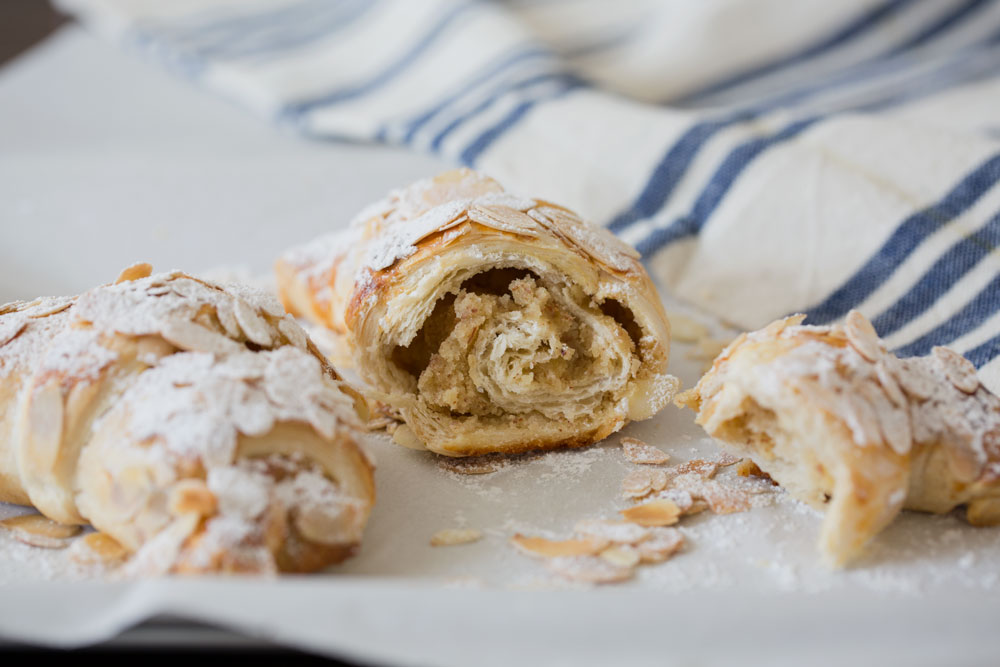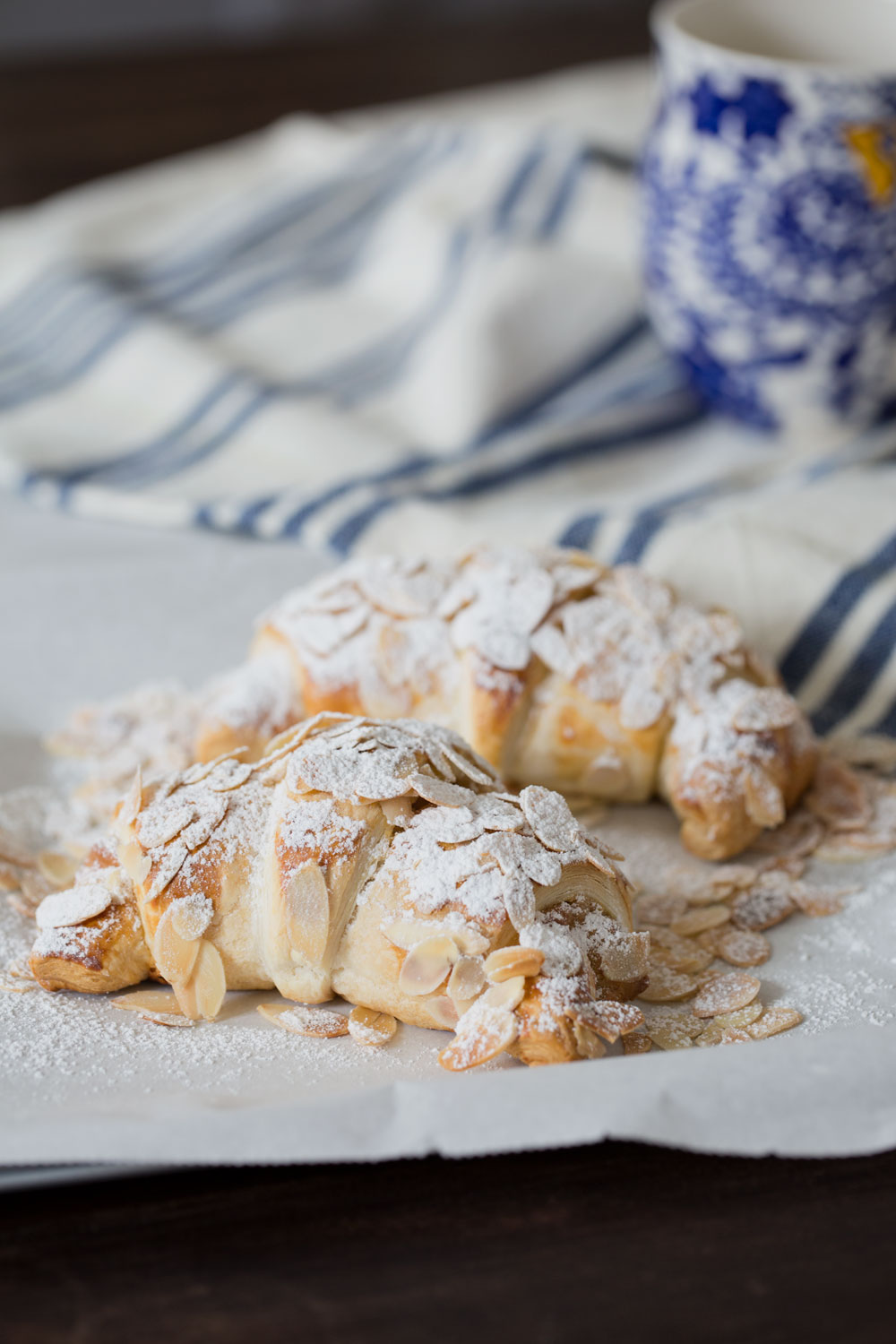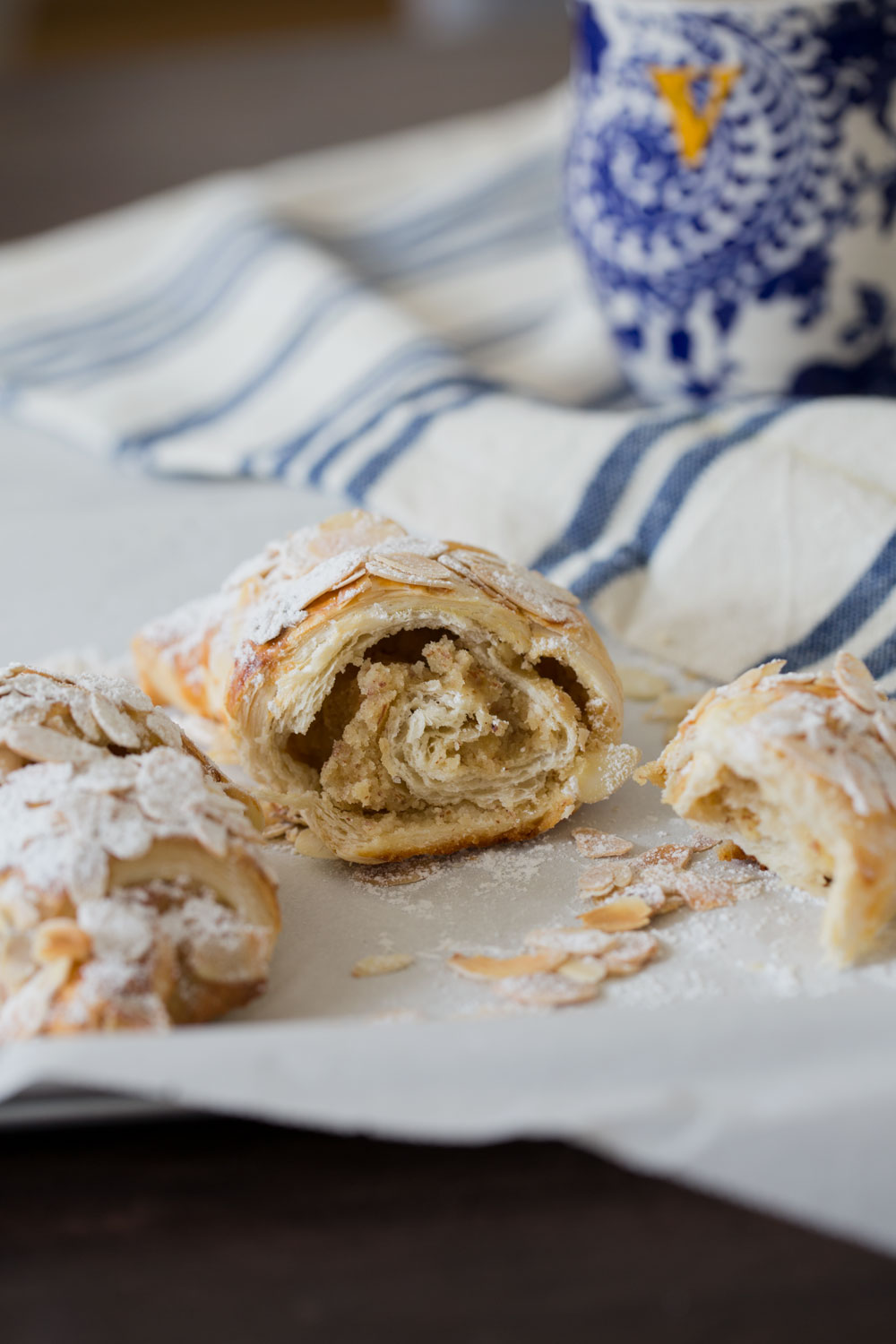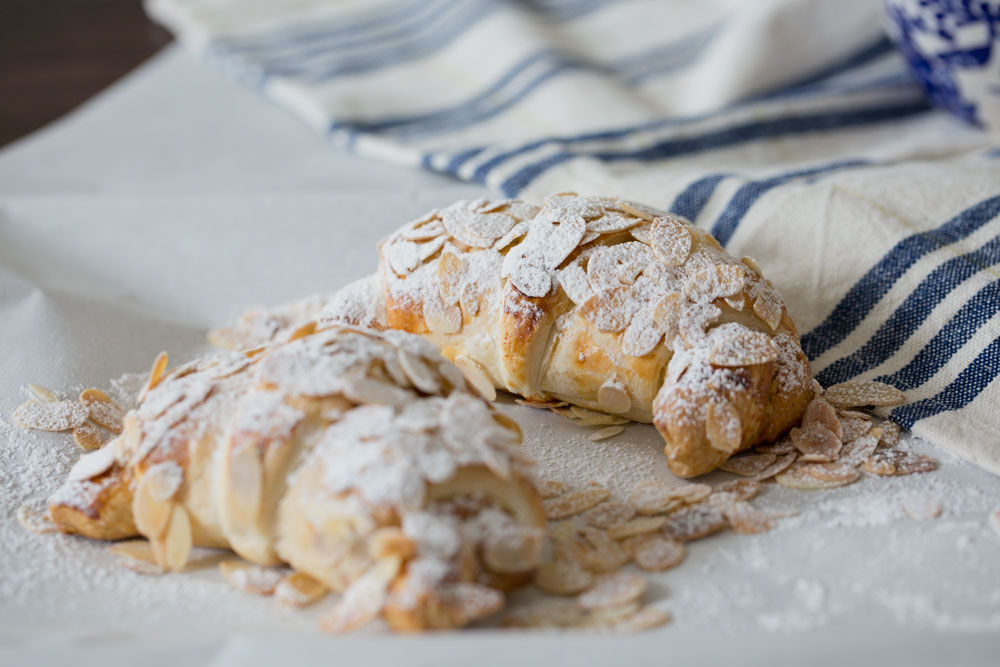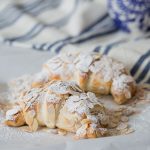 Marzipan Croissants
The easiest, flakiest croissants you'll ever make with marzipan in every bite!

Ingredients
1

package

croissant dough (ca. 37 x 25 cm)

200

g

marzipan

6

tbsp

ground almonds

1

tbsp

icing sugar

1

tbsp

Amaretto or milk

1

egg, whisked

icing sugar for dusting

sliced almonds for sprinkling on top
Instructions
Preheat oven to 175°C. Line a baking sheet with parchment paper.


In a bowl, mix together marzipan, ground almonds, icing sugar, and Amaretto or milk until smooth. You may need an additional tablespoon of milk if the mixture is hard to incorporate.


Roll out the croissant dough and cut out 5 triangles. Spread the marzipan mixture evenly on the triangles. Roll them toward the narrow end. Place the croissants on the prepared baking sheet and brush each with the egg wash. Sprinkle sliced almonds on top.


Bake for 15-20 minutes, until the croissants are golden brown. Dust with icing sugar before serving.

Recipe Notes
They are best eaten right away.
If you don't want to use an egg to brush the croissants, you can alternatively brush them with milk.

Xo Vicki