Meet the Southern cousin of the Moscow Mule with a little twist – The Apple Kentucky Mule! Pair a shot of Wild Turkey Bourbon, with apple juice, a squeeze of lime and top it off with ginger beer!
When I first saw the combination of ginger beer mixed with apple juice in Scotland, I was a little sceptical. But after my first sip, I was convinced that this would be my new favorite cocktail! 
Back in Vienna I tried it for the first time with Bourbon instead of whiskey and I must say that I really liked the smoother, less-smokey taste of it. I find Bourbon to be slightly sweeter and to have a subtle caramel note. And then I saw that Matthew McConnaughey was the new brand ambassador for Wild Turkey and I was sold :D They couldn't have found a better fit for the brand!
And because I really want do more recipe videos, I made a video for my Apple Kentucky Mule. This is the first video that I did all by myself! I must admit that I had quite a few Kentucky Mules while trying to figure out my editing software ;)
Apple Kentucky Mule
Ingredients
a handful of ice cubes
2 cl Bourbon (Wild Turkey)
juice of half a lime
100 ml apple juice, chilled
100 ml ginger beer, chilled
Instructions
Fill a glass with ice. Pour in the Bourbon, lime juice, apple juice and ginger beer. Enjoy!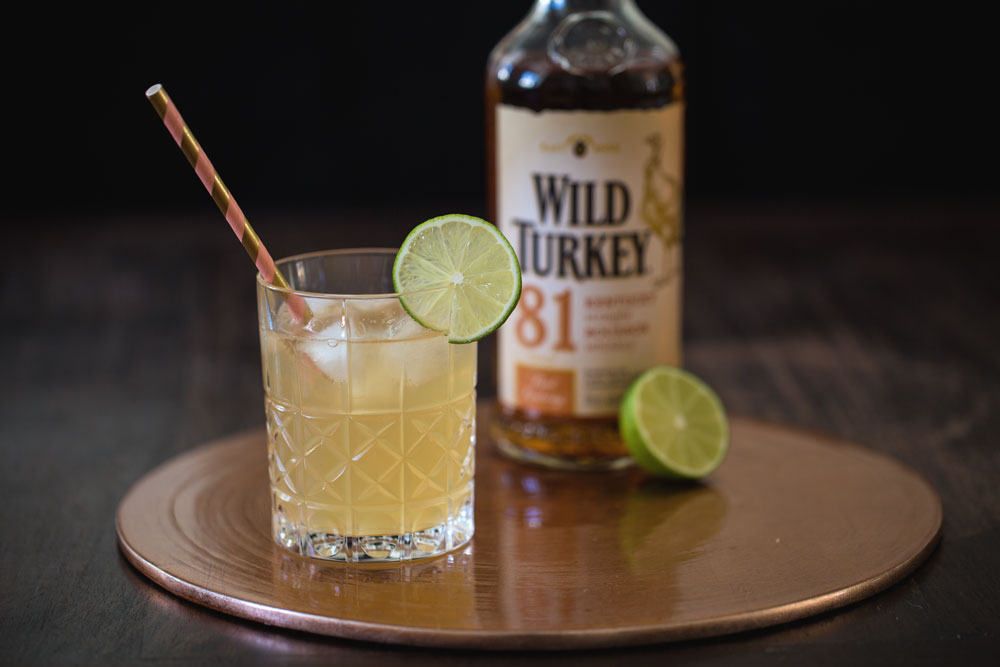 I hope you enjoy it and let me know if you try it out!
Does the Monday blues feeling also start to creep over you on Sunday night? Thank god that we have another holiday coming up this week! Aren't national holidays just the best? You get a mini break during the week and all of a sudden the weekend doesn't seem so far away anymore! Cheers to another short work week! ;)
Xo Vicki