Christmas time is officially HERE! Exciting and stressful, right? Today I have a tip for you that will keep you calm and relaxed this Christmas and a special giveaway as well ;)
To relax I love taking a long hot bath, but sometimes I don't have time for that and with Christmas, working and my final photography exam coming up, I'm taking any opportunity I can get to slow down and unwind. When Waltz 7 reached out to me to try their new shower aroma tabs I was intrigued. You simply put the the aroma tab on the floor of your shower, turn on the water and it will turn your bathroom into a spa. Sounds amazing, right?
I've tried three scents: Relaxing Lavender, Inspiring Lemongrass and Energizing Mint. I found that Mint is perfect to jump start my day in the morning and I loved lavender to relax in the evening before going to sleep. The shower tabs make your ordinary shower to a relaxing, spa-like experience! And the scents are amazing and fill up your whole bathroom.
This year I will be hosting a giveaway every Sunday of Advent. There are lots of exciting goodies to win, stay tuned so that you don't miss any! Scroll down to find out how you can win a pack of aroma shower tabs ;)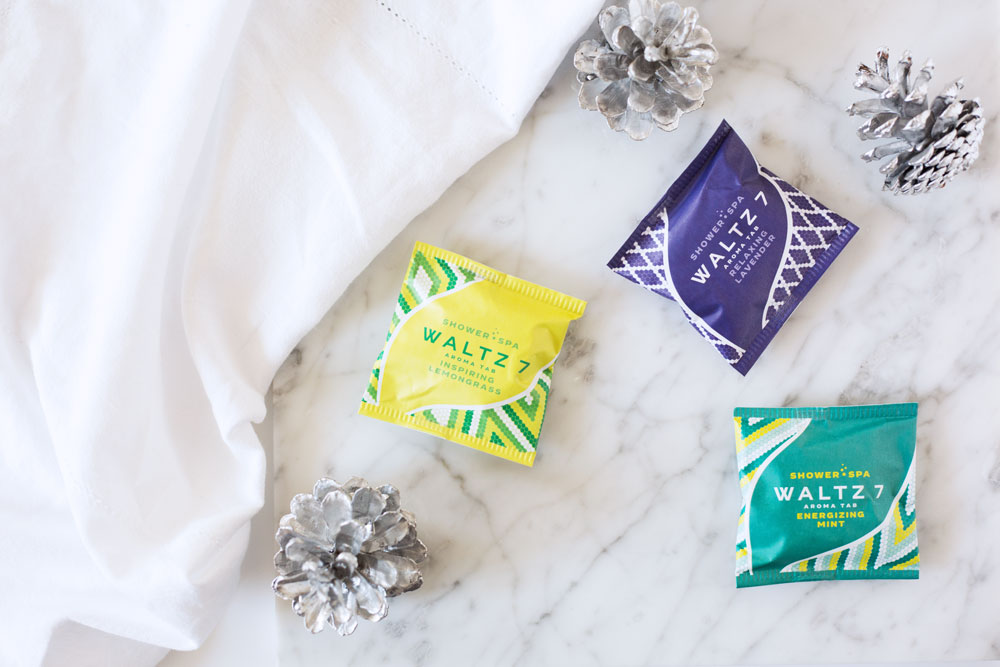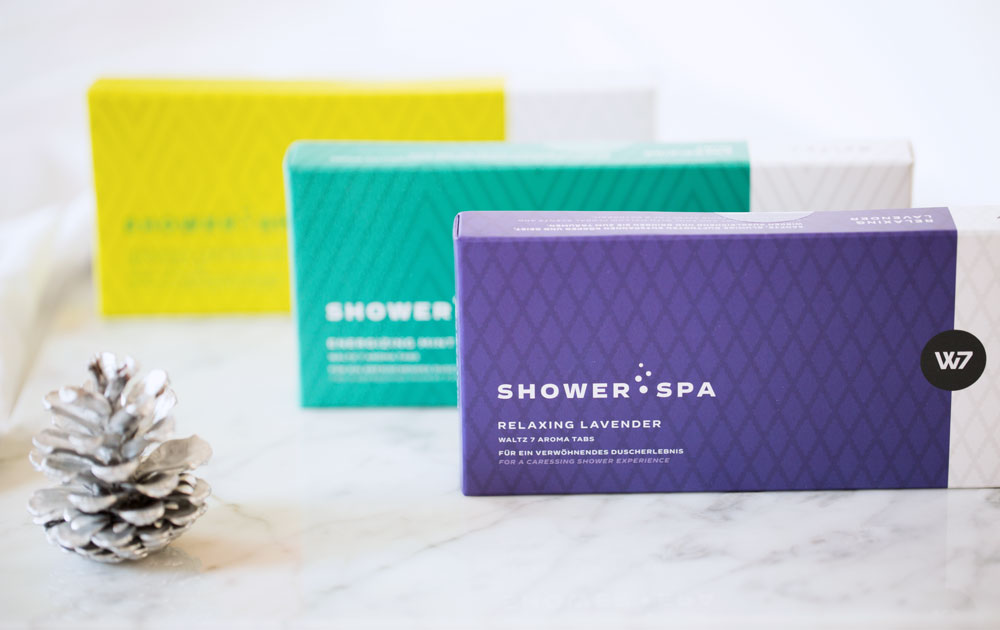 GIVEAWAY
UPDATE: The winners are Alexandra, Sally-Anne and Amelia. You will receive an email from me shortly.
I will be hosting a giveaway every Sunday of Advent, make sure you don't miss any by following my Instagram and Facebook page!
This week I'm giving away 3 packs of Waltz 7 Aroma Shower Tabs, "Relaxing Lavender", "Energizing Mint" and "Inspiring Lemongrass".
To enter this giveaway:
1. Comment down below and let me know which scent you would like to win, and
2. Follow me on Instagram or like my Facebook Page.
This giveaway ends on December 3th 2015 at 23:59 GMT.
The winners will be chosen at random and contacted by e-mail. Please make sure to leave a valid e-mail address.
This giveaway is open to Austrian, German and Swiss residents only.
Xo Vicki
Disclaimer: The prize was kindly provided by Waltz 7. All decisions are final. No cash disbursement and/or a replacement of the prize is possible.