The first time I made these yogurt waffles, my husband exclaimed that they were the best waffles he had ever tasted! That was a big statement for my toughest critic and little did he know that they were actually healthier than regular waffles and even refined sugar-free! He loves them so much that my homemade yogurt waffles are now part of our Sunday brunch routine.
The secret ingredient
You may ask yourself what is so special about them? Well, the secret ingredient is not always butter, in this case, they are made without any butter! Instead, I use all natural yogurt. This makes them richer in protein and also lighter, which means that I can eat more ;)
They just take 10 minutes to prepare and when baked, the waffles are fluffy on the inside and perfectly crisp on the outside.
We rarely have leftovers of my homemade waffles, but when we do, I freeze them in zip log bags. Then I can even indulge in them during the week and simply put them on the toaster for a few minutes in the morning to defrost.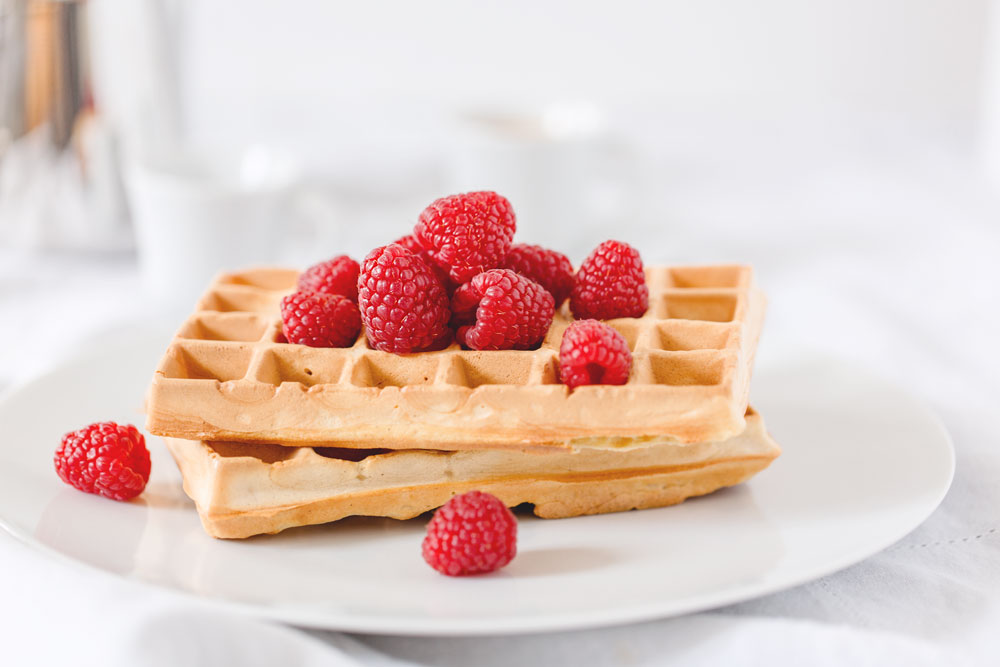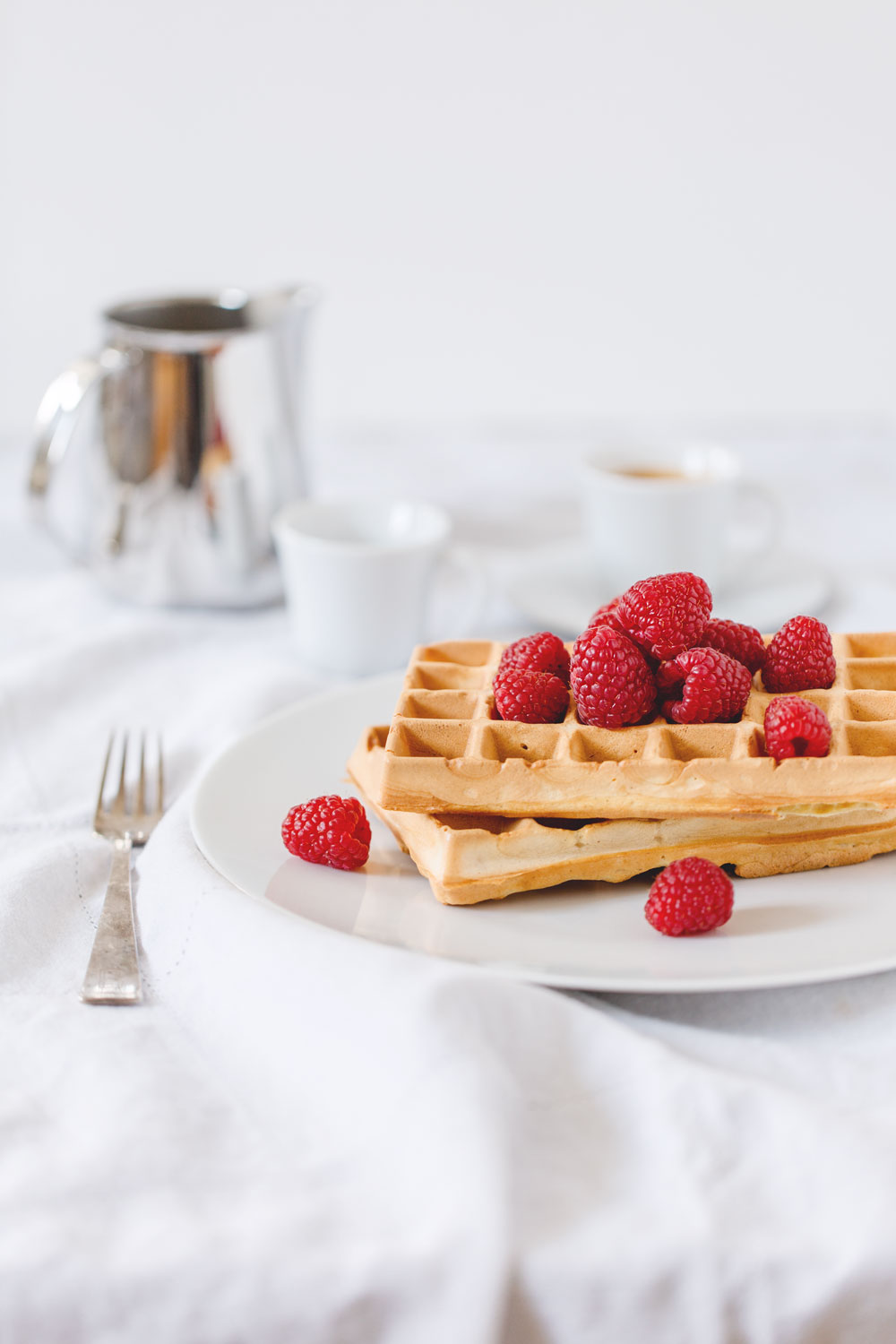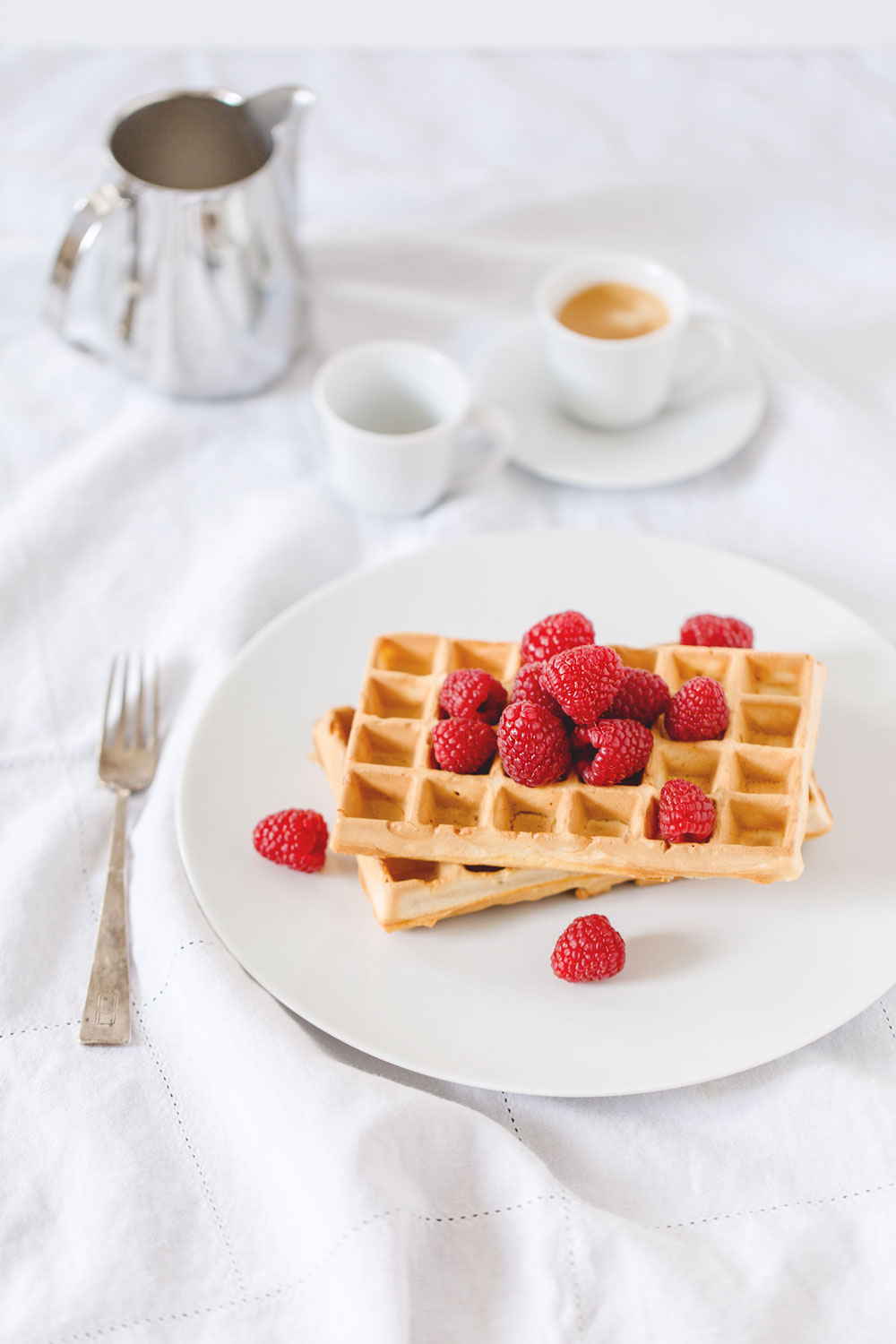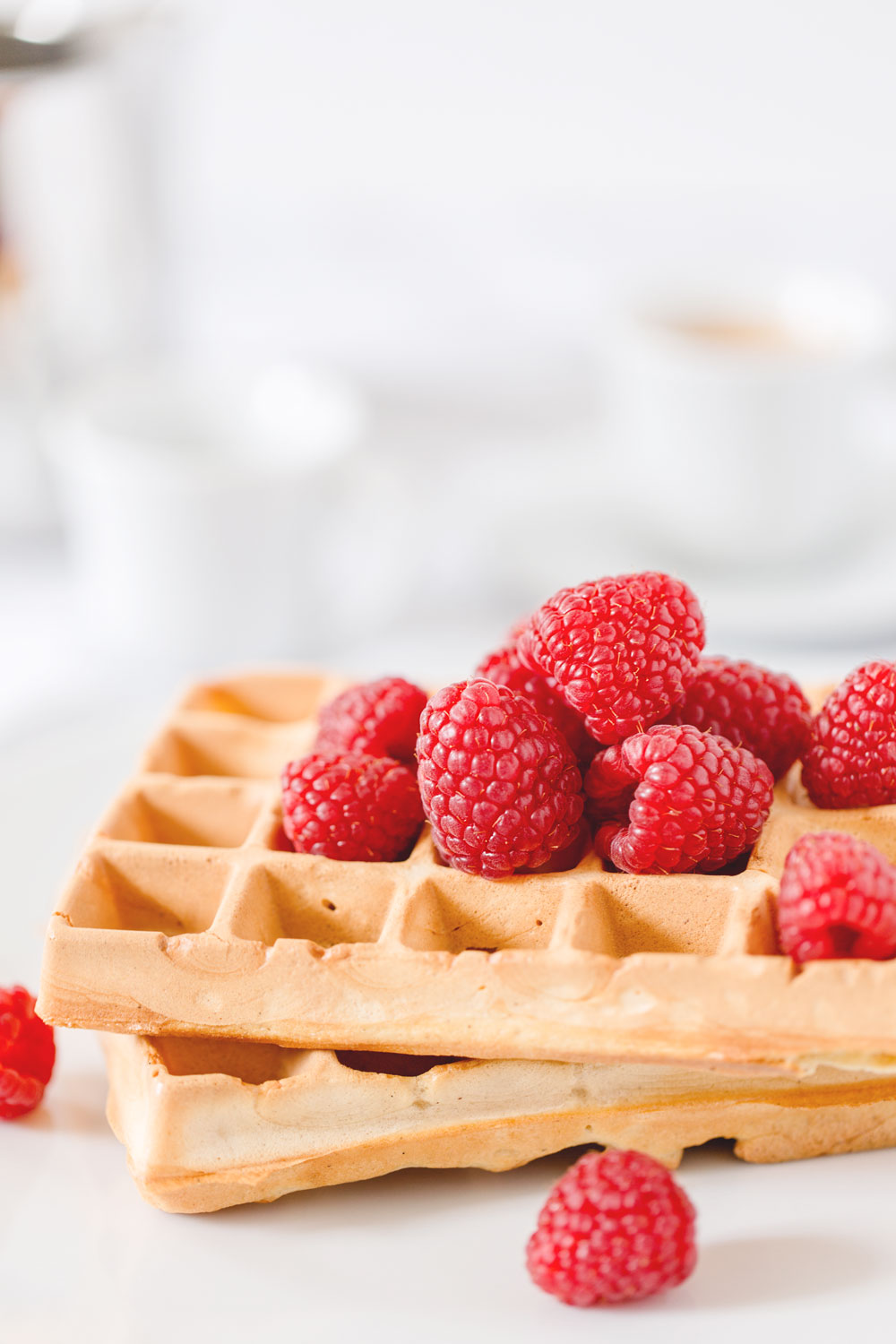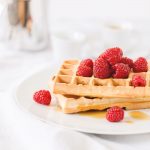 Homemade yogurt waffles
Ingredients
1

egg

(organic)

200

ml

milk

(organic)

120

g

yogurt

(organic)

1

tbsp

maple syrup

(organic) + more for serving

100

g

all-purpose flour

(organic)

1

tbsp

baking powder

1

pinch

salt

coconut oil

for greasing

fresh raspberries

for serving
Instructions
Preheat your waffle maker and lightly grease it with coconut oil.

In a bowl, whisk together egg, milk, yogurt and maple syrup.

Add flour, baking powder, and salt and mix until well combined.

Fill a bit of the batter in your preheated waffle maker and bake it for 3 to 5 minutes, until golden brown. Repeat with the rest of the batter.

Serve with maple syrup and fresh raspberries, or as desired.
Recipe Notes
Freeze leftover waffles in zip log bags. Simply pop them on the toaster to defrost them.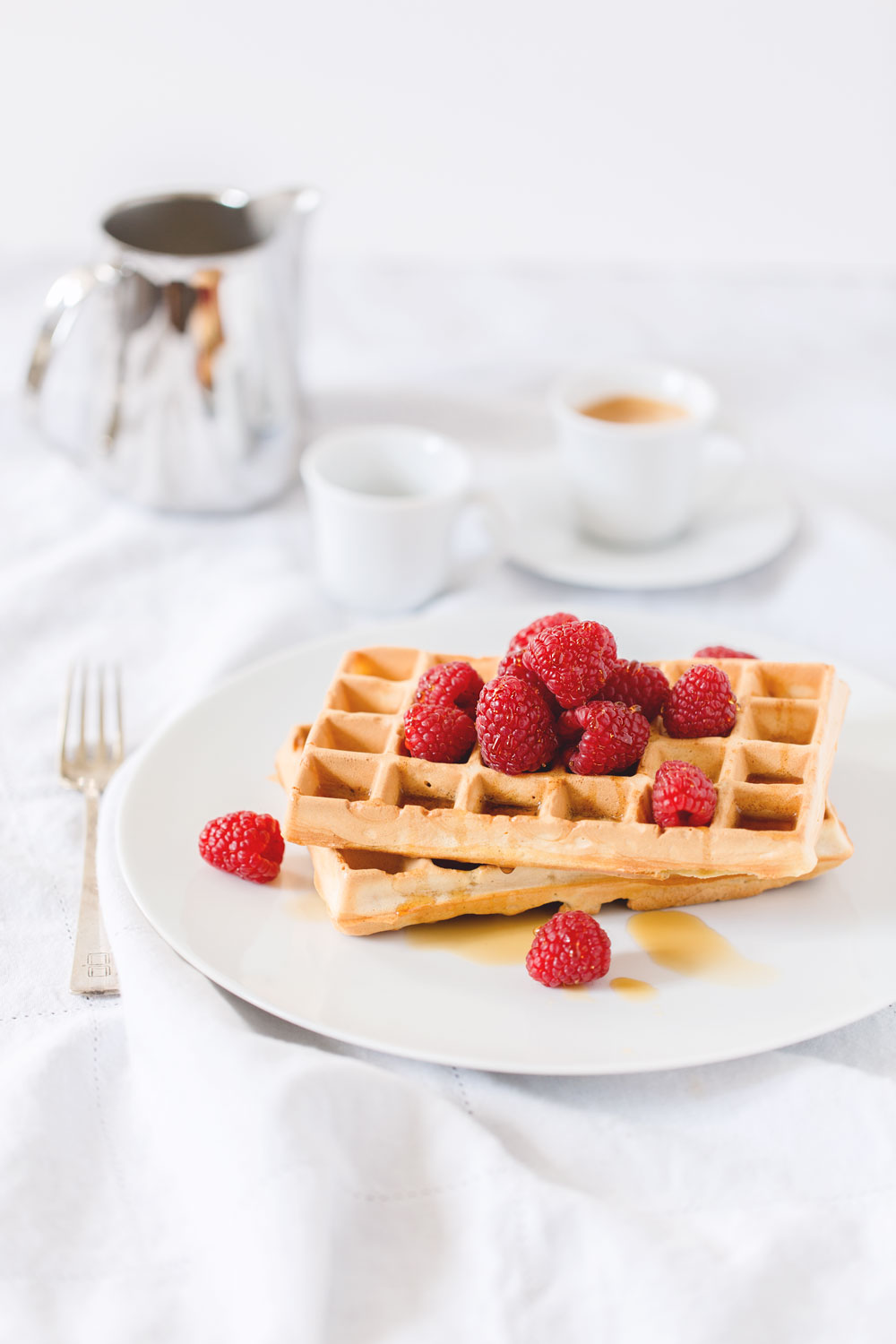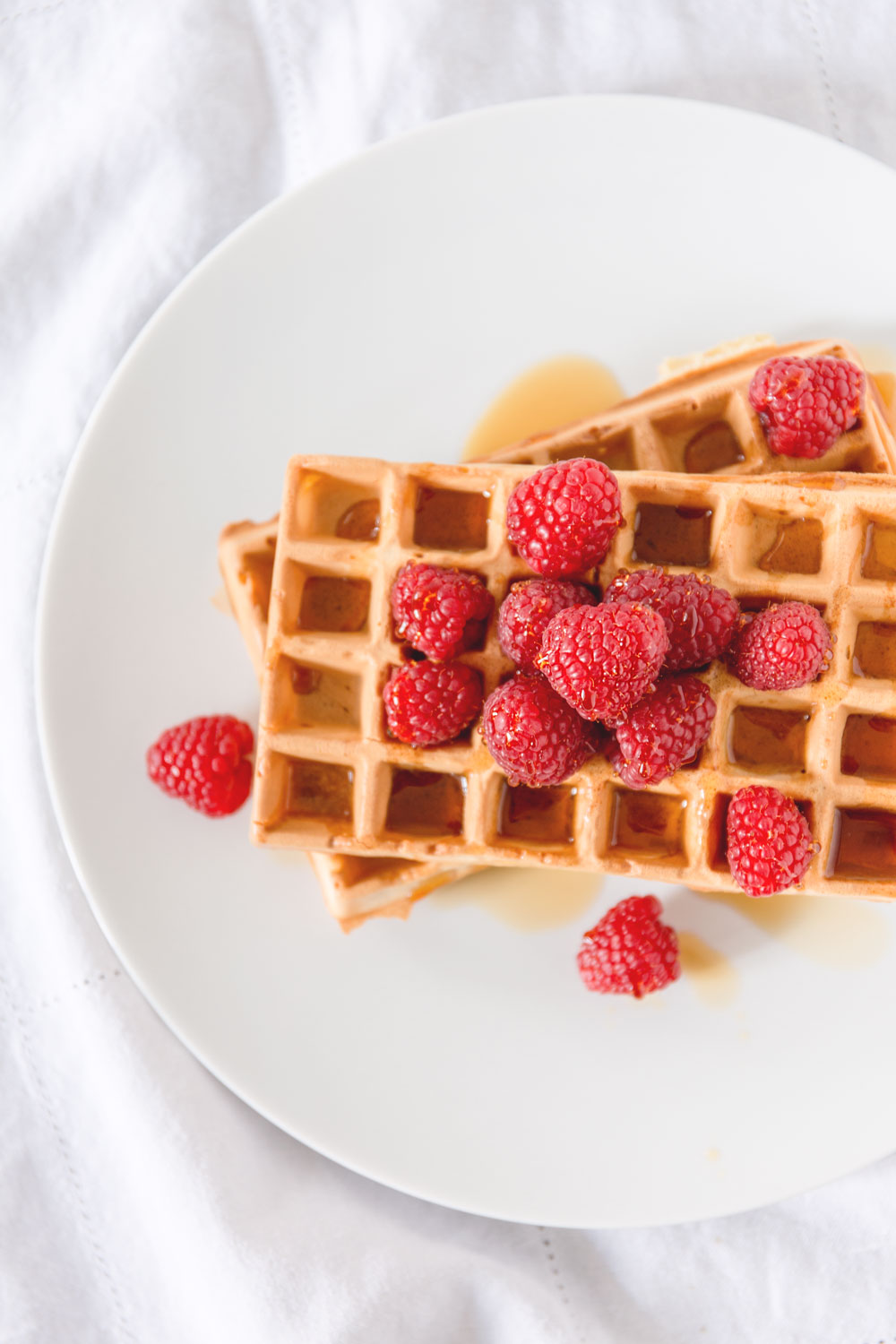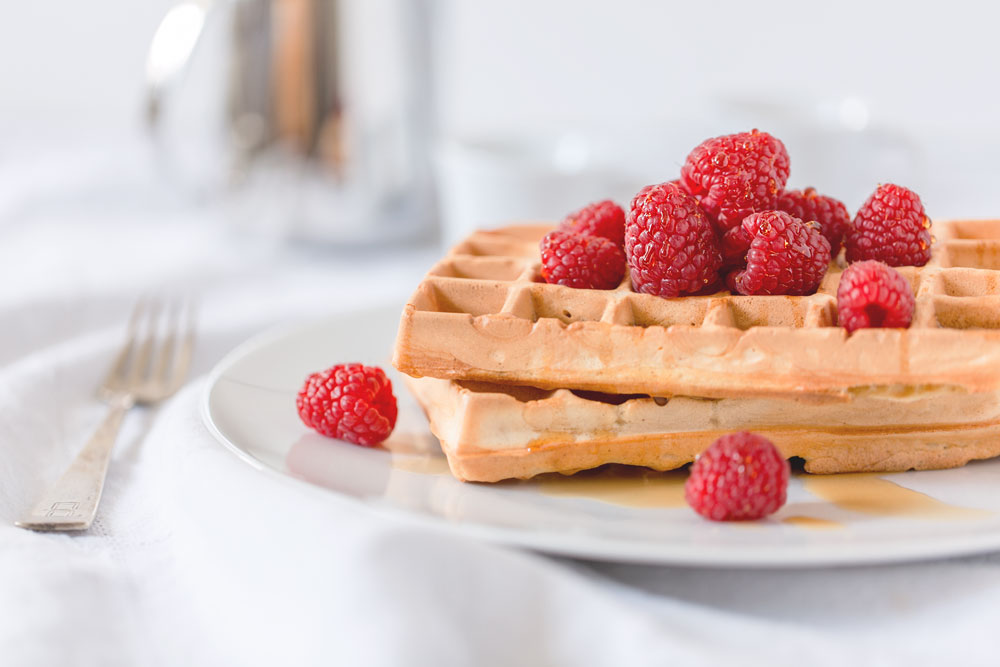 I have a sweet tooth in the morning. If I could, I would eat waffles, pancakes or just cakes in the morning every day of the week. But I try to retain myself during the week so that I can indulge on the weekends and have glorious waffles!
Xo Vicki