Last week I had the pleasure to cook Japanese food under the direction of Mochi's chef de cuisine Eddi Dimant at the Siemens Cooking Club. This culinary closeup was organized by Falstaff's cooking school under the theme "Japanese Tapas". We were introduced to the Japanese tradition of Izakaya and gained lots of practical tips from the Mochi co-founder.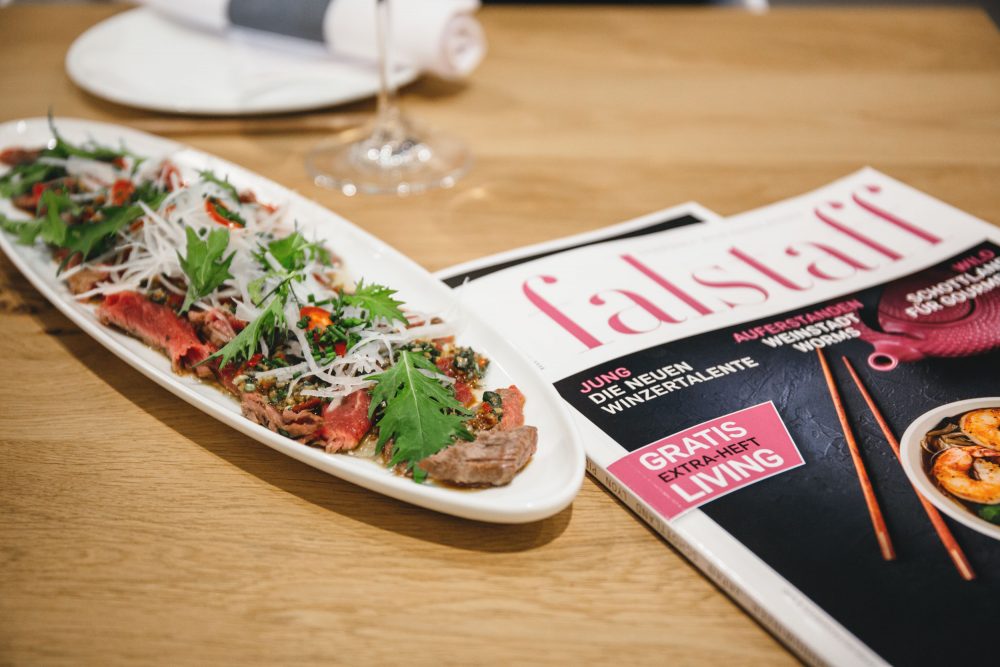 A few years ago, Japanese food in Austria was synonymous to hot teriyaki dishes and sushi. Eddi Dimant and his business partner Tobi Müller can be considered Vienna's trendsetter for Japanese food and have definitely mixed things up on the culinary scene. They now count three restaurants their own (Mochi, OMK, Mochi Ramen), all three serving Japanese fusion food. The concept is simple: serving small plates drenched in umami in a cozy atmosphere.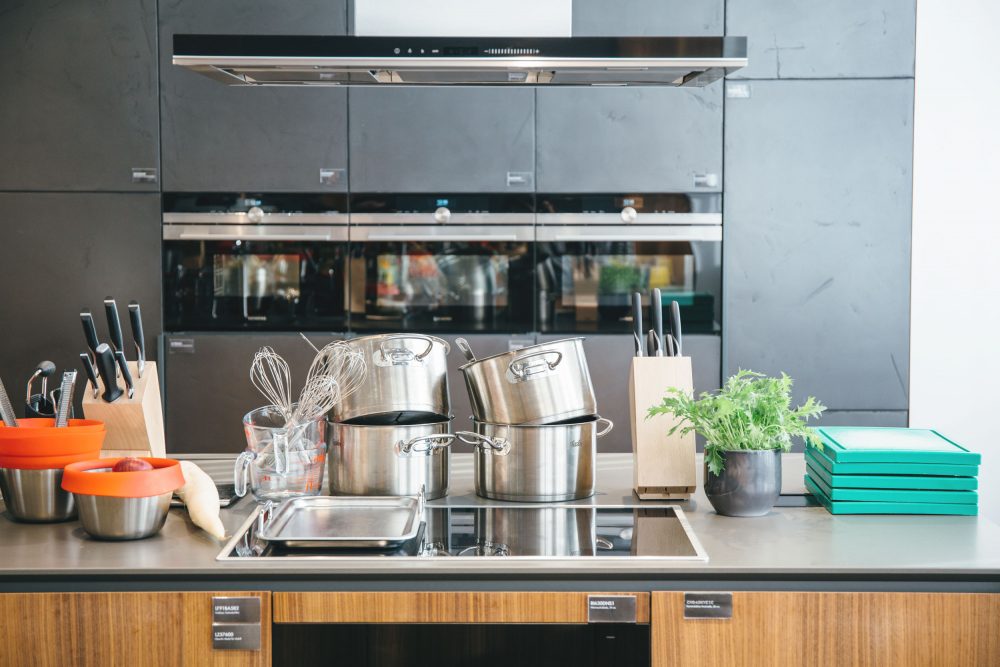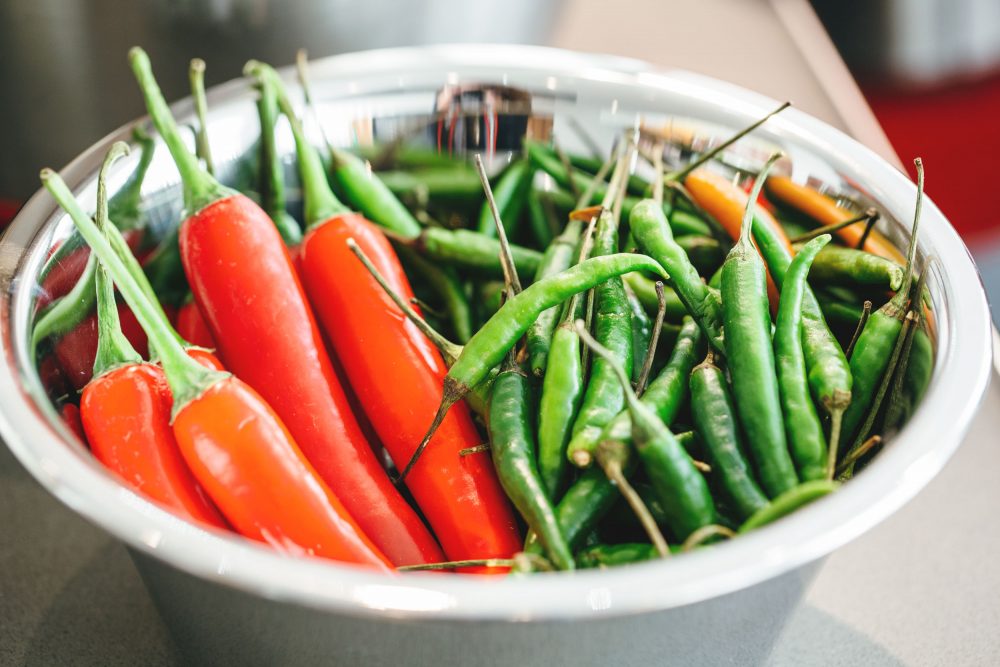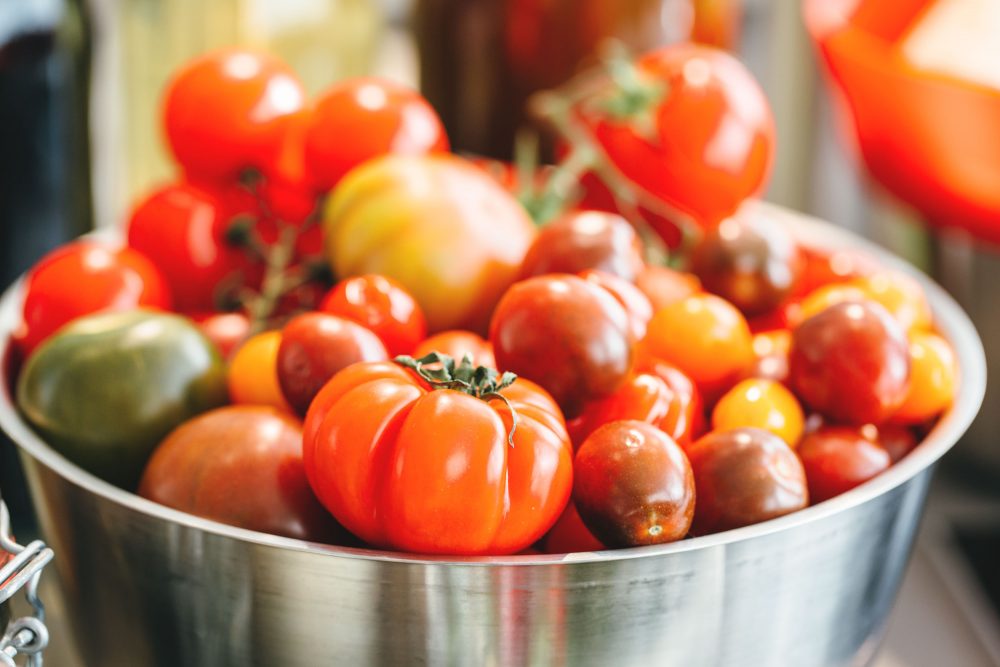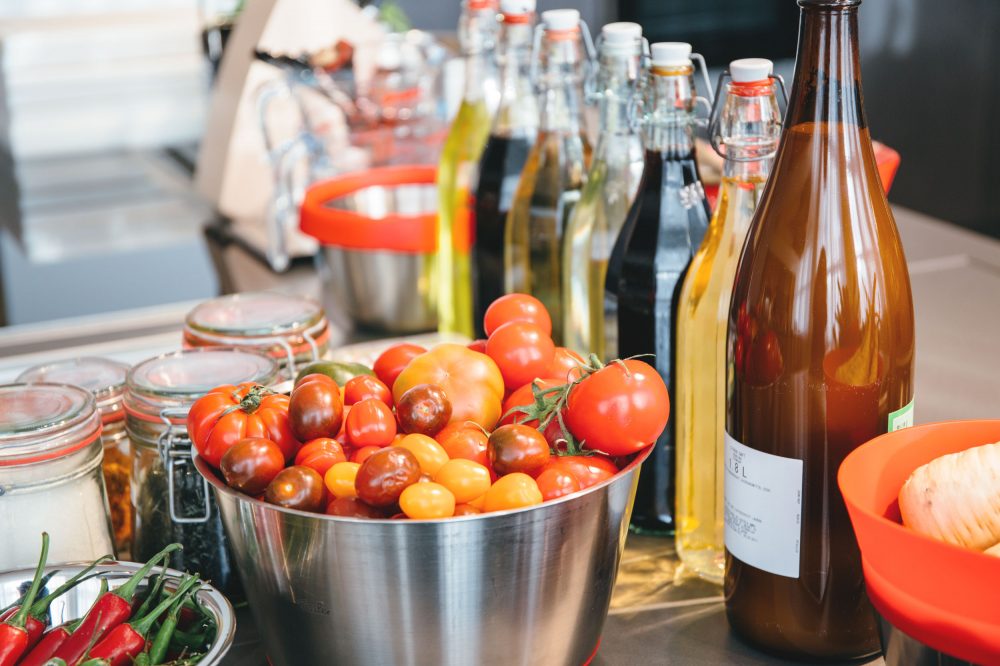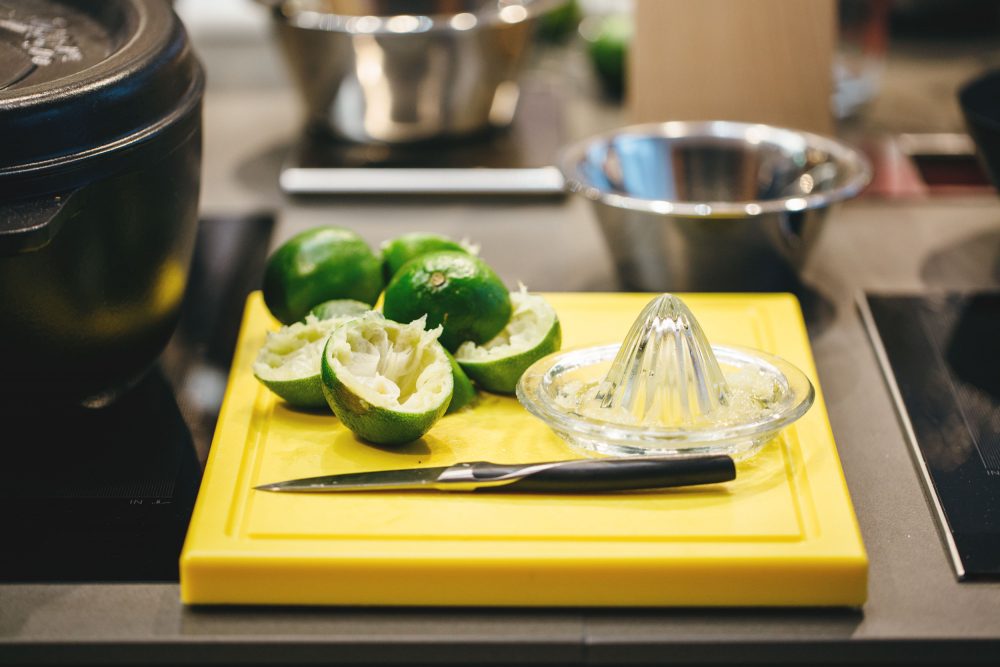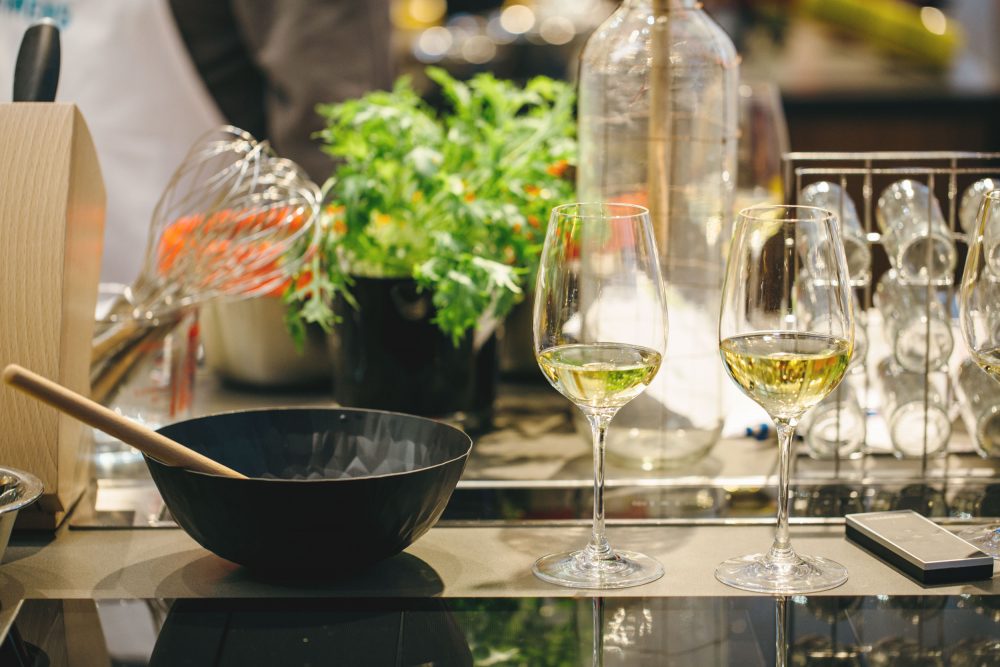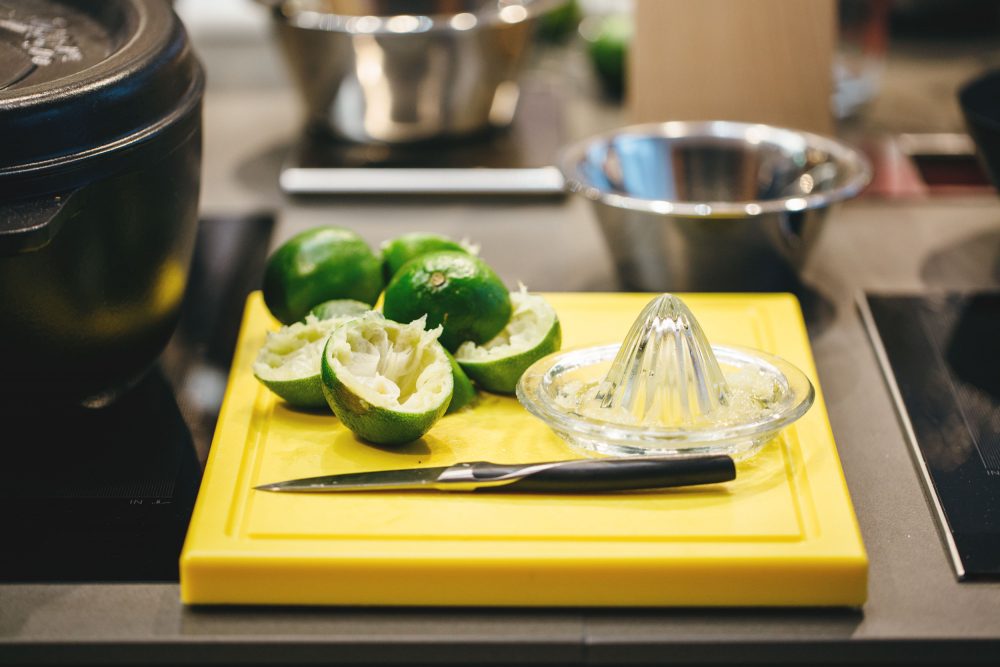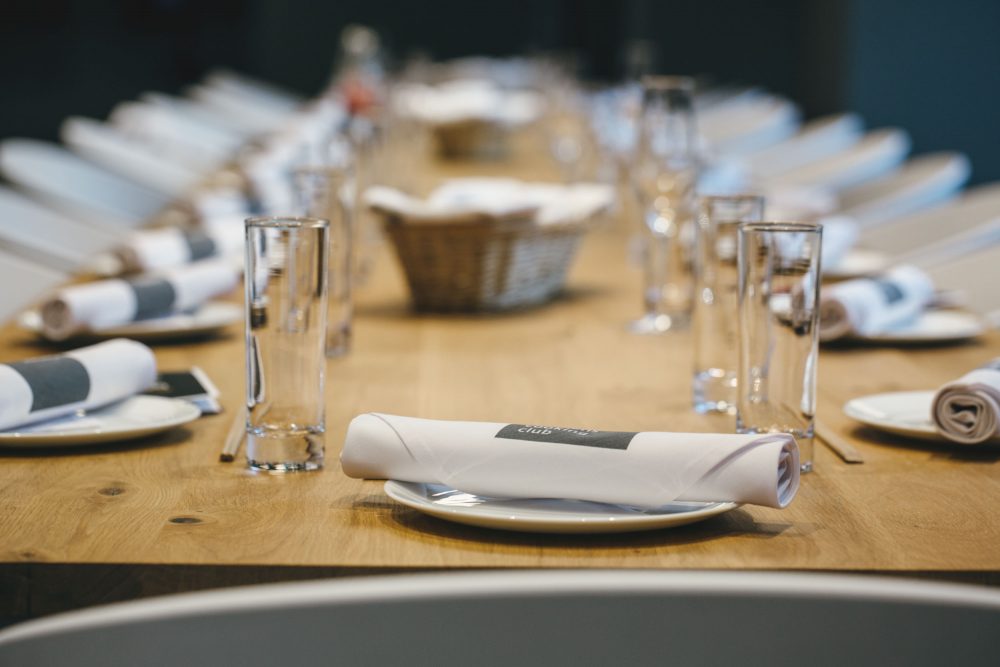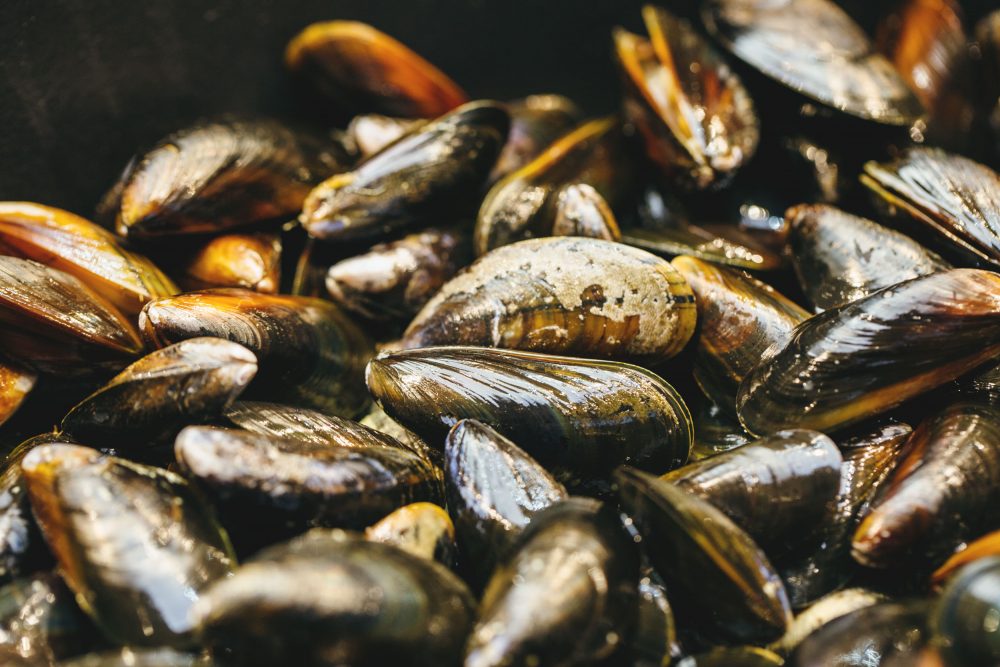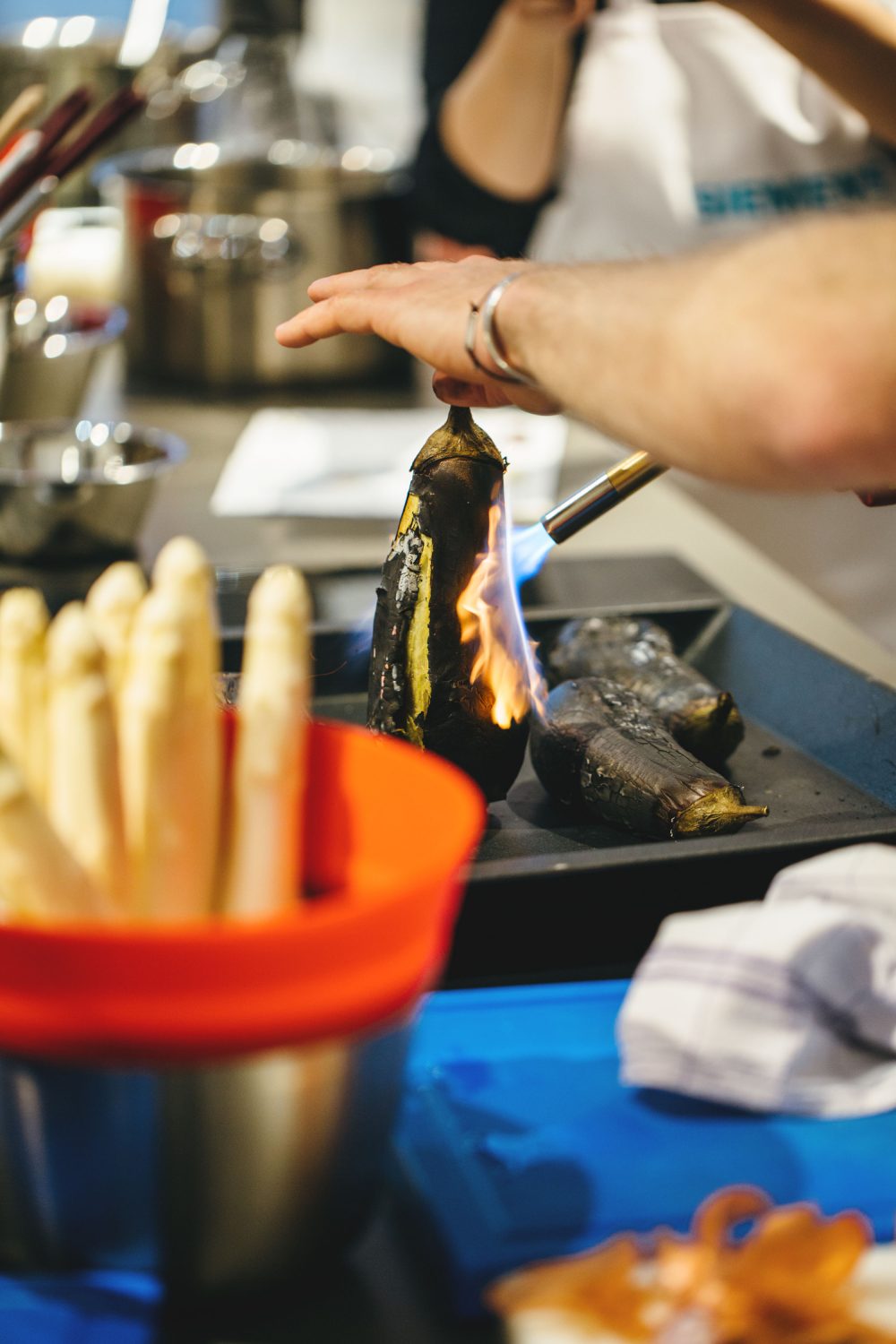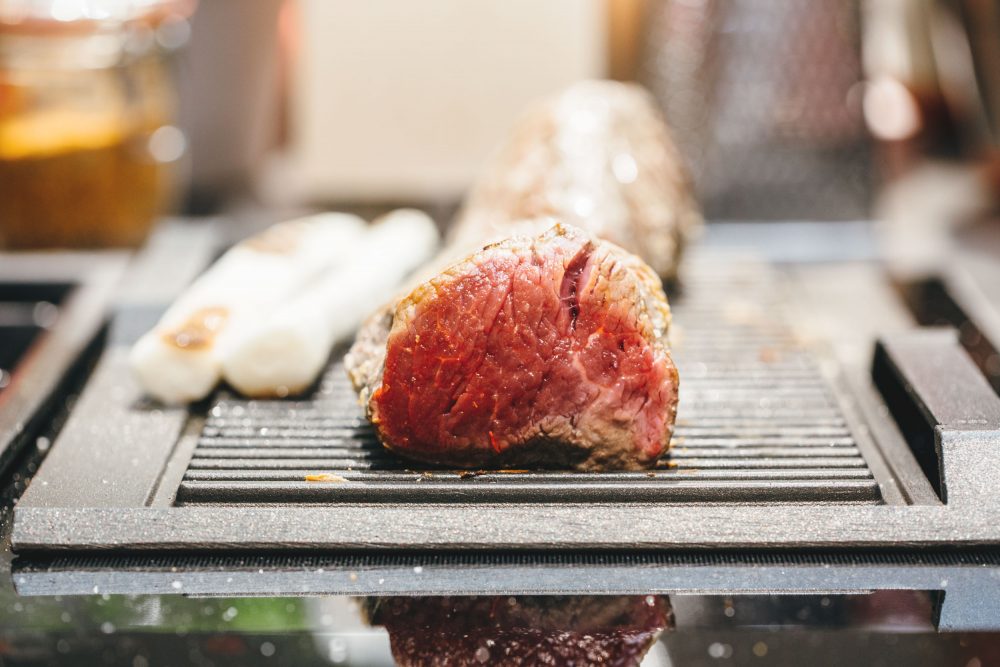 Before we delved into this culinary endeavor, Eddi guided us through the concept of Izakaya. An Izakaya in Japan is similar to a pub, serving tapas-style dishes on small plates that are meant to be shared among guests.
On the menu for the evening were sashimi of the gilthead, mussels in a Dobin stock, seabass & sour dashi and Gyu Tataki with a lime-chili salsa.
My favorite part of the evening was sitting down to devour our delicious creations. It is very hard to decide, but the Gyu Tataki may have been my favorite dish of the evening. Think Japanese-inspired beef carpaccio, marinated with fragrant Asian flavors.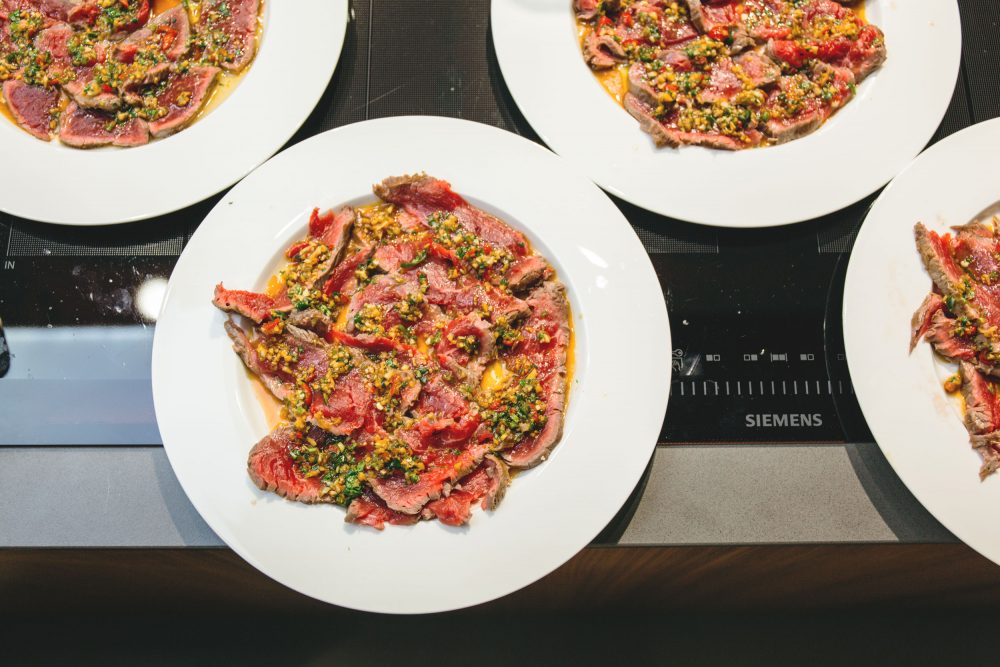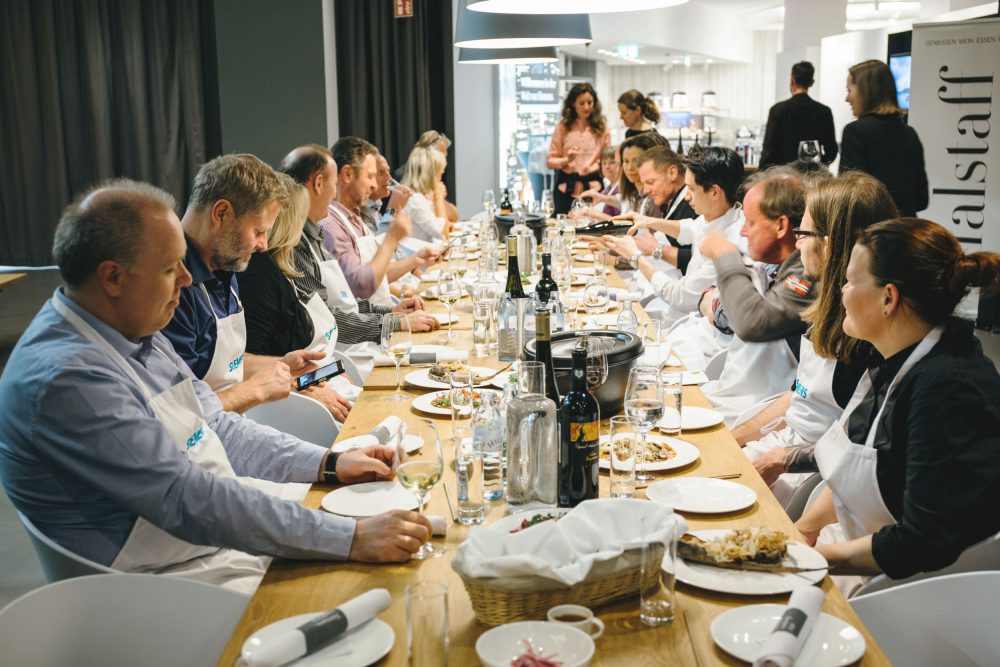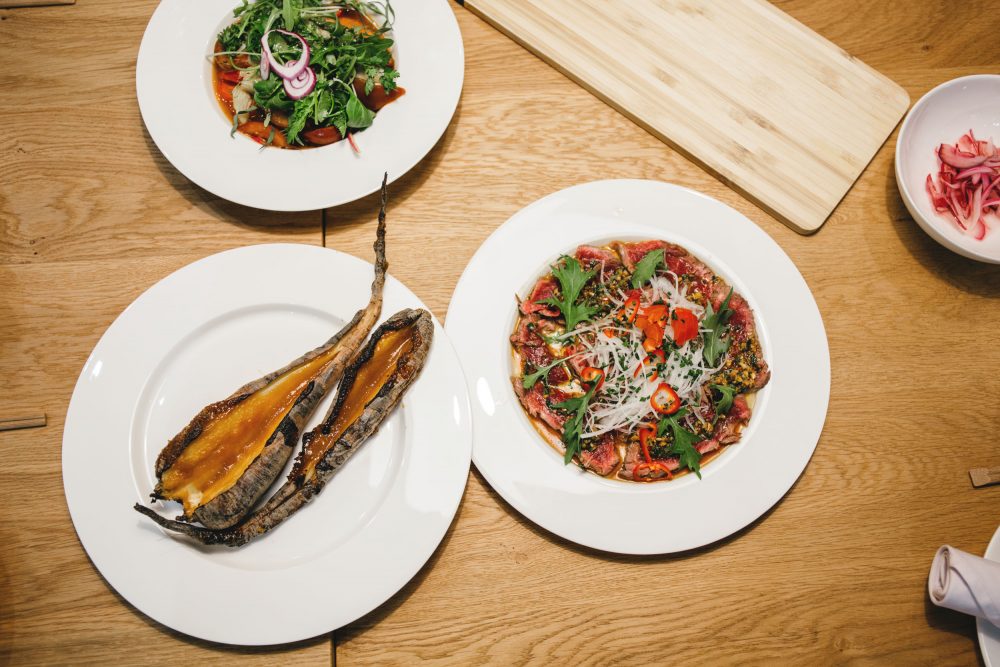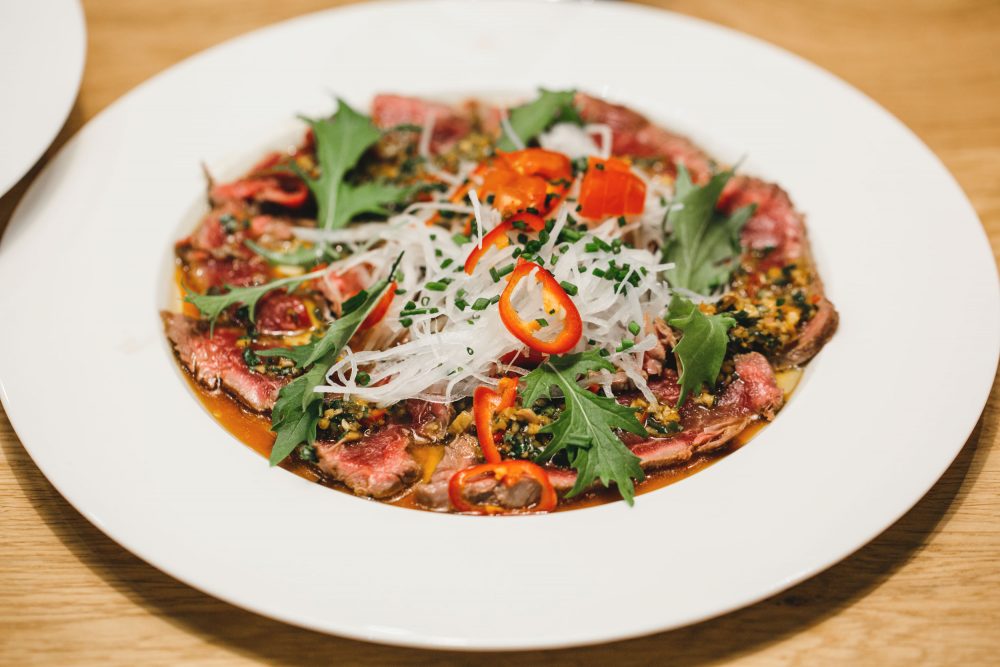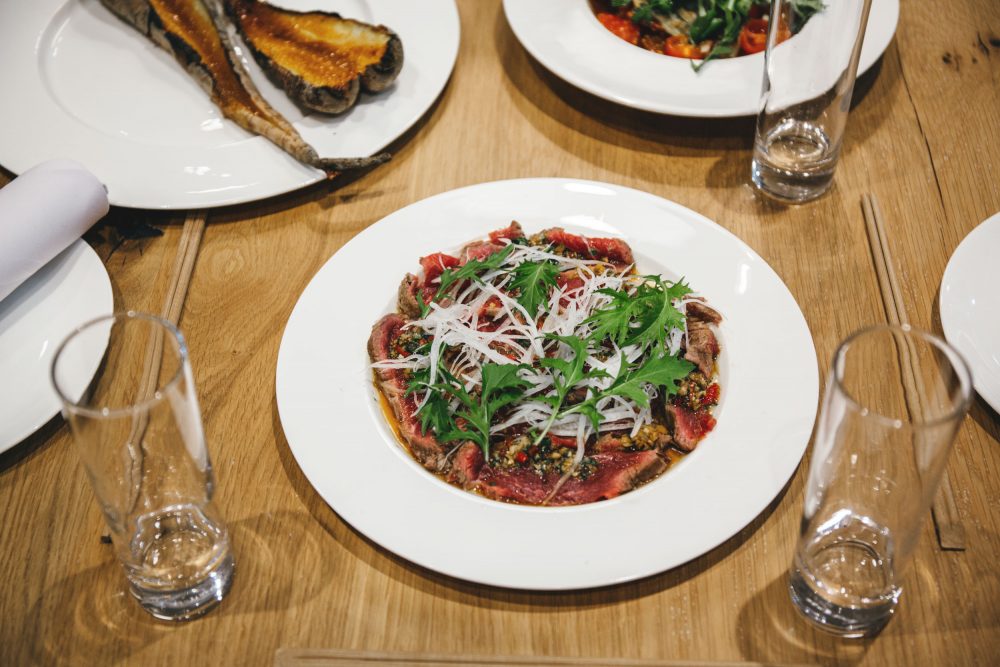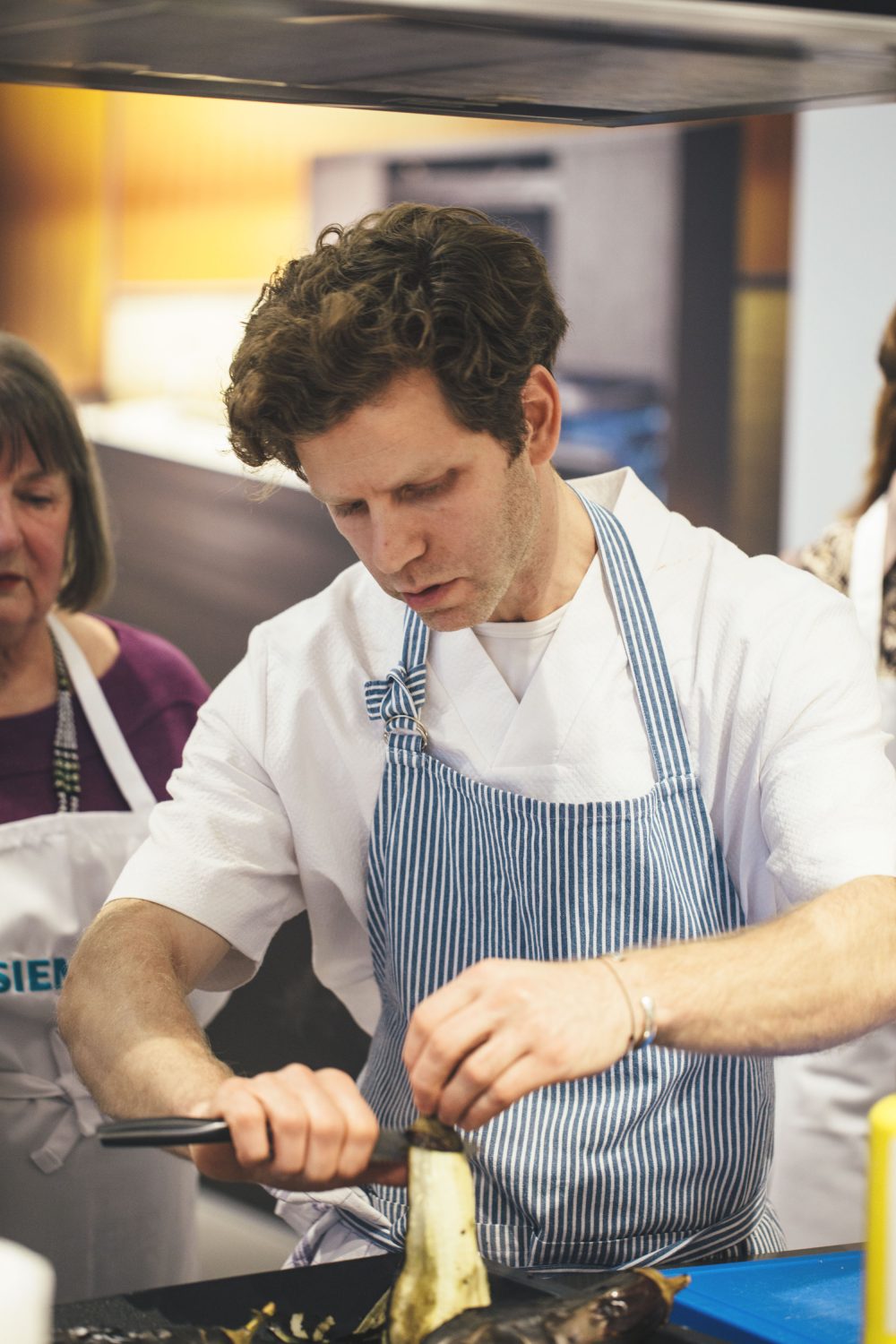 A culinary closeup with Mochi's chef de cuisine, Eddi Dimant
Edi's passion for Japanese food
He attributes his fascination for Japanese cuisine to his first job. When he was just 16 years old, he worked in a sushi restaurant for the first time and this was the seed to his affinity of the Japanese cuisine. He has been fascinated by the precision with which the Japanese approach ingredients. Each ingredient is meticulously selected and perfectly coordinated with the others. Although he is most fascinated about the Japanese cuisine, he likes to take the best elements from different international cuisines to create Japanese fusion dishes.
The secret of the success of his restaurants
Serving dishes that he loves to eat himself. At Mochi, they offer small Japanese dishes, that are meant to be shared and the atmosphere in the restaurant is very cozy, homelike.
Cooking tip of the evening
How do you get a nice crisp skin on your fish? Use fish with its scales and pan-sear it! Focus on the skin side and do not sear it on both sides, cook the fish with the skin side down. This will give you a perfectly crisp fish skin. There is no need to use a coating of flour.
Thank you, Falstaff for the enjoyable and tasty evening! This fascinating culinary closeup left me with insights into the concept of Izakaya, lots of practical tips from the pro and inspirations for feature recipes. The Falstaff cooking school combines fun and indulgence. It was great to see people with different levels of knowledge and experience, all sharing a passion for food, coming together for a joint cooking challenge and to expand their cooking skills.
Stay tuned for a new culinary closeup next week and I can reveal this much, we won't go very far on the culinary world map ;) If you follow Comepass , you may already know where our next culinary journey has taken us!
Xo Vicki