The concept of the restaurant Shiki is as unique as its owner, Joji Hattori, who is not only a restaurant owner but also an internationally renowned conductor and violinist.
For my culinary closeup with Comepass, the maestro himself, took some time out from his busy schedule to give me a private tour of his restaurant and talked to me about the Austrian influence in his kitchen, the Japanese tradition of using charcoal and discussed the parallels of being a restaurant owner and conductor.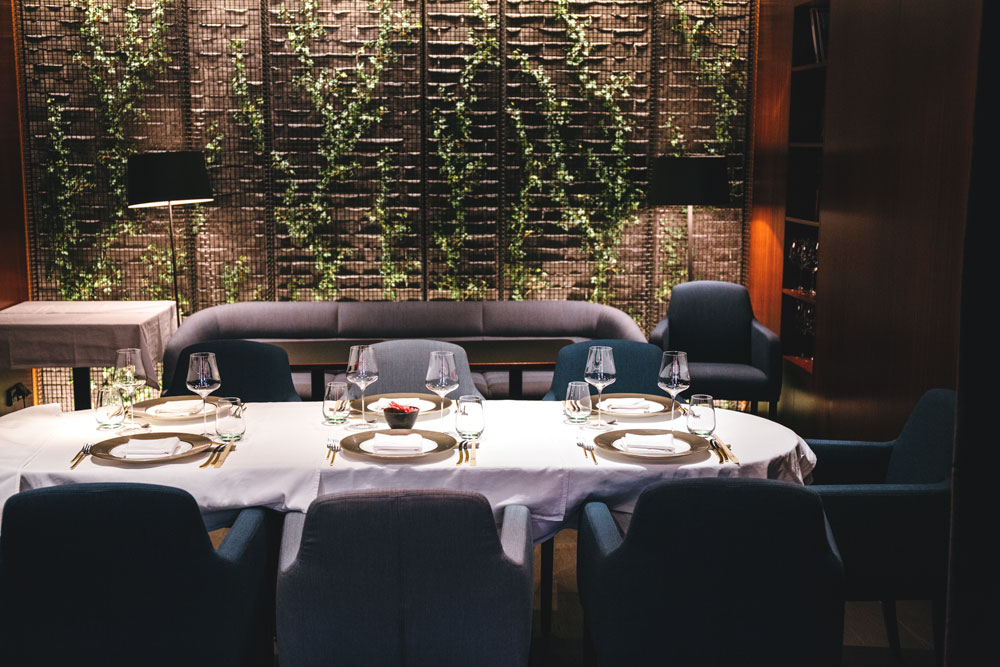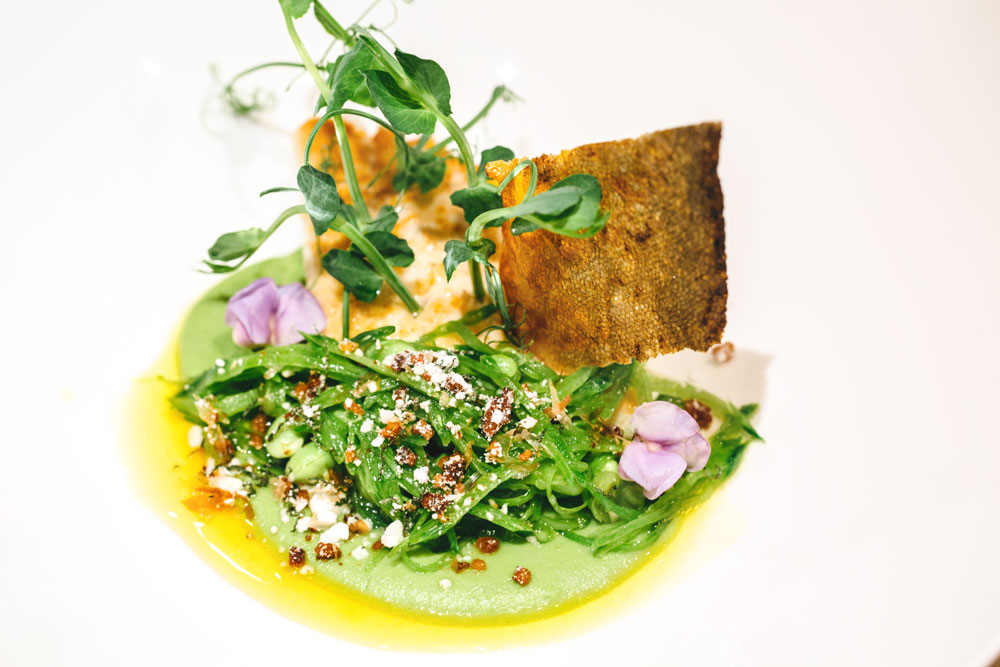 Shiki stands for authentic Japanese cuisine, interpreted in a fine and innovative way with European accents. I was able to take a very exclusive peek into the kitchen and even cooked with chef de cuisine and kitchen director, Alois Traint.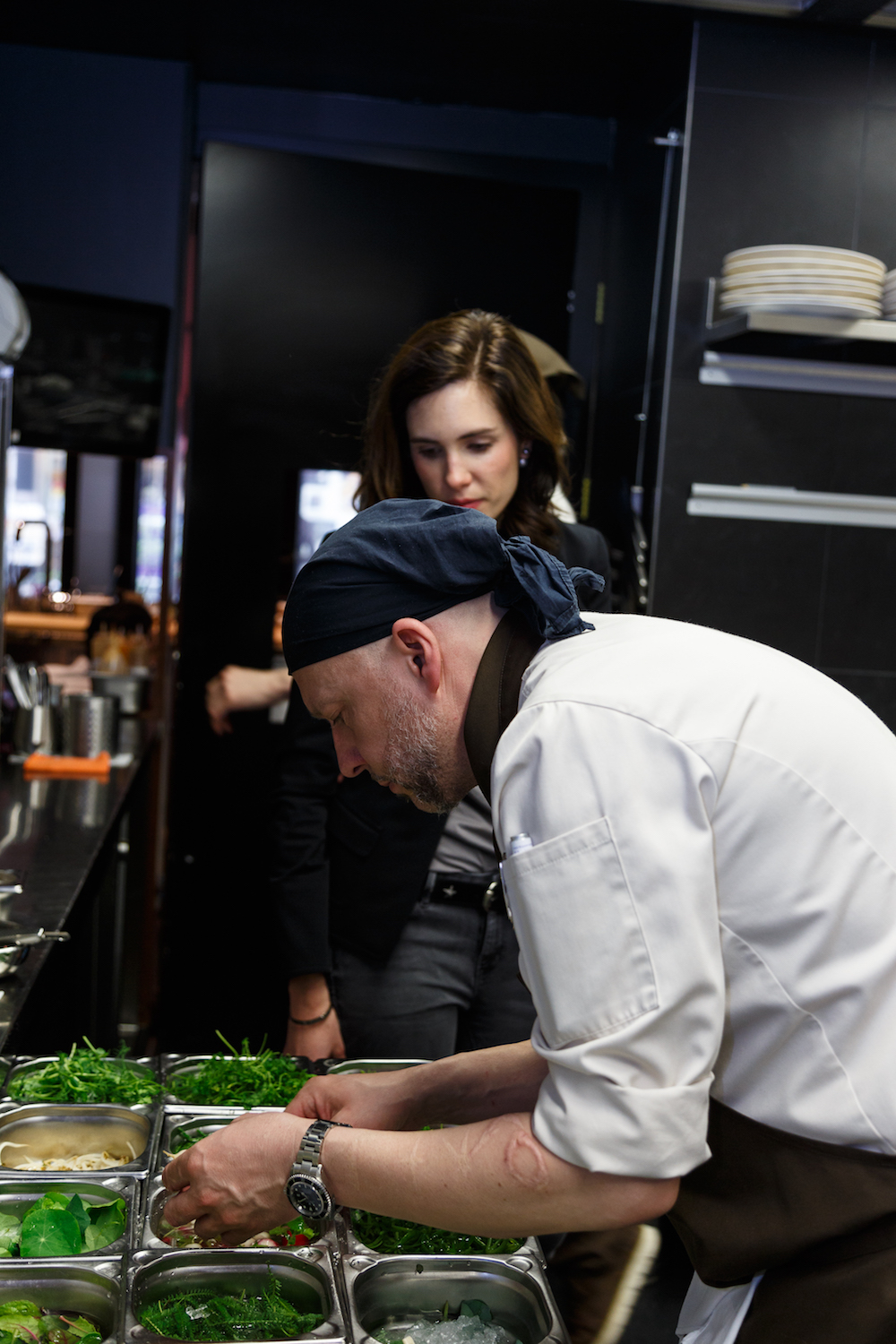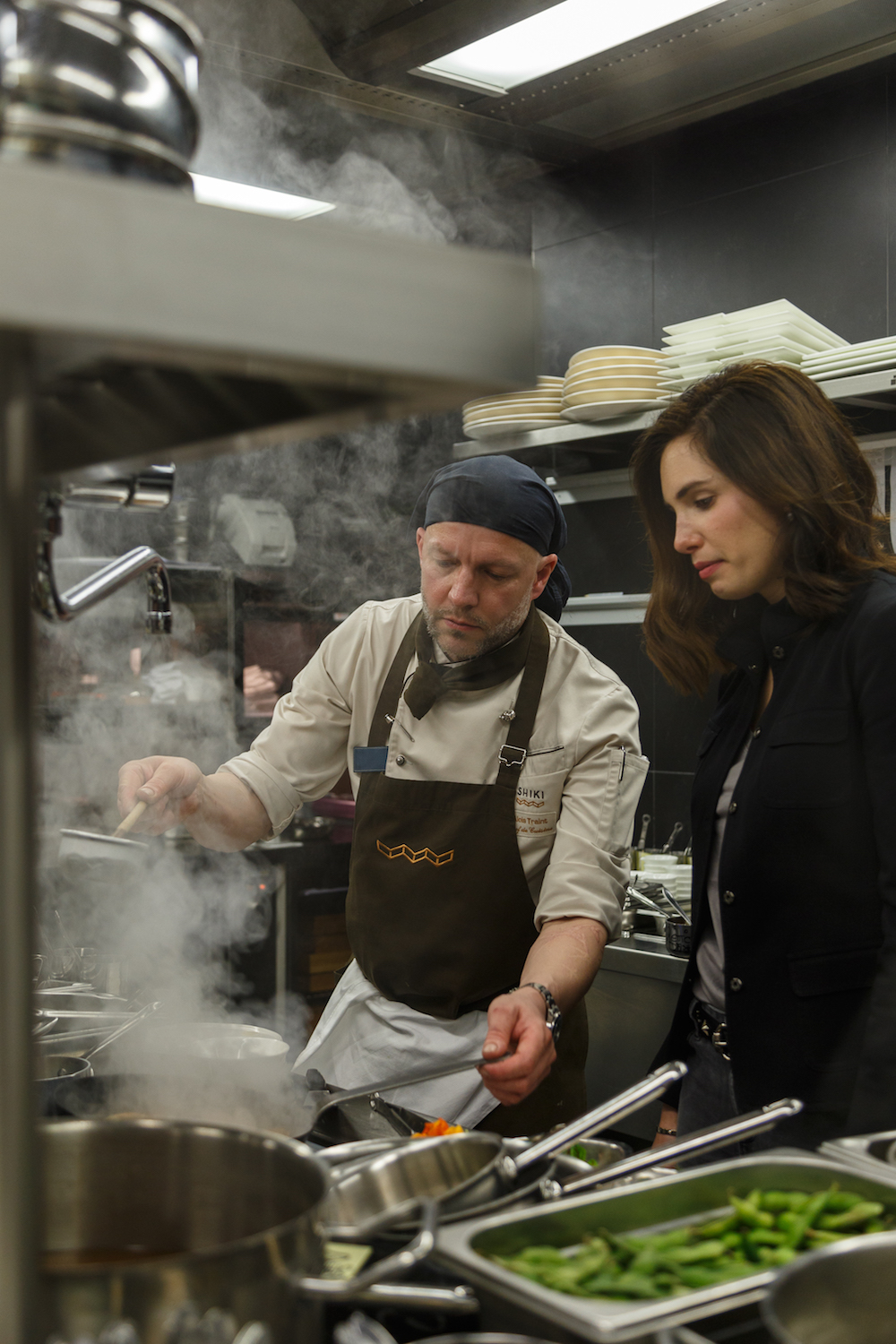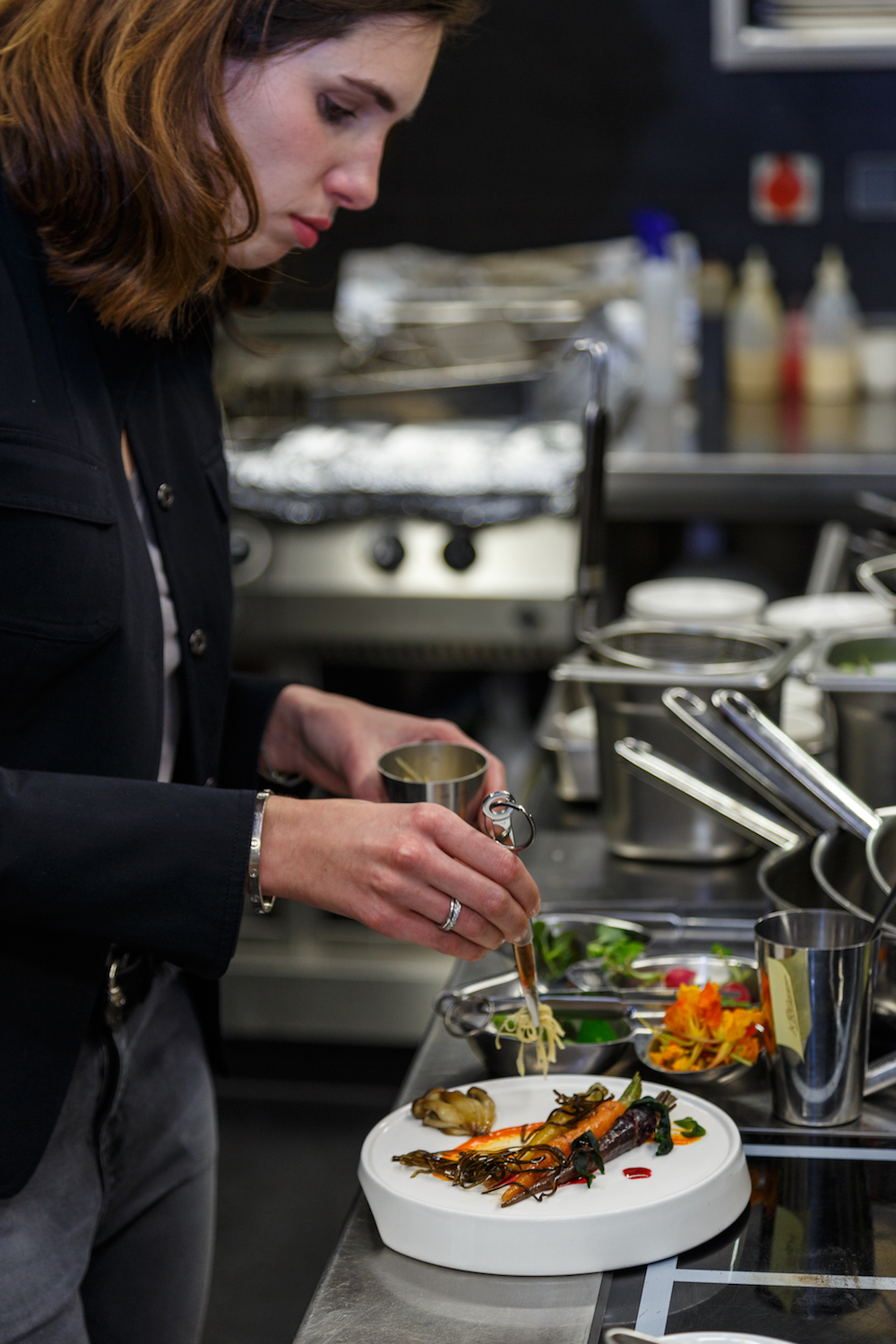 © Robert Lösch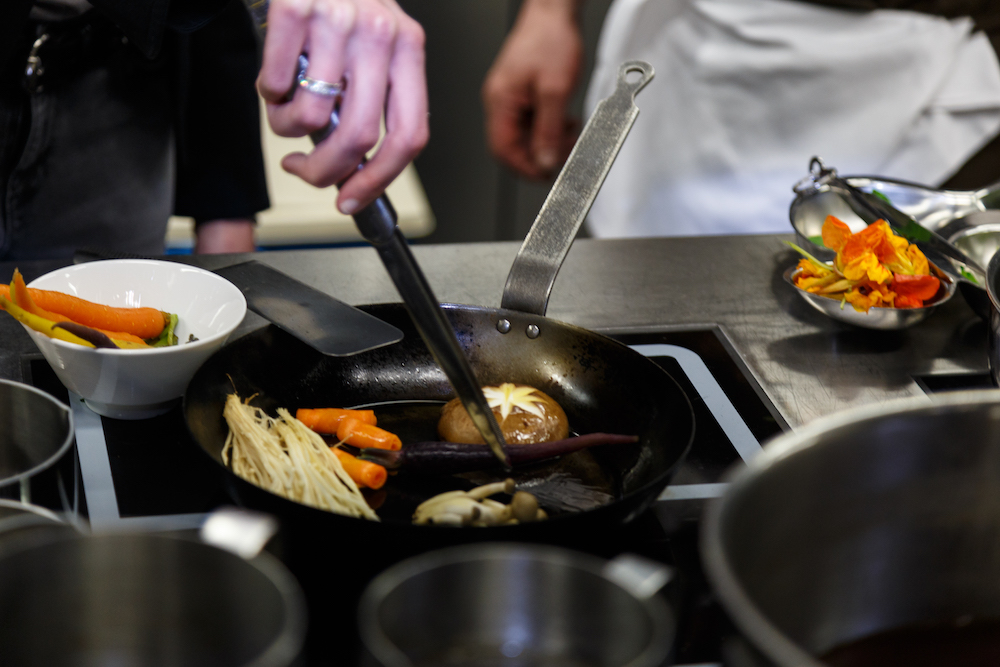 © Robert Lösch
The new Spring menu of the restaurant is full of seasonal (for example the asparagus dishes on the Vegan Fine Dining Menu) and exotic discoveries.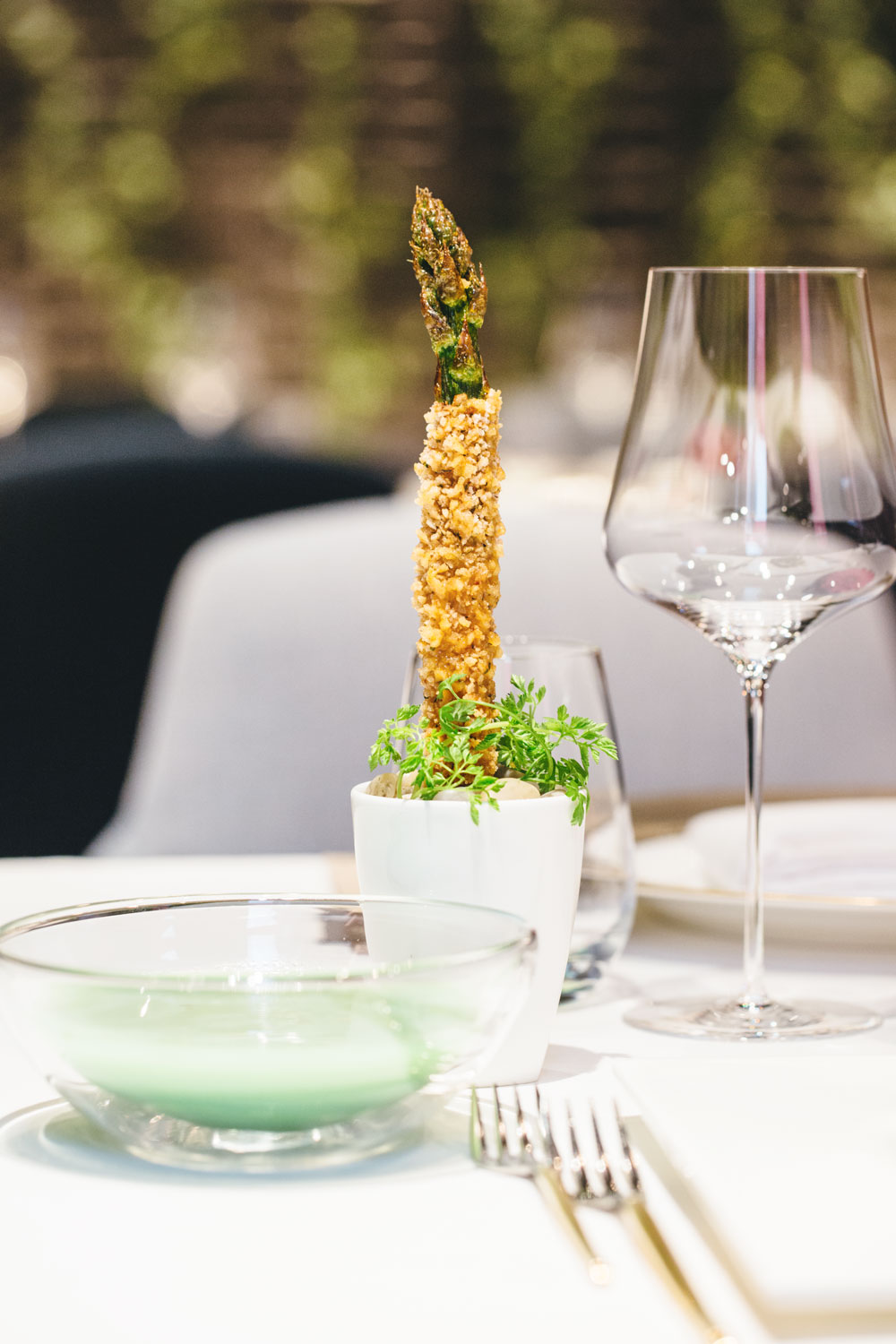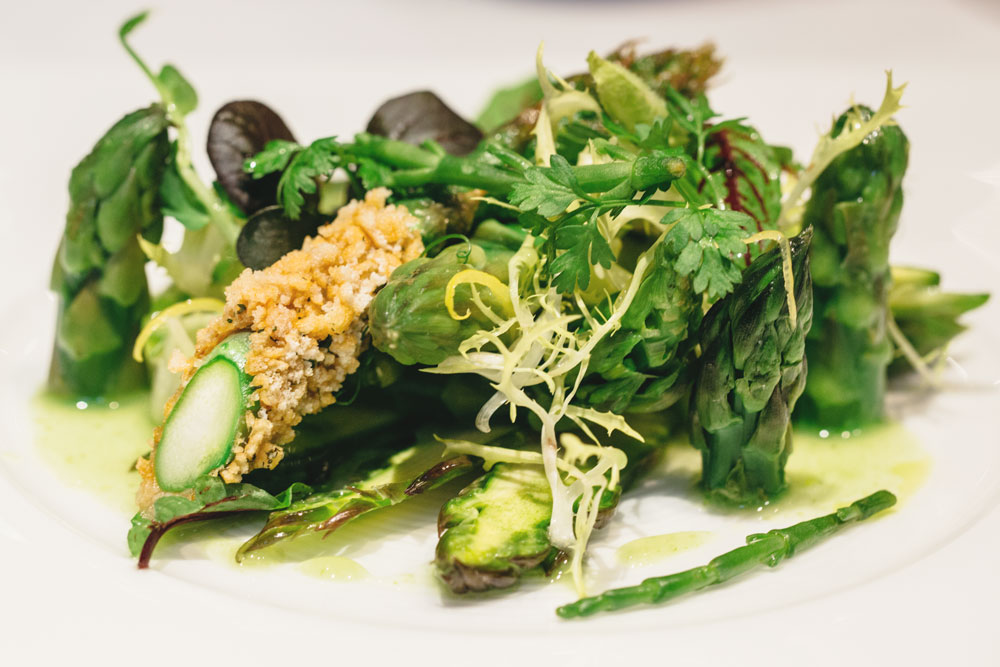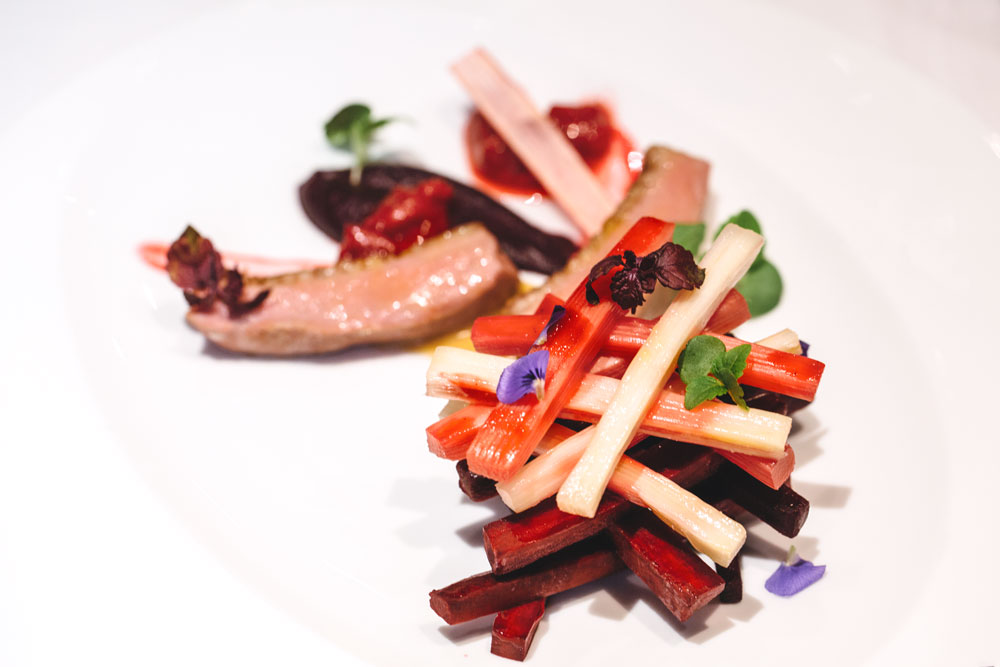 The dessert, "coconut variations", alone is a culinary adventure, consisting of 7 different components, showcasing numerous methods of preparation for coconut. The harmonious flavor of the coconut is perfected with the sensory interaction of textures, aromas, and temperatures. Alois has exclusively shared with me the recipe for the coconut ice cream, one of the delicious components from the dessert "coconut variations" of the new Spring menu.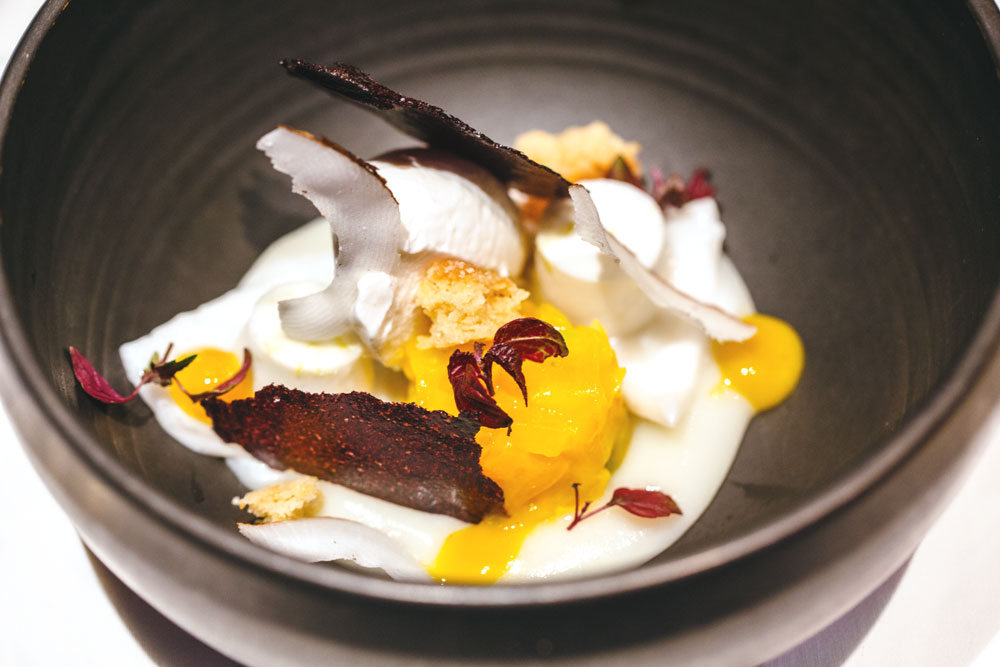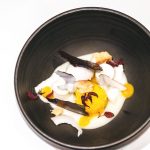 Coconut Ice Cream
Ingredients
250

g

coconut milk

25

g

desiccated coconut

60

g

sugar

0,50

g

salt

0,25

g

guarzoon (molecular thickener)

0,25

g

locust bean
Instructions
Roast the desiccated coconut at 140°C for 30 minutes, until golden brown.

Bring the coconut milk with the roasted shredded coconut, sugar and salt to boil and leave it covered for an hour.

Stir in the remaining ingredients and place the mixture to the bowl of an ice cream maker. Use it according to the manufacturer's instructions and churn until the ice cream has the desired consistency. Transfer it to a container and freeze until ready to consume.
Joji Hattori even took some time for me to answer a few questions in his "office", as he calls the chef's table, featuring a large window overseeing the busy kitchen.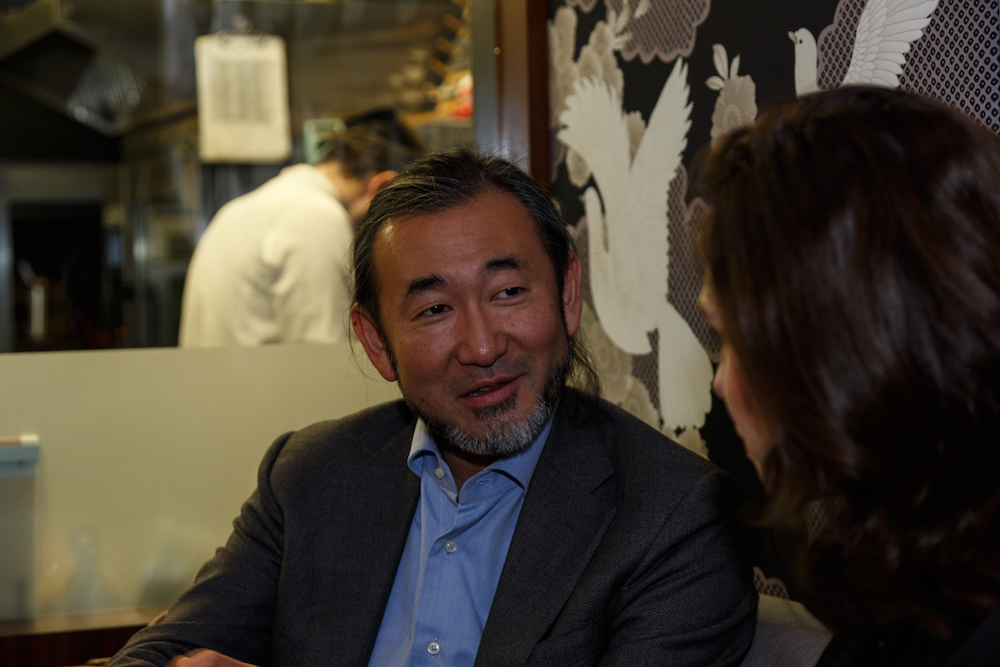 © Robert Lösch
The best of both worlds
Shiki is a Japanese fine dining restaurant, therefore the Austrian influence is limited, but noticeable in the use of regional and seasonal ingredients. The freshwater fish for the char sashimi, for example, comes from Austria, while the preparation of it remains Japanese.
Joji Hattori also likes to break down the general misconception about Japanese cuisine, that the food, with the exception of cooked rice, is always served raw. "While the technique of braising originates from the West, a Japanese does appreciate braised cheeks of a beef just as much as a European would. Braising simply does not have a tradition in Japan since traditionally everything is very thinly sliced", describes Joji Hattori.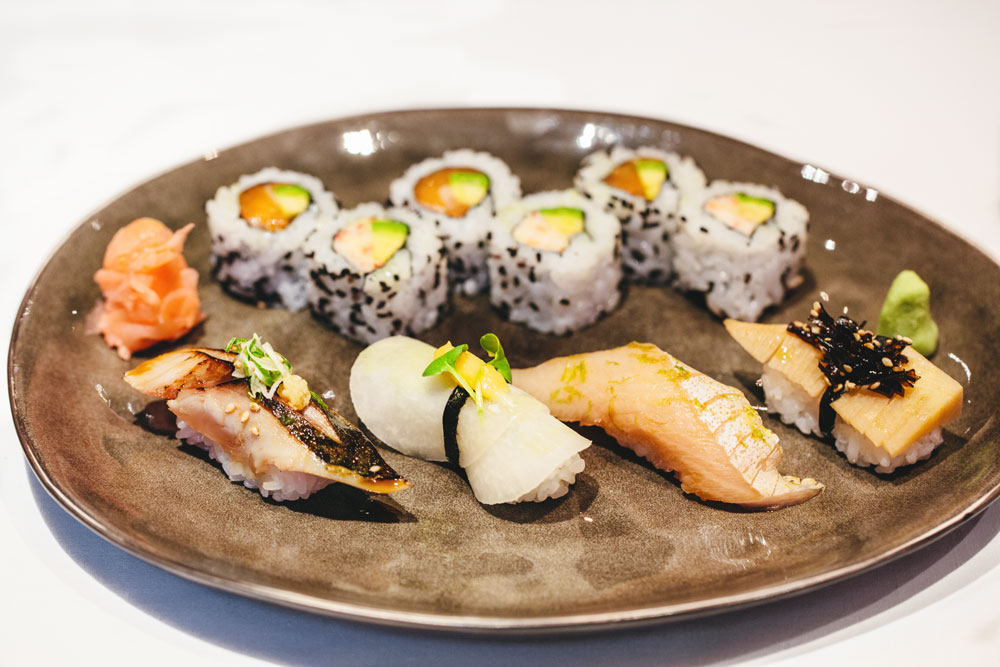 Binchotan and the Japanese art of cooking
In contrast to braising, cooking with charcoal has a long tradition in Japan. Unfortunately, the Japanese tradition of using charcoal in the kitchen is restricted in Austria due to regulatory requirements of the authorities. The requirements are questionable, however, considering that pure binchotan charcoal from Japan produces virtually no flames and no smoke. These characteristics are unique to the white Japanese charcoal, making it the world's first indoor charcoal.
The benefits of binchotan also go beyond grilling, in Japan it has been used for cooking rice for hundreds of years. Adding a piece of binchotan during the cooking process absorbs impurities in the water and gives the rice a particularly delicate and mild flavor.
A host with many professions
Being a host seems to be his vocation. Whether he is conducting a concert or receives guests at his restaurant, both roles allow Joji Hattori to ultimately be a host. He describes that both of his professions entail exciting facets but finds it hard to compare them or pick a favorite. He enjoys the artistic freedom in his restaurant and likes that the success depends even more on the public. In the music, the skills and capabilities of an artist are determined by several opinion leaders. Aside from the audience, managers and the director determine what pleases the public. "The success of a fine dining restaurant is ultimately determined by the guest. In this case, all the responsibilities lie with me, which is completely different than conducting an opera. As a conductor, I am responsible for a number of musicians, but I am not their employer, simply their artistic director. As an employer, I must take decisions of different nature and significance. Admittedly, I enjoy in my role as managing director even more artistic freedom. As a restaurant owner, I am not only responsible for a single concert but for the entire composition. While many artists compete for a few posts in art, in the food service many positions vie for few artists. I consider this an exciting challenge in my daily routine as a host", says Joji Hattori.
He sees parallels between his professions in a more universal sense and feels that both fields require a broad cultural knowledge. The music, however, has a decisive advantage, as it doesn't have to face as many preconceptions. Whereas Mozart is understood everywhere in the world, guests of a restaurant have to be introduced and persuaded of a foreign dish. "The art is to thaw prejudices and to leave a sweet aftertaste that makes you want more." The masterpiece of a restaurant is to translate a dish that is understood by everyone and ideally requests an additional encore.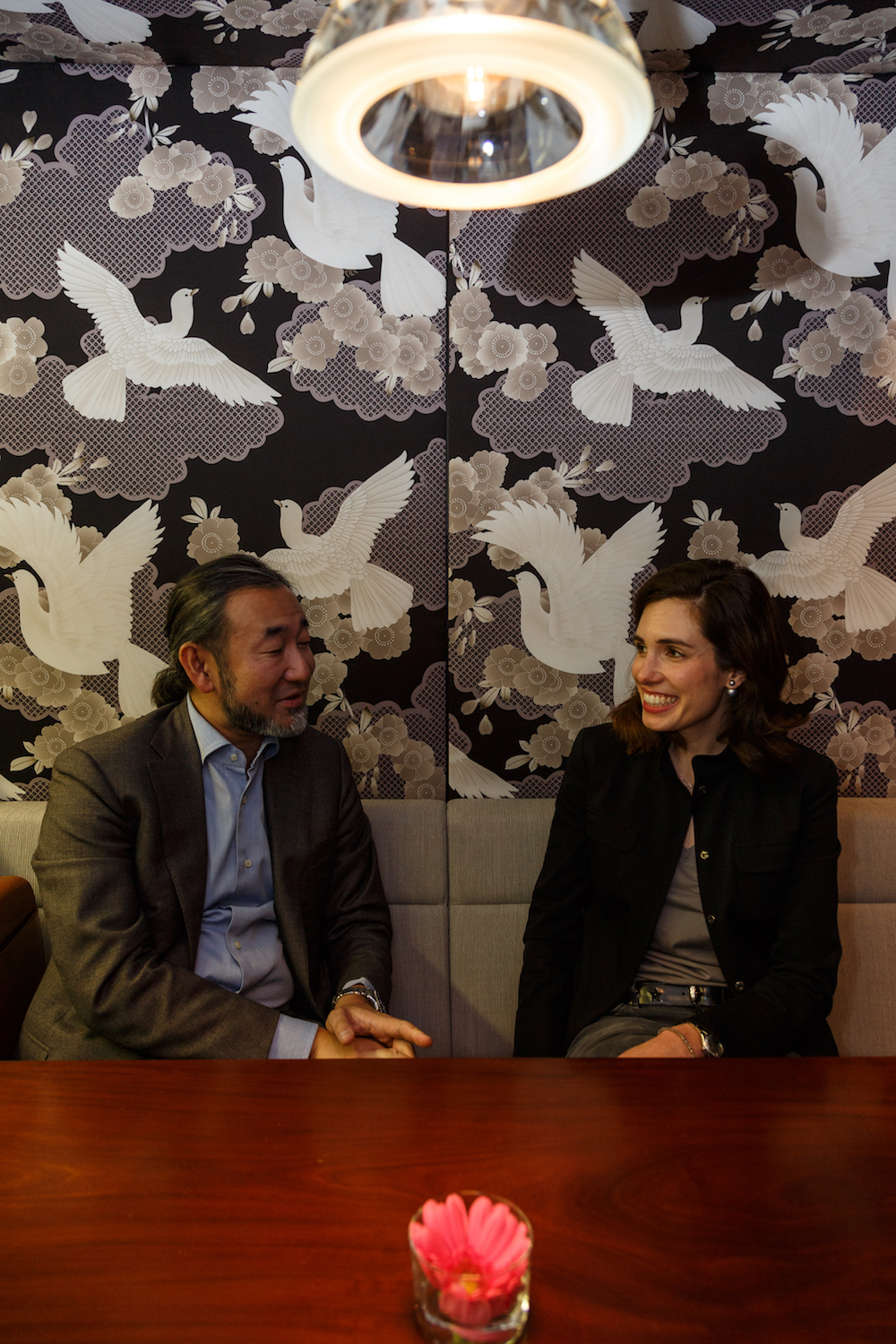 © Robert Lösch
A big thank you goes to Joji Hattori and his amazing team for their hospitality and for allowing me to experience the aesthetics, passion, and dedication that go into creating culinary poetry.
Xo Vicki