It is already the second Advent weekend and that means it is time for another giveaway!
A dream of mine is to write my own cookbook. When Feinstoff contacted this summer with their concept of creating a superfood breakfast cookbook with bloggers, I knew I wanted to be part of it. The cookbook "Dein Frühstück mit Ayurveda & Superfoods" is out now and filled with delicious breakfast and brunch recipes, that are sweet, savory and also vegan.
The recipe that I created for the cookbook are healthy chocolate peanut bars. They are quick and easy to prepare and filled with superfooods like Maca powder, hemp protein, chia seeds, goji berries and warming spices to keep you warm from the inside this winter. They are great for breakfast or as a snack on the go. My healthy power bars are deliciously chocolatey and give you the extra portion of energy needed to conquer the day!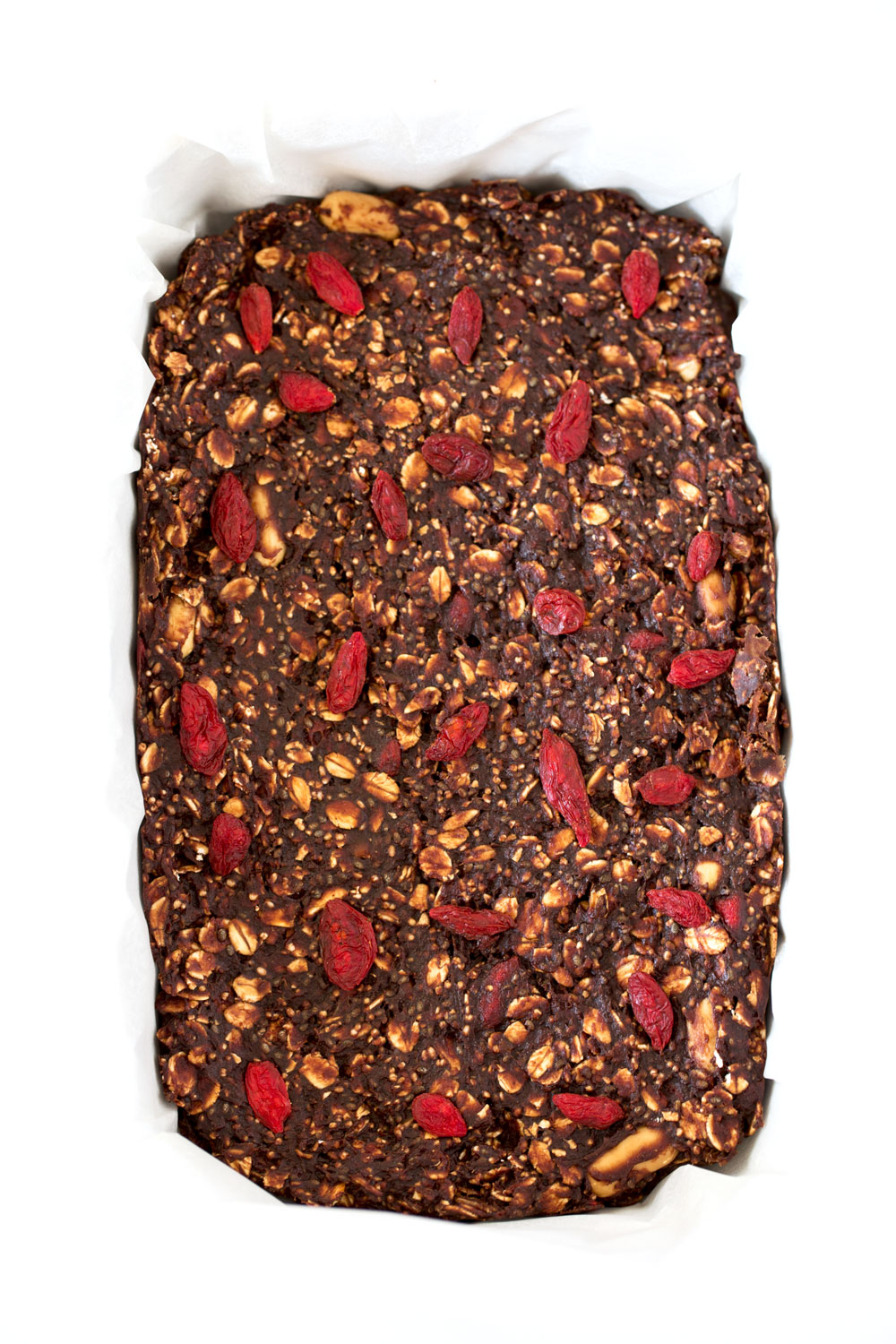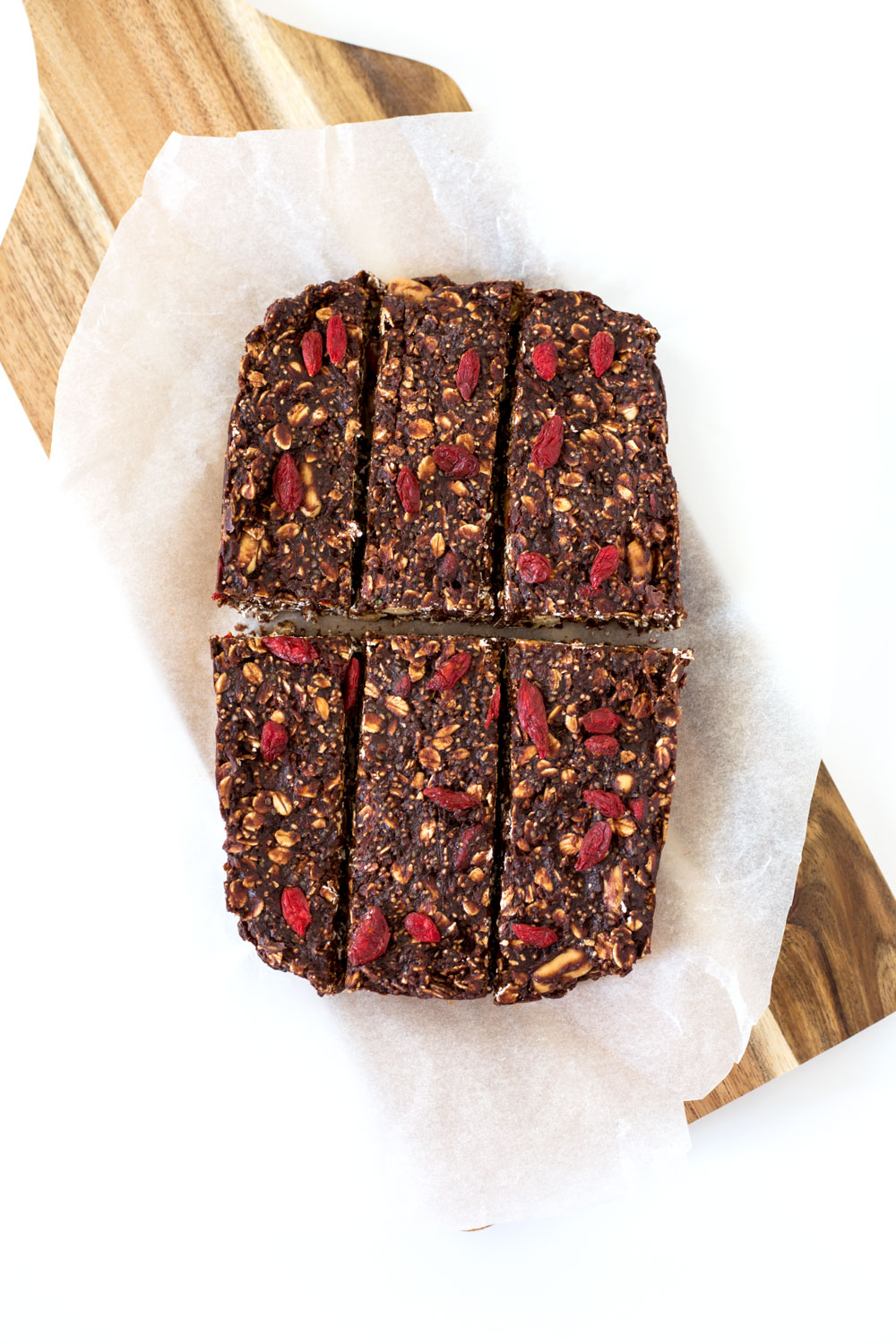 Scroll down to find out how you can win a cookbook.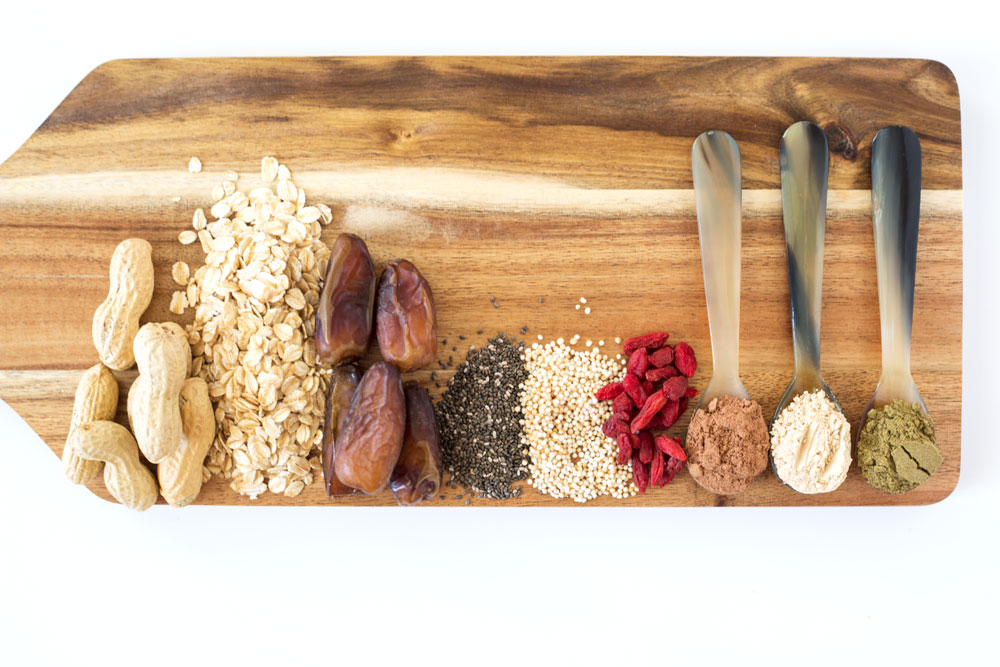 Healthy No-Bake Chocolate Peanut Bars
A sweet and filling snack, filled with superfoods.
Ingredients
100g old-fashioned oats (organic)
100g dates, pitted (organic)
200ml water
1 tsp ground cinnamon
a knife point of ground cloves
a knife point of ground cardamon
a pinch of salt
30g all-natural peanut butter (unsalted) (organic)
30g honey or agave nectar (organic)
2 tbsp chia seeds (organic)
2 tbsp popped amaranth (organic)
1 tbsp Maca powder (organic)
1 tbsp hemp protein (organic)
20g raw cacao (organic)
30g unsalted peanuts (organic)
2 tbsp goji berries (organic)
Instructions
Preheat your oven to 150°C. Line a baking tray with parchment paper.
Scatter the oats on your prepared baking tray and toast them for 15 minutes.
In a small sauce pan, combine pitted dates and water. Cook until the dates are soft and can be broken up into pieces. Add the cinnamon, ground cloves, cardamon, salt, peanut butter and honey and puree until the paste is smooth.
In a large bowl, combine the oats, chia seeds, popped amaranth, maca powder, hemp protein, peanuts and goji berries. Pour the date paste over the oats and stir until evenly coated.
Transfer to a small pan lined with parchment paper so they lift out easily. Chill in the fridge for 30 minutes to harden.
Remove bars from dish and chop into 6 bars. Store in an airtight container in the fridge.



GIVEAWAY
UPDATE: The winners are Annette and Bettina. Congratulations, you will receive an email from me shortly. 
I will be hosting a giveaway every Sunday of Advent, make sure you don't miss any by following my Instagram and Facebook page!
This week I'm giving away 2 "Dein Frühstück mit Ayurveda & Superfoods" cookbooks.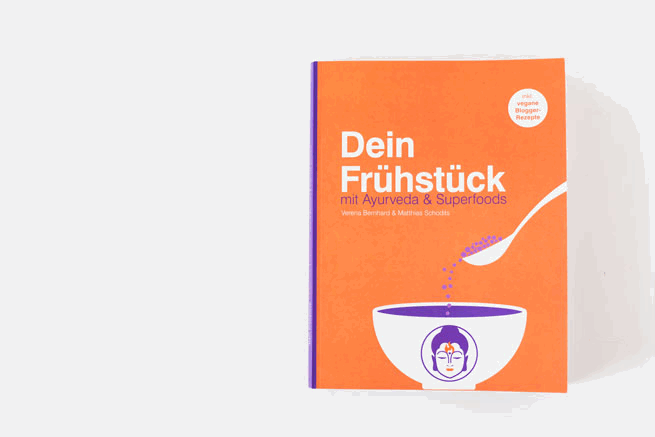 To enter this giveaway:
1. Comment down below and let me know what your favorite breakfast dish is, and
2. Follow me on Instagram or like my Facebook Page.
This giveaway ends on December 20th 2015 at 23:59 GMT.
The winners will be chosen at random and contacted by e-mail. Please make sure to leave a valid e-mail address.
This giveaway is open to Austrian, German and Swiss residents only.
Xo Vicki
Disclaimer: The prize was kindly provided by Feinstoff. All decisions are final. No cash disbursement and/or a replacement of the prize is possible.