It is already Day 7 of December and time is flying by so fast! Have you started with your Christmas shopping? I already got a few presents but still have a lot to get on my list…
Today's recipe is coconutty! :D Coconut macaroons are really easy to make and should not be missing at any Christmas party. During Christmas time you can see them in supermarkets and bakery displays but nothing beats a homemade coconut macaroon! Those delicious two-bite cookies fit perfectly in the cooler months and remind me of snowy days.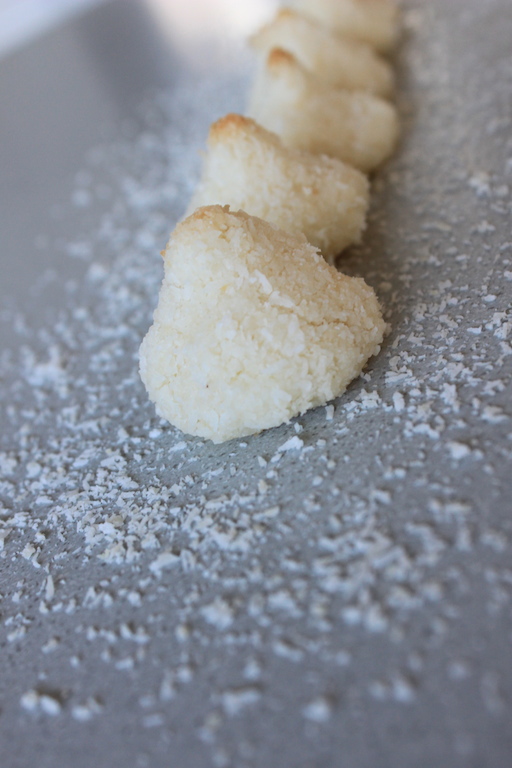 Coconut macaroons
2013-12-06 06:34:03
Ingredients
90g icing sugar
170g unsweetened shredded coconut
2 egg whites
1 tsp vanilla extract
Instructions
1. Preheat oven to 160°C. Line two baking trays with parchment paper.
2. Combine sugar, coconut, egg whites and vanilla and mix it well.
3. Using your hands, form little mounds, using about 2 teaspoons of the mixture at a time. Place the mounds on the baking sheets and bake for 15 minutes, until the edges are golden brown. Let the cookies cool on a wire rack.
Notes
You can also dip the bottom of the macaroon in chocolate.
Adapted from Martha Stewart
Bowsessed™ https://bowsessed.com/