As spring as finally sprung and hopefully is here to stay, I'm officially opening the ice cream season on my blog!
Ever since I made my raw & vegan Carrot Cakes with a creamy vanilla cashew frosting I was wondering what else I could be doing with a cashew base. The warmer temperatures screamed ice cream in my head. And I have been on the hunt for a healthier, guilt-free option that didn't include bananas!
Vegan and guilt-free ice cream recipes are almost always made with frozen bananas. Since I don't like the taste or texture of them, I have been looking for an alternative (#nobanana). Cashew cream as a base seemed to be the perfect option. And after a little tweaking, my guilt-free Chocolate Ice Cream was born!
My guilt-free Chocolate Ice Cream is all-natural, dairy-free, refined sugar-free, raw, vegan and organic (the list goes on and on..) And the best part is it tastes like real ice cream, just as rich and creamy as the "traditional" counterpart. Bursting with a rich chocolate flavor, it is the perfect guilt-free option to satisfy your sweet tooth!
While I don't follow specific dietary guidelines, I have been looking for healthier options and trying to cut back on refined sugar (hello bikini season!) without having to compromise satisfying my sweet tooth. And eating all natural and plant-based from time to time, has been a healthy and fun challenge to take on.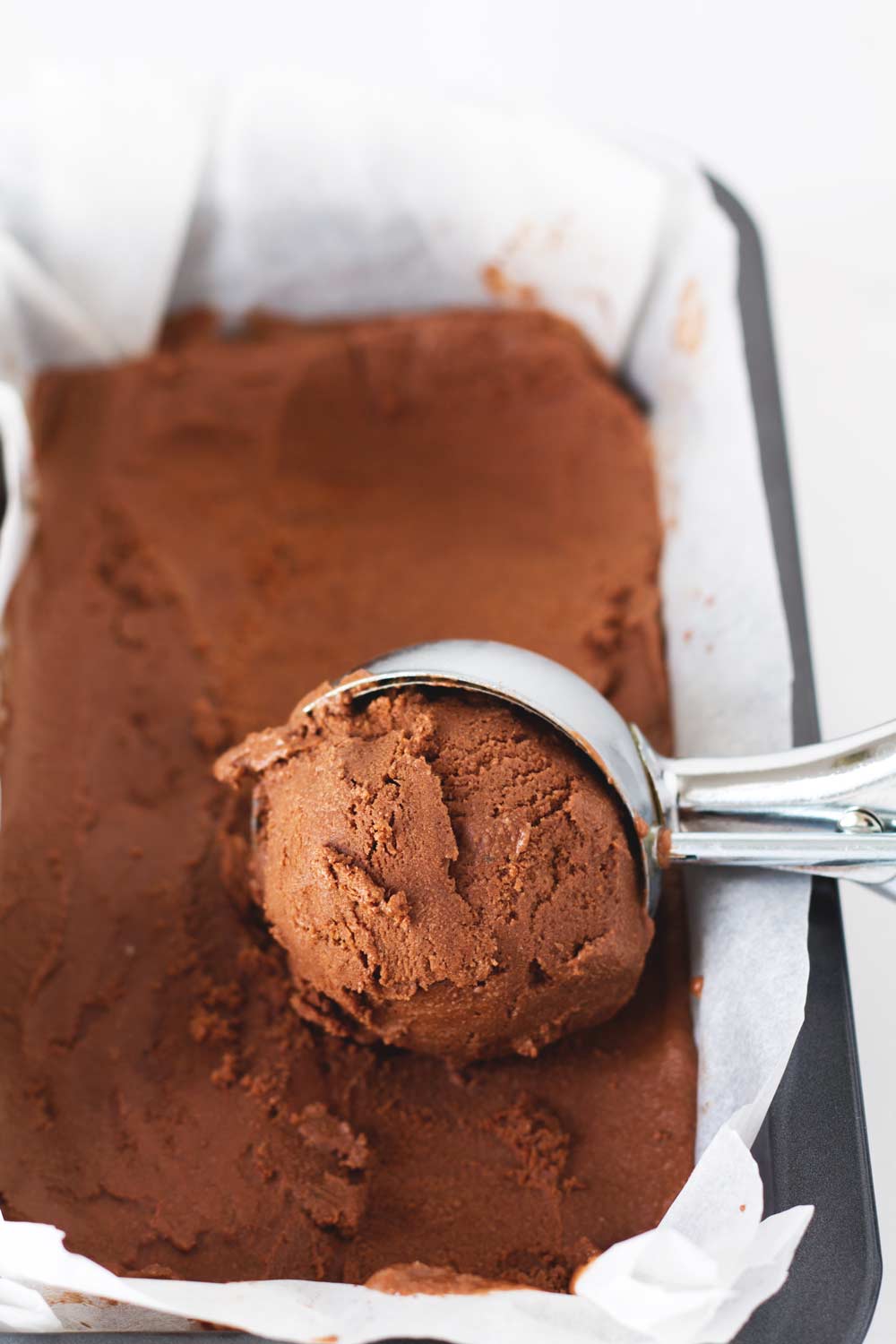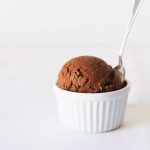 *Guilt-free Chocolate Ice Cream
Thick & creamy chocolate ice cream that is all-natural, vegan and raw
Ingredients
120

g

cashews (organic)

soaked in water over night

420

ml

water

100

g

pitted dates (organic)

30

g

raw cacao (organic)

pinch of salt
Instructions
Rinse the soaked cashews with water. Place them in a high-speed blender and add the water. Blend on high speed for a minute. Add the pitted dates and blend until the mixture is very smooth. This may take a while. If your dates are little dry, soak them in water for 15 minutes, before blending.

Add the cacao powder and salt and blend for another minute.

Place the mixture to the bowl of an ice cream maker and use it according to the manufacturer's instructions. Churn until the ice cream has the desired consistency. Once your ice cream is ready, eat it straight away or transfer it to a container and freeze until ready to consume.
Recipe Notes
Thaw for 15 minutes before serving.
Makes ½ l ice cream. *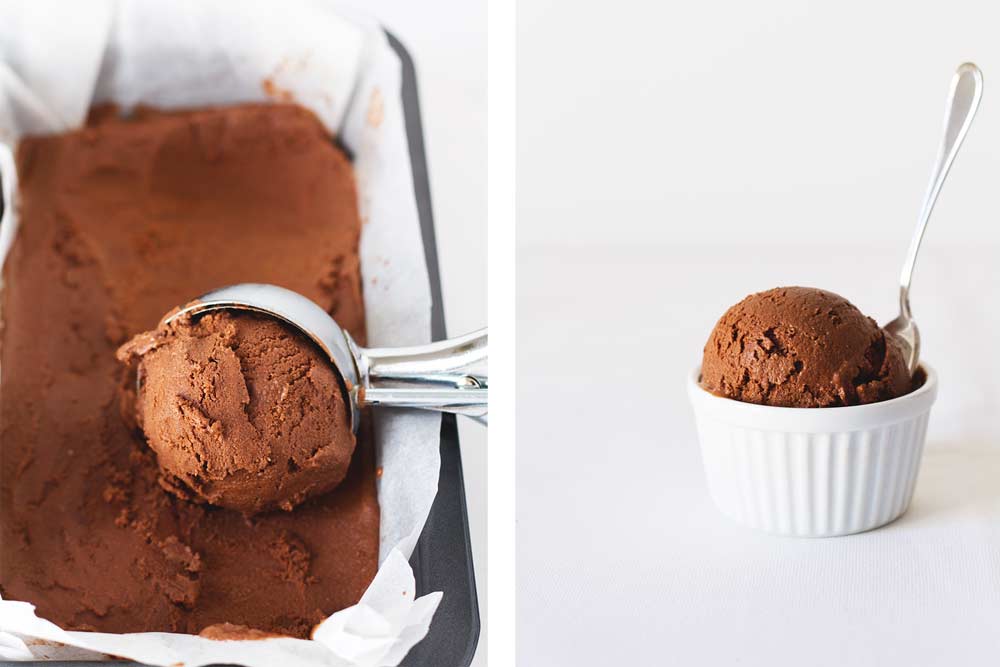 I'm already thinking of so many other flavors that could be made with this ice cream recipe. The options are truly endless!
What is your favorite ice cream flavor? Let me know in the comments below. I'm a simple vanilla and chocolate kind of girl, depending on my mood :)
I wish you a wonderful, sunny weekend!