I'm still waiting for the healthy new year's resolutions to kick in, but secretly I'm procrastinating until after Valentine's Day to decide on a fitness membership or new gym class. You can't rush these kind of life decisions! Meanwhile I'm thinking of new ways to recycle all of my leftover Christmas cookies and created delicious Gingerbread Petits Fours.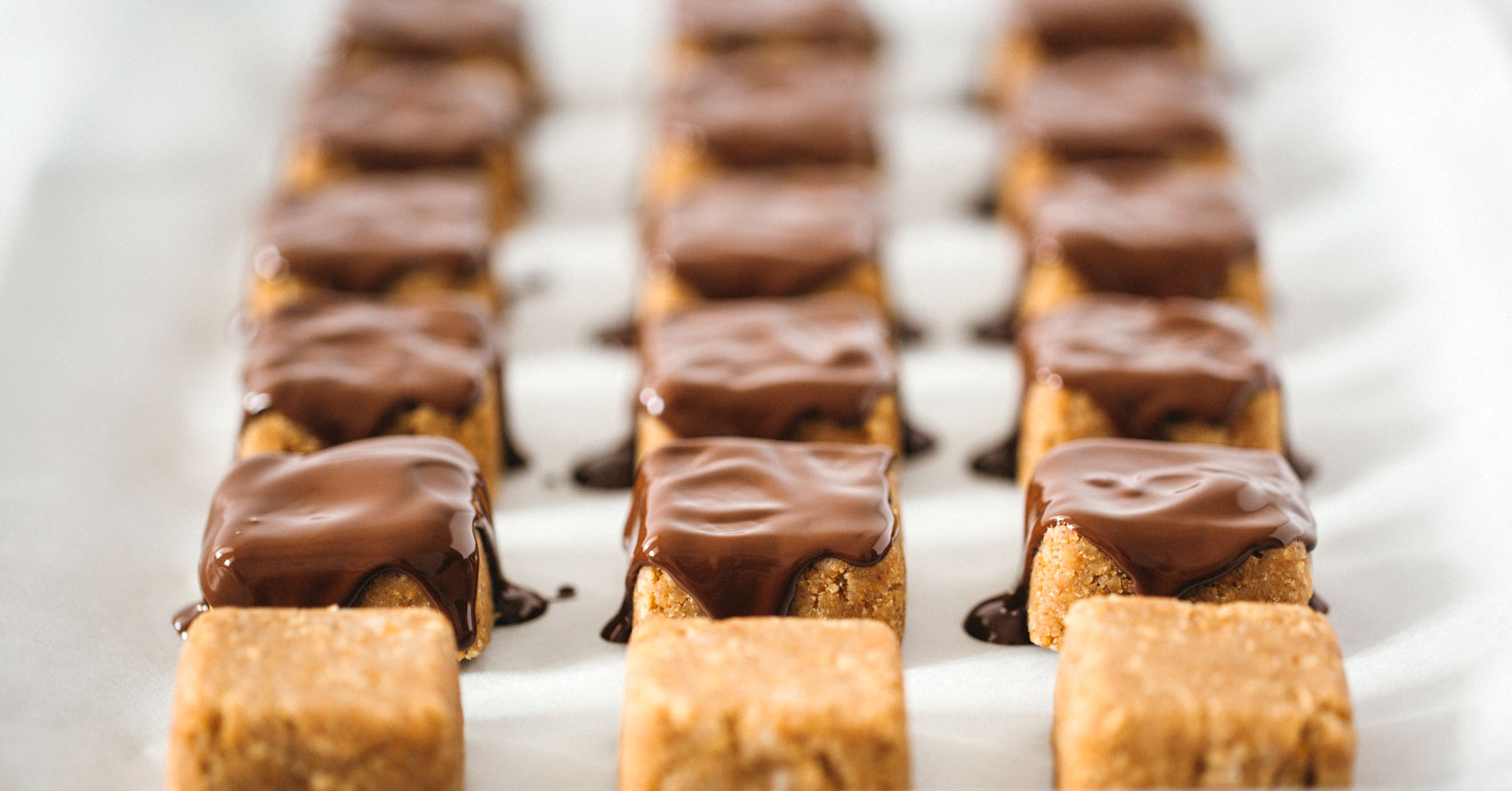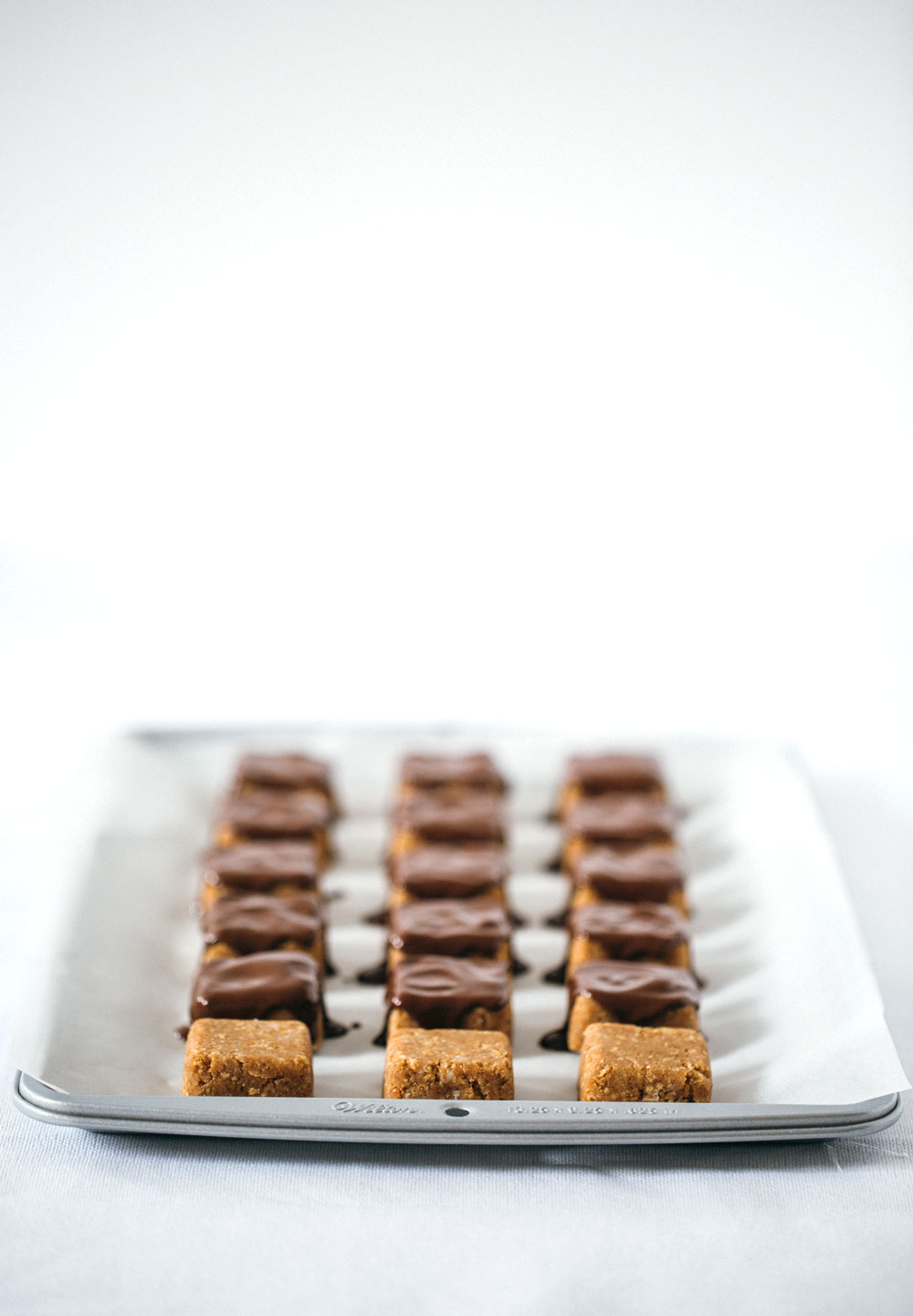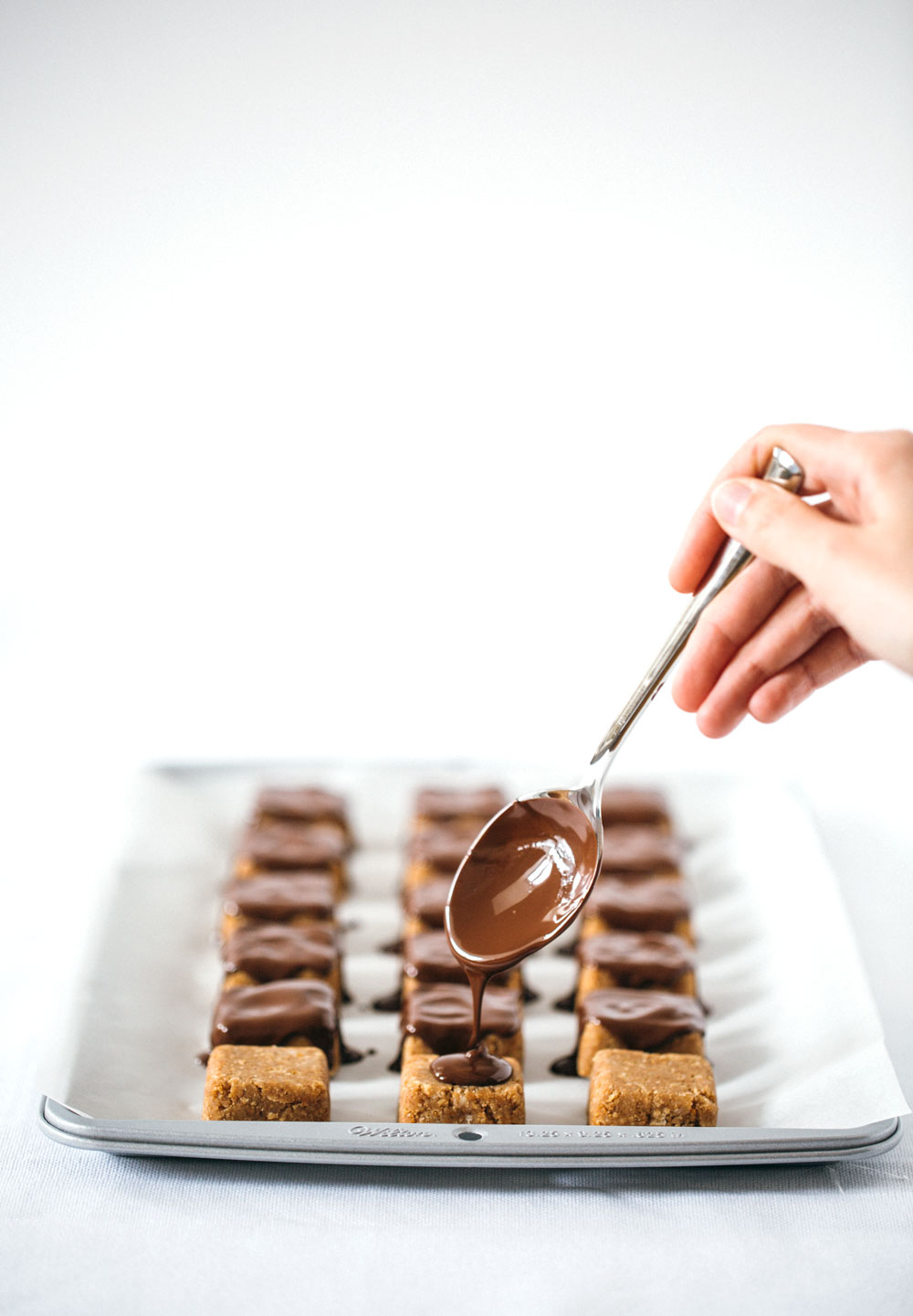 If you are like me, chances are that you still have lots of  Christmas cookies left over. Please let me know if this scenario sounds familiar to you. Every year a day or two before the 24th of December, I panic, buy as much butter, sugar, flour as I can carry home and scroll through all the mouthwatering recipes that I have pinned and haven't tried out yet. Before Christmas, I always feel that time is running out and that I haven't had time to bake as much as I would have wanted to. The countless hours spent on Pinterest are completely useless because I end up sticking to my classic recipes, having no time left to actually try something new. What I'm left with on the 25th is an insane amount of Christmas cookies and no one interested in them, because Christmas is over. Now I have boxes in my kitchen piled up that taking up valuable cooking space. You want to know what the crazy part is, I'm still pinning Christmas recipes, for 2017 because you can never start too early!
As you can imagine I had quite a bit of gingerbread cookies left. Even though my mom's secret gingerbread cookies stay soft for weeks, after a month they are more on the crunchier cookie side. They still taste great, but should probably be dipped in a beverage first, to prevent any teeth from falling out. But since I'm not a cookie-dunking person (apart from Oreos in milk!) I prefer to recycle, upcycle whatever you want to call it, those leftover gingerbread cookies. So long story short, I created Gingerbread Petits Fours, which sound super fancy, but only require one bowl and no baking and are really delicious!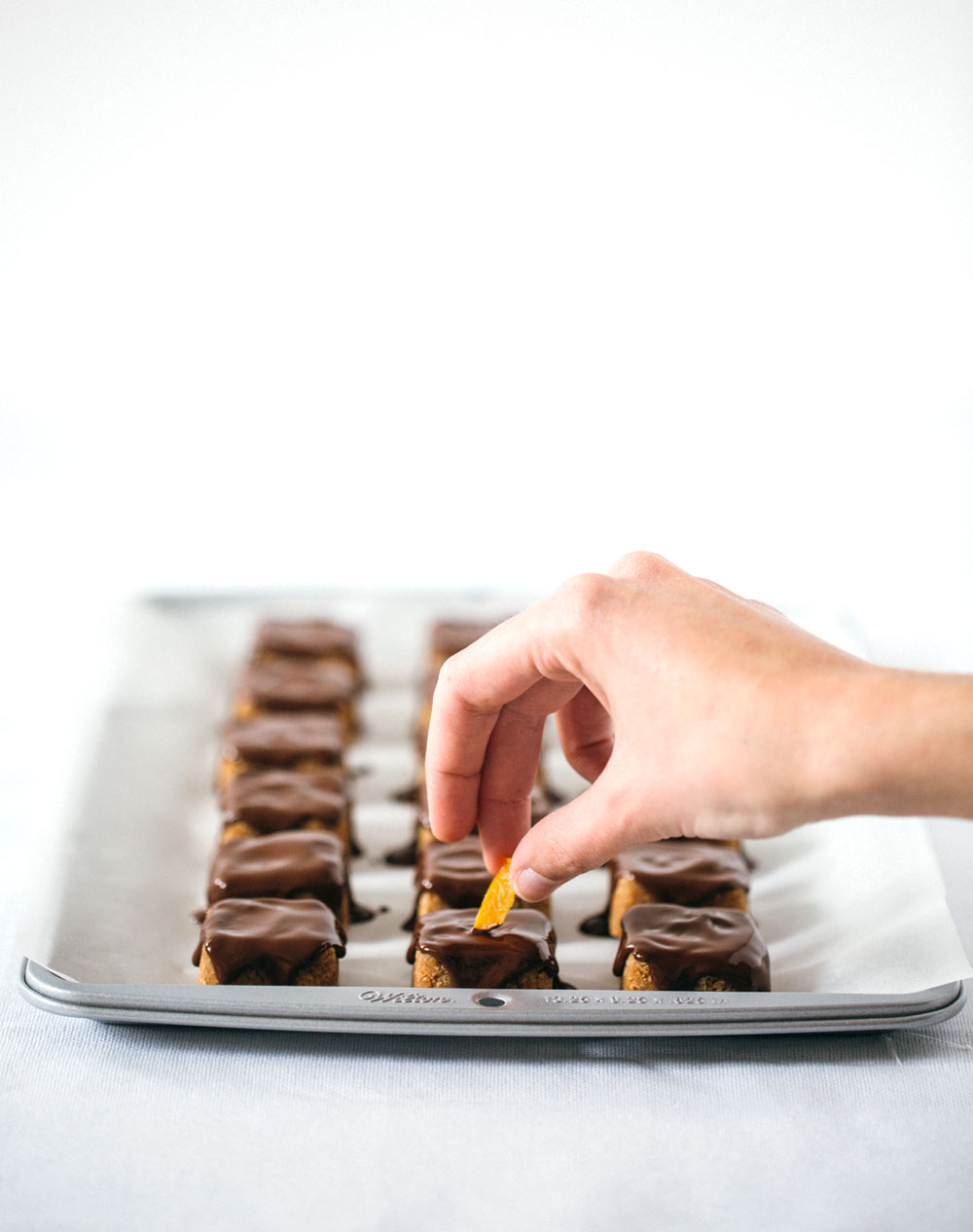 Gingerbread Petits Fours
Ingredients
350g gingerbread cookies
70g apricot jam
90g cream cheese
1 tsp orange zest (optional)
3 tbsp dark rum (I used Appleton) or use milk
100g dark chocolate
candied orange peel for decorating
Instructions
Place the gingerbread cookies in a blender or food processor and pulse until they are fine crumbs.
Add the apricot jam, cream cheese, orange zest (if using) and dark rum or milk. Mix it all together until the batter is smooth. Press the dough into a mini brownie silicon mould and freeze it for 1 hour.
Remove the cakes from the mould and place them on a baking tray, lined with parchment paper.
Melt the dark chocolate over a pan filled with water. Drizzle the chocolate over the gingerbread cakes and decorate with candied orange peel.
Notes
Store in an airtight container.
If you don't have a mini brownie mould, you could also form balls and dip them into the dark chocolate.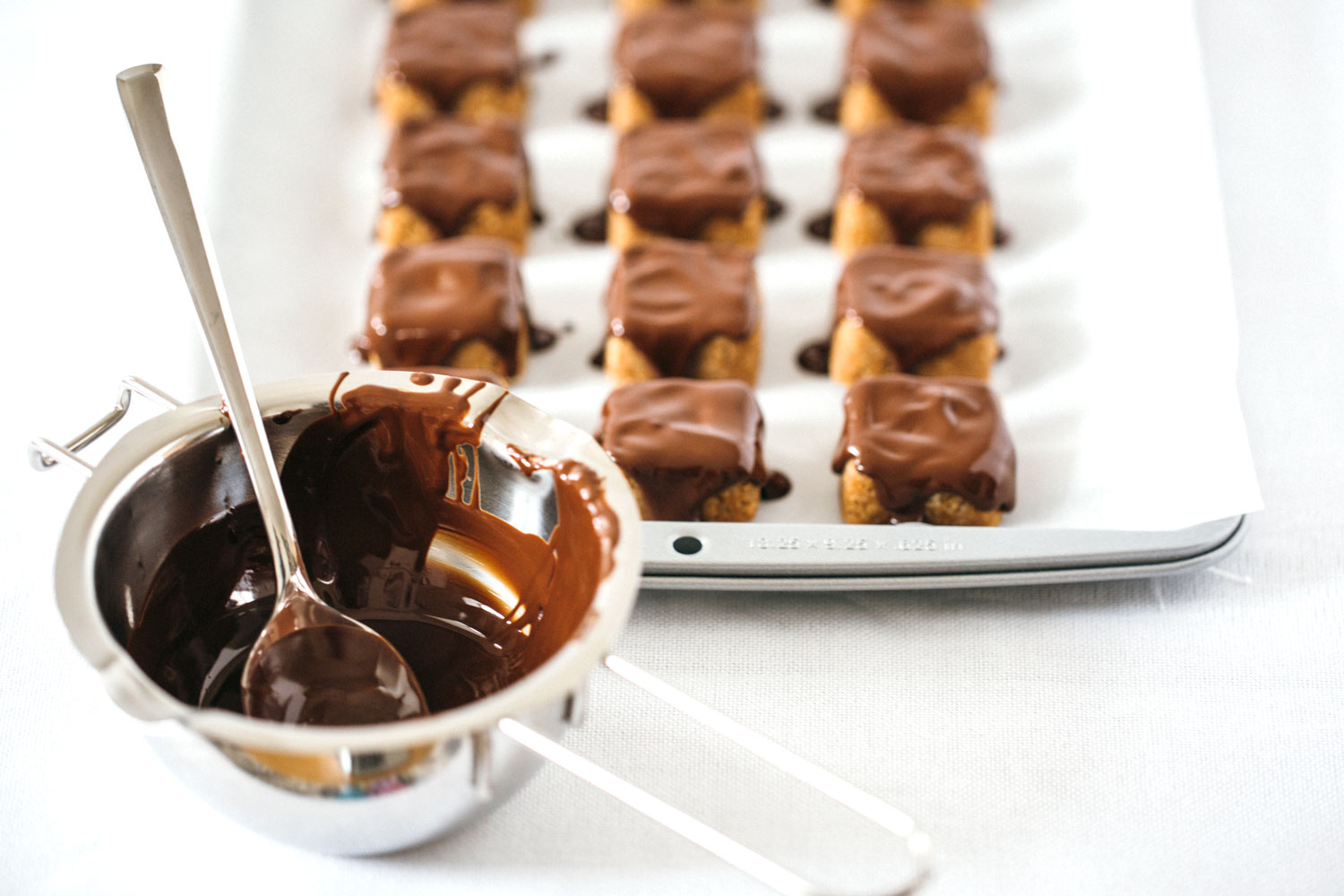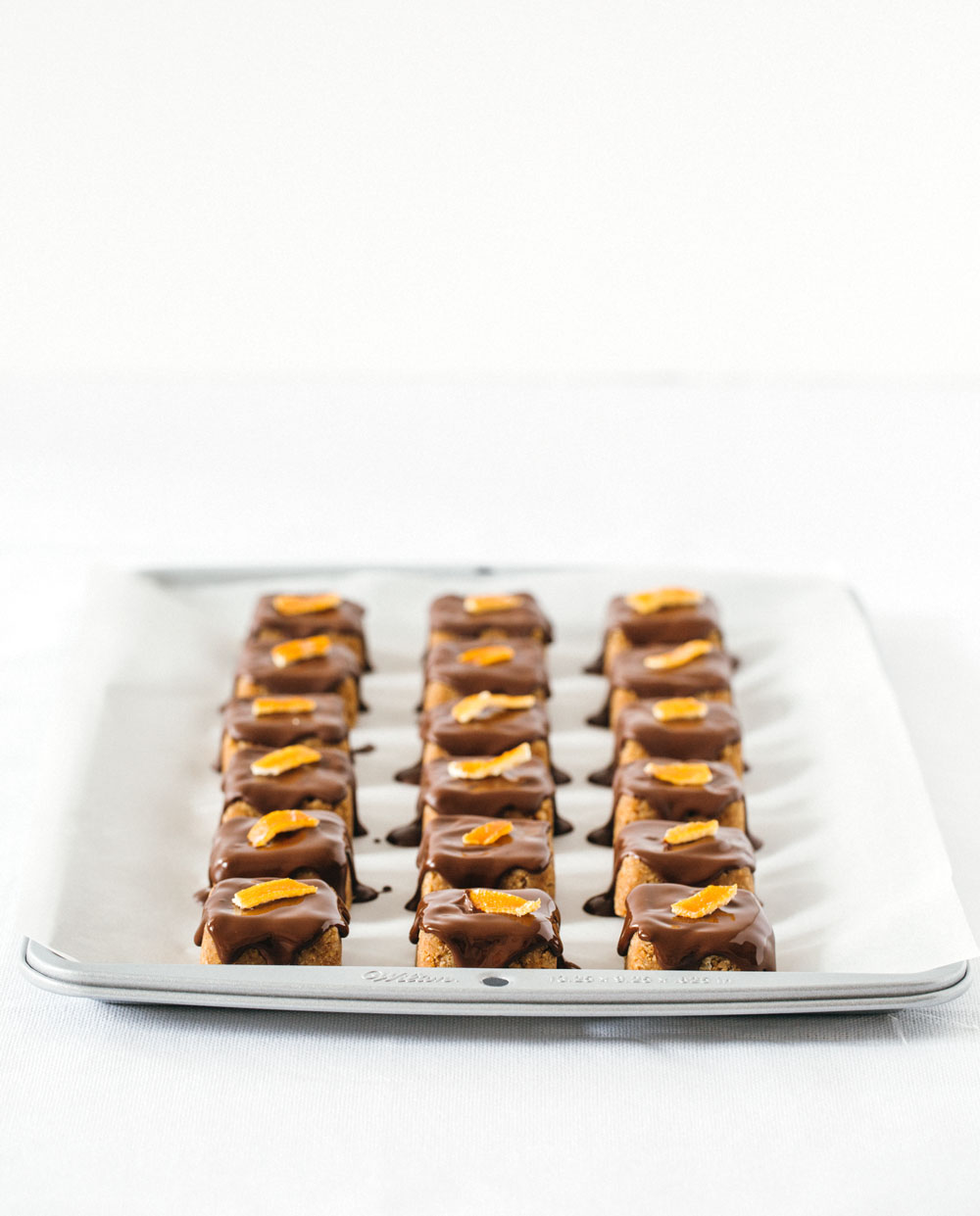 Xo Vicki