MERRY CHRISTMAS!!!
I hope you are spending a lovely day with your families and friends!
I made my very first gingerbread house! I wanted to do one for so long and this year I finally made one. I would love to tell that it was super easy to make it, but that couldn't be further from the truth. It took me hours, endless batches of icing and I was on the verge of throwing everything away when my house collapsed for the fifth time. But then my boyfriend saved the day as he realized that I built it wrong! Please don't ask how it possible to build a gingerbread house wrong, but I managed to do just that… All in all it was quite messy but I'm proud of my little house!
So without further ado, here is my first gingerbread house: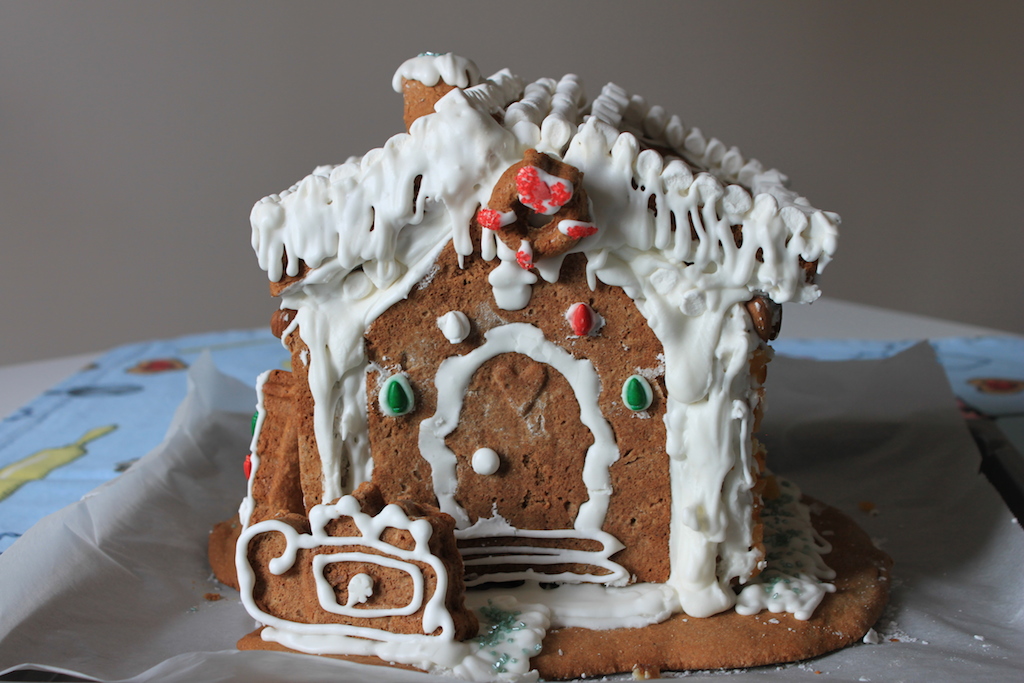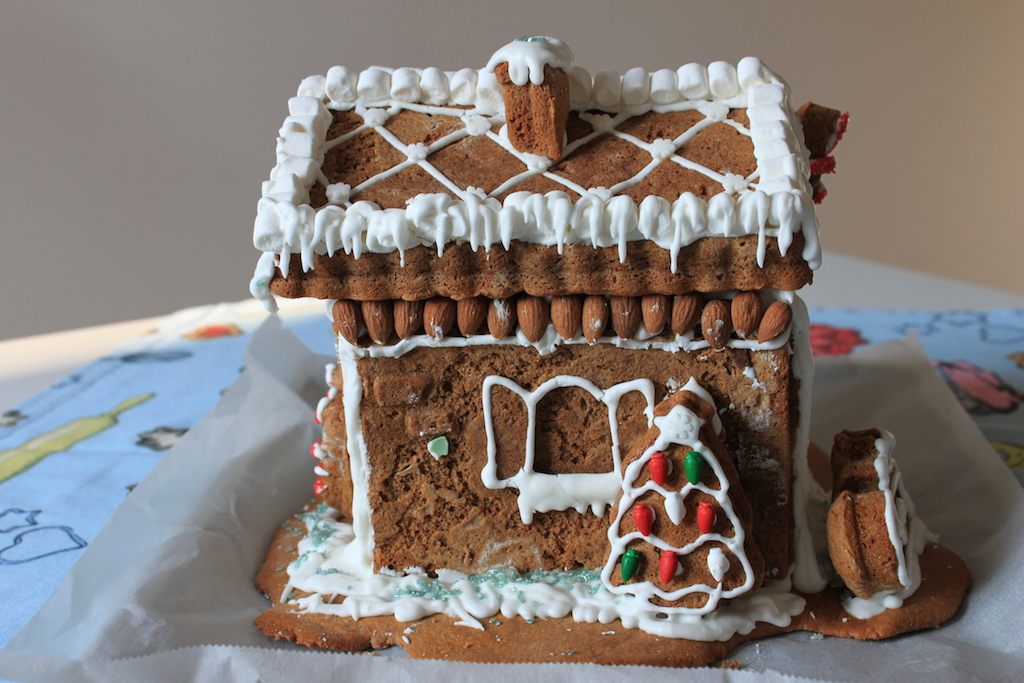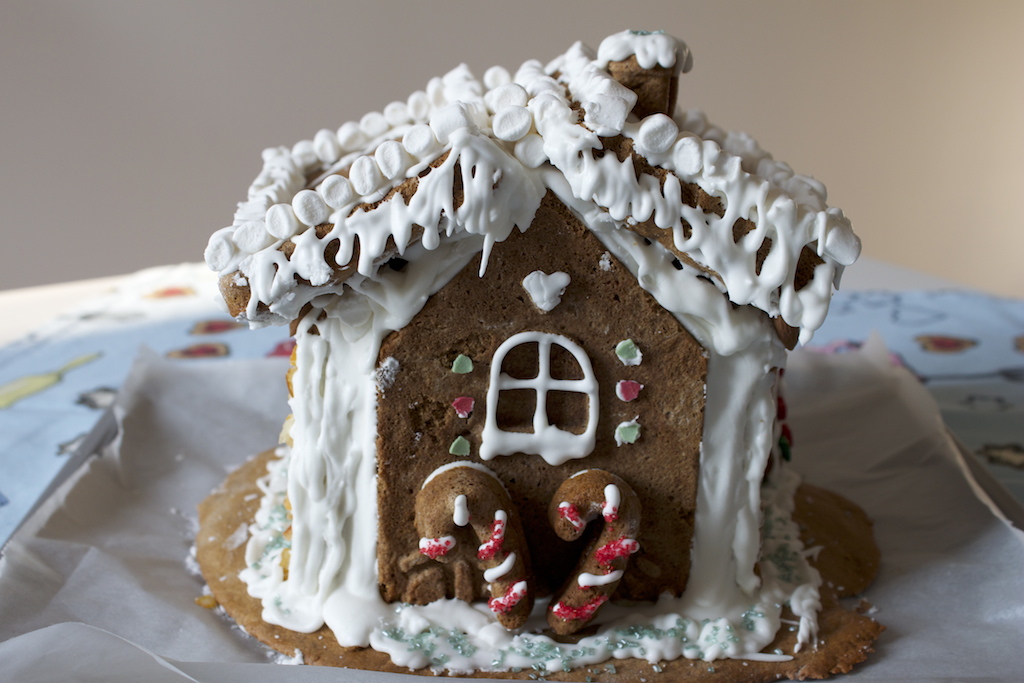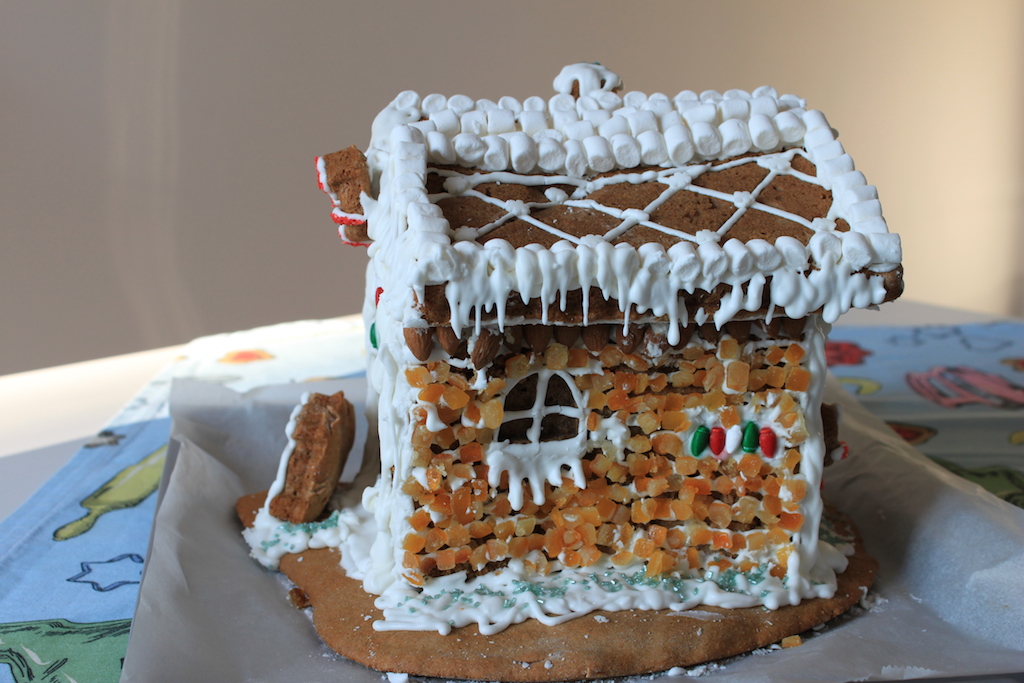 For the recipe I used 2/3 of the dough of my gingerbread cookie recipe. I pressed the dough in these silicone molds I found on sale at Interio, which made it a lot easier since I didn't have to cut the pieces for the house myself. A bit of dough didn't fit into the gingerbread house molds so I just rolled it out on parchment paper and baked it. I baked everything for 15 minutes at 150°C.
For the icing I mixed together:
1 egg white
220g icing sugar
1 tsp vanilla extract
Mix everything together until the icing is smooth and fill it in a pastry bag.
For the decoration I used mini marshmallows, arancini, almonds and sprinkles.
24 days of Christmas baking is now officially over :( I really enjoyed sharing a recipe with you every day and I would love to hear your thoughts! What was your favorite recipe?
If you want to see a hilarious Christmassy dance video to the song 'All I want for Christmas' watch this one:
Happy Holidays!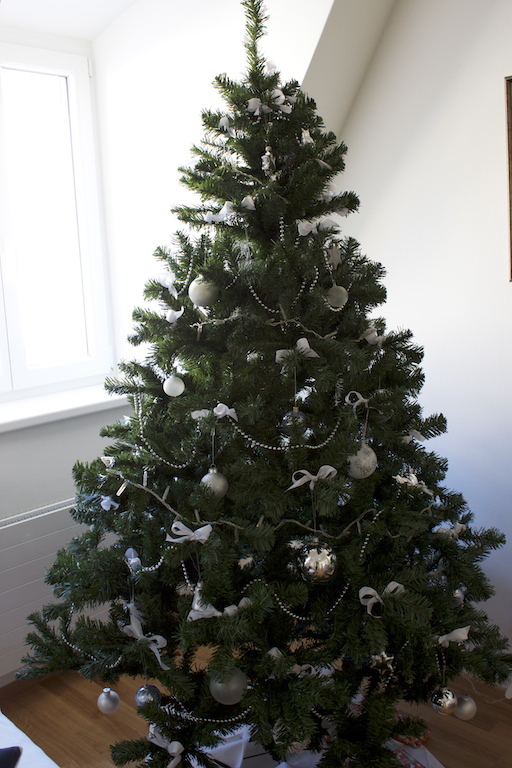 Christmas tree update: Since it was impossible to find fairy lights long enough for this tree, I settled for 'artistically' wrapping some shorter lights around the Christmas tree. We didn't have a tree topper because the silver star tree topper I bought at IKEA was too heavy and kept falling off. But all in all, I'm very happy with our Christmas tree (the first one I decorated myself) :)