These thumbprint cookies are buttery soft and crumbly. Plus they have the perfect ratio of cookie dough and jam. The dough itself is not very sweet which complements well the tangy yet sweet taste of the jam. And the dark rum flavor adds a little something.
Thumbprint cookies are very easy to make and even if your 'thumbprint' is not perfect, once they are baked and filled you won't even notice it. If however you are like me, eat the ones that you find have imperfections ;) That is my personal rule!
You can customize these cookies to your taste. The filling is up to you! I chose apricot jam with a hint of dark rum. You could also do Nutella or dulce de leche or any kind of jam you prefer. Give it a try and let me know what your favorite flavor is!
Happy baking! :)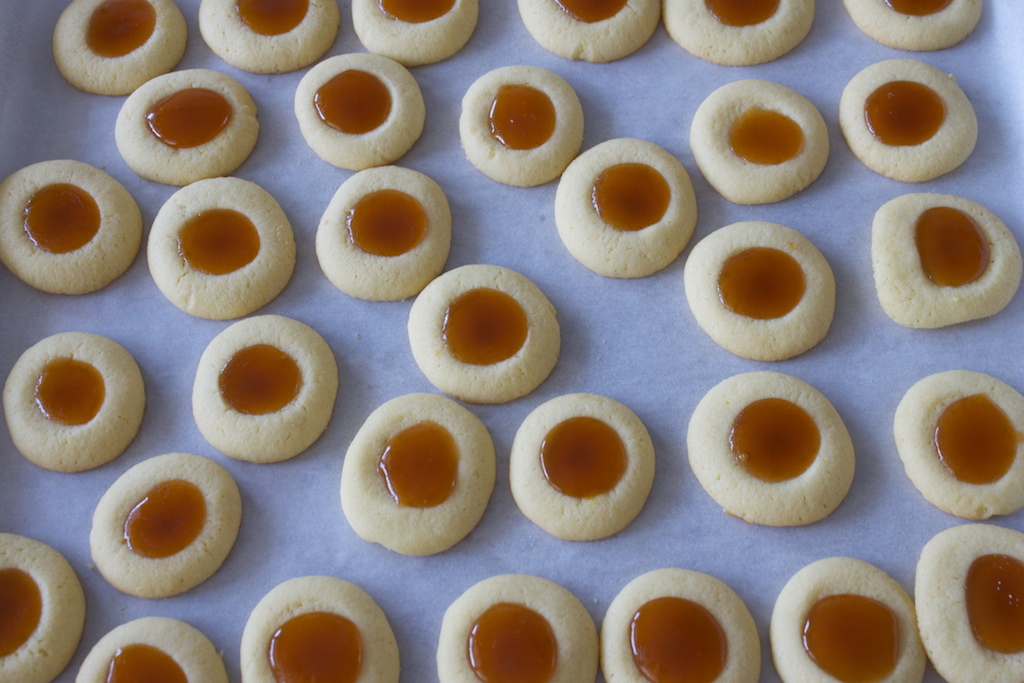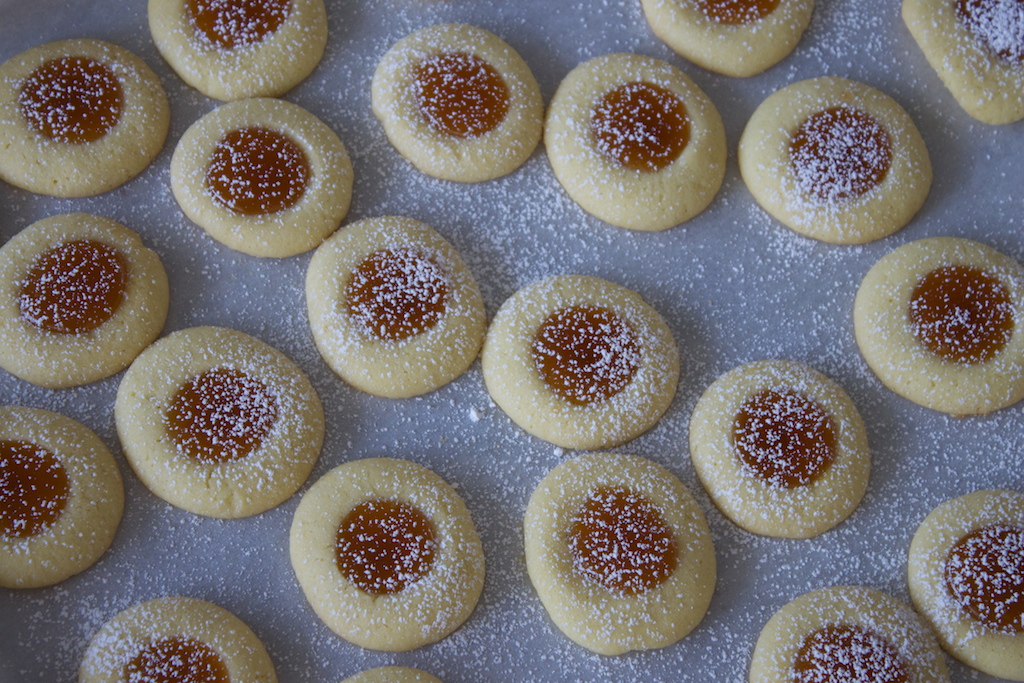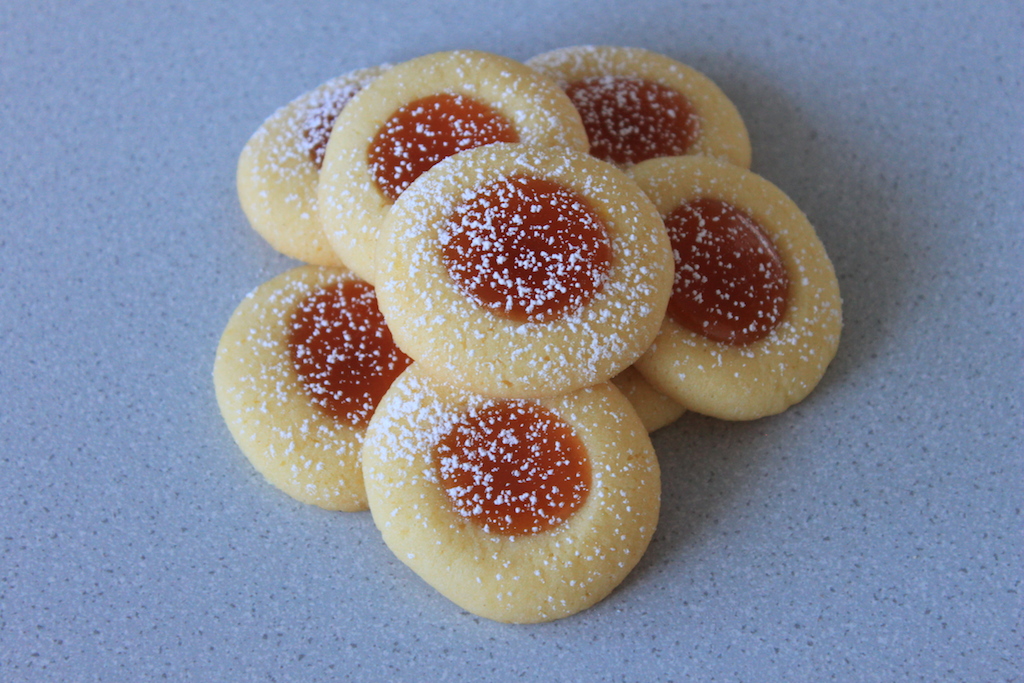 Recipe Card
Thumbprint Cookies
2013-11-26 23:40:16
A buttery soft and crumbly cookie recipe
Ingredients
210g all-purpose flour
1 tsp baking powder
70 icing sugar
1 sachet of vanilla sugar
140g unsalted butter
2 egg yolks
7 tbsp apricot jam
1/2 tbsp dark rum (optional)
icing sugar for dusting
Instructions
1. In a food processor fitted with the paddle attachment, combine flour, baking powder, icing sugar, vanilla sugar, butter and egg yolks on medium speed until a smooth dough forms. Wrap the dough in plastic and refrigerate it for two hours.
2. Preheat oven to 175°C. Line three baking trays with parchment paper.
3. Using a teaspoon, form balls taking about 2 teaspoons of dough at a time. Place the balls on baking sheets leaving about 4 cm space between them. Press your thumb into the balls making deep indentations. Don't worry about the indentations being too deep as the cookies will spread while baking and the indentations will lose definition. Bake the cookies for 10 minutes, until the edges are light brown. Transfer the cookies to a wire and let them cool completely.
4. In a microwable bowl, combine apricot jam and rum. Microwave the mixture for a few seconds. Using a teaspoon, fill the cookies with the jam and let them set. Dust them with icing sugar before serving.
Notes
The cookies can be stored in airtight containers, placing parchment between each layer so that the cookies won't stick to each other.
You can use any jam you like for this recipe.
Adapted from my grandmother
Adapted from my grandmother
Bowsessed™ https://bowsessed.com/