Today's recipe are chocolate biscotti. Instead of classic pistachio biscotti I wanted to give it a more Christmassy vibe and used arancini and almonds. These cookies are also softer in the center than the classic Cantuccini, as they are only baked once. I know that biscotti are supposed to be baked twice but I prefer mine soft with a deep chocolate flavor.
They perfectly complement coffee or tea for dipping. Although I don't like to dip my biscotti into coffee as I have an issue with cookie crumbs floating in my beverage (apart from Oreos in milk, that is totally fine!). So anyways, these also make a great gift for Christmas, put in a nice box or cookie jar, topped with a bow :)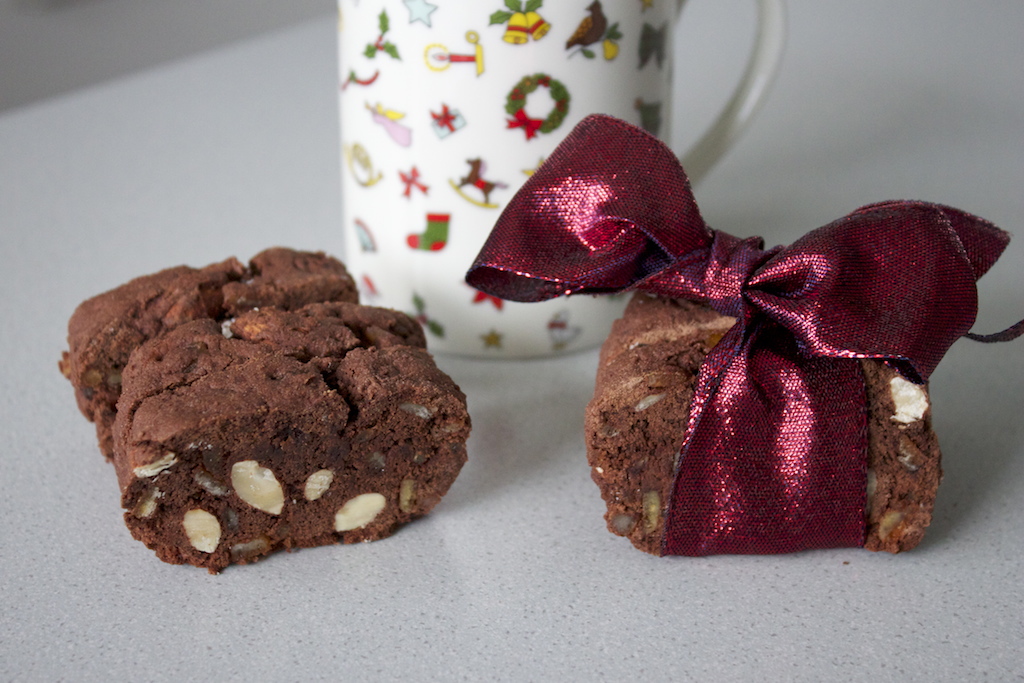 Chocolate Biscotti
2013-12-02 23:05:28
A delicious cookie to enjoy with your coffee or tea.
Ingredients
250g all-purpose flour
60g cocoa powder
100g Arancini
150g whole almonds
1 tsp baking soda
pinch of salt
2 eggs
125g icing sugar
1 tbsp Amaretto (optional)
1 tsp vanilla extract
Instructions
1. Preheat oven to 180°C. Line a baking tray with parchment paper.
2. In a small bowl, combine flour, cocoa powder, Arancini, whole almonds, baking soda and salt, set it aside. In a larger bowl, mix together eggs and icing sugar, using an electric mixer, until the mixture thickens and is foamy. Add Amaretto and vanilla extract and mix it together. Add the dry ingredients and using your hands knead everything into a smooth dough. Divide the dough into two halves and form two flattened logs.
3. Transfer the logs on the baking tray and bake them for 20 minutes. Once they are done, take them out and let them cool for 15 minutes. Place the logs on a cutting board and with a serrated knife cut the biscotti diagonally, about 2 cm thick. The biscotti will be soft in the center and crispy on the outside. If you like your biscotti softer, do not bake them a second time. Let them cool completely and store them in an airtight container.
4. For crunchier biscotti: Place the cut biscotti back on the baking tray and bake them again for about 15 minutes at 180°C.
Adapted from Martha Stewart
Bowsessed™ https://bowsessed.com/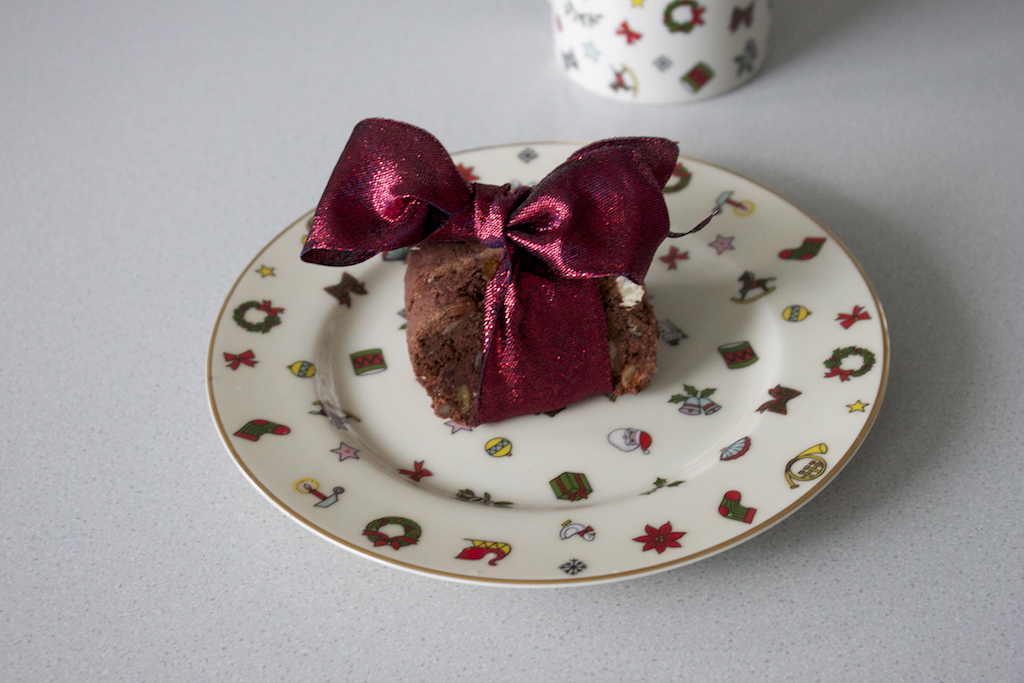 Have a great one!