You know what the best part about Christmas turkey is? Leftover Turkey Sandwiches the next day! I'm looking forward to them every year! This year we had an exceptional big turkey due to some mix-up with our order, which meant more leftovers and more sandwiches in the coming week! 
I have been perfecting my leftover turkey sandwich for the last years and now I'm happy to share my easy recipe for the Ultimate Leftover Turkey Sandwich!
One side is sweet from the cranberry sauce, the other side spicy, spread with dijon mustard. The two halves are united with succulent turkey meat, crispy bacon and crunchy salad. Toasted to perfection until the ciabatta bread is golden and crunchy, I give you the Ultimate Leftover Turkey Sandwich!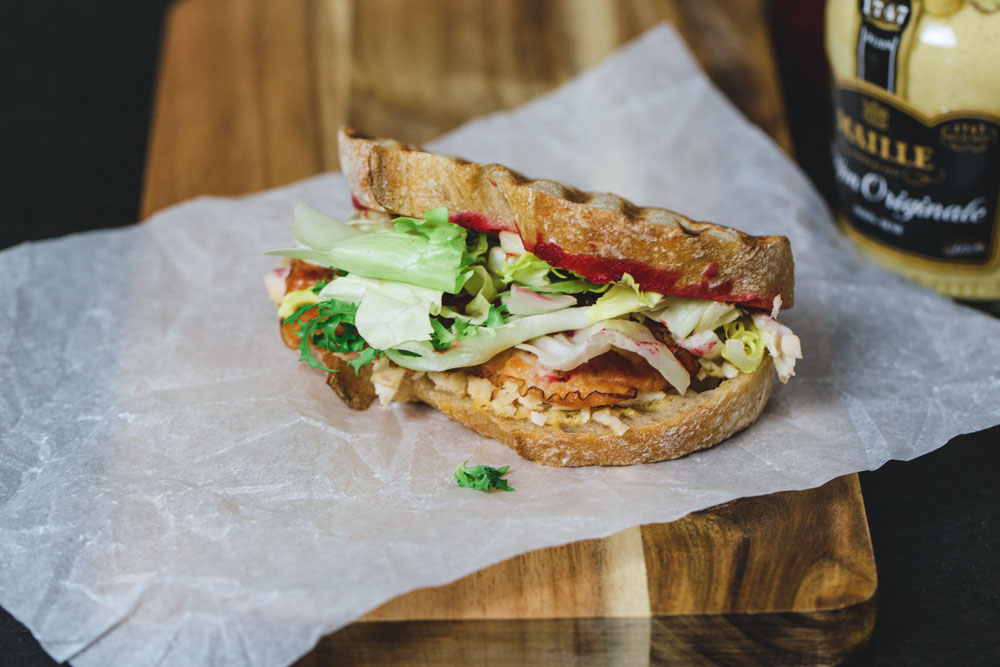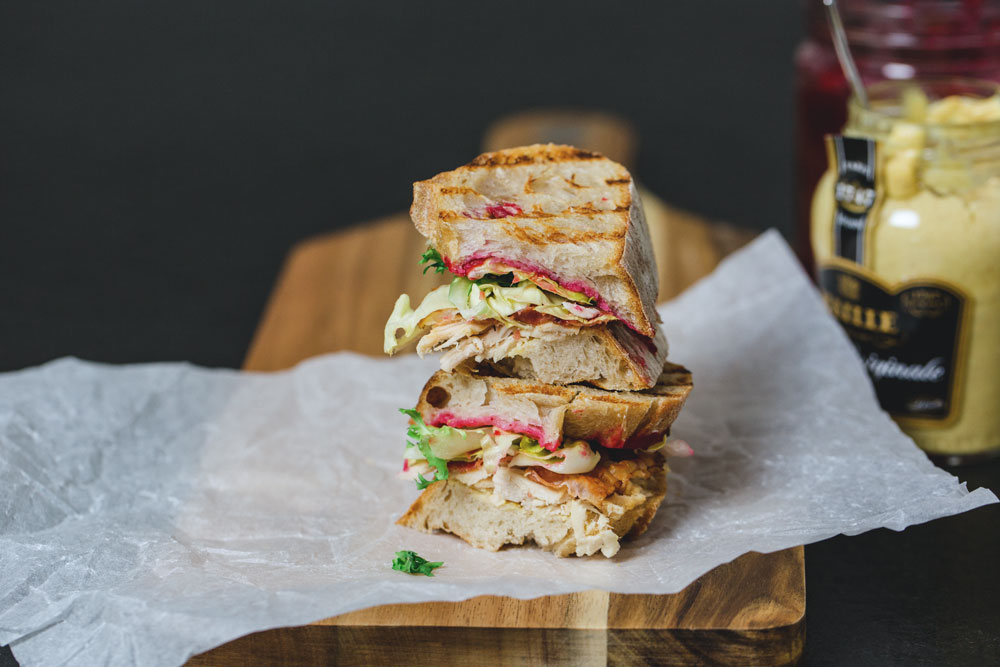 Ultimate Leftover Turkey Sandwich
Ingredients
ciabatta bread
dijon mustard
cranberry sauce
shredded turkey meat
bacon
salad
Instructions
Wash the salad, dry it and set it aside.
Heat a pan on full heat and without any oil fry the bacon until it is crispy. Put it on a paper towel and set it aside.
Cut the ciabatta bread into slices. Spread one side with dijon mustard and the other half with cranberry sauce. Lay the turkey meat on one side, followed by the crispy bacon and salad.
Unite the two halves into one sandwich and toast on a panini maker until the bread is crusty and golden.
Slice it in half and enjoy!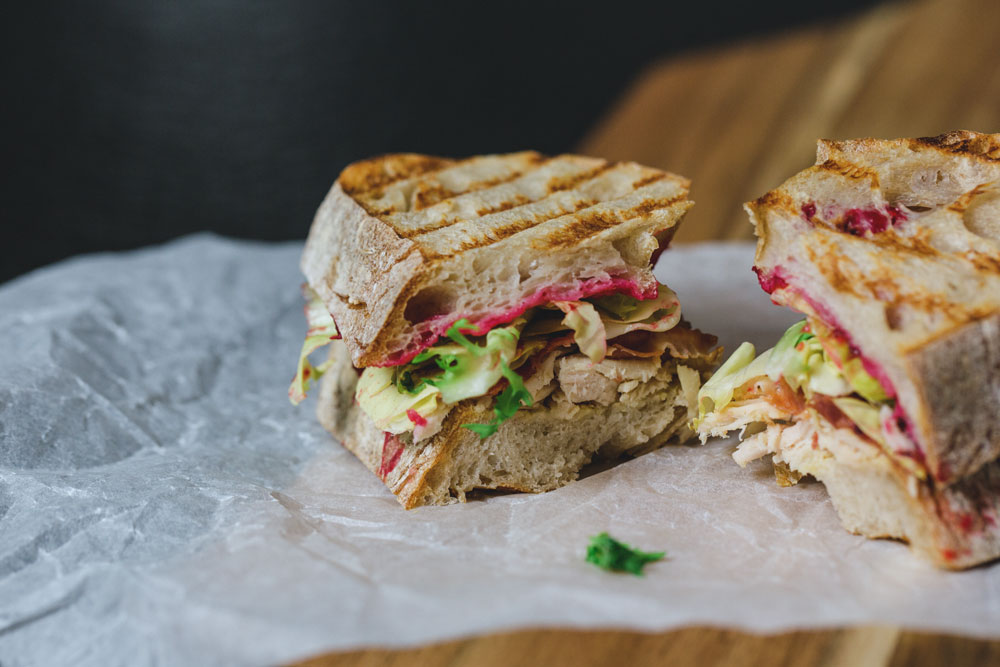 Xo Vicki