Last week, I was kindly invited to the press day of the organic Austrian brand all i need.
all i need is a sparkling green tea beverage with super fruits (açaí and aronia berries) and lightly sweetened with agave syrup, with a very powerful message. All ingredients are organically grown and fairly traded.
Funnily enough, I had my first all i need can about a year ago while I was still living in London. I was at Planet Organic and the packaging and message basically made me buy it. I really liked how refreshing it was and that it didn't taste too sweet. Definitely a tasty and healthier option to all the other sweet, fizzy drinks out there.
The event was held on floating islands on the old Danube. We were actually able to maneuver the islands by steering the joystick (very cool!). My friend M. and I opted for one of their 'romantic' island boats with a comfy 'couch', perfect for snuggling :P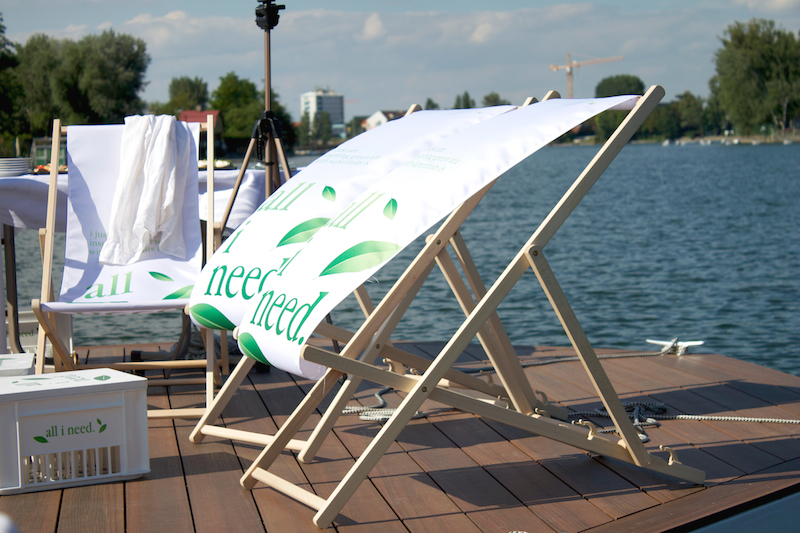 We were able to unwind, enjoy the sunny day, chat with the founders Alex and Thomas and drink lots of all i need. I tried all i need straight from the can and with Prosecco, but I preferred it au natural.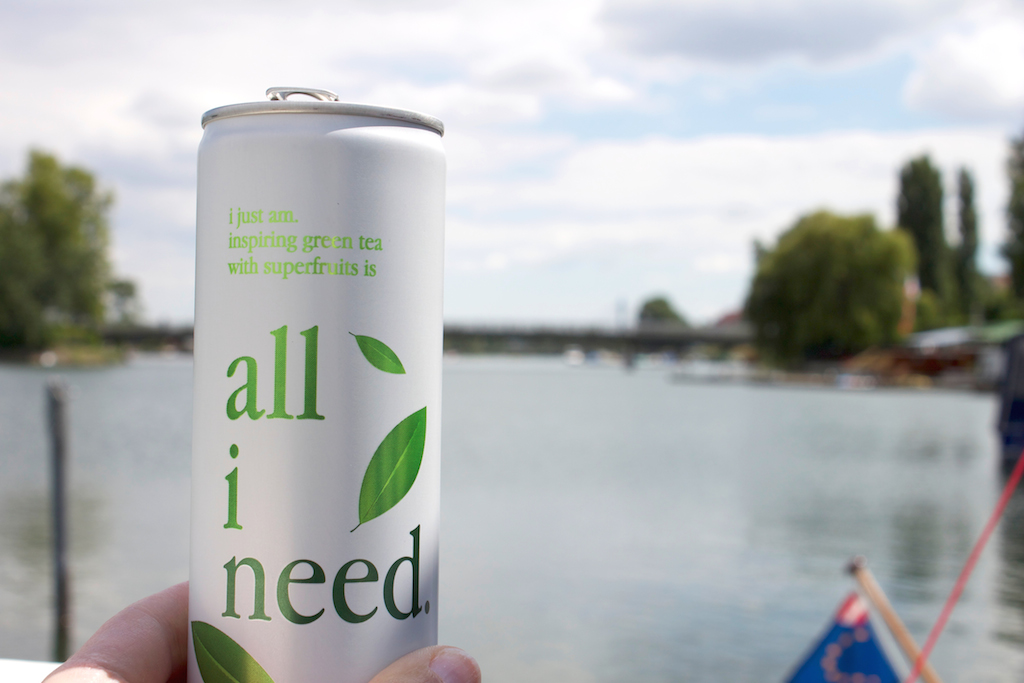 Not only is it a very tasty beverage but there is also a great cause behind it! The founders, Alex Jiresch and Thomas Miksits, are committed to sustainability and change. As part of their social project, they support children in Tibet and Sri Lanka. For every palette sold, one month of school education will be financed for a child!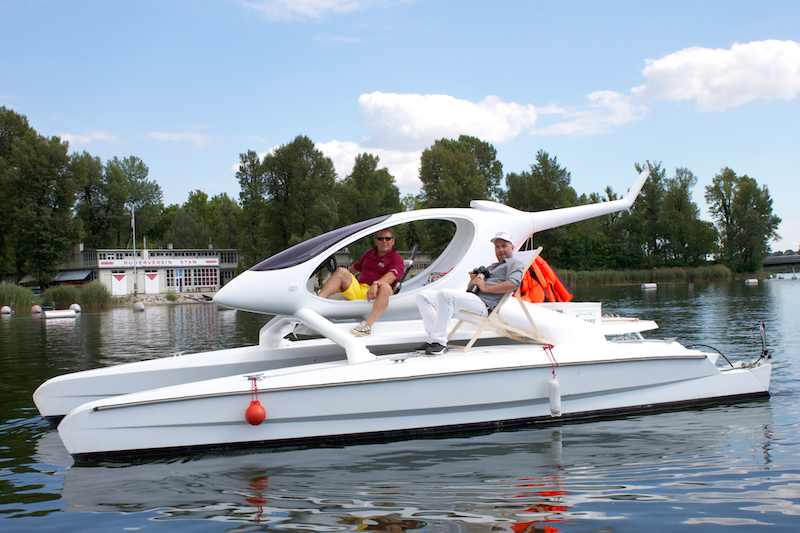 We were brought back to the mainland with this very snazzy helicopter-boat (for loo breaks).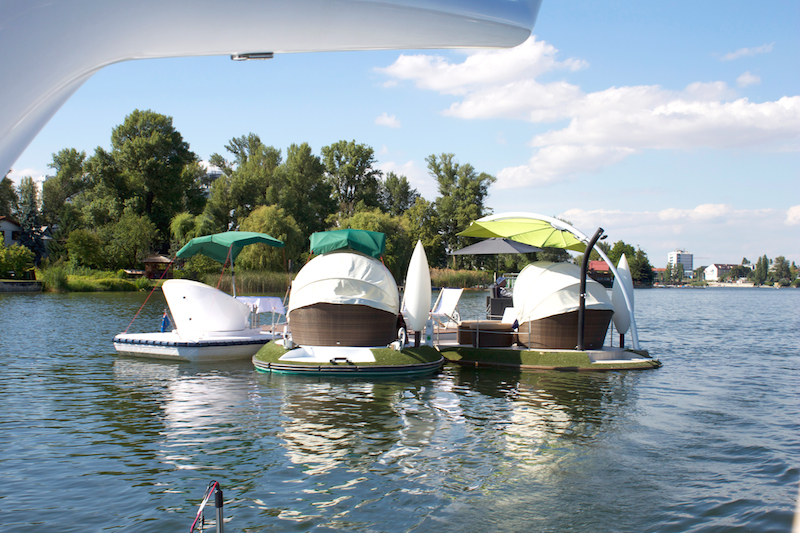 Unfortunately, at some point, it was time to say goodbye to the floating islands and go back to the real world with the helicopter-boat! :)
Thank you all i need for a relaxing and sparkling afternoon!
Disclaimer: This is not a sponsored post. All opinions are my own.