It is officially summer now and the hottest days are yet to come. A lot of times when it's hot outside, I don't feel like having a heavy dinner, but am also not satisfied with just a salad. For those days, I have a light, low-carb dinner alternative for you: Shrimp (Rock N') Rolls.
Filled full of veggies, these light shrimp rolls are perfect on their own or with a salad on the side. Shrimp (Rock N') Rolls are my take on Vietnamese spring rolls. These are more coconutty and juicier. I've filled mine with a coconut shrimp curry that I've cooked before and added some cashews roasted in dark sesame oil for a bit of crunch.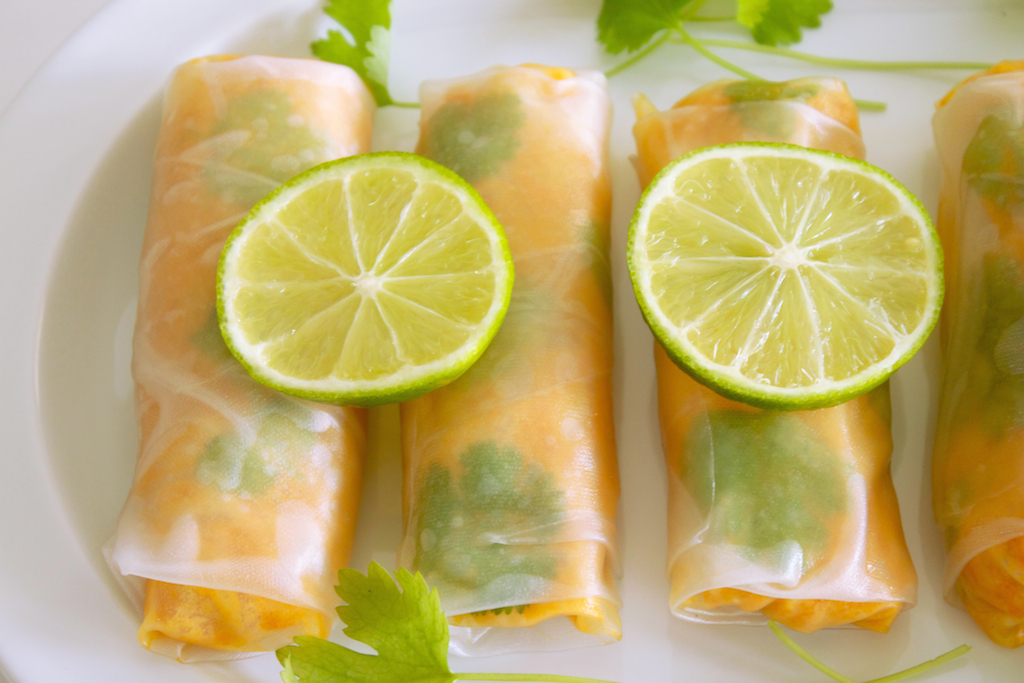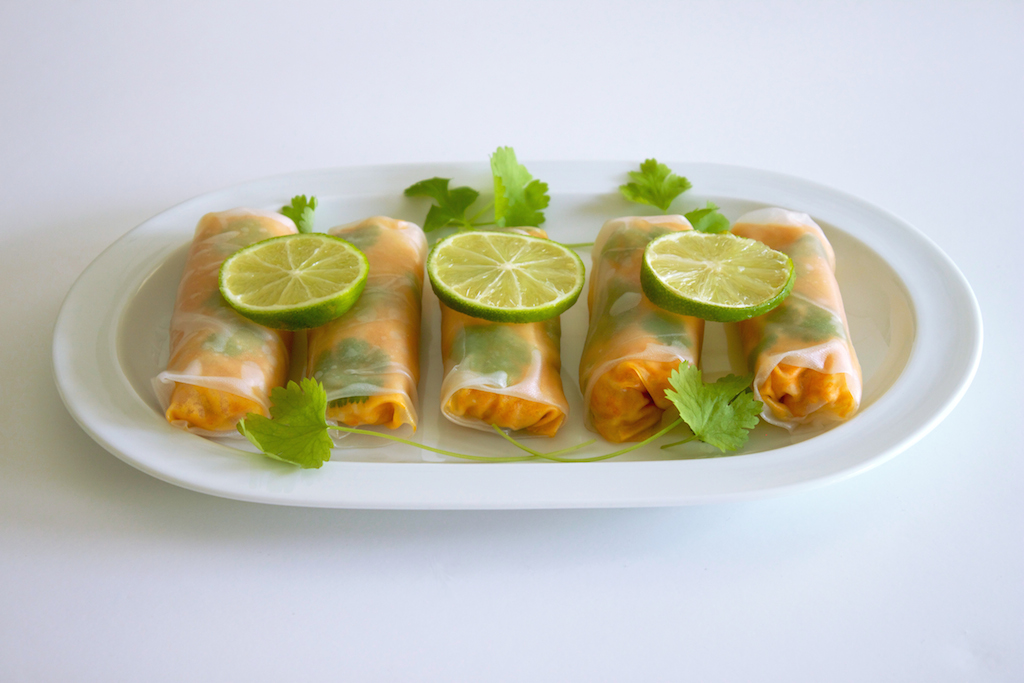 Shrimp (Rock N') rolls are perfect as light summer dish. I like to dip mine in a mix of soy and Siracha sauce. I have been a bit obsessed with Siracha sauce lately!  
These shrimp rolls can be served warm or cold. They also make a great, healthy lunch that you can bring to school or work the next day. 

Shrimp (Rock N') Rolls
A low-carb, veggie-filled summer dish
Ingredients
225g raw shrimp (peeled and deveined), roughly chopped
200g shredded carrots
150g shredded zucchini
1 tsp coconut oil
1 tsp red curry paste
1 tbsp all-natural peanut butter
1 tsp Siracha sauce
1 tbsp soy sauce
1 tbsp lime juice
⅔ cups coconut milk
1 handful of raw cashews, roughly chopped
1 tsp dark sesame oil
fresh cilantro
12 rice wrappers
Instructions
In a small pan, roast the chopped cashews in dark sesame oil until lightly browned. Be careful not to burn them! Once they are done, set them aside.
In another, larger pan, melt the coconut oil over medium heat. Add in the red curry paste, peanut butter and Siracha sauce. Stir until everything is combined. Add your shrimp and drizzle them with the lime juice. Stir and fry for about 2 minutes. Add the shredded carrots, zucchini, coconut milk and soy sauce. Leave it to simmer at low or medium heat for about 7 minutes.
To prepare your rice wrappers, dunk one rice wrapper at a time in a bowl filled with cold water for a few seconds, until it is pliable but not too soft. Lay it flat on a chopping board. Put about a tablespoon of filling on the bottom edge of the rice wrapper and sprinkle some chopped cashews and fresh cilantro on top. Fold in the sides of the rice wrapper, then bring the bottom edge (where the filling is) up and start rolling it tightly away from you. Keep on (rock n') rollin' until there is no filling left! If you are more of a visual type I've made a little gif for you below.
Notes
The rolls can be served warm or cold. Store them in the fridge for up to 2 days.
For the sauce, I have mixed together soy and Siracha sauce, but you could also use sweet chili sauce if you prefer a sweeter taste.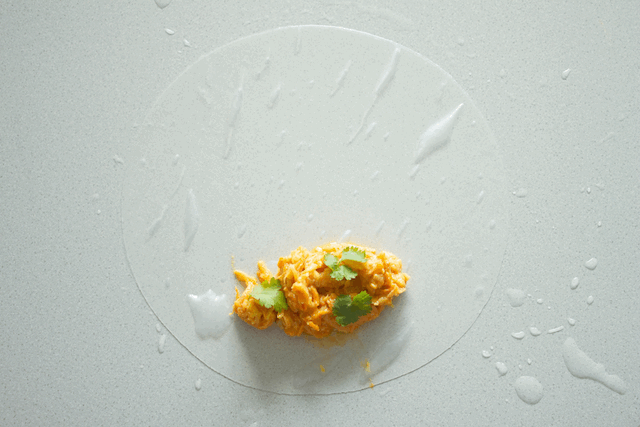 Keep on rollin'! I like listening to the Stones while rollin' mine to add that bit of Rock to them! :D
 Enjoy and have a great Sunday!