As you may have seen and heard, vitaminwater is now available in Austria. Yay! I associate vitaminwater with a summer spent in Texas a few years ago. I did a summer program in Austin and my roommate & bestie M. and I would drink vitaminwater to keep us up all night to work on our projects. My favorite was XXX-triple berry with acai, blueberry and pomegranate.
This Monday vitaminwater kindly invited a few blogger for an evening of cooking with the lovely Parvin Razavi. The motto of the evening was "A culinary journey from New York to Vienna". Parvin came up with something special for us to cook: a proper New York bagel with shredded chicken and cole slaw.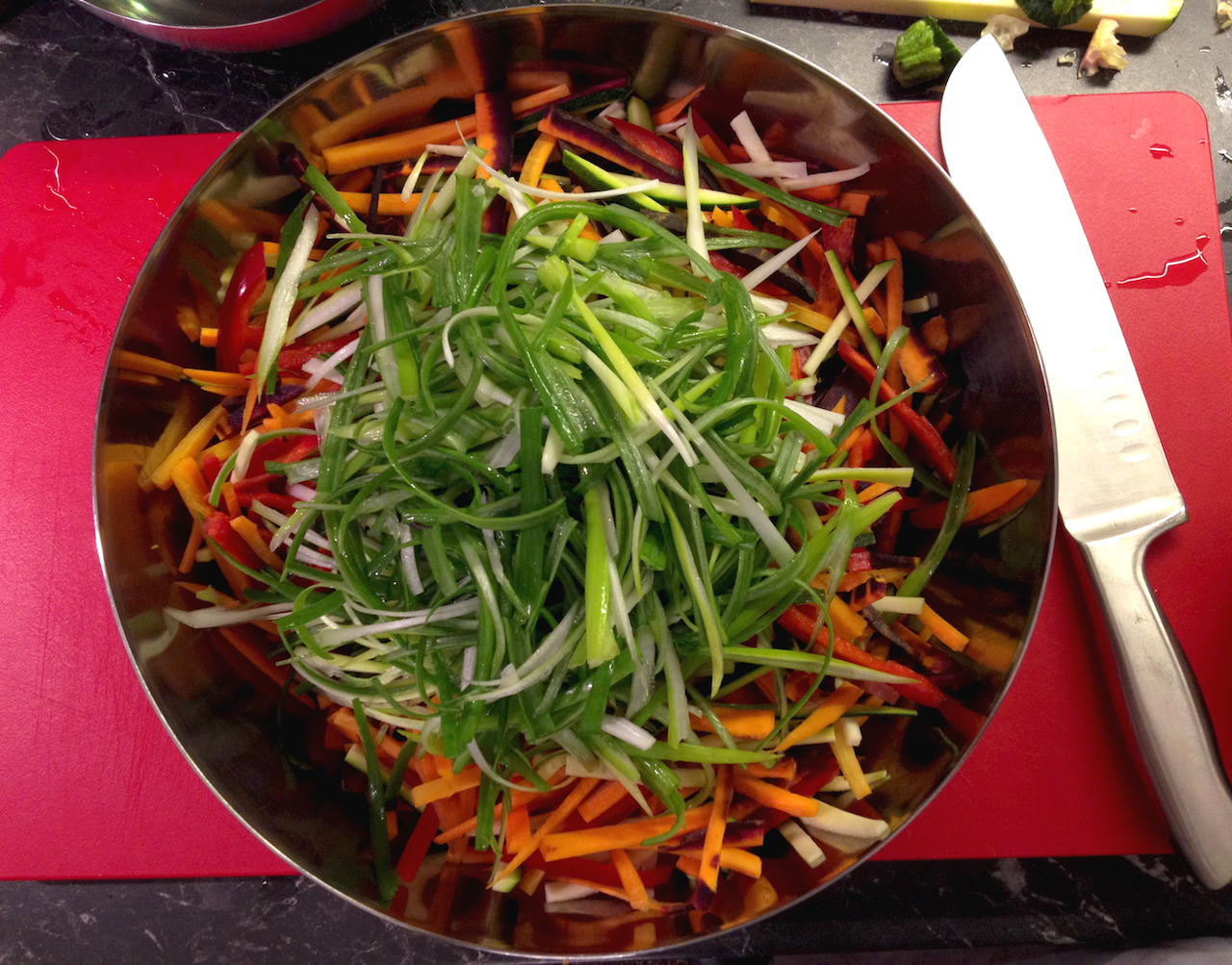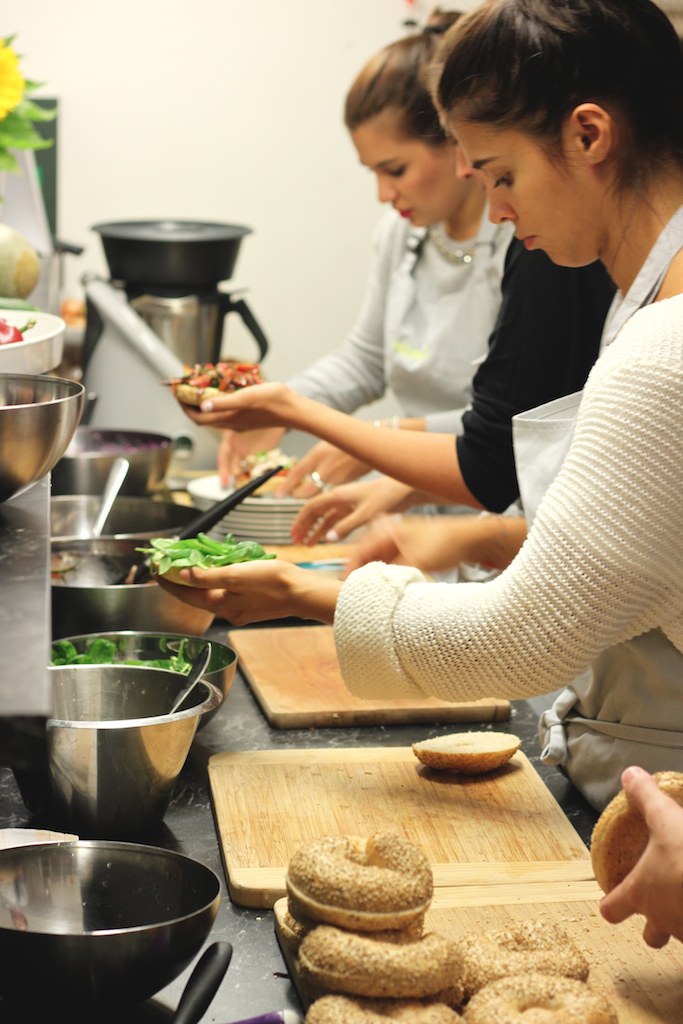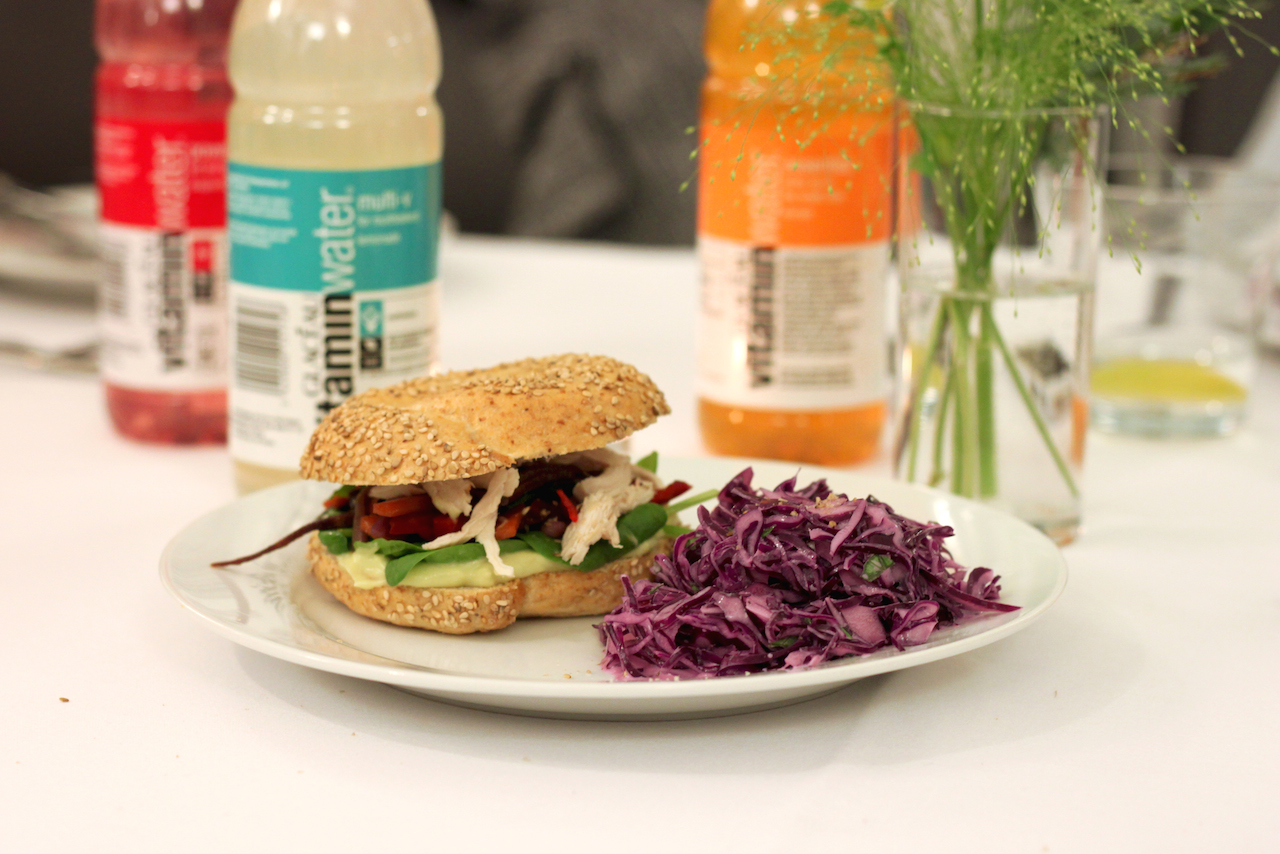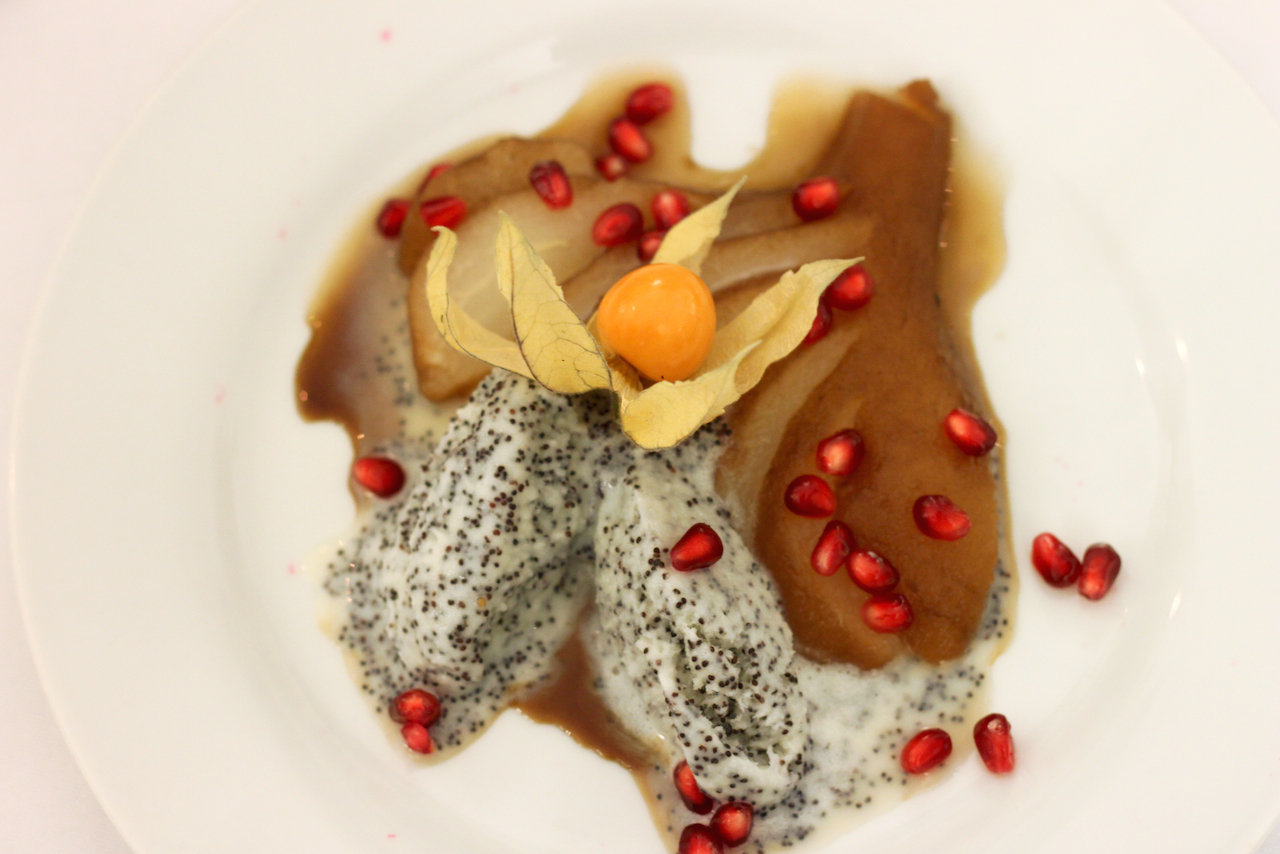 If you feel like you have seen the same bagel over on other bloggers Instagrams or blogs, that is because it is indeed the same bagel! We experienced some technical difficulties as we were arranging our bagels. There was a power outage, which left us having a romantic candlelight dinner in the dark. It didn't bother anyone, because we were all so hungry and happy with our homemade bagels. Nevertheless, what was annoying us, was that we couldn't take a picture of it! :)
When the power went back on, there was only one bagel left to photograph, our 'model' bagel, which is why you may have seen it already ;)
The recipe Parvin created was perfection! The poached chicken was tender with a light note of mint and lemon, bedded on a vibrant mix of vegetables, that have been tossed in almond and sesame oil, placed on the bagel smeared with an avocado sauce. I'm usually not the biggest fan of cole slaw, but this one was delicious and so light (no mayonnaise!). For this cole slaw, red cabbage was simply mixed with yoghurt, sour cream, garlic, white balsamic vinegar and seasoned with salt and pepper. For dessert, Parvin had prepared coffee poached pears with poppyseed ice cream. It was also very nice but couldn't really top the bagel anymore! Everything was accompanied by four different flavors of vitaminwater.