Ever since being at the Press Day for all i need, I was thinking of different ways to mix it into a drink. Raspberries seemed to harmonize with the açaí and aronia berries in all i need. A squeeze of lime juice and mint leaves always work! And that is how a delicious drink was created in my mind using all natural ingredients!
As I was taking the pictures, the colors reminded me of the American flag and I've realized that this would make a perfect drink for 4th of July. Or just to enjoy outside on this sunny Friday afternoon.
I made an alcohol-free version of this cocktail but you could spice it up with some gin. Just saying! ;)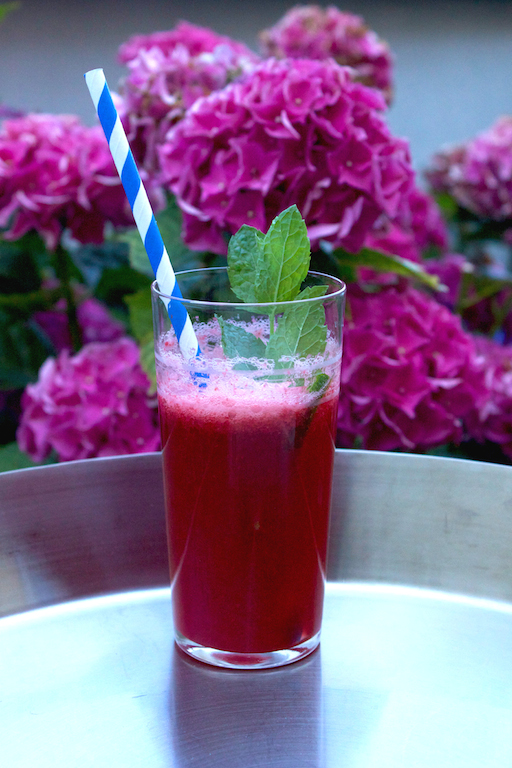 For 2 long drink glasses you will need:
40g frozen raspberries, thawed
1 tbsp freshly squeezed lime juice
1 tsp agave syrup (optional)
300 ml all i need, chilled
some frozen raspberries or ice cubes
mint leaves
lime slices
optional: a splash of gin
1. Puree the thawed raspberries in a blender. Strain the mixture through a fine mesh sieve. Stir in the agave syrup and lime juice juice.
2. Divide the raspberry puree between the two glasses. Pour all i need over it and stir with a spoon. Drop a few frozen raspberries or ice cubes in the glasses, add some lime slices and mint leaves. And enjoy!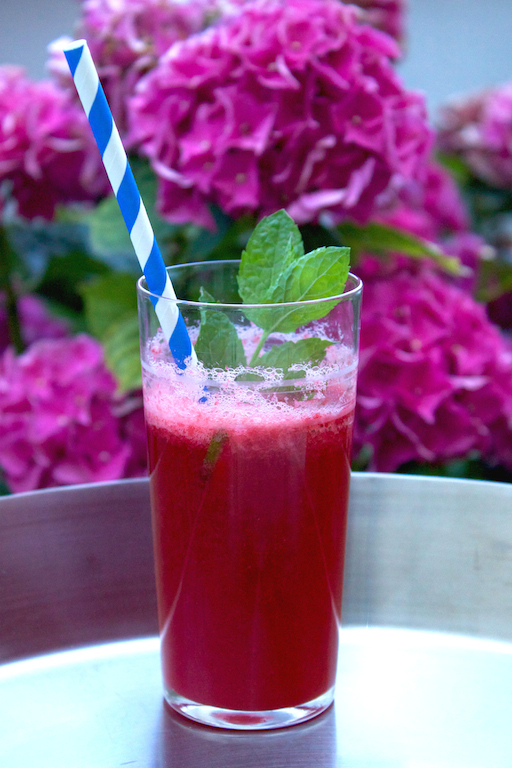 Happy 4th of July! I will be rocking my American flag chucks today :)
Disclaimer: This is not a sponsored post. The all i need cans used in this recipe were given to me at the press day. Opinions expressed here are my own.