Back in November, the lovely Sandra invited me along to a blogger cooking event at Vapiano. We were able to get a glimpse behind the scenes and learn more about the processes and values of the successful franchise from Germany. And we even got to stir things up in the kitchen ;)
Vapiano is always a good idea. The concept is simple: fresh, Italian food prepared in front of you in a trendy and vibrant setting, in over 160 restaurants worldwide. For all of you creatures of habit out there, the menu is the same in each restaurant, no matter where you are in the world ;)
We got a tour of the different stations in the restaurant. The pasta is made fresh every day in the restaurant, then portioned and packaged. After an inspection of the cooling chamber, we got a recipe demonstration of two pasta dishes, Pasta Filetto di Manzo e Rucola and Pasta Silvia. Then it was our time to put on our chef coat and swing the wooden spoon.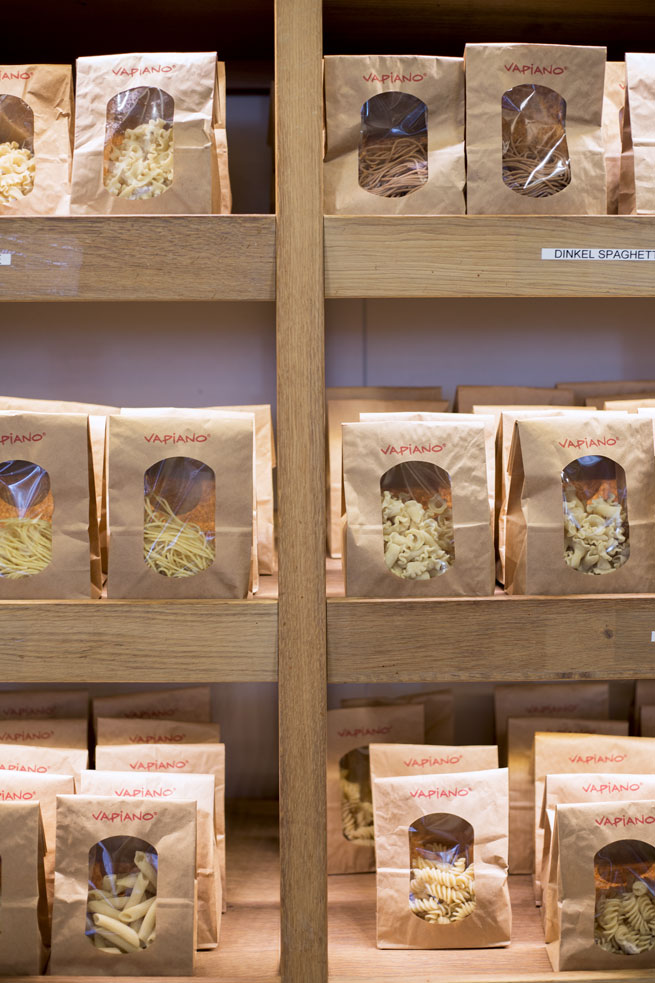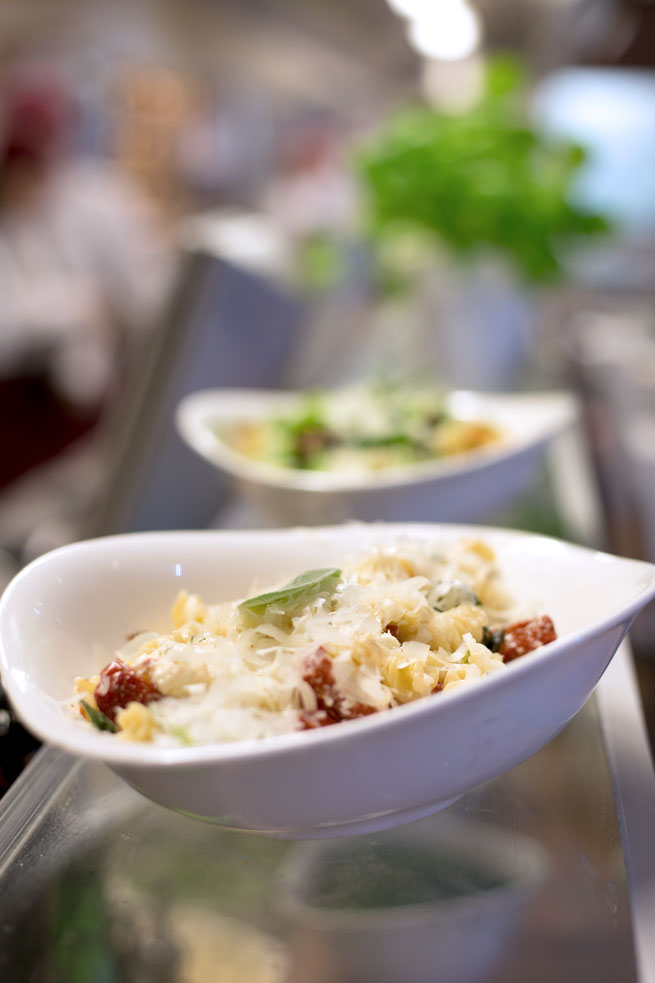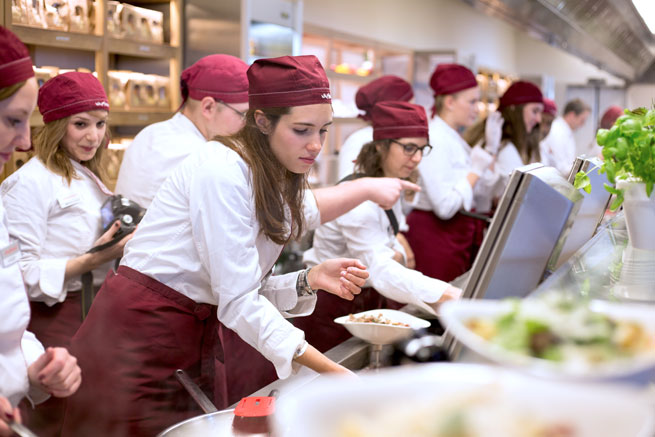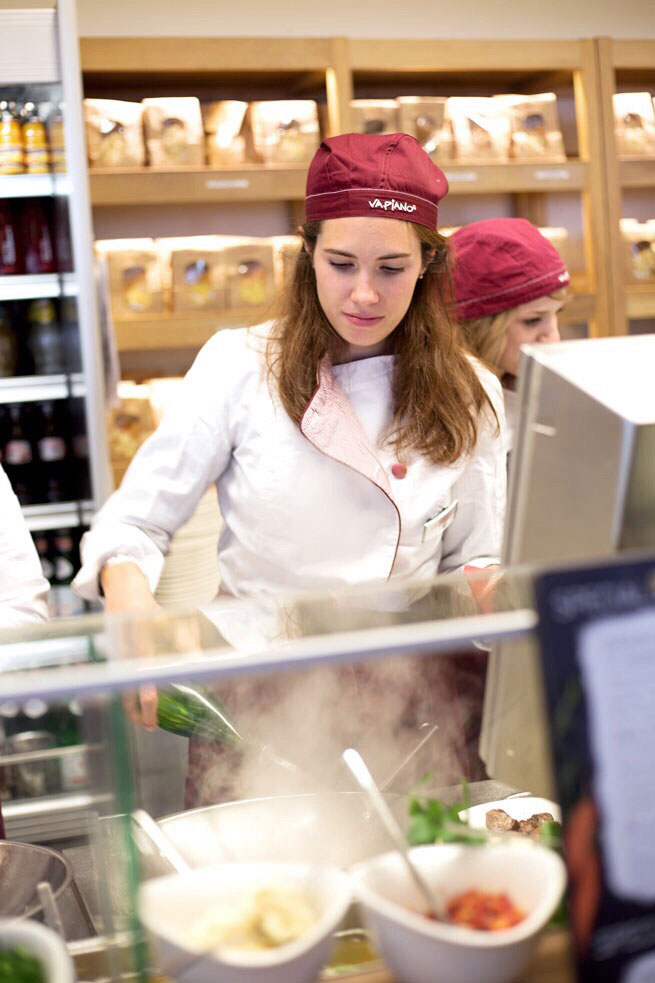 I'm sure you are all eager to know how my dish turned out? :P It was delicious and since making the dish myself, I was able to "drown" my pasta in parmesan! :D That is what I love about Vapiano, you can customize the dishes to your taste!
How was it to be a Vapianisti? It is a lot of work. Vapianisti have to remember hundreds of recipes (thank god I only had to remember one!) and each and every step of them, and entertain the guests while cooking. And the wok pan is sooo heavy, I wasn't even able to transfer the cooked pasta to the plate by myself!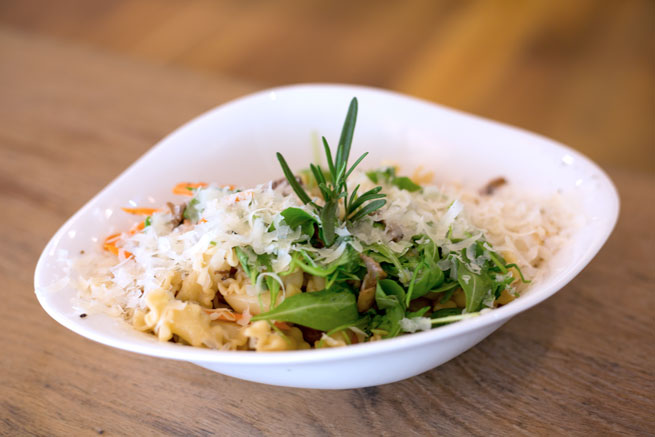 What do you order mostly at Vapiano, pizza or pasta? Let me know in the comments below. I order mostly pizza, but after trying the Pasta Filetto di Manzo e Rucola, I think I'll order pasta more often!