Valentine's Day is tomorrow and my favorite gifts to give (and to get) are the homemade kind, with lots of chocolate! ;) I already baked these brownie raspberry tarts five times this week and have been giving them away as sweet Valentine's Day treats to loved ones. They have been a huge hit and I didn't want to deprive you of these glorious tarts. 
These small chocolate tarts almost have a mousse-like texture to them. The dark and intense chocolate flavor is balanced out by the tart raspberries and to add my own little twist, I have added a generous shot of Amaretto. You don't have to use it but I highly recommend it! 
The recipe yields two small tarts, perfect for a romantic evening with your special someone or a Galentine's Day celebration. Feel free to double the recipe if you will be giving away some.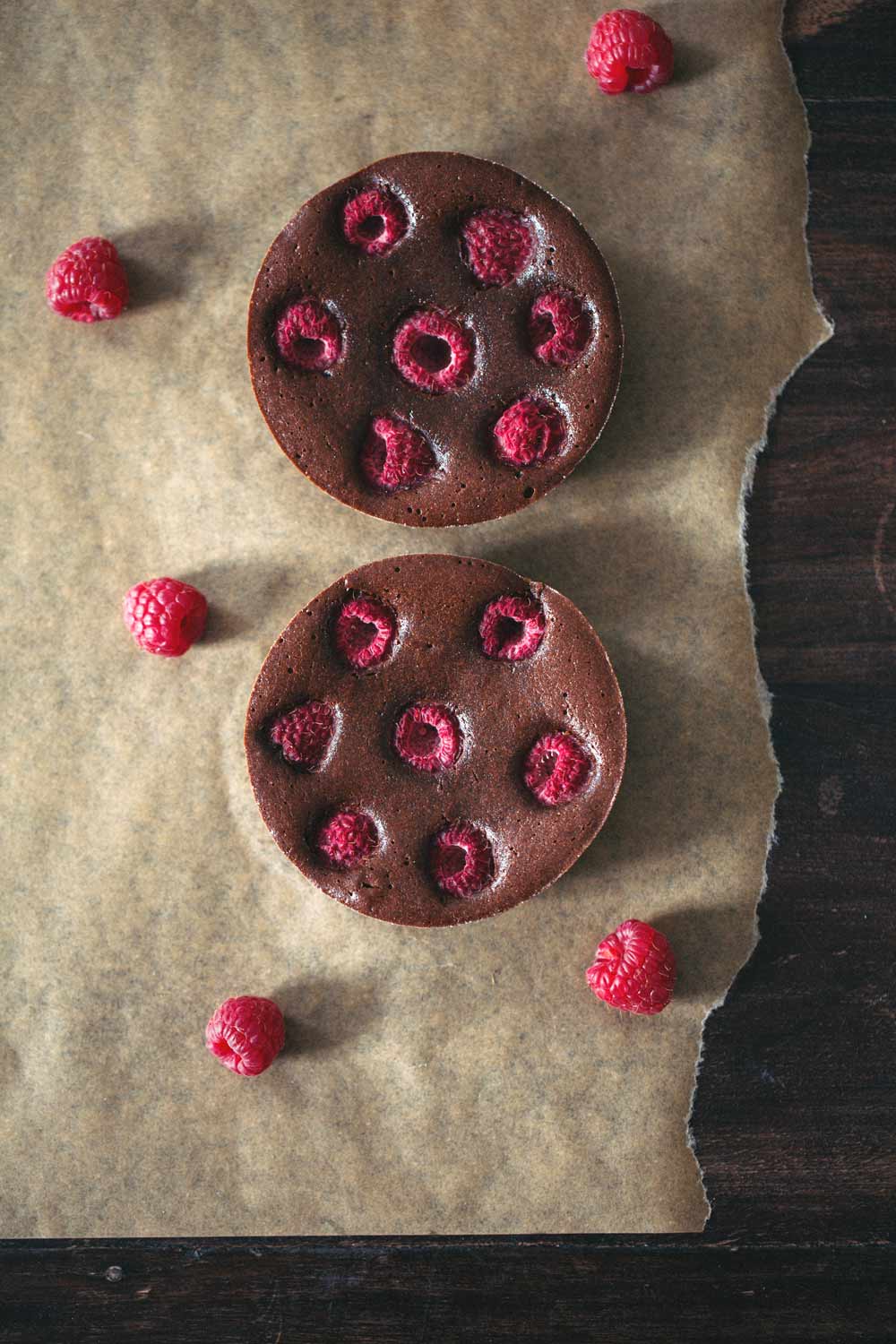 Brownie Raspberry Tart for 2
Dark chocolate meets tart raspberries with a sweet almond note
Ingredients
60g dark chocolate 70%, chopped
20g butter
30g brown sugar
20ml heavy cream
1 egg
1 tbsp Amaretto (optional)
10g all-purpose flour
pinch of salt
50g fresh raspberries
Instructions
Preheat oven to 150°C. Grease and flour two small 10 cm round cake tins.
Place the dark chocolate, butter, brown sugar and heavy cream in a saucepan over low heat. Stir occasionally until the mixture is smooth. Once everything is melted, set it aside and let it cool for 5 minutes.
Mix in the egg and Amaretto and whisk until well combined. Add the flour and pinch of salt and stir until just combined.
Pour the mixture into the prepared cake tins and top with the fresh raspberries. Bake for 30-35 minutes or until a toothpick inserted comes out clean. It's delicious just on it own or with a dollop of whipped cream or vanilla ice cream.
Notes
*Adapted from Donna Hay.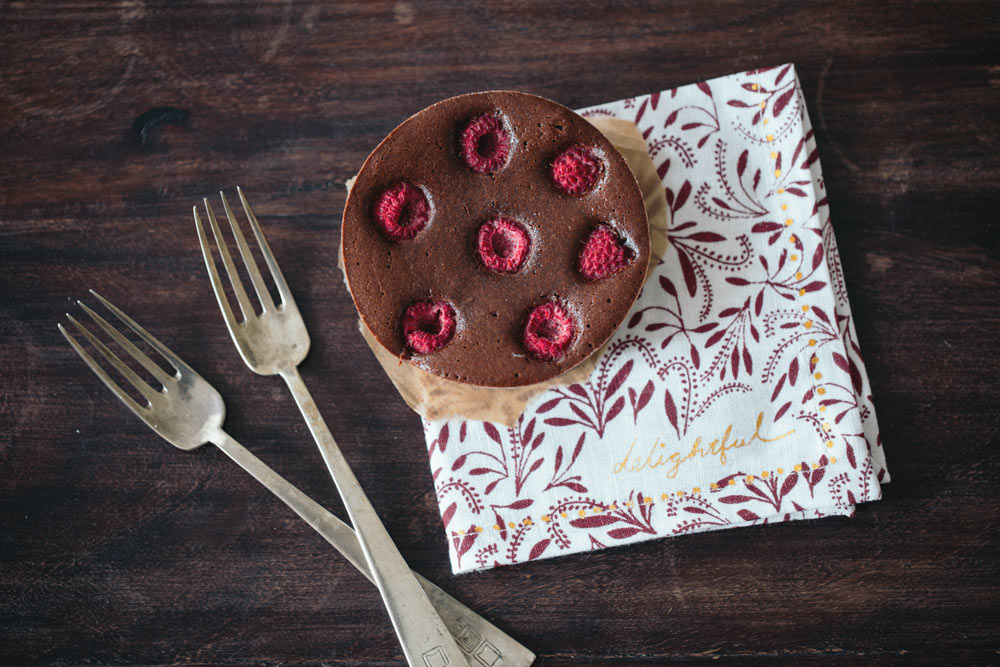 They taste delicious on their own, but you could also add a dollop of whipped cream or some vanilla ice cream.
What will you be baking for Valentine's Day?
If you need more Valentine's Day inspiration, check out my Apple Rose Tartelettes and Red Velvet Crinkle Cookies.