My new favorite drink at Starbucks is the Vanilla Spice Latte. Usually I find Starbucks' signature drinks overly sweet but with the Vanilla Spice Latte I was pleasantly surprised. The spices-infused syrup adds a nice contrast to the sweetness of the vanilla. It is a tasty treat on a cold winter day and the spices will warm you up from the inside.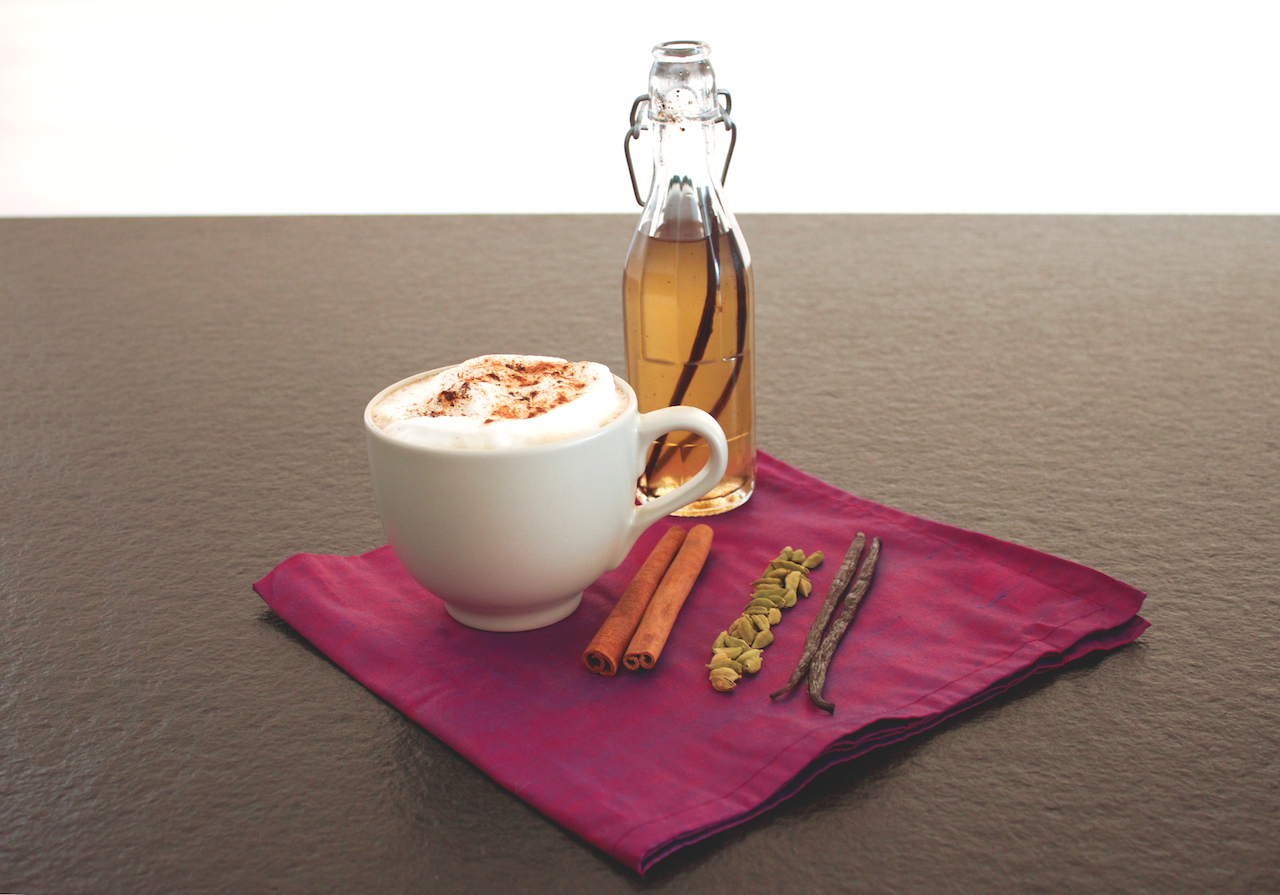 Like all of Starbucks signature drinks they can be quite pricy! And unfortunately the Vanilla Spice Latte is no exception and can cost you dear (especially if you love it so much that you want to consume it daily!). So I created a copycat version, by making my own vanilla spice syrup.
The Vanilla Spice Latte is made with a simple syrup with warming flavors of cardamon and cinnamon and sweet vanilla notes. The dominant flavor of the syrup is definitely cardamon with hints of cinnamon, but the flavors are not overwhelming the coffee.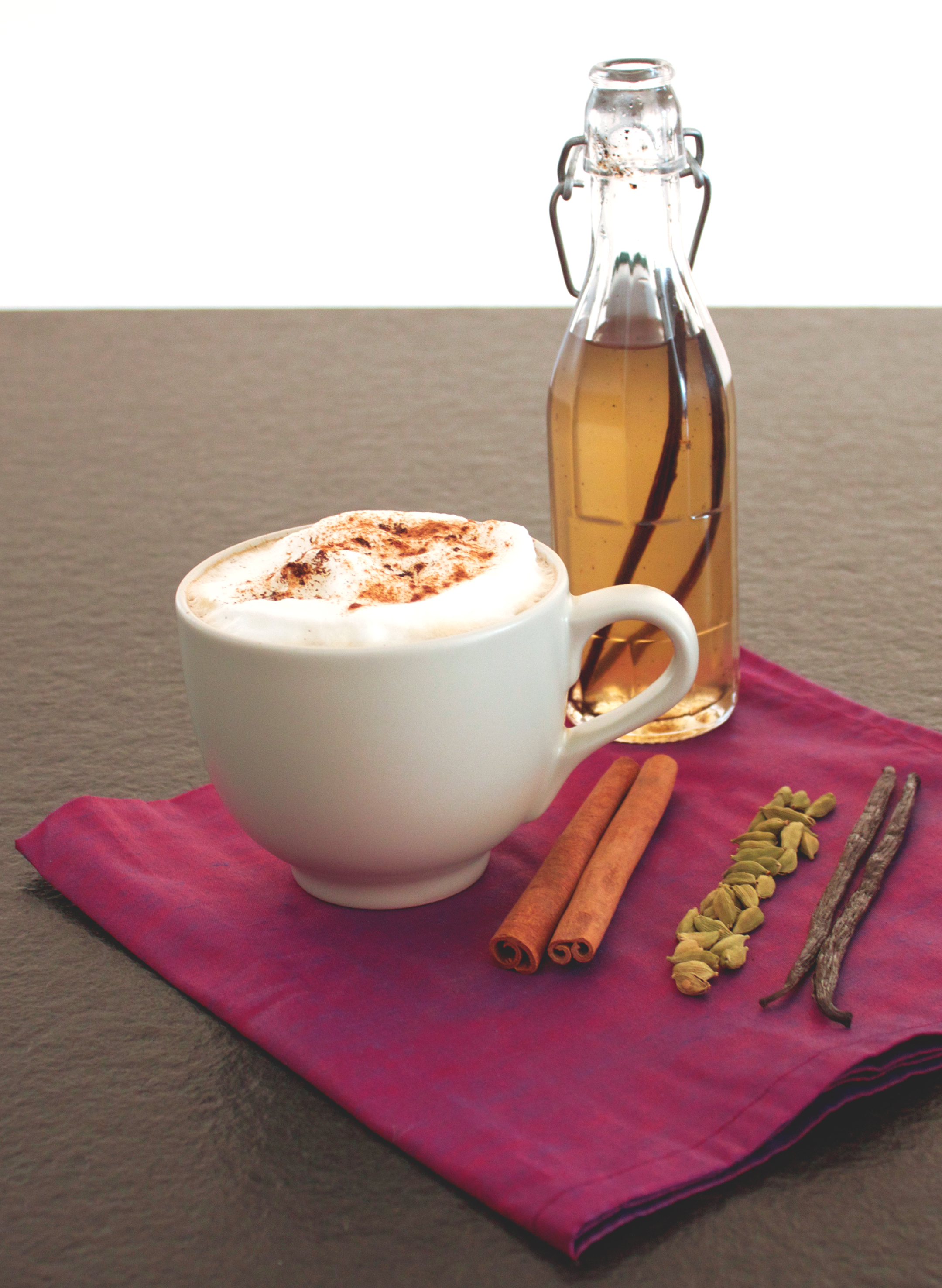 Vanilla Spice Latte
2014-02-13 13:57:04
A delicious, spicy variation on a classic latte
Vanilla spice syrup
250ml water
220g caster sugar
4 cardamon pods
1 cinnamon stick
1 vanilla bean, split and seeded
1 tbsp vanilla extract
Instructions
Pour the water in a saucepan. Add the sugar, cardamon pods, cinnamon stick and vanilla bean. Bring the mixture to a boil and let it cook for 3 minutes. Remove the saucepan from the heat and stir in the vanilla extract. Let the syrup cool down completely. Once cooled pour your syrup in a glass bottle or mason jar. I like to add the split vanilla bean to make it look pretty.
To make a vanilla spice latte, add about 1-2 tablespoons of the vanilla spice syrup to your coffee, fill your cup with steamed milk and sprinkle some ground cinnamon and vanilla sugar on top.
Notes
Store your syrup in the refrigerator.
Adapted from Starbucks
Bowsessed™ https://bowsessed.com/
I don't like whipped cream but if you do, feel free to add some on top (the Starbucks version has a whipped cream topping). You can also use
almond milk
or soy milk to make your Vanilla Spice Latte.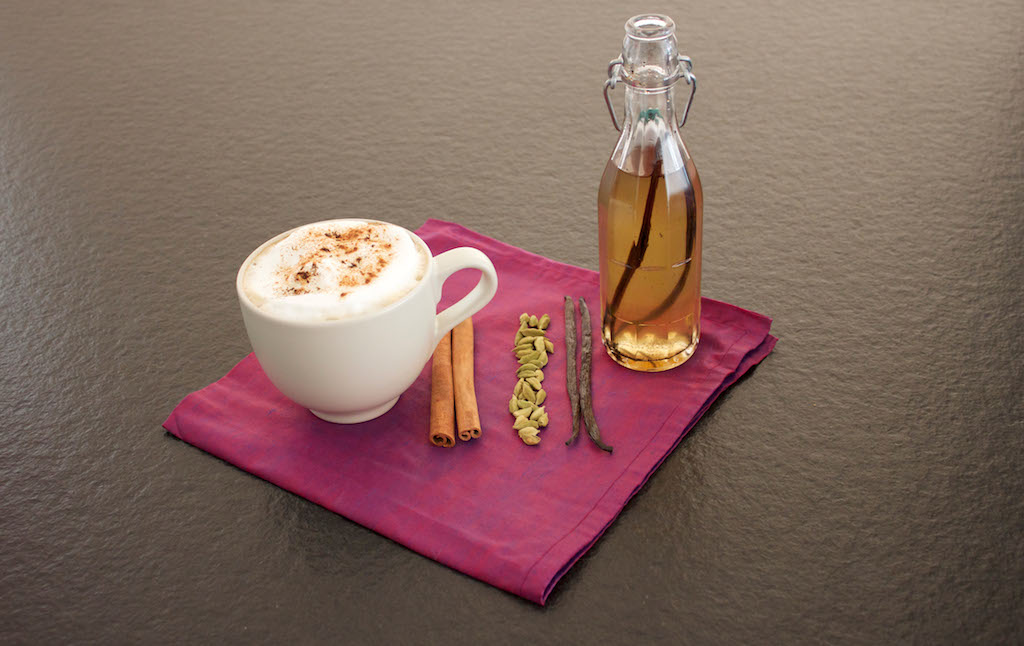 My version of the Vanilla Spice Latte is definitely cheaper and healthier, there are no nasties added (sorry Starbucks!).
With this easy and delicious syrup you can enjoy a rich and warming Vanilla Spice Latte every day and your wallet will thank you for it ;) It is the perfect drink to cheer you up when it is cold and gray outside.
Have you tried Starbucks Vanilla Spice Latte yet? Will you give this recipe a try?