Last week, the organic food brand Ja! Natürlich very kindly hosted a cooking event called 'Twitcook', where Vienna-based Twitter users were invited for an evening of cooking, feasting and tweeting.
The event focused on the theme 'Fire & Ice'. Think fine, organic grilled meat and tasting the newest ice cream flavors from Kremstaler Eismacher.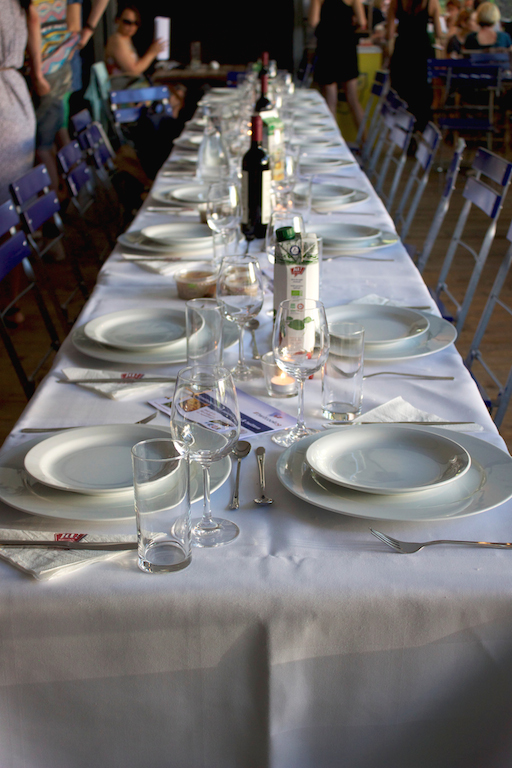 After some introductions and a quick toast it was time to start cooking! We were divided in 3 teams, the first 2 being responsible for the salads and main courses and the third one for the dessert.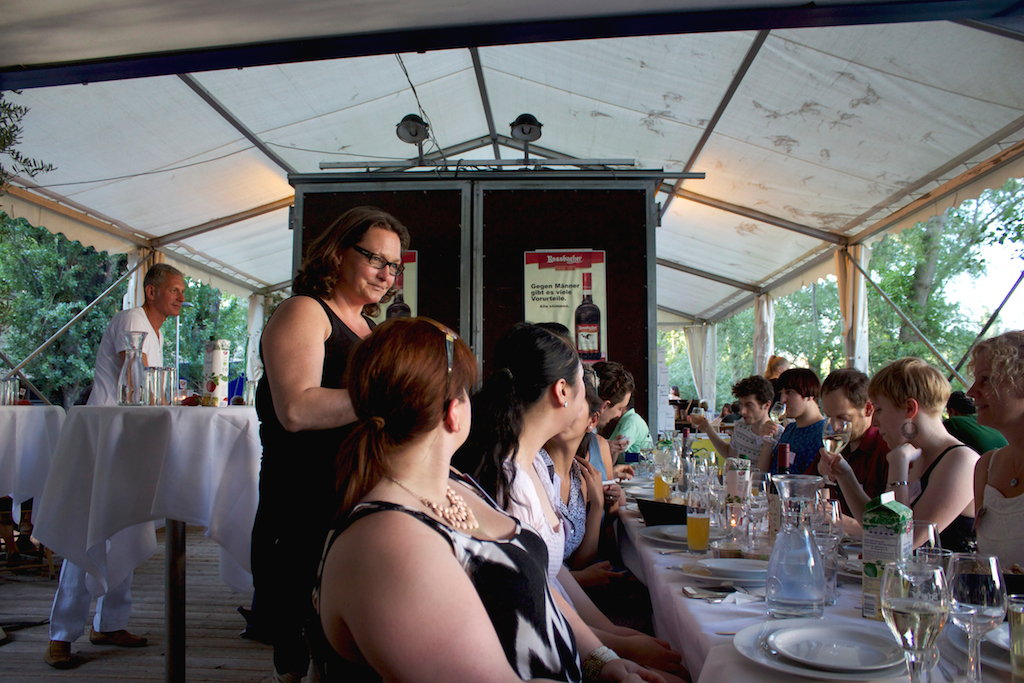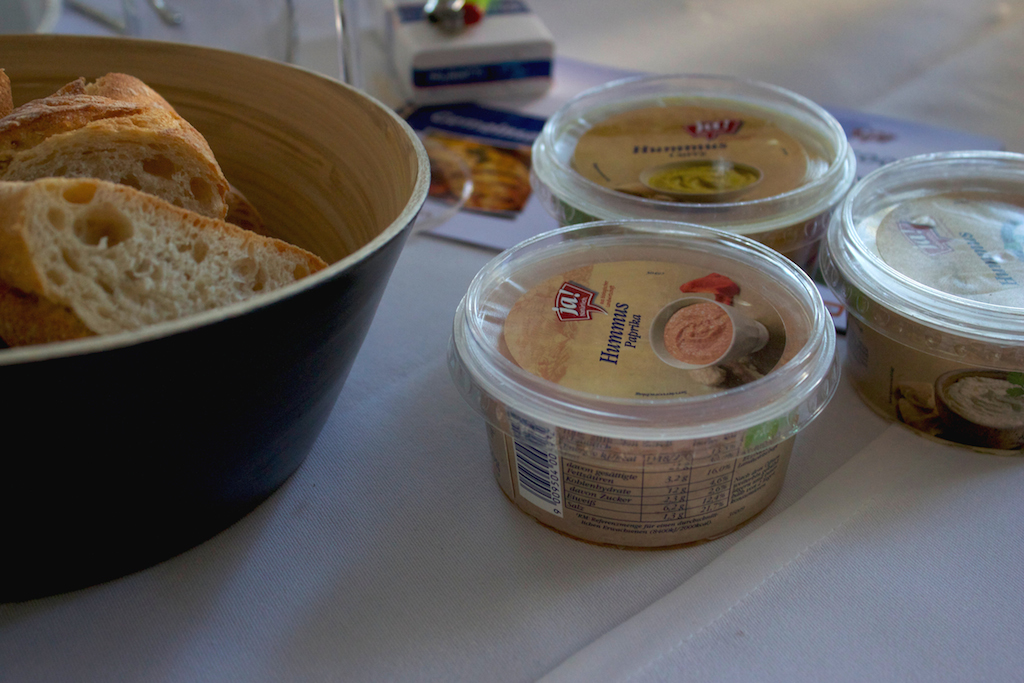 We were also able to taste a novelty from Ja! Natürlich: 3 varieties of organic hummus in curry, bell pepper and original.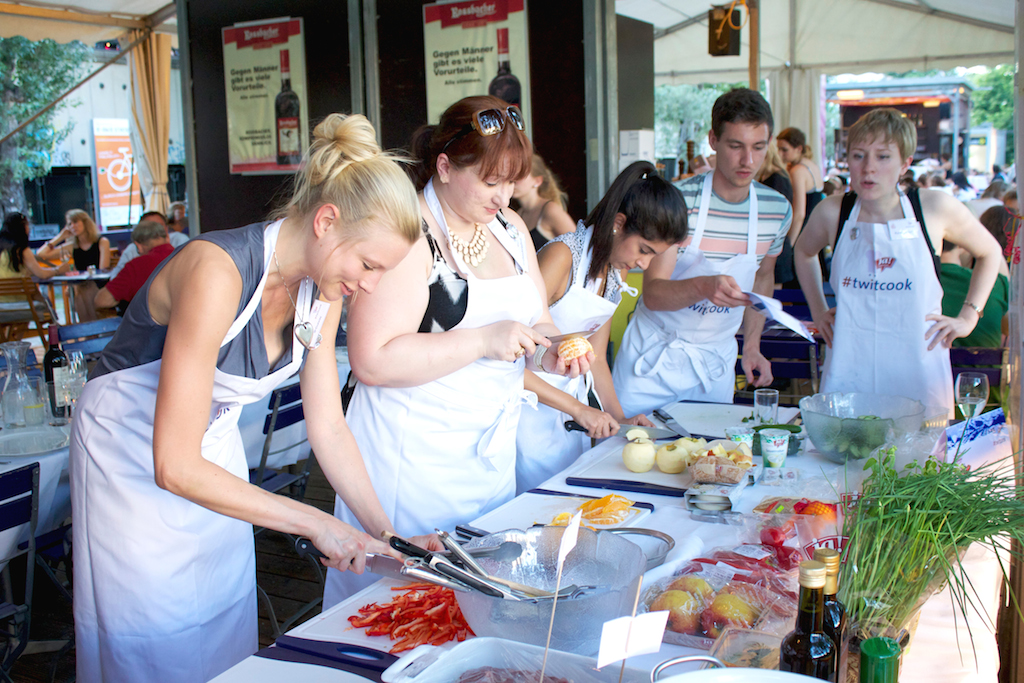 Let the chopping begin! ;)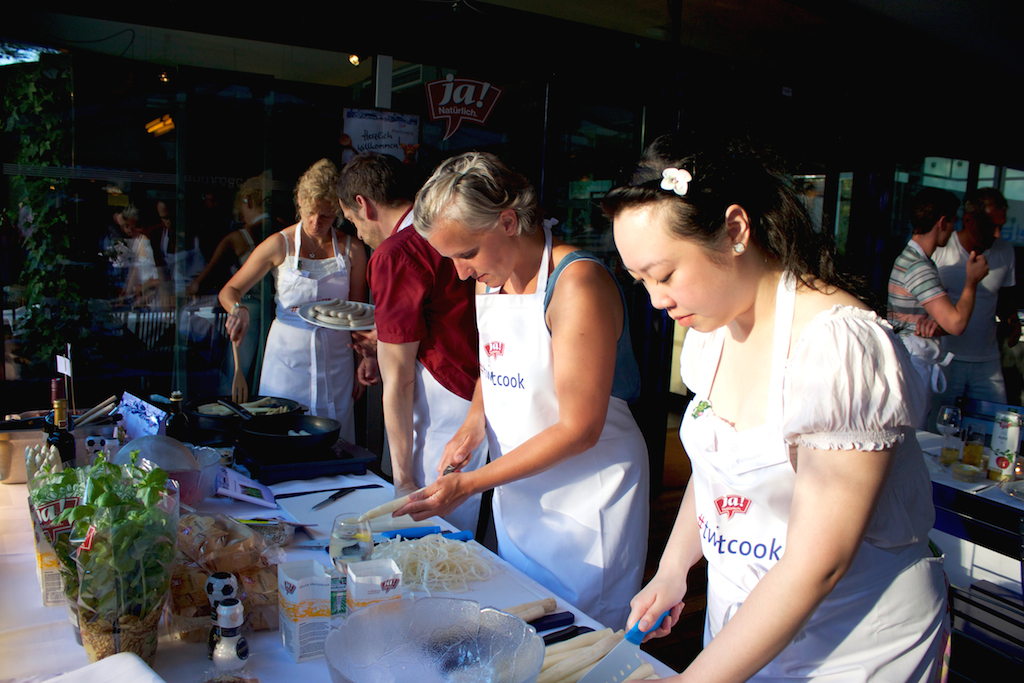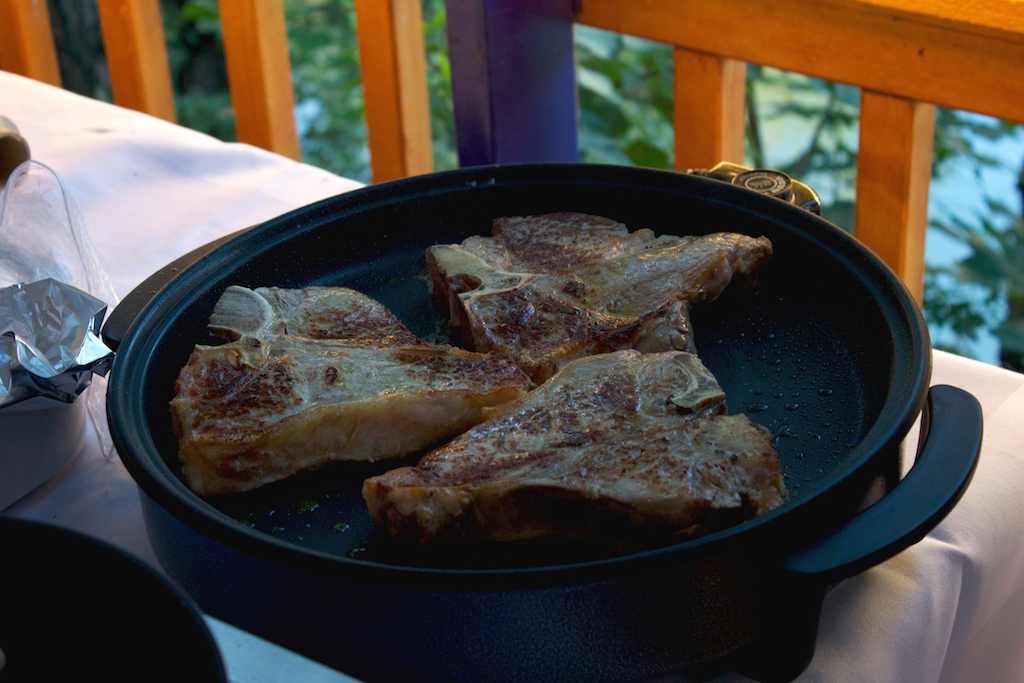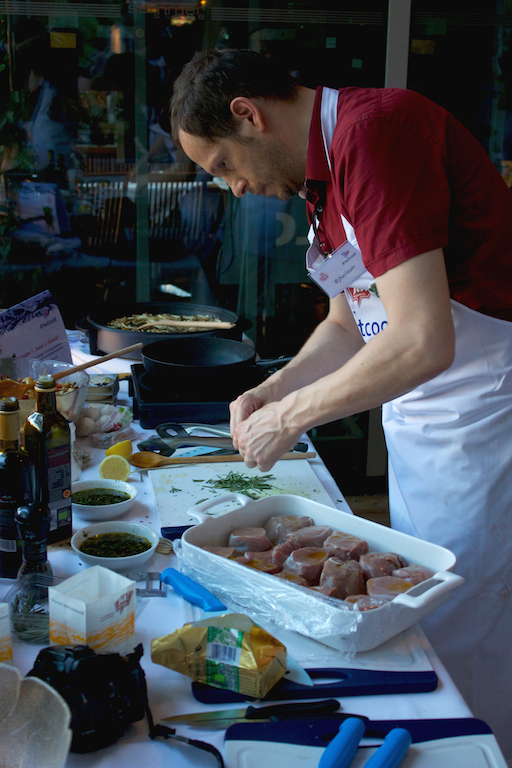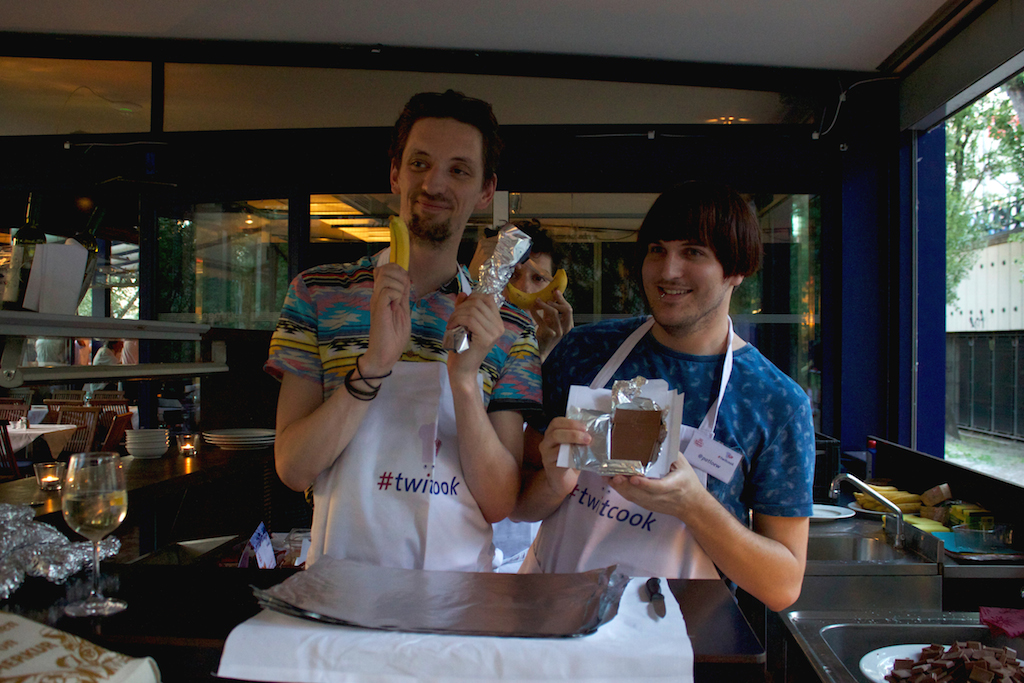 Team 3 preparing some chocolate bananas to put on the grill. Now I'm not a fan of bananas (at all), but I tasted the chocolate and ice cream and it was delicious!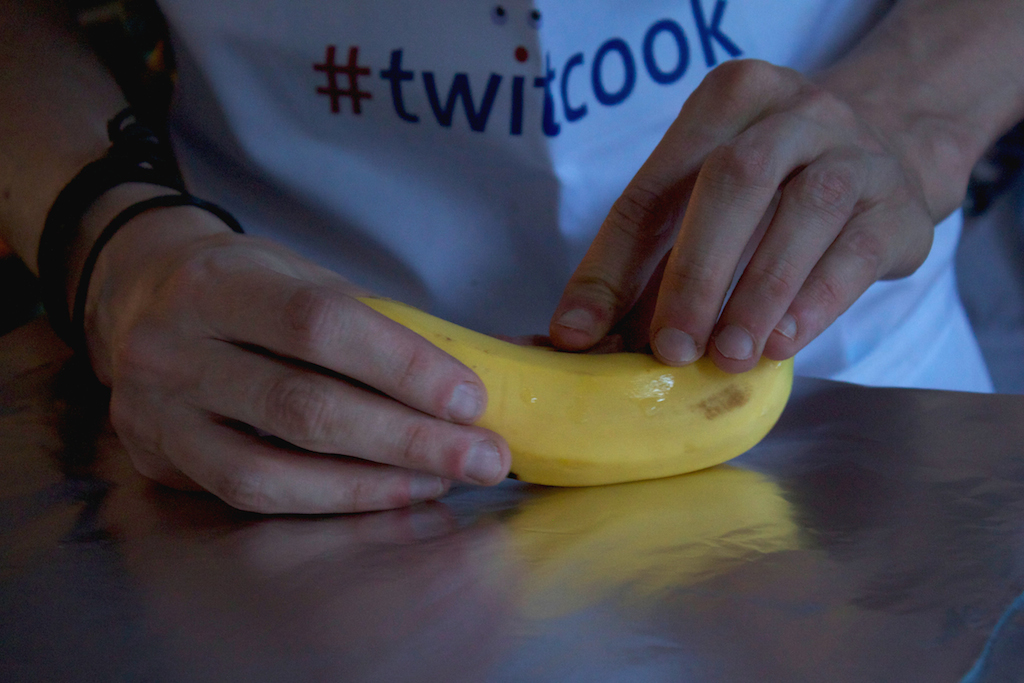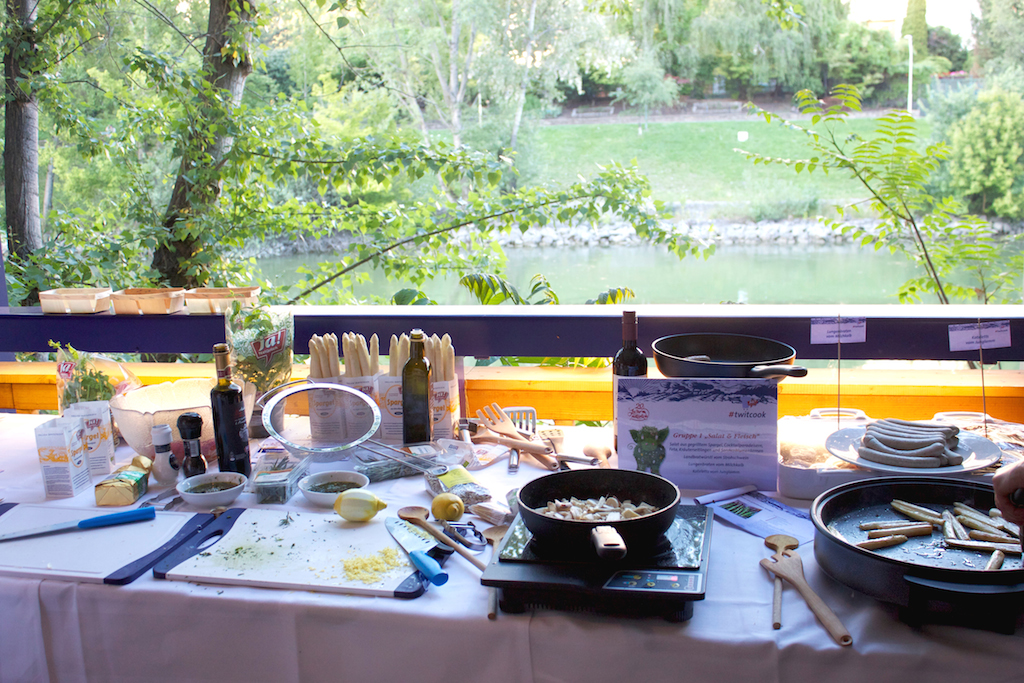 There was no time to snap pictures of our finished work as it was gone in no time! ;)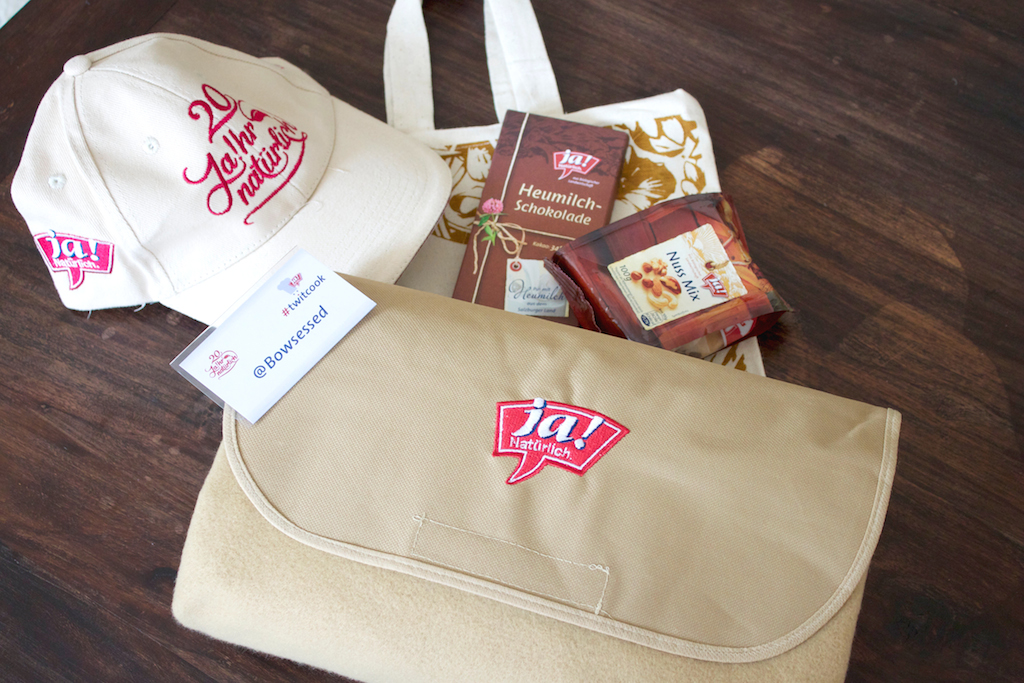 We were sent home with a great goodie bag, filled with a picnic blanket that I'm very excited to try out!
Thank you Ja! Natürlich for a lovely and delicious evening!