Right in time for the Oscars I want to share with you a super simple and quick recipe that is sure to be a crowd pleaser: Truffled Parmesan Popcorn. If you like things truffled, you will love this recipe!
Tossing your popcorn in truffle oil and adding freshly grated parmesan is such a simple, yet decadent way to jazz up regular popcorn, even for a low-key movie night.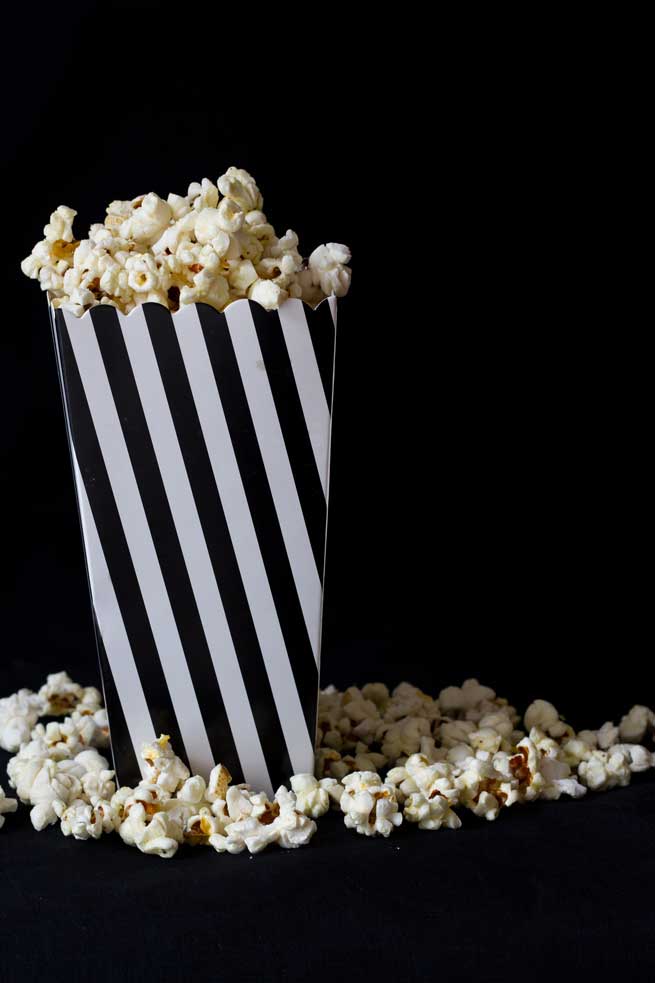 Truffled Parmesan Popcorn
Ingredients
100g popcorn kernels (organic)
2 tbsp olive oil (organic)
20g freshly grated Parmesan cheese
1 tbsp truffle oil
coarse salt
fresh ground black pepper
Instructions
Pour the olive oil in a large pot and gently heat it. Add the popcorn kernels and immediately put on the lid. Keep the stove on medium heat and wait for your kernels to start popping. Jiggle the pot around a few times to keep it from burning. And make sure you keep the lid on, otherwise you will have popcorn everywhere. Keep the pot on the heat until the popping slows.
Once the popcorn is popped, add the truffle oil, salt and pepper and toss it to coat. Add Parmesan cheese on top. Serve while still warm.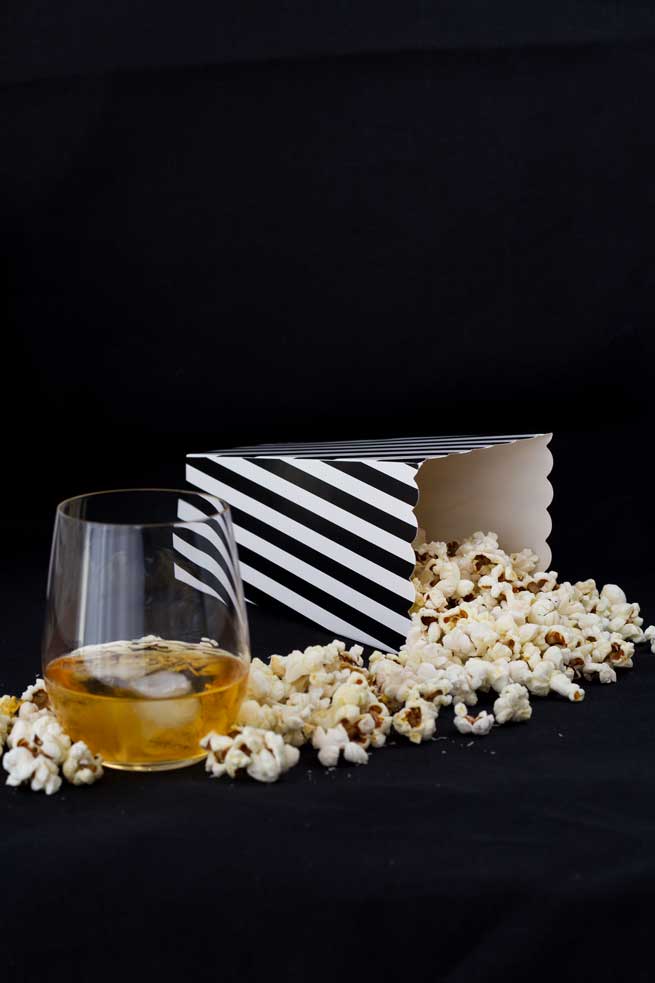 I must admit that I haven't seen any nominated movies this year, apart from "The Grand Hotel Budapest". Nevertheless, I will be rooting for Reese Witherspoon or Julianne Moore for "Best Actress in a leading role" (I can't decide!) and Emma Stone for "Actress in a supporting role". I have found some cute Oscar ballot printables from Sugar and Charm. They are a fun way to guess who you think will win and make a game out of it with your friends. 
Will you stay awake for the Oscars tonight?