Kan Zuo, the mastermind behind the Sign Lounge in Vienna, was kind enough to take some time to introduce me to the world of mixology and show me some of his secrets to mixing the perfect cocktail.
If you have never been to the Sign Lounge, you are in for a treat! In my opinion, it is the best bar in Vienna! With attention to detail and remarkable meticulousness, Kan develops and mixes exquisite drinks, that convince with clever and refined flavor combinations.
The cocktail menu, that counts close to 150 drinks, leaves no desires unfulfilled. Kan reinterprets classics and creates new exotic cocktails with a variety of taste nuances. The hospitality is also impeccable as water and snacks are a matter of course at the Sign Lounge!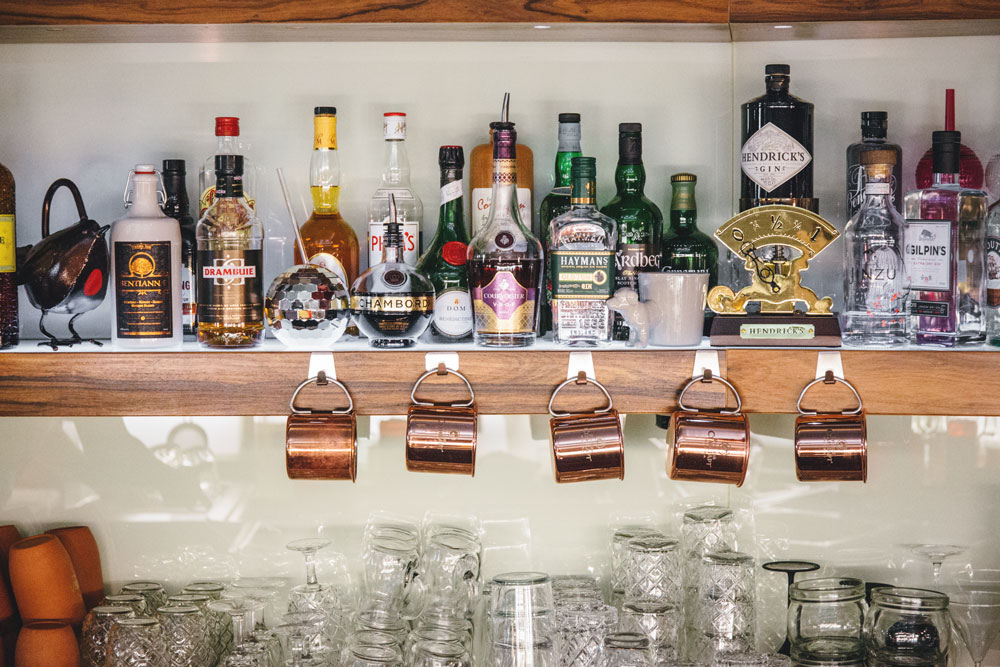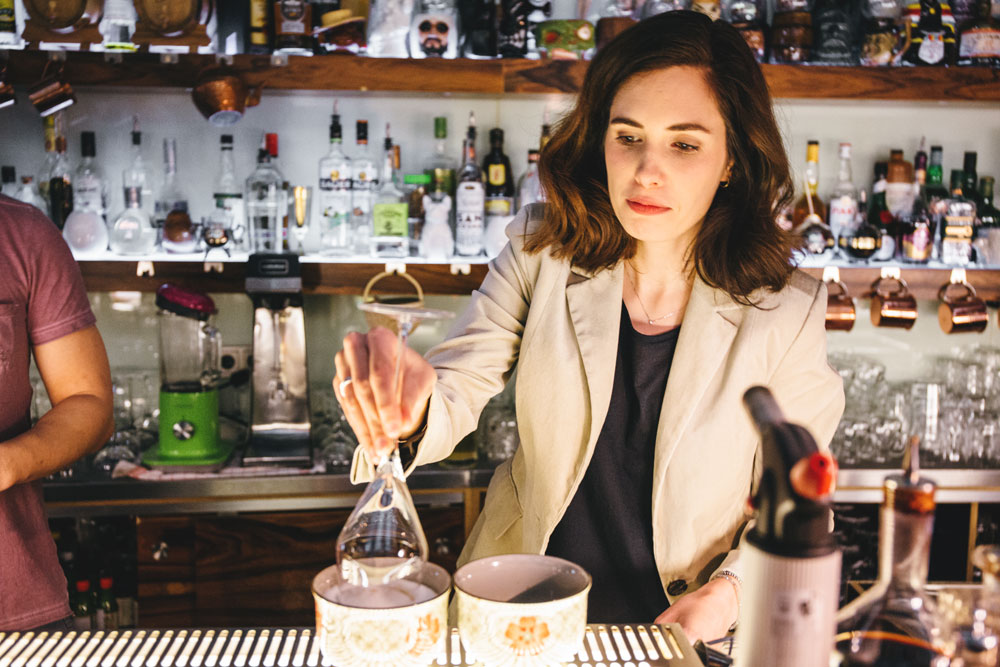 For the occasion of my second culinary closeup with Comepass, we mixed three drinks inspired by the roaring twenties: Sound of the Ring, Golden Age Martini, and Flamenco Lady. The Sound of the Ring and Flamenco Lady have been developed for the ÉMILE Bar at Hilton Vienna Plaza and the Golden Age Martini, a lighter martini with a subtle grapefruit note, was created by Kan on the spot, just for us to enjoy.
The Sound of the Ring plays a tribute to the famous Ring Road in Vienna. The golden drink captures the noble atmosphere of the famous road and history behind it. The sugar rim symbolizes the city wall and the transformation from a defense base to a pleasant meeting place and the traditional Austrian coffeehouse culture. The harmonious flavor comes from the composition of the Calamansi fruit, paired with subtle chocolate, coffee notes and topped with sparkling champagne. A Mozartkugel is served with it as a special treat. Kan has exclusively shared with me the recipe for this delicious drink. It was my favorite and I will it share with you very soon! ;)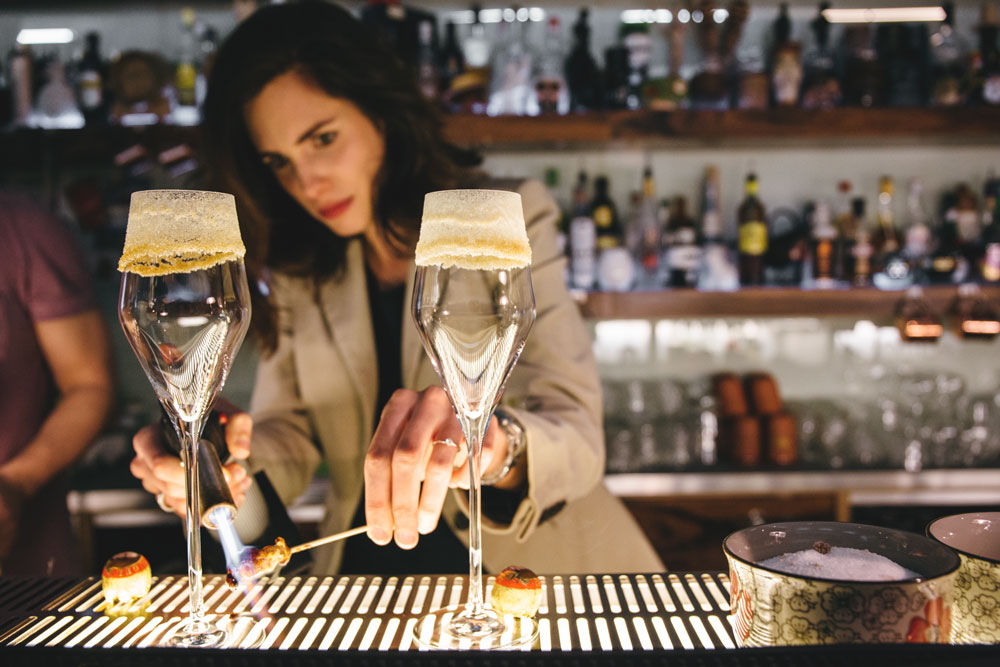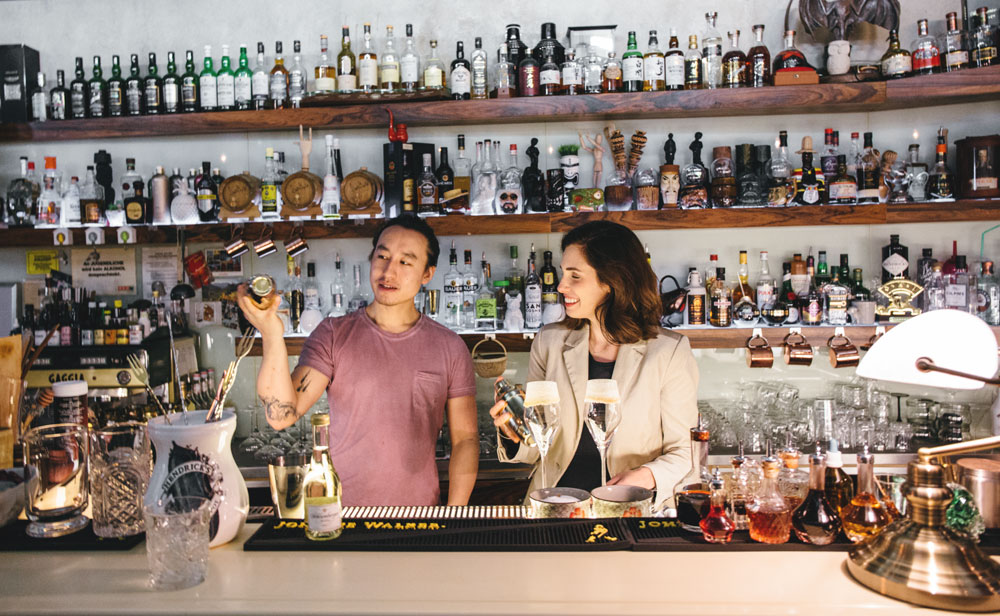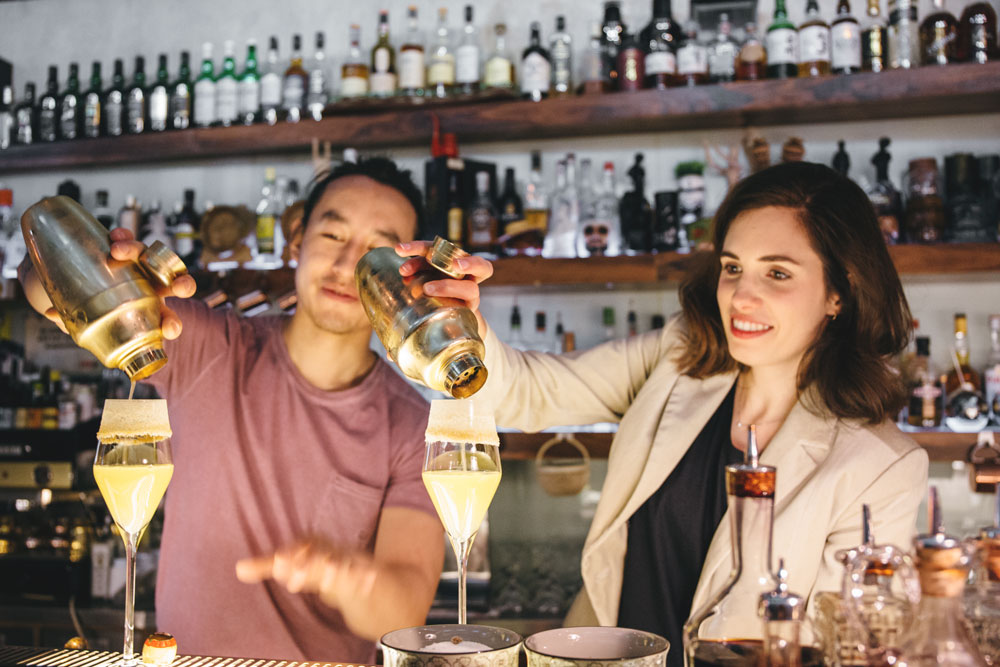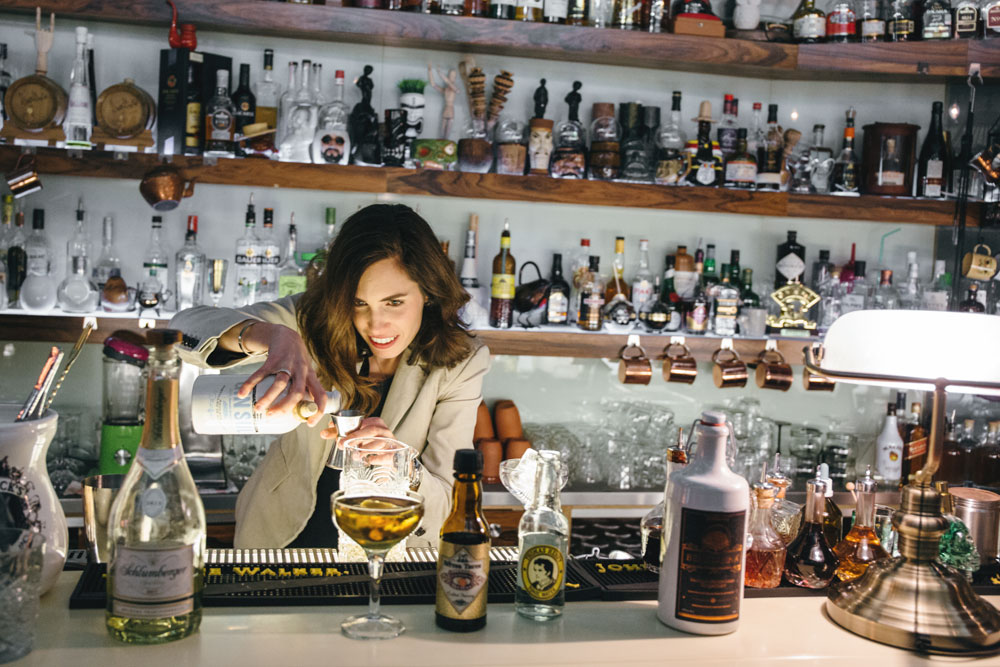 Shaken or stirred?
That is the burning question for everyone new to the exciting world of mixology: When should a cocktail be shaken and when should it be stirred?
Shaking and stirring will both chill, dilute your drink and integrate the flavors of the ingredients, but the method of shaking will lead to a colder cocktail. The big difference is that shaking will aerate the drink and make it frothy. Shaking will also break down more ice and add a greater amount of water than stirring. Generally, stirring is preferred to bring out the aromas in more delicate flavors, like in a Martini Cocktail. Vermouth and Gin have very fine flavors, therefore shaking, that brings down the temperature, would cause these delicate notes to disappear. For this reason, stirring is preferred for Martini cocktails.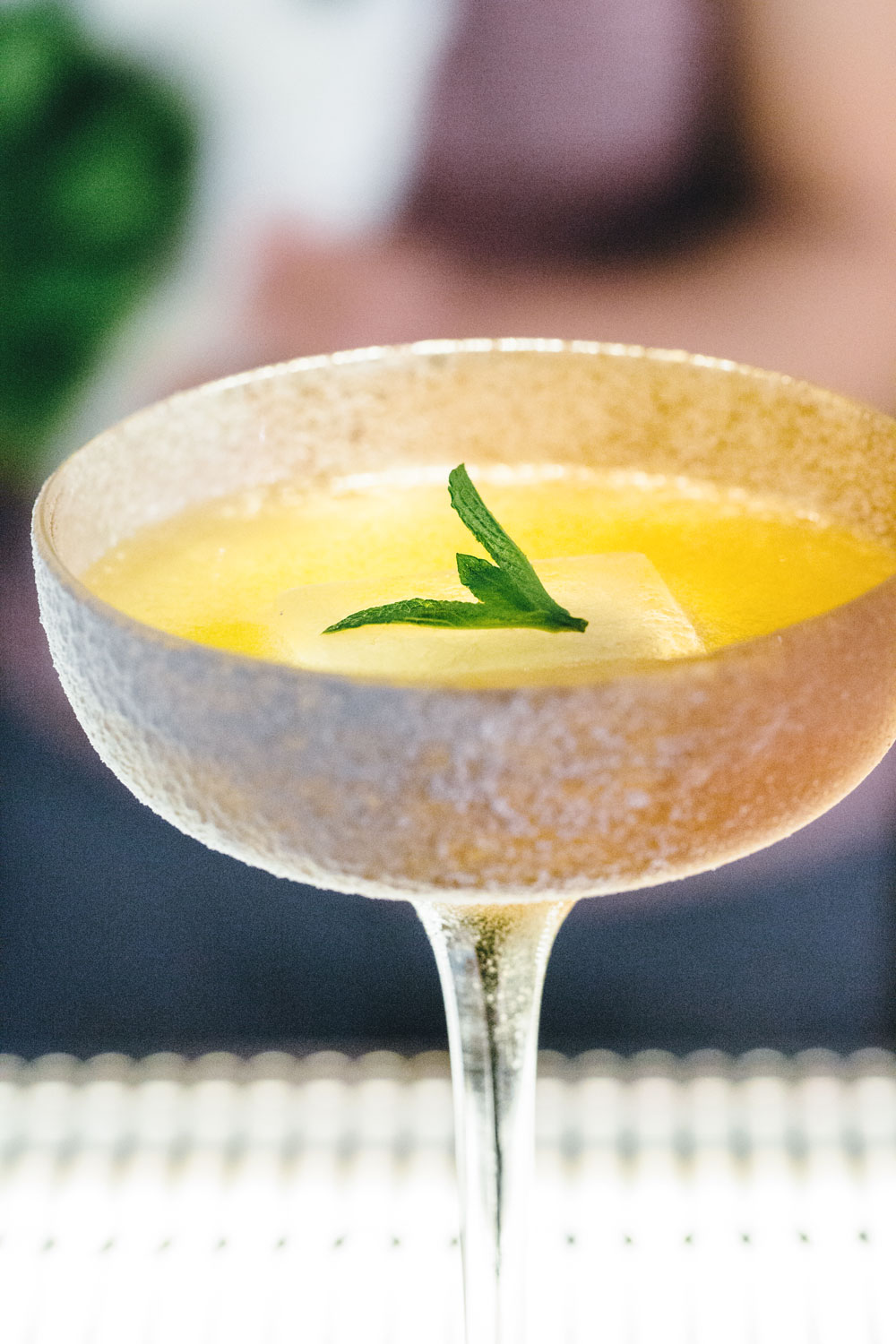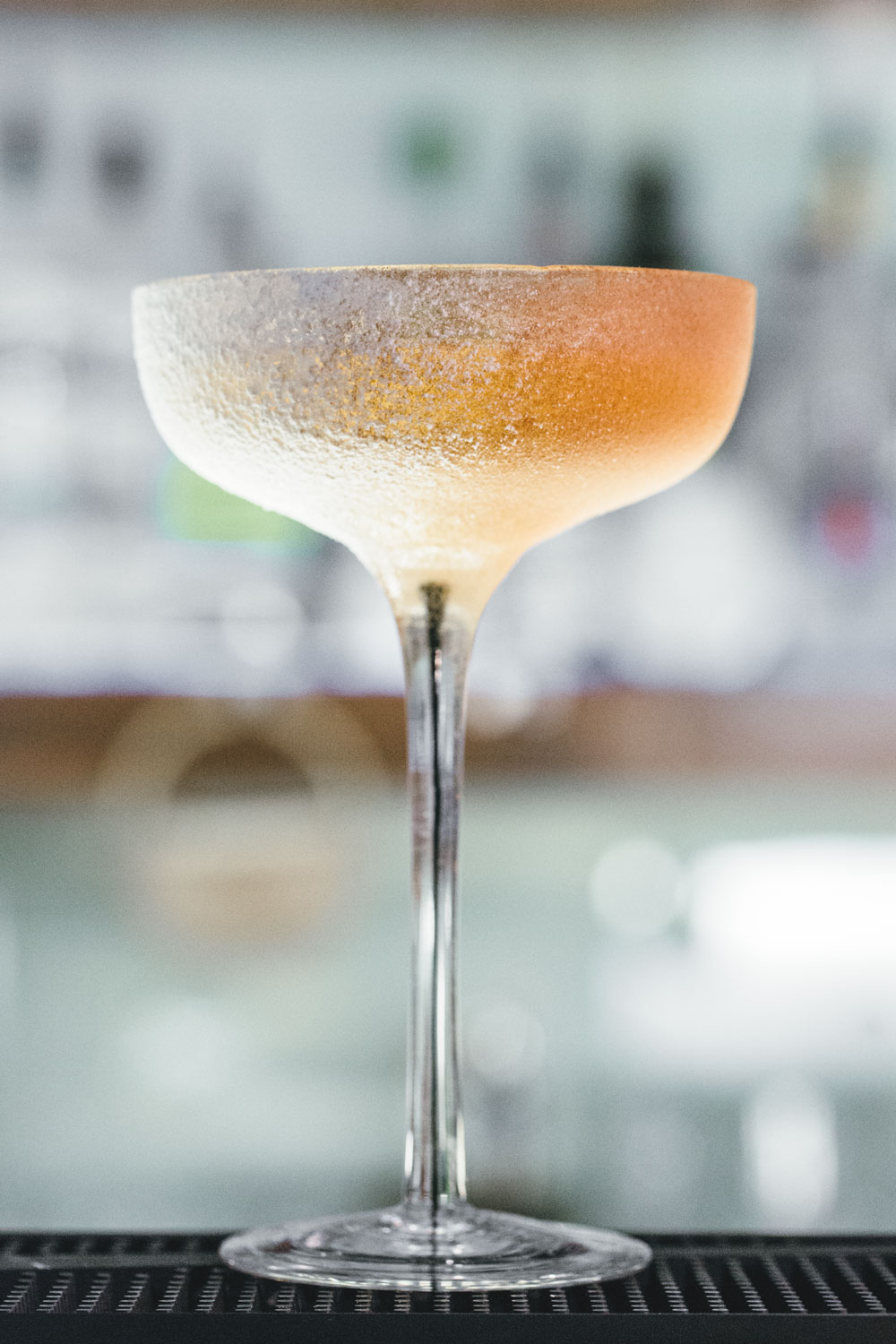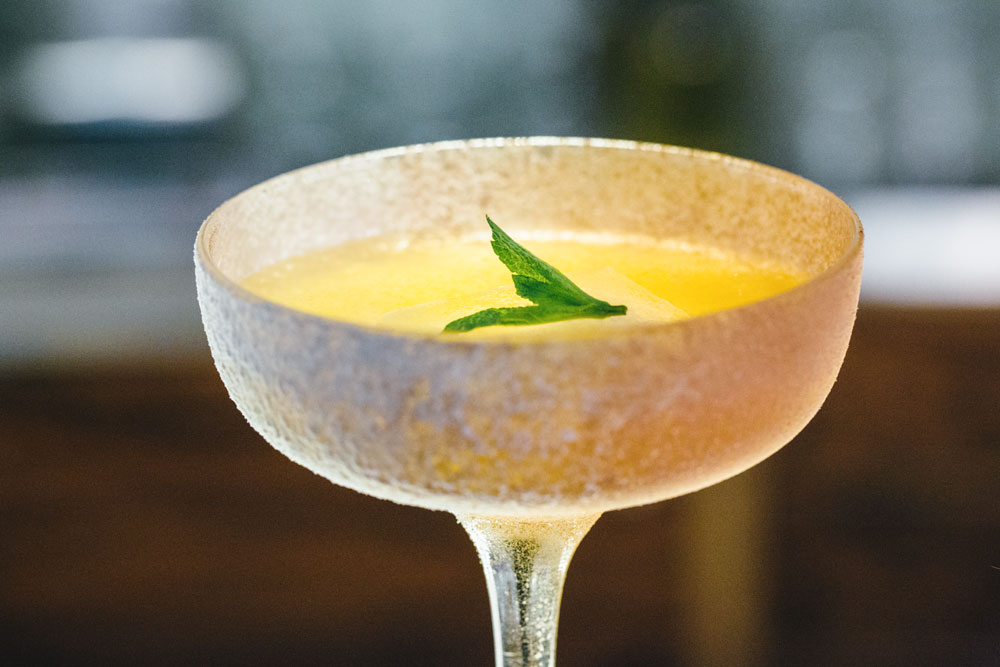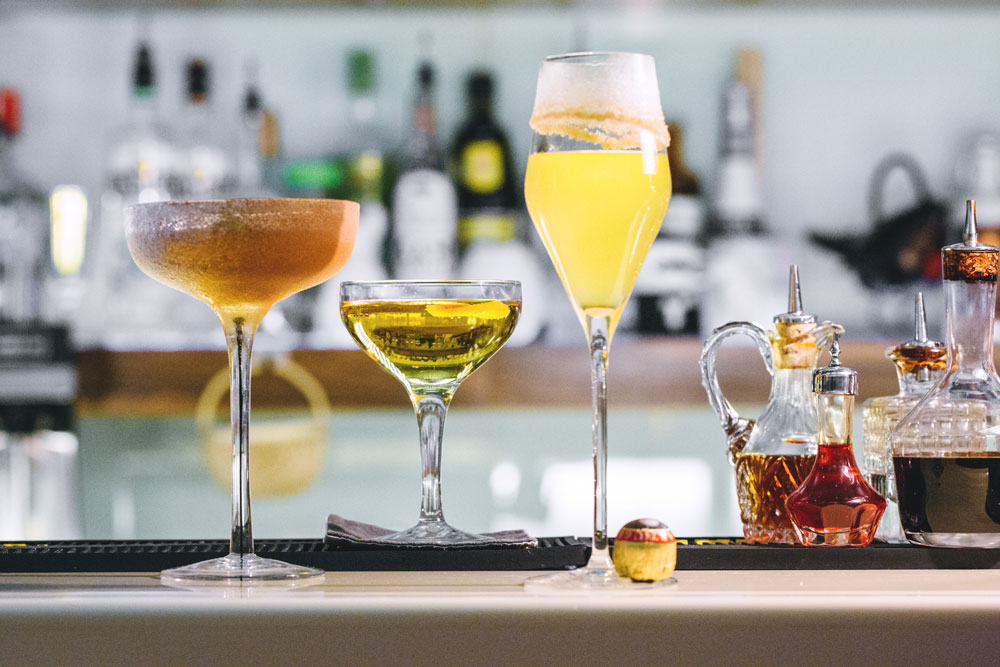 Behind the Bar: What makes a good bartender?
Kan Zuo, "Falstaff Bartender of the year 2015″ and a master of his craft talked about the skills that are most valuable for a bartender:
You have to be a people person, an extrovert, social and openly approach people. Otherwise, you are in the wrong profession.
Be diligent! The art of bartending requires not only a wide range of knowledge but also a lot of patience and perseverance. Persistence will pay off!
Perfect your craft! You need to know when and why a drink should be shaken or stirred. It is important to not only refine your cocktail recipes but also perfect your technique. For example, I need less than a minute to prepare a Sound of the Ring. Master your craft, be curious and never stop learning.
Theoretical knowledge is just as important as practical experience. A good bartender studies his ingredients and knows every component, that makes a drink perfect. If I want to create a great cocktail, I need to know the exact inherent character of the drink: How does Gin taste? What varieties are there? What is a Napoleon? Can I add fresh herbs like basil to my drink without distorting the taste? And can I substitute lemon balm for fresh mint leaves? The answers to these questions have to be internalized if you want to be taken seriously as a bartender, otherwise, you will never rise above creating classic cocktail recipes and miss out on immersing in the exciting diversity of the world of fine spirits.
As in every craft or in every art, a pinch of creativity is required. My inspiration for new drinks come from many different things. This could be a woman wearing a red dress or a man savoring a cigarette. Sometimes I am lucky to observe moments like these and suddenly new ideas for creations emerge in my head.
Organization is everything! The logistics behind the bar should not be underestimated. When 60 people arrive at the same time and order a drink, you cannot keep them waiting for long. It is an art to supply everyone with a drink before they become impatient. Good bar management requires automated processes, it does not matter how good the drinks are if the perfect serve isn't on the table in a reasonable time, the guests won't appreciate it.
Kan Zuo has recently developed a new concept for the ÉMILE Bar at Hilton Vienna Plaza. The focus is on the green hour, featuring absinth specials. From 5 pm to 8 pm, guests can choose between a variety of absinths and can customize their own drink with 6 different flavors.
Thank you Kan for this exciting introduction into the world of barkeeping. I enjoyed mixing and drinking (!!!) your delicious creations!
Cheers,
Vicki
The Sign Lounge
Liechtensteinstraße 104-106
1090 Wien
P.S. There are more culinary closeups coming soon! Last week I was able to peak into the pots of two of Vienna's finest chefs and can't wait to share more of their secrets with you! Make sure to follow me on Instagram for updates and get all the behind the scenes at Comepass. Don't forget to also follow the amazing journeys of my fellow BIG FIVE BLOGGER colleagues: Dreh- und Angelpunkt, One Faux Seven, Vrban Diaries and Undertheskin.