The project of the of the Big Five is slowly coming to end but we are not leaving without a big bang! Join us and swing at the Greatest Gatsby Party!
I can't believe that it has already been 6 months since Yasmeen, Ben, Vanessa, Lara and I started our journey as the Big Five, guided by the amazing Comepass team. To celebrate this momentous milestone Vrbandiaries invites YOU together with Comepass and Maxima Magazin to:
The Greatest Gatsby Party
When: Friday, 14th July 2017
Where: Hilton Vienna Plaza
Win your golden ticket*
Upload your 20's style party pic with the hashtag #thegreatestgatsbyparty on Instagram until July 7th 2017 to win 2 golden tickets to the Greatest Gatsby Party.
We will be dancing to the music of the legendary jazz musician Louie Austen and DJ Two Four, drink Champagne in the Schlumberger on Ice Pop Up Bar and indulge in my 1920's inspired three-course menu from the flying buffet. A few surprises will be also waiting for you in the beautiful setting of the Hilton Vienna Plaza.
Tickets are now also available for sale via Oeticket, but you have to be quick because they are very limited!
Nothing brings people together like good food
The greatest party is only half as fun without great food! That is why I've teamed up with Erich Freund, executive chef of the Hilton Vienna Plaza to create a roaring menu! The fancy 20's themed menu will be served as a "flying buffet" throughout the evening and you can already find some of the dishes in the newest Cookbook booklet of the Maxima Magazin. From the mixed meadow herb salad with strawberries to veal fricandeau with scampi peperonata, the menu is nothing short of extraordinary!
The process of creating the menu with Erich has been so much fun! From brainstorming menu ideas to picking out the plates and tableware for the party, to shooting for the Maxima Cookbook!
I've also created three refreshing Gatsby cocktails that you can find here.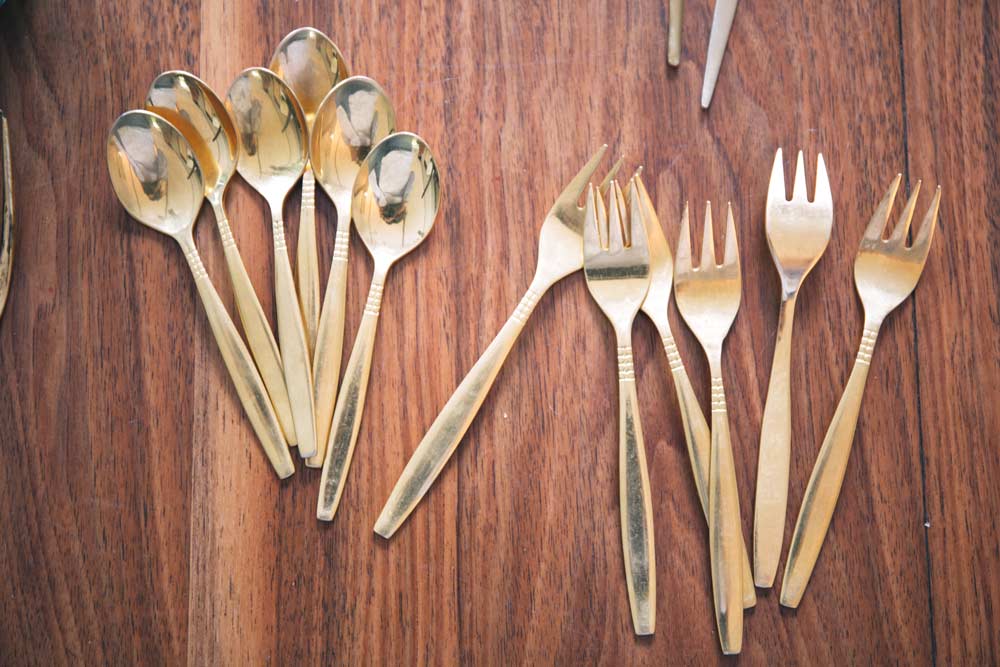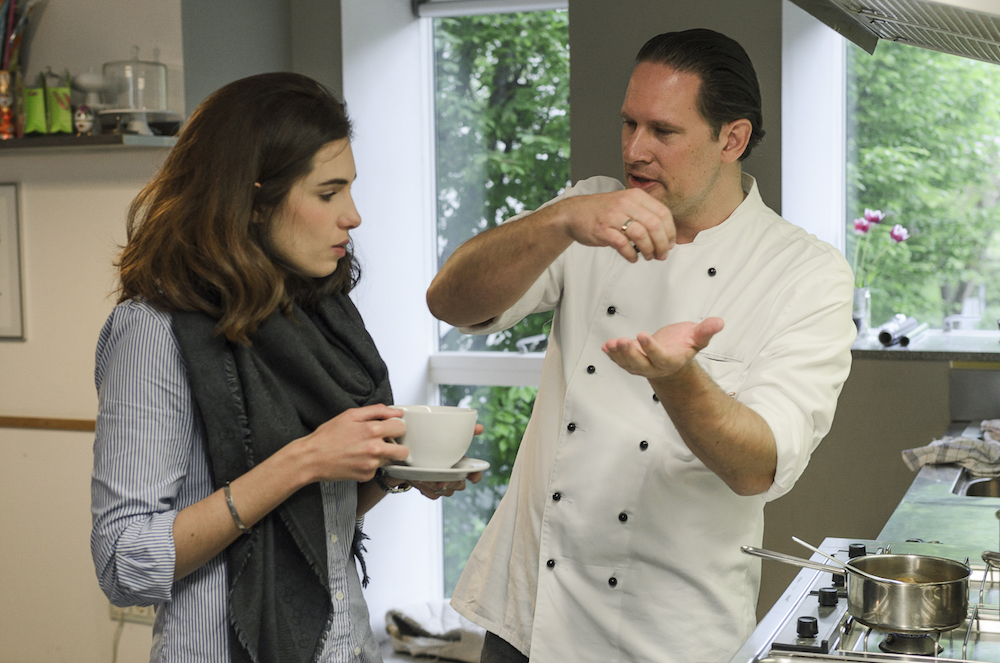 © Michaela Mathis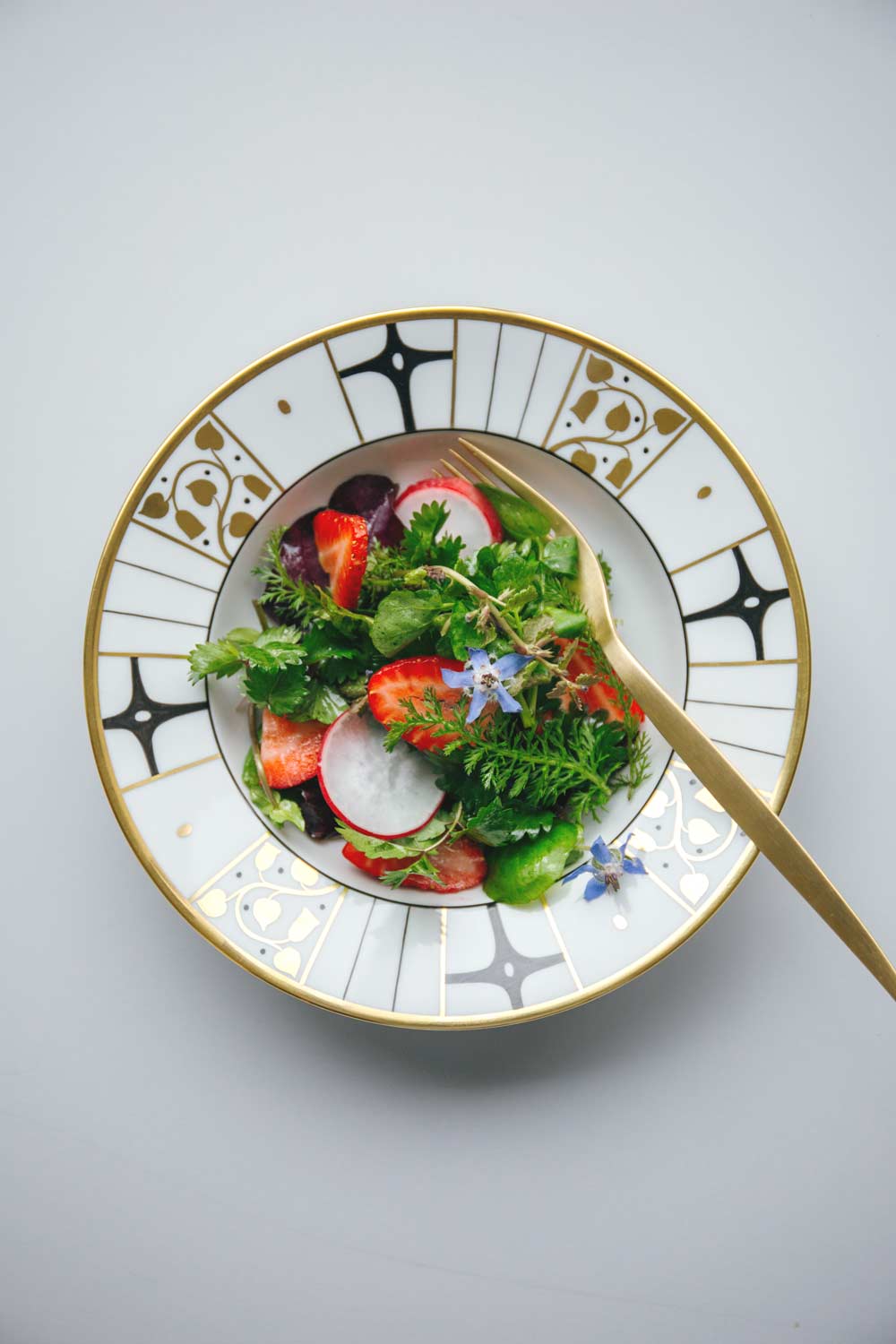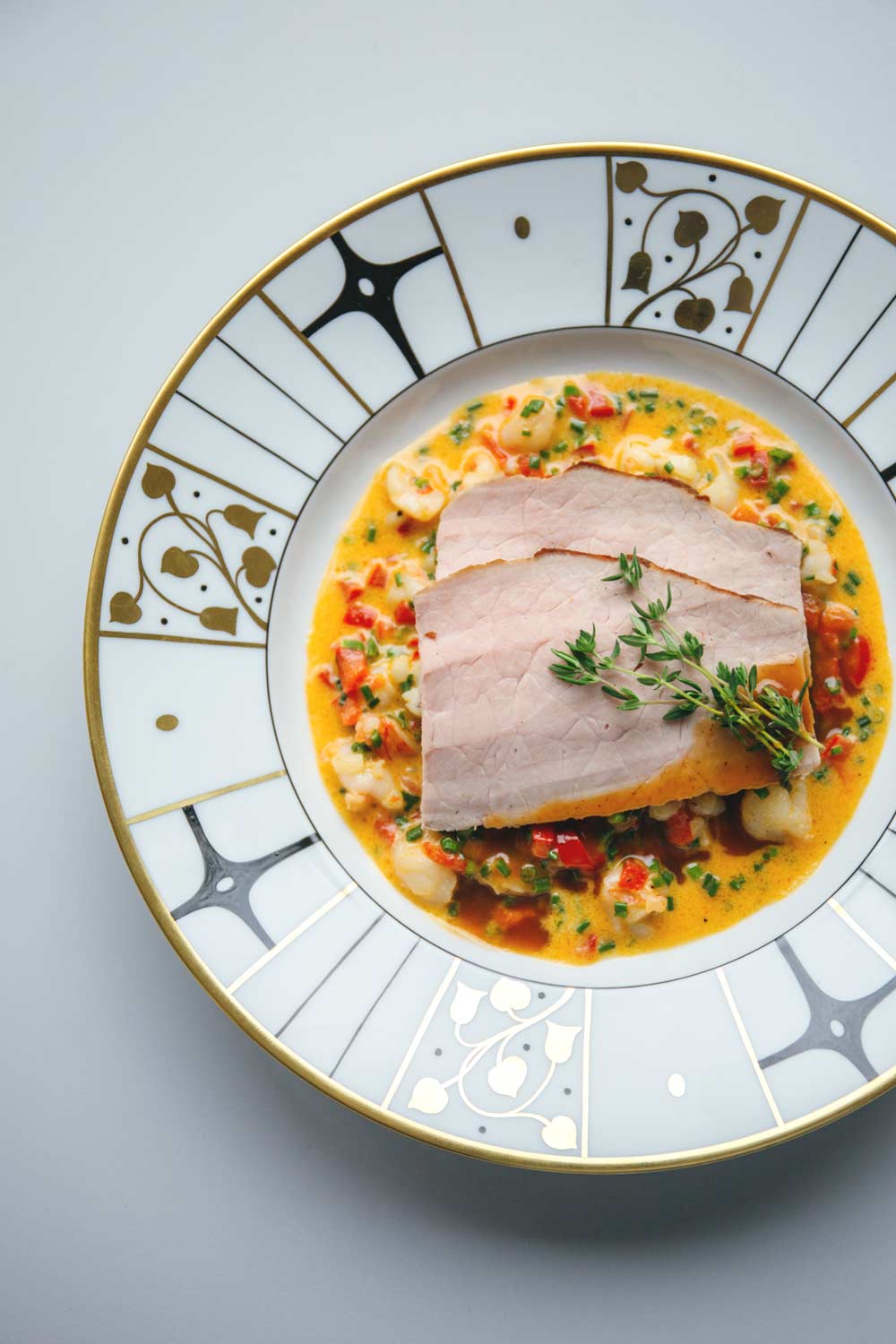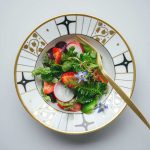 Mixed Meadow Herb Salad
Ingredients
200

g

mixed meadow herbs

such as ground ivy, ribwort, silverweed, watercress, sorrel, borage, chervil, parsley

4

strawberries

1-2

radishes

sea salt

1/2

tbsp

balsamic vinegar

1/2

tbsp

fresh lime juice

1 1/2

tbsp

olive oil

more strawberries for garnish
Instructions
Remove the herbs from the stems and pluck them into smaller pieces. Wash the herbs under cold, running water and pat them dry with paper towel. Place the herbs in a bowl. Wash and dry the strawberries and radishes and remove the stalks. Cut them into 2mm thick slices and put them in the bowl with the strawberries.

Season with salt, balsamic vinegar, lime juice, olive oil and gently mix it.

Serve the salad in deep plates and garnish with the leftover strawberries.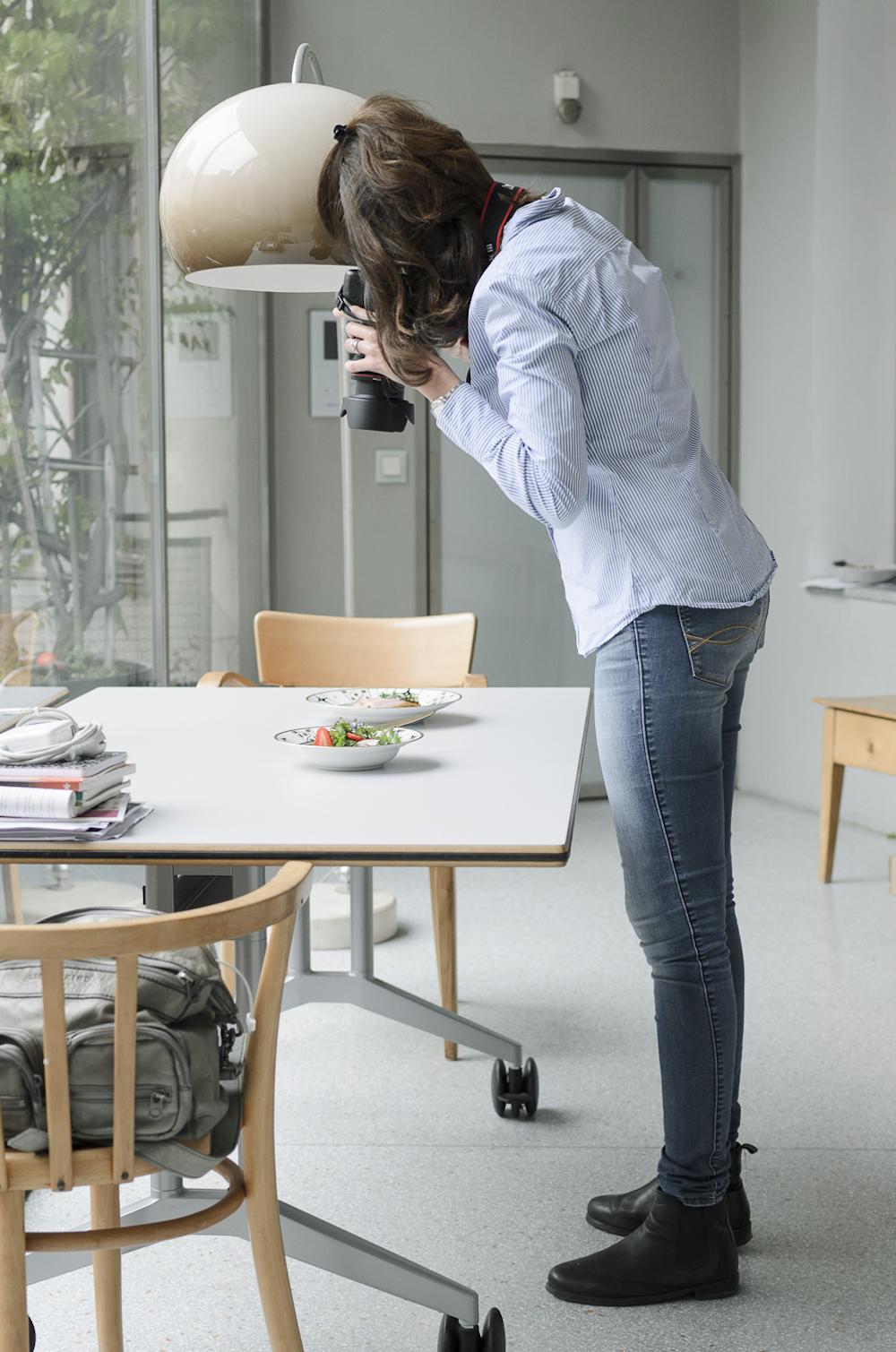 © Michaela Mathis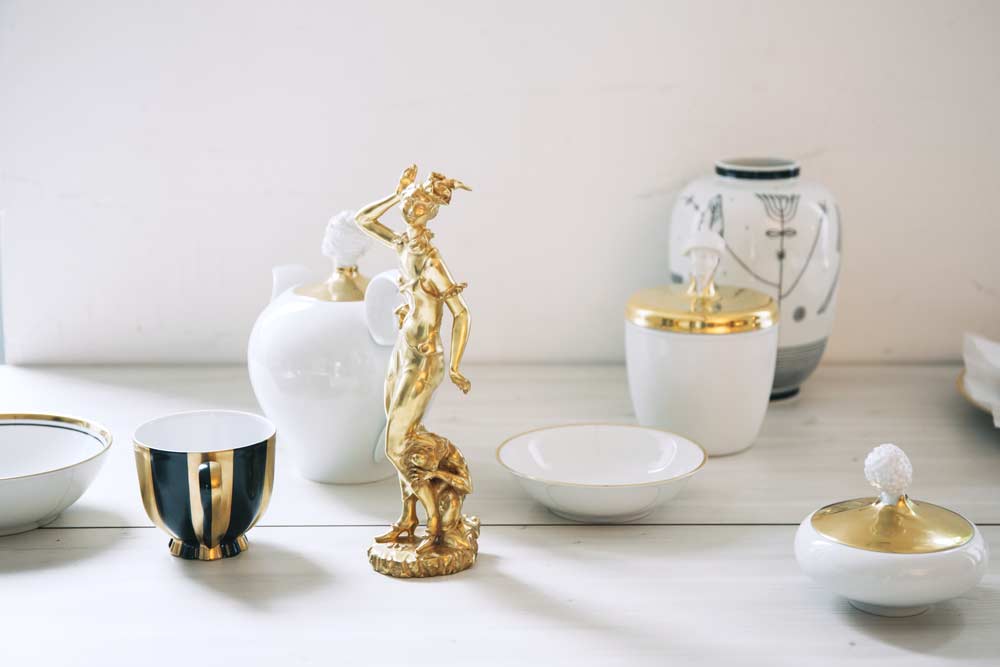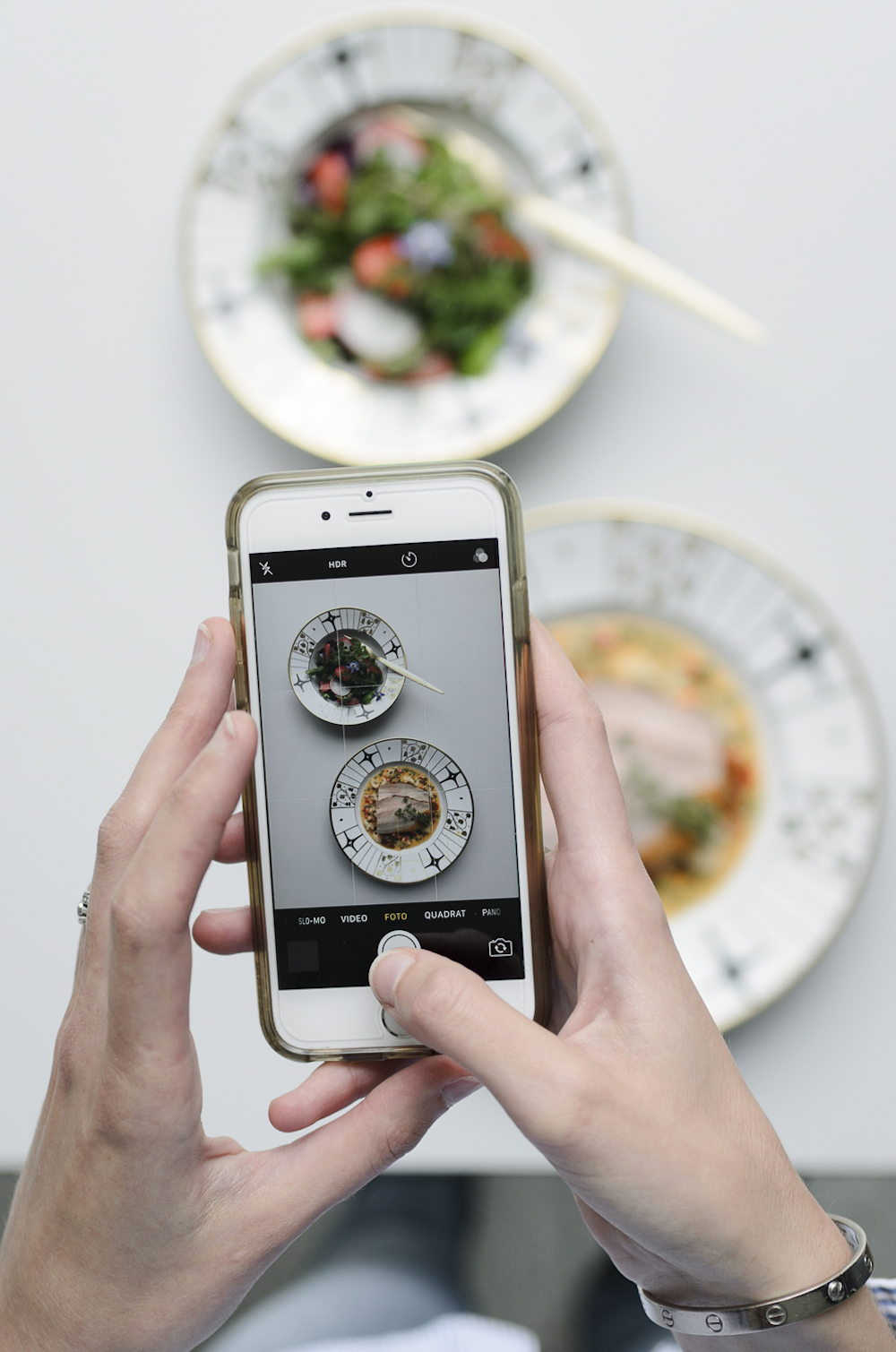 These past months have been a whirlwind of unforgettable experiences and I am so grateful for Eva and Rafaela from Comepass, who have stood by my side and have guided me through everything. We have grown together and I am beyond grateful for all the opportunities that I was able to realize because of them! Thank you so much girls, you are an inspiration and true #girlbosses!
Xo Vicki
Disclaimer*
This giveaway ends on July 7th at 23:59 GMT.

All decisions are final. No cash disbursement and/or a replacement of the prize is possible.

The winners will be chosen at random via Instagram. Please make sure that your profile is public.


This giveaway is only open to Austrian residents, who are over 18 years old.

All participants declare their agreement to their personal data being processed and saved electronically for the execution of the giveaway. The data collected as part of the contest is exclusively used for the selection of winners and is not put to any use beyond.