The idea for a Spiced Mocha Latte came to me as I was reading that Nespresso is hosting a contest. Last week the ingredient of choice was chocolate, along coffee and milk. Instead of a regular mocha, I wanted to created an aromatic, spice-infused version that will warm you up from the inside. My spices of choice were cardamon, cloves and cinnamon, making my home smell like Christmas! In my opionion it's never too early for that ;)
I feel like a true barista when I'm mixing my coffee 'concoctions' à la Starbucks at home (and it saves me money!).
This recipe is an easy way to spice up your morning or afternoon coffee, as the weather is getting chillier. My Spiced Mocha Latte offers the perfect blend of chocolate, sweet and spicy. Enjoy!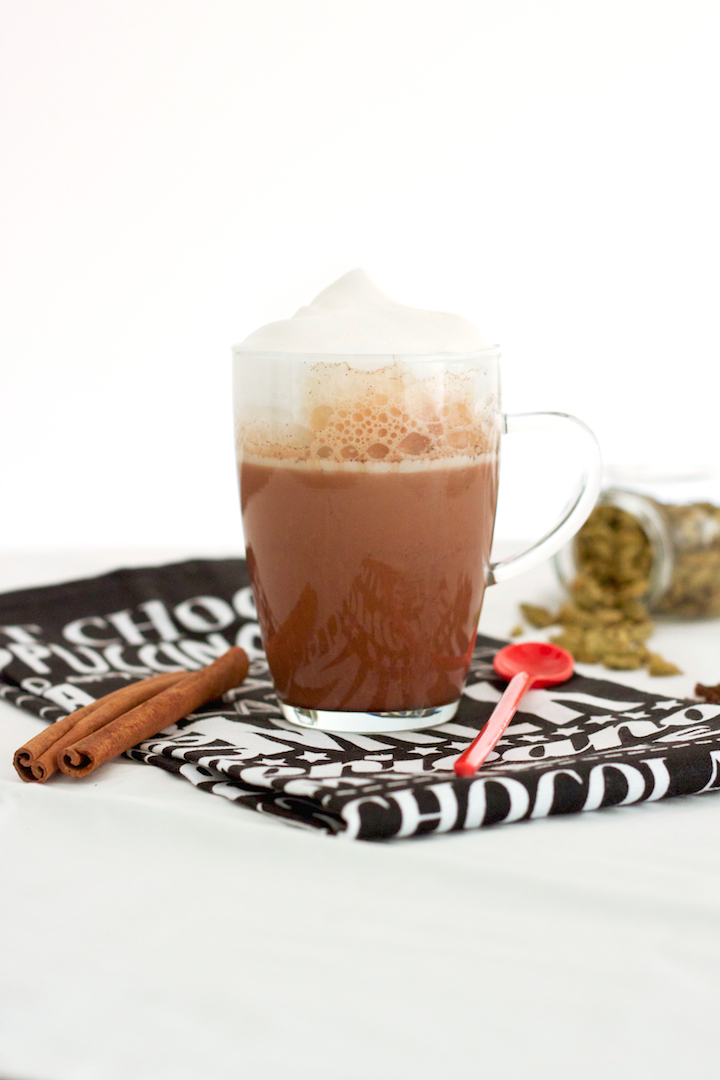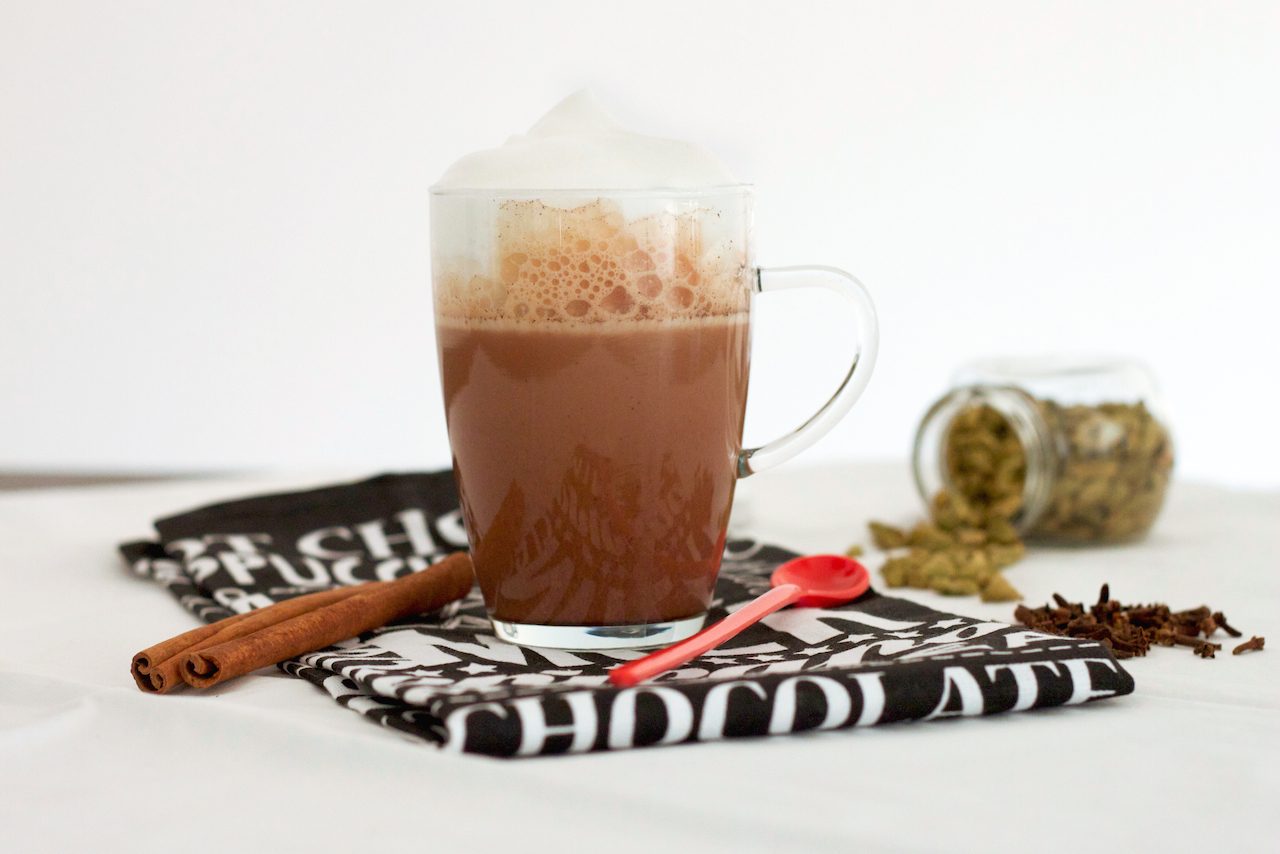 Spiced Mocha Latte
This recipes offers the perfect blend of chocolate, sweet and spicy flavors
Ingredients
For one large mug
250 ml organic milk
6 cloves
½ cinnamon stick
6 cardamon pods
1 vanilla bean, split
3 tsp unsweetened cocoa powder
2-3 tsp agave syrup
1 shot of espresso ( I used Dharkan from Nespresso)
Instructions
Pour the milk in a small pot, add all the spices and vanilla bean and bring it to a boil. Reduce the heat to low and let it simmer for 10-15 minutes.
In the meantime, in a large mug, mix together the espresso with the cocoa powder and agave syrup. Once your spice-infused milk is ready, pour it through a small strainer. Froth the milk ( I use an induction milk frother) and pour it over the espresso and cocoa mixture. Give it a good stir before sipping.
Notes
You could also add whipped cream instead of the milk foam on top.
If you like spice-infused coffee drinks, why not try my recipe for a
Vanilla Spice Latte
;)
UPDATE
I'm beyond excited that my Spiced Mocha Latte recipe has been picked by Nespresso and is now featured on their Youtube channel! Check out the amazing video below :)