There is nothing better than overcoming that midday slump with a delicious cup of coffee. I prefer drinking coffee in the afternoon. It improves my focus and makes me feel ready to tackle the next tasks. I'm not really a morning coffee drinker, except when I'm on vacation, but then again I don't wake up very early when I'm on vacation ;)
I also like to drink my coffee with lots of milk. A strong shot of espresso drowning in a pool of milk, with a bonnet of milk foam. That is the perfect coffee break to me!
The Cafissimo Classic, appearing in a new, vibrant design by James Rizzi, is the perfect addition to my coffee routine. Exlusively designed for Tchibo in a limited edition, it spreads cheerfulness in my kitchen and makes it easy to make my afternoon latte. When I was a child, I was mesmerized by James Rizzi's cookbook illustrations and am still a big fan of the New York cookbooks.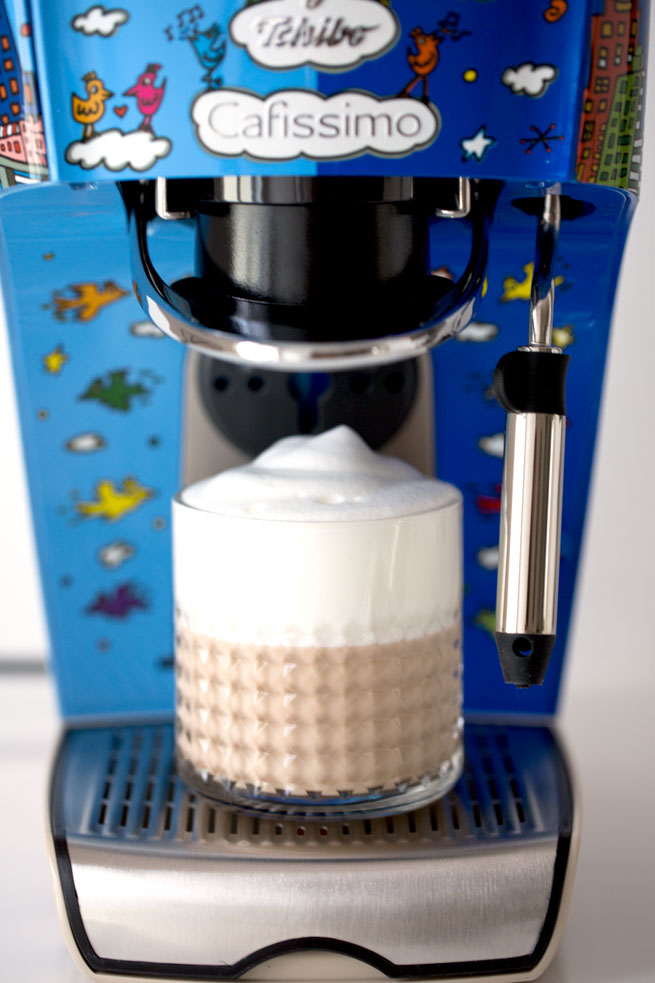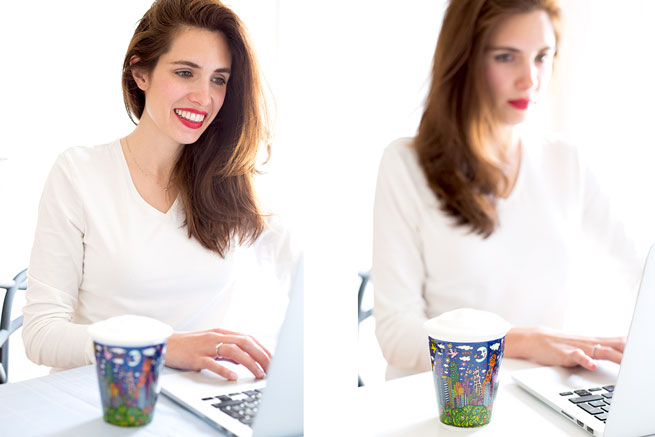 Travel Mug Giveaway
If you are a morning coffee lover and like me notoriously late, a travel cup can be a true lifesaver. It also makes a pretty addition on your desk ;) You can win one of five exclusive travel coffee cups here (open until May 26th 2016).
_________________________________________________________________________
To-Go-Becher Gewinnspiel
Die Cafissimo Classic im neuen, leuchtenden Design von James Rizzi versprüht pure Lebensfreude! Kaffeeliebhaber haben die Chance bis 26. Mai einen von fünf bunten Coffee-To-Go Bechern zu gewinnen! Ihr müsst dafür nur eine einfache Gewinnfrage beantworten.
*The coffee machine was kindly provided by Tchibo.