We didn't have the best start in San Francisco. Our flight from Chicago was delayed two and a half hours because of the weather conditions. As we finally made it to San Francisco, we had to wait for our rental car for ages as the staff at Alamo had already left because it was so late… I fell into our bed at 2 am, happy with a chocolate chip cookie in my hand, thanks to the Hilton hotel we were staying in Berkeley.
We started the next day with a breakfast of champions at our hotel with pancakes, scrambled eggs, bacon, you get the gist ;) I was so hungry from not having had a proper dinner the day before!
As we stayed at a hotel in Berkeley, we decided to take the BART train into San Francisco, having heard that parking there would be impossible and expensive.
Unfortunately we only had one day in San Francisco, therefore we had mapped out a walking tour, starting at Union Square. Somehow we "fell" into Uniqlo where I found some great deals in the sale section, delaying our tour for a bit ;)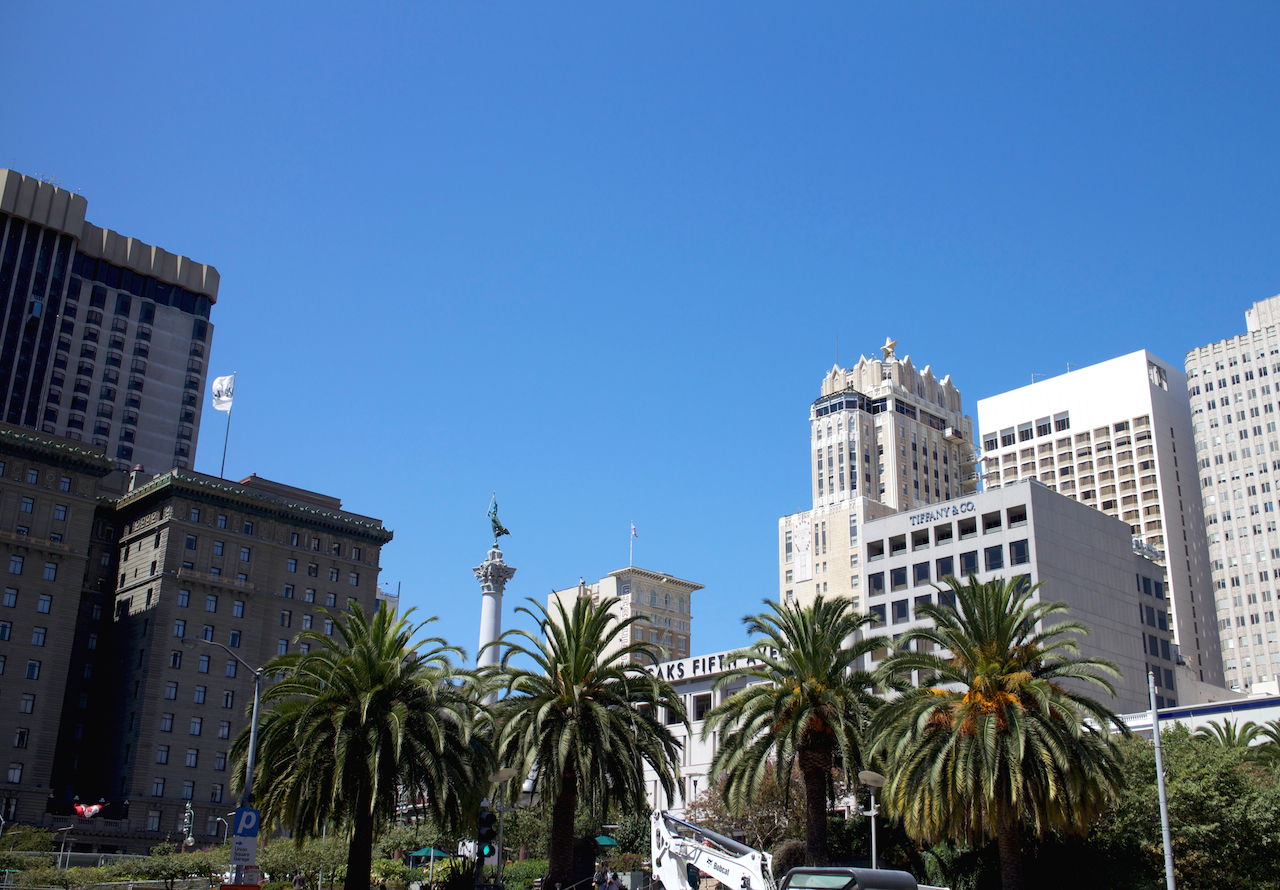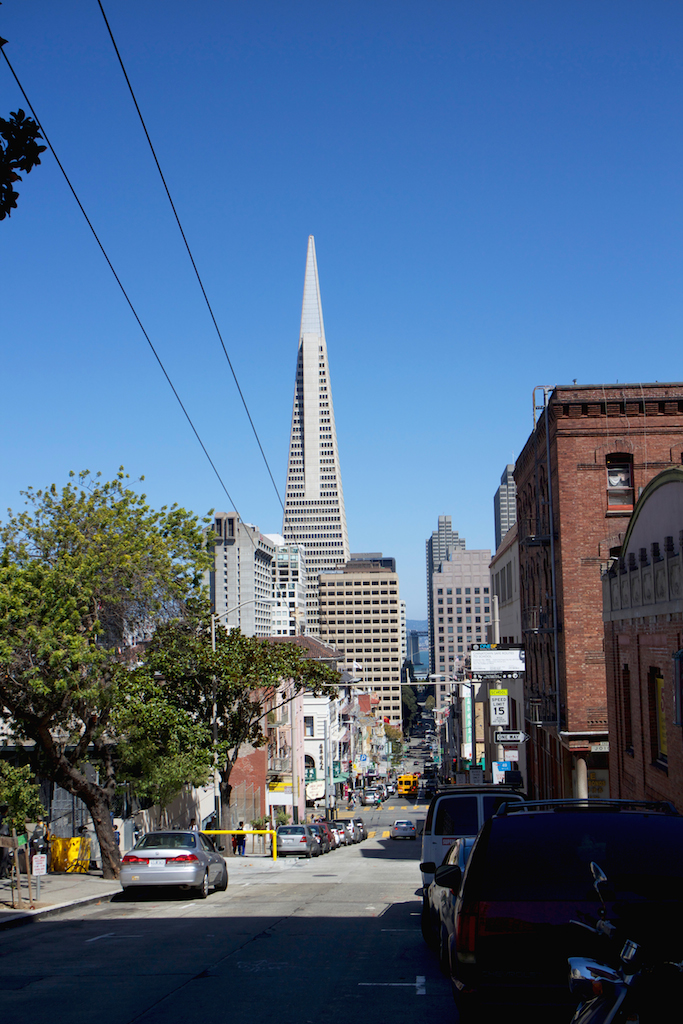 We headed in the direction of Chinatown, stopping at Urban Picnic, a delicious Vietnamese restaurant along the way.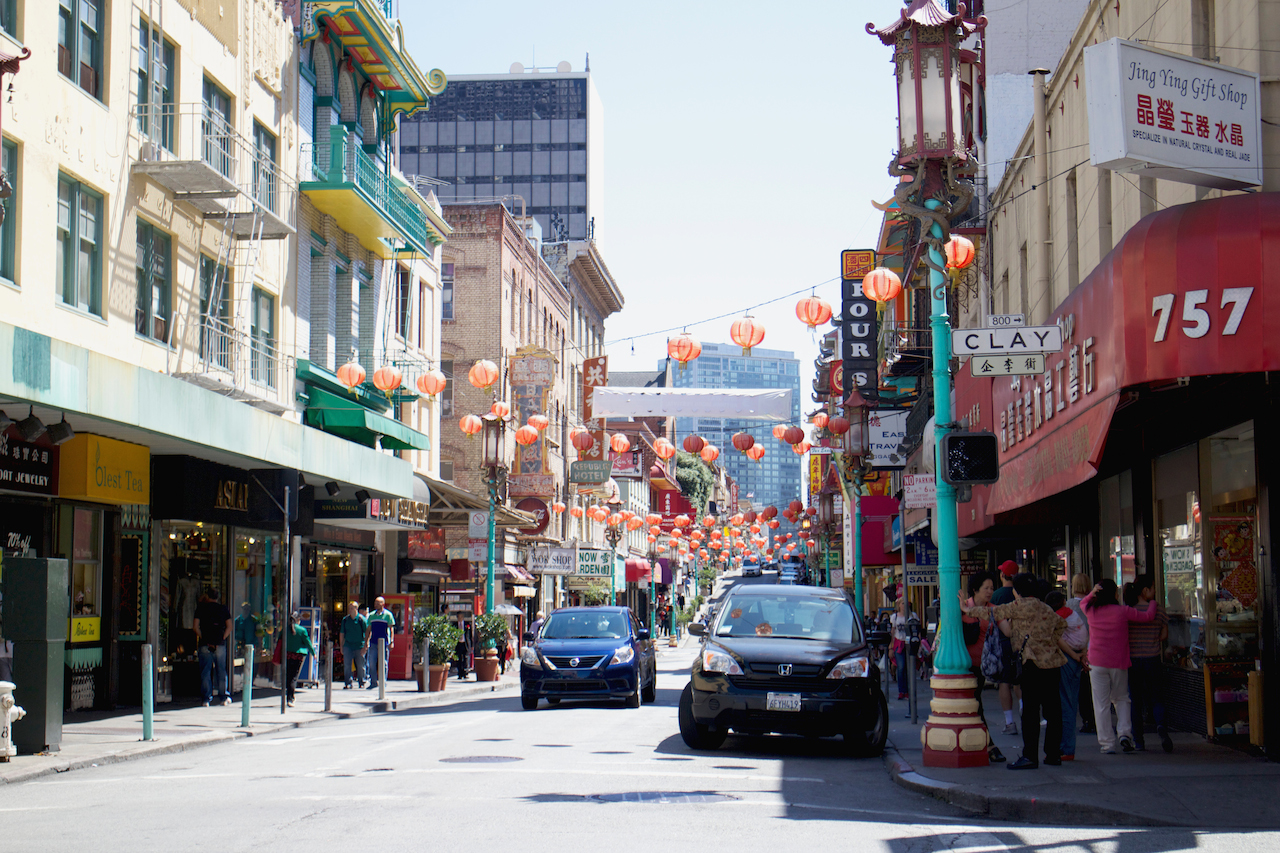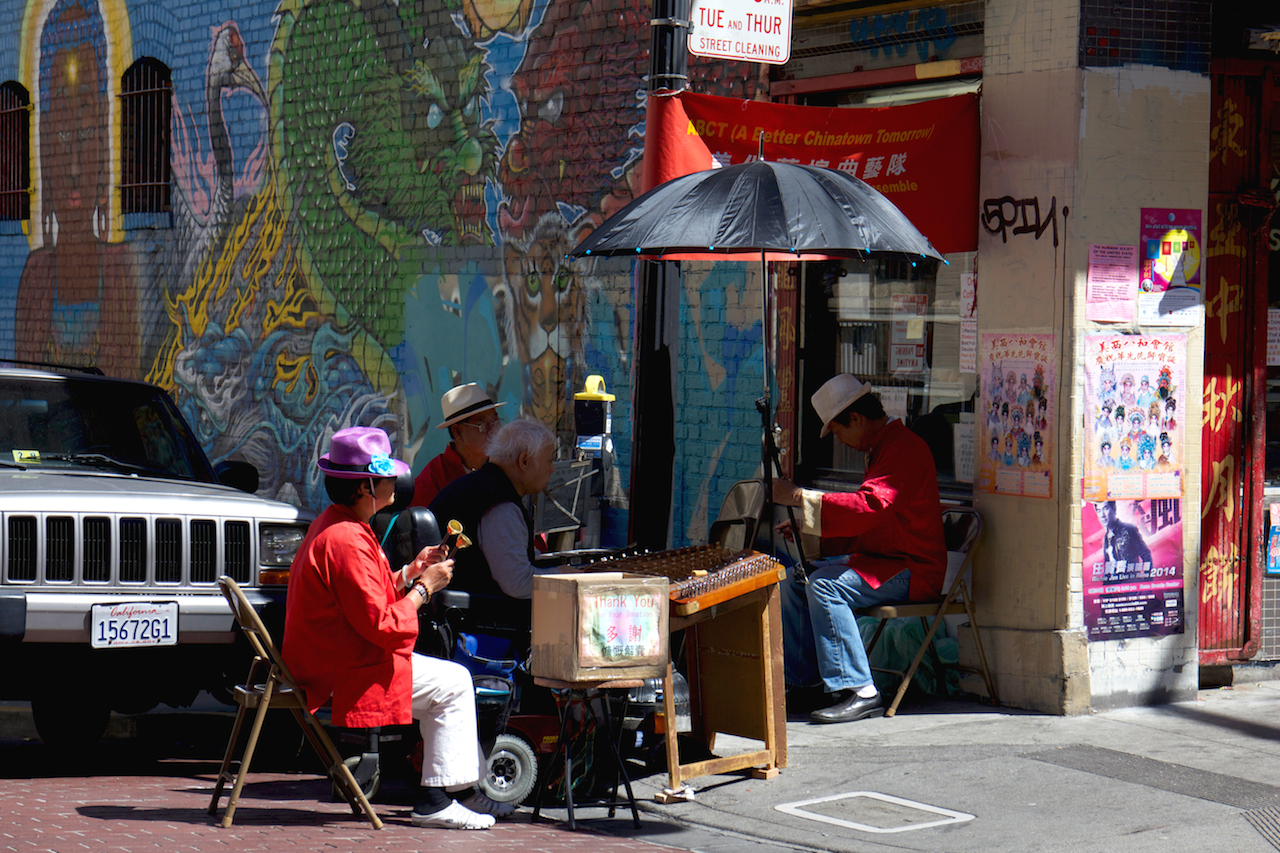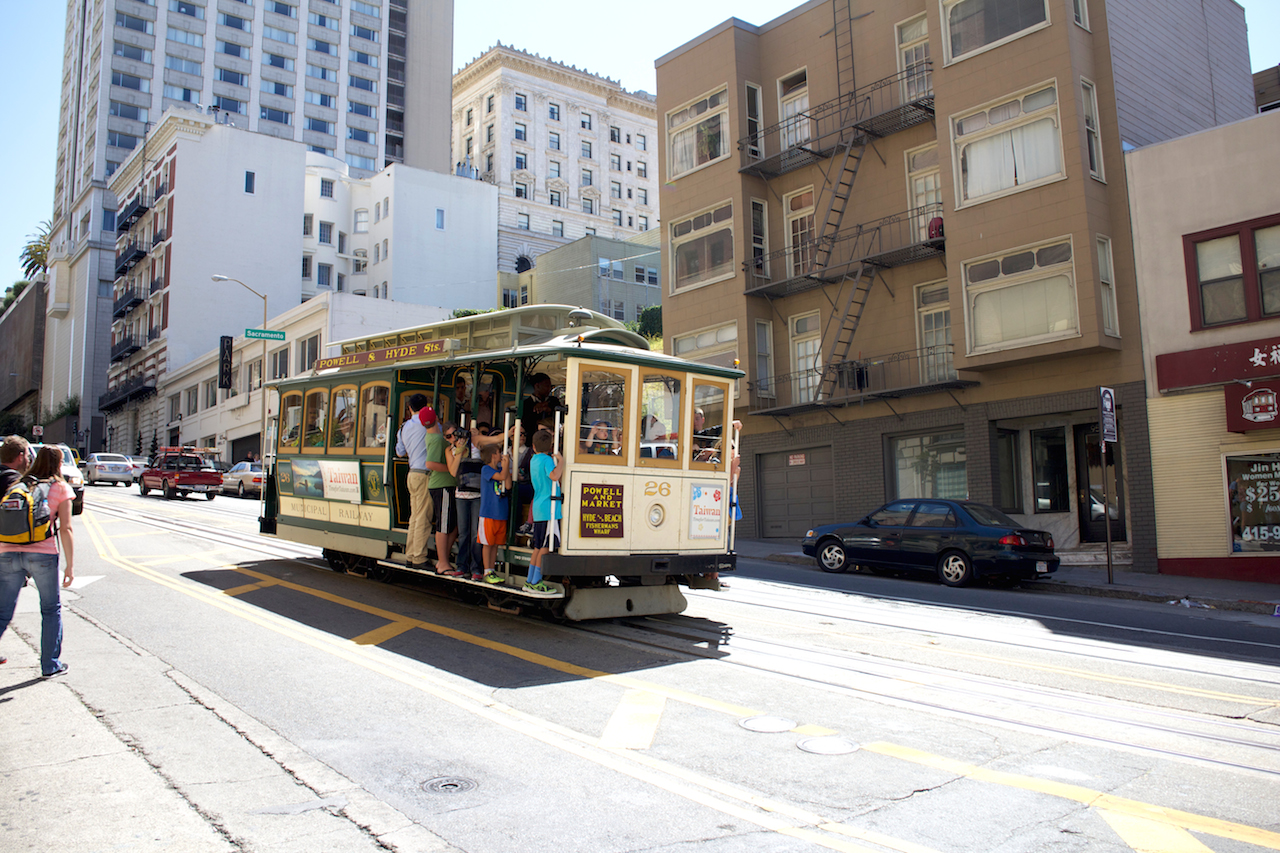 Catching a seat on a cable car turned out to be a bit of a challenge. The trains that passed were already filled with tourists. We waited for a good half an hour before catching a seat in the direction to Fisherman's wharf.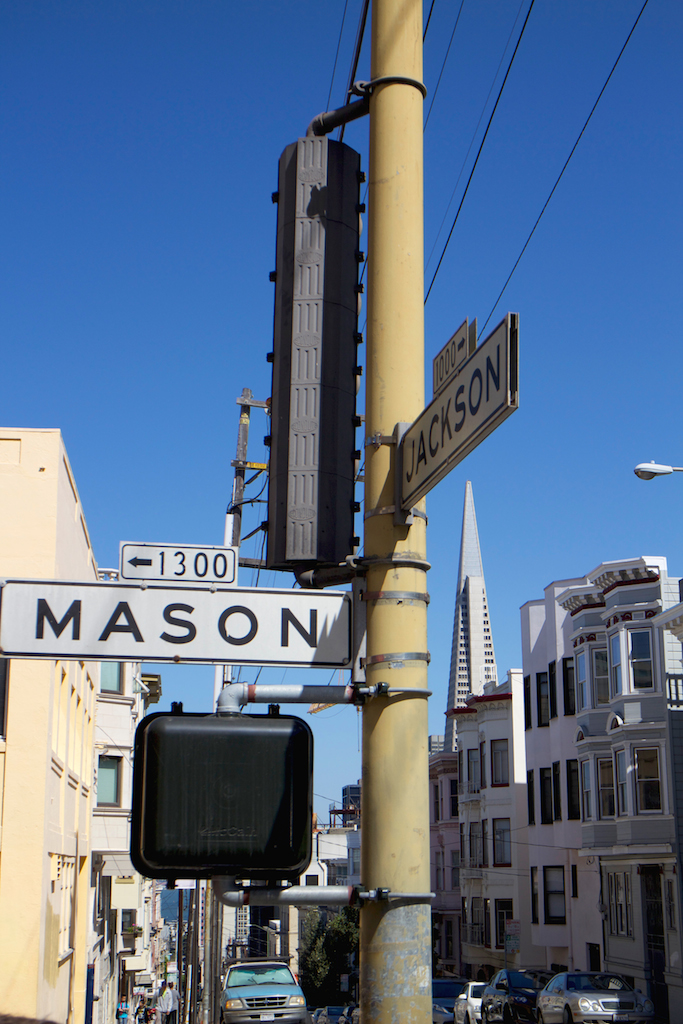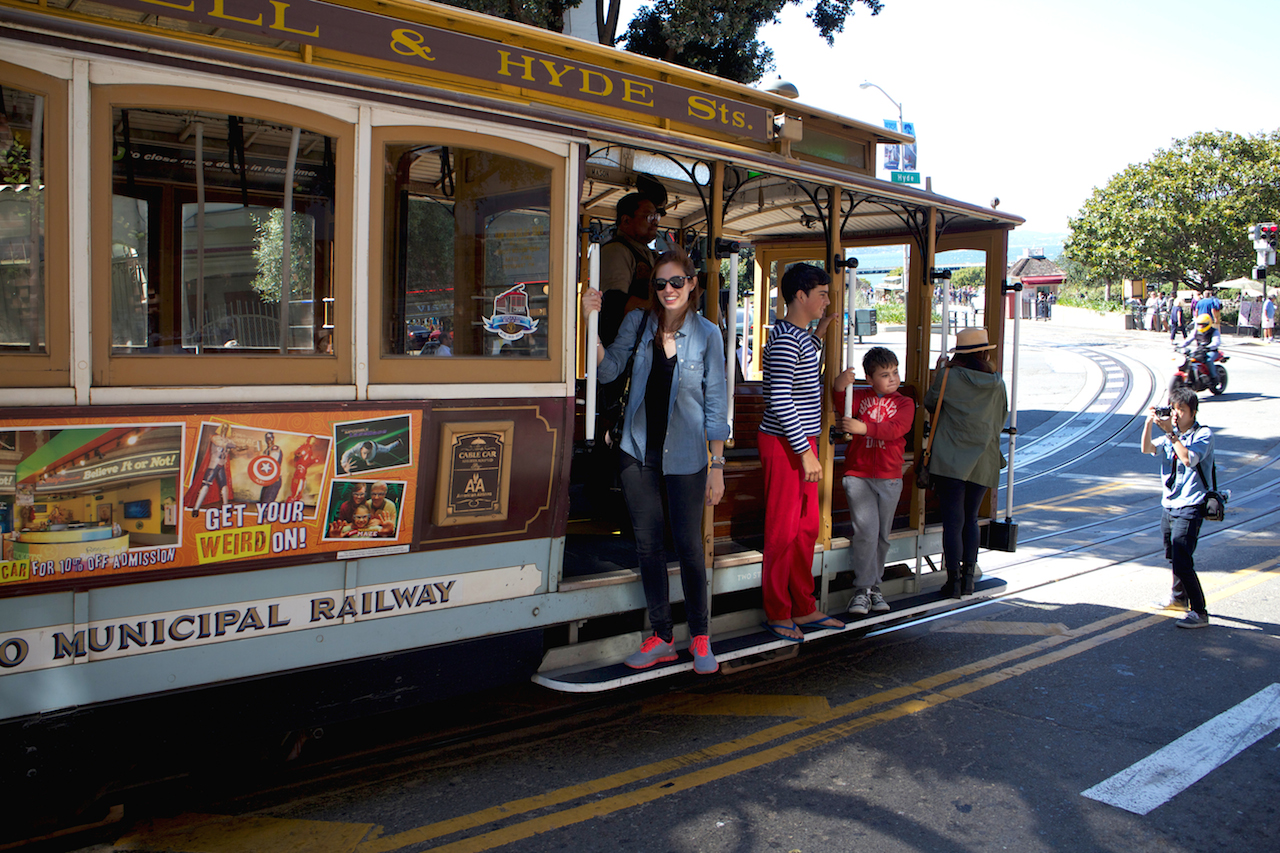 Travelling via cable car is the most touristy thing to do in San Francisco, but definitely a must!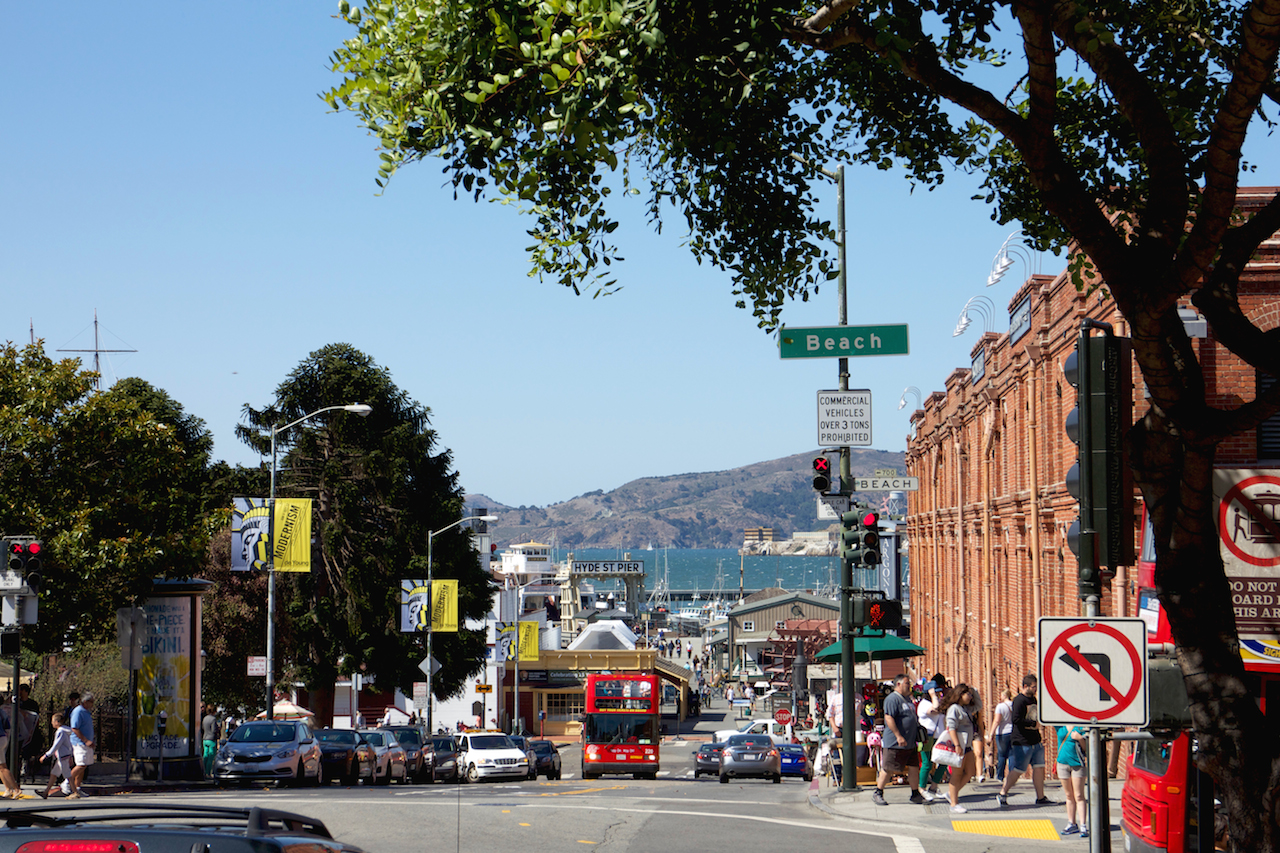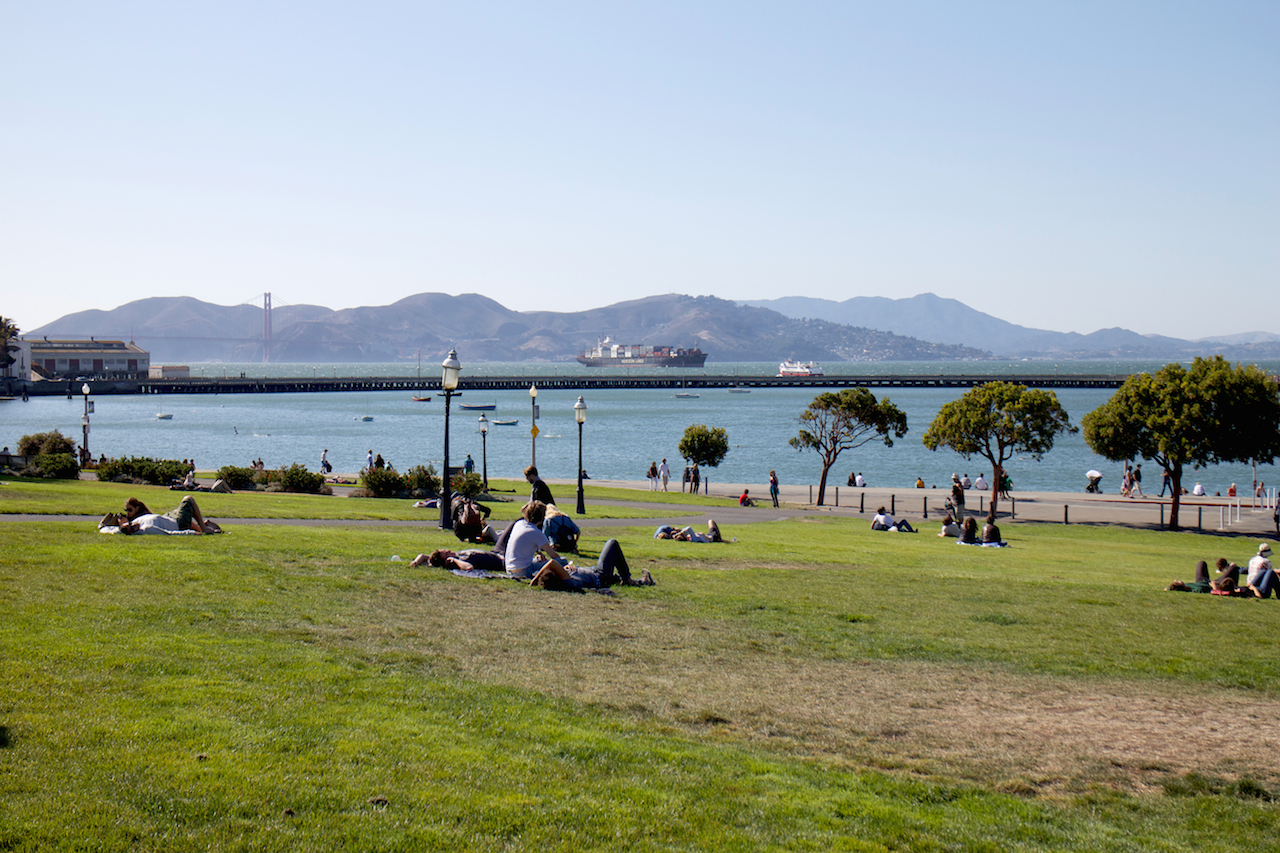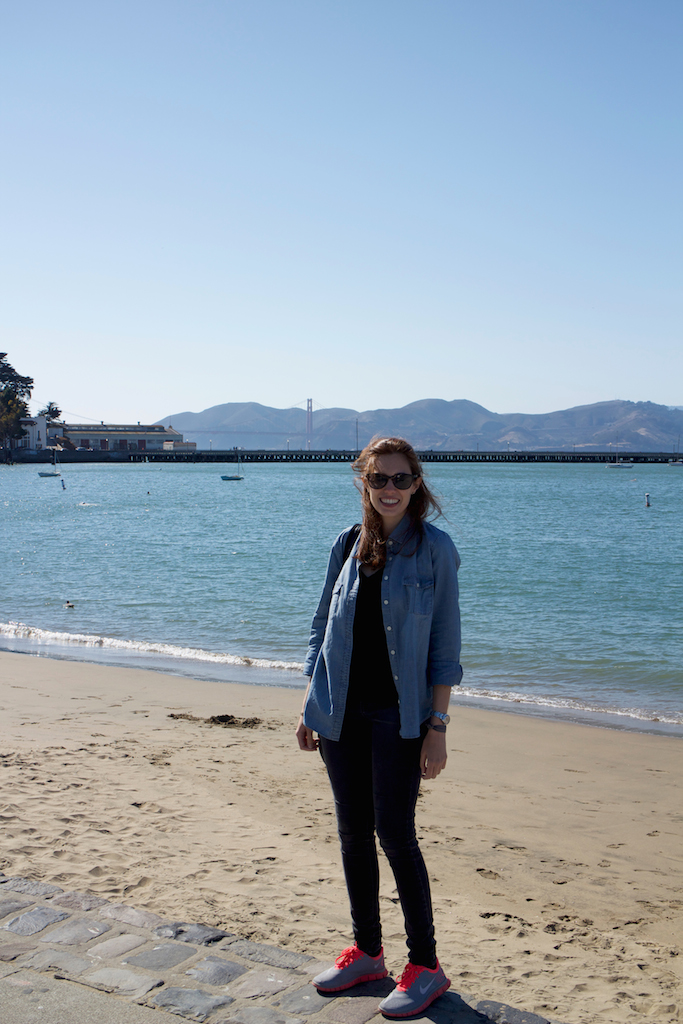 And then we were finally able to spot and admire the beautiful Golden Gate Bridge! Unfortunately this was the closest we came to it, there just wasn't enough time.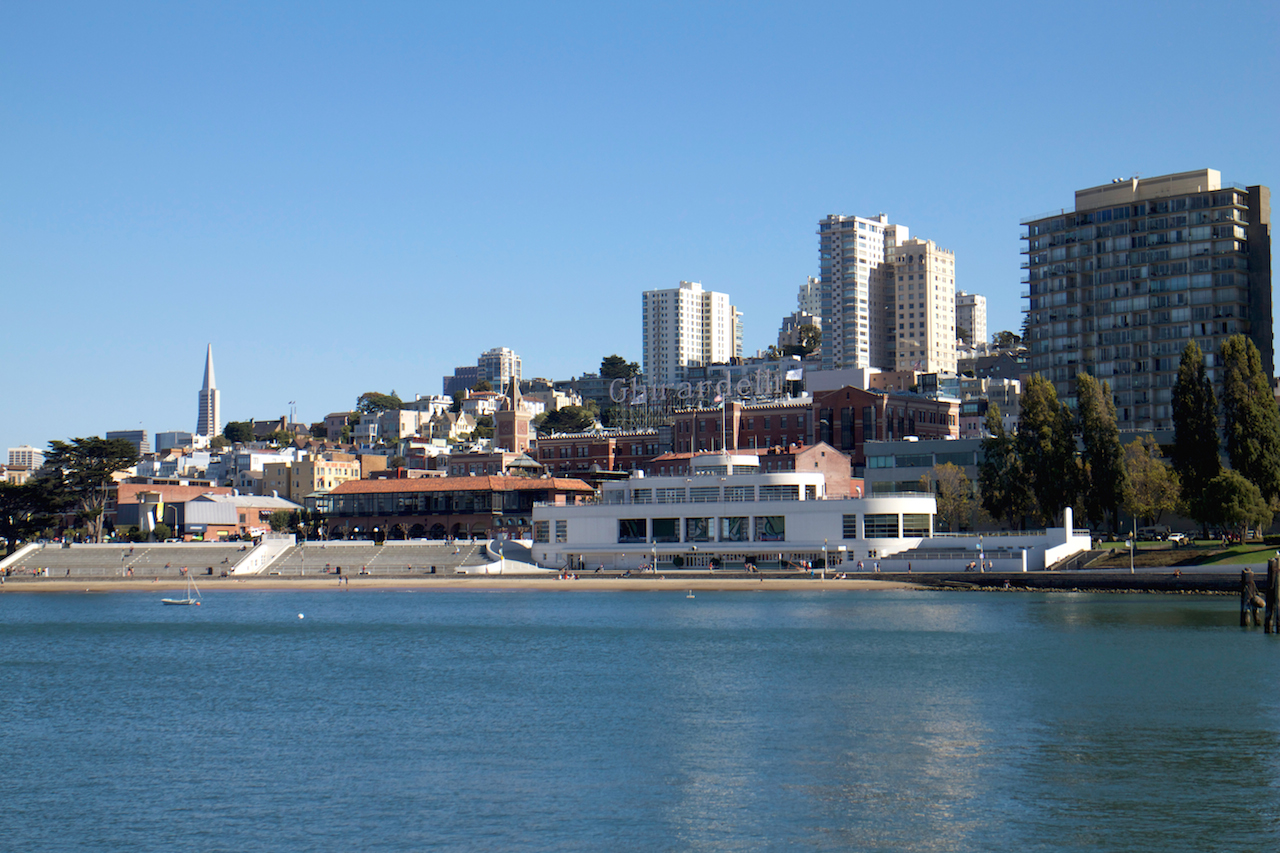 One of my favorite spots in San Francisco was definitely Ghirardelli Square at Fisherman's Wharf. It is a restored chocolate factory, now filled with quaint little shops and restaurants.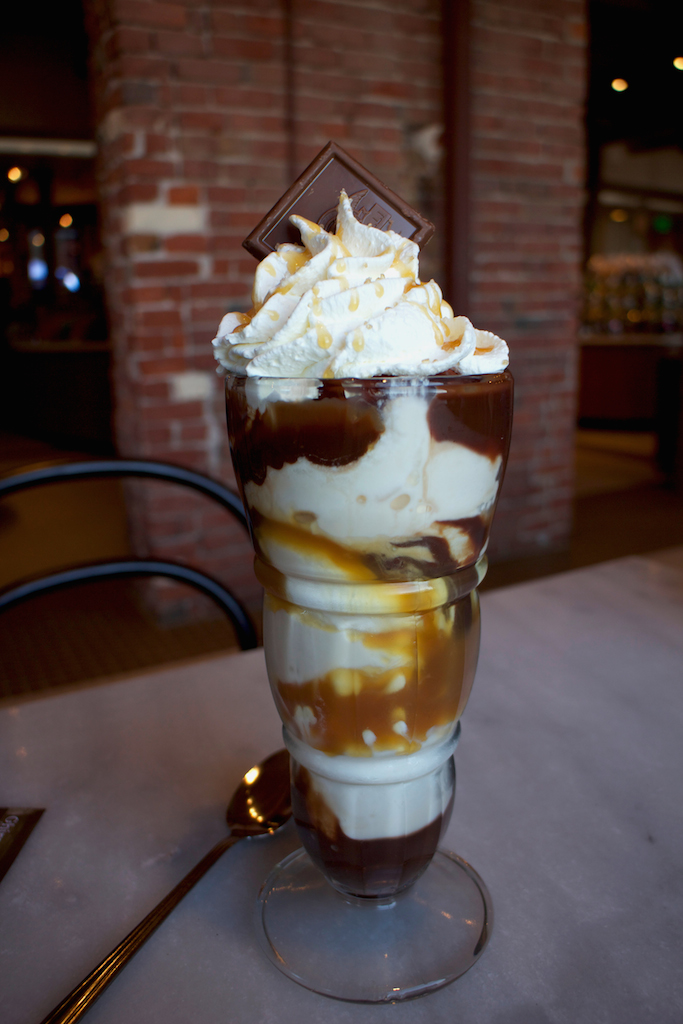 On my to-do list was a visit to Ghirardelli's at Fisherman's Wharf. I remembered it from my first and last visit to San Francisco, where I had a delicious hot chocolate. This time I wanted to try one of their huge ice cream sundaes. I went for the Sea Salt Caramel Sundae. The cashier asked my boyfriend if we wanted a hot chocolate with that?! Maybe it's just like McDonald's where they have to ask you if would like to supersize your menu? Luckily we made the right decision. The ice cream sundae was more than enough for both of us ;)
We enjoyed our sundae with a lovely view of Alcatraz.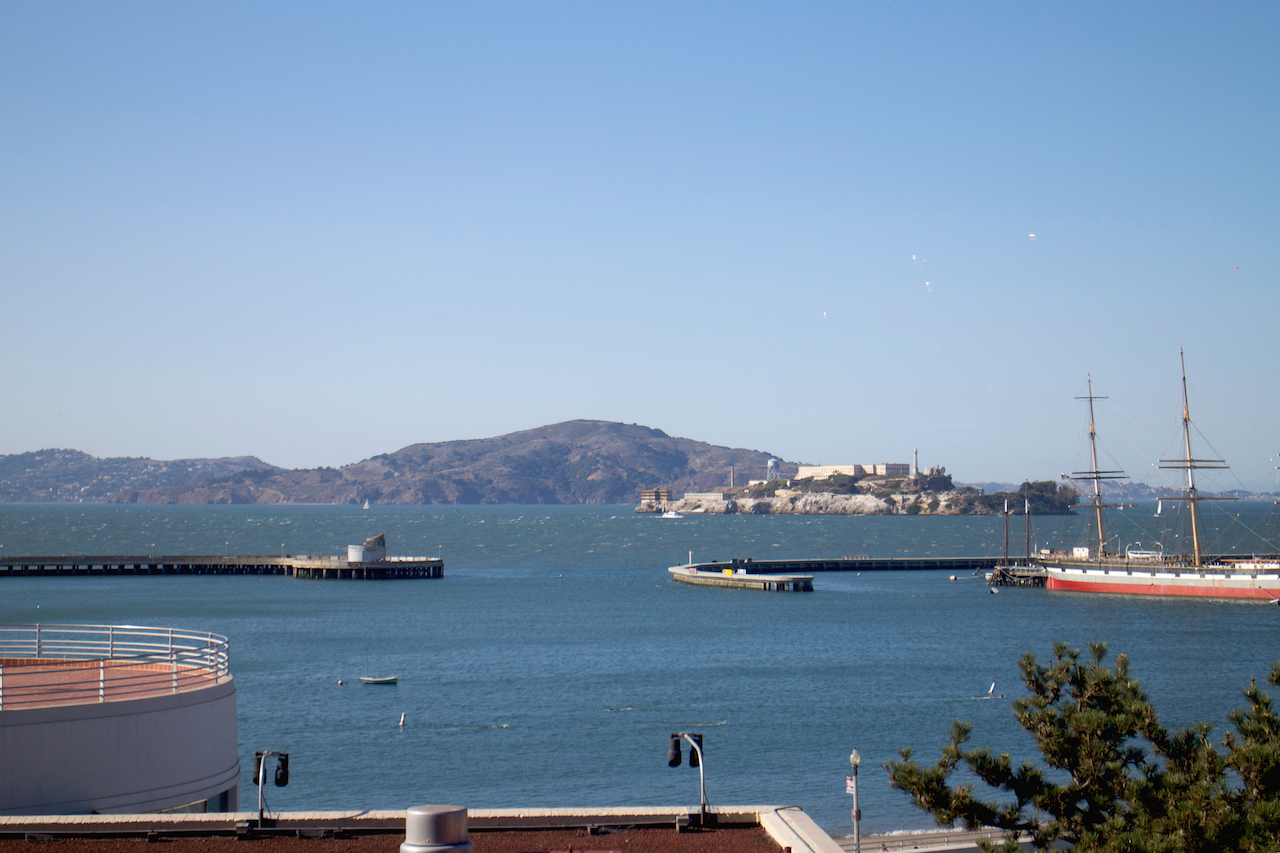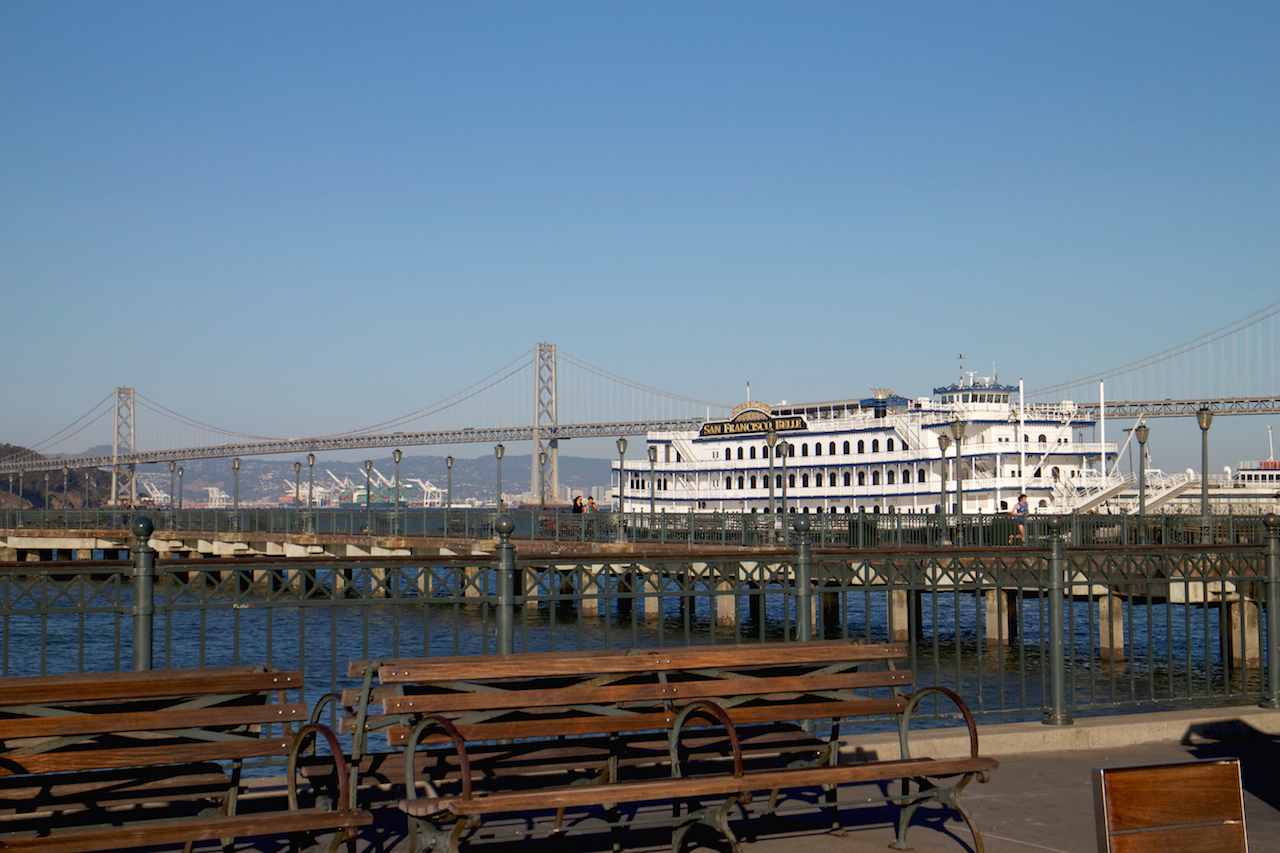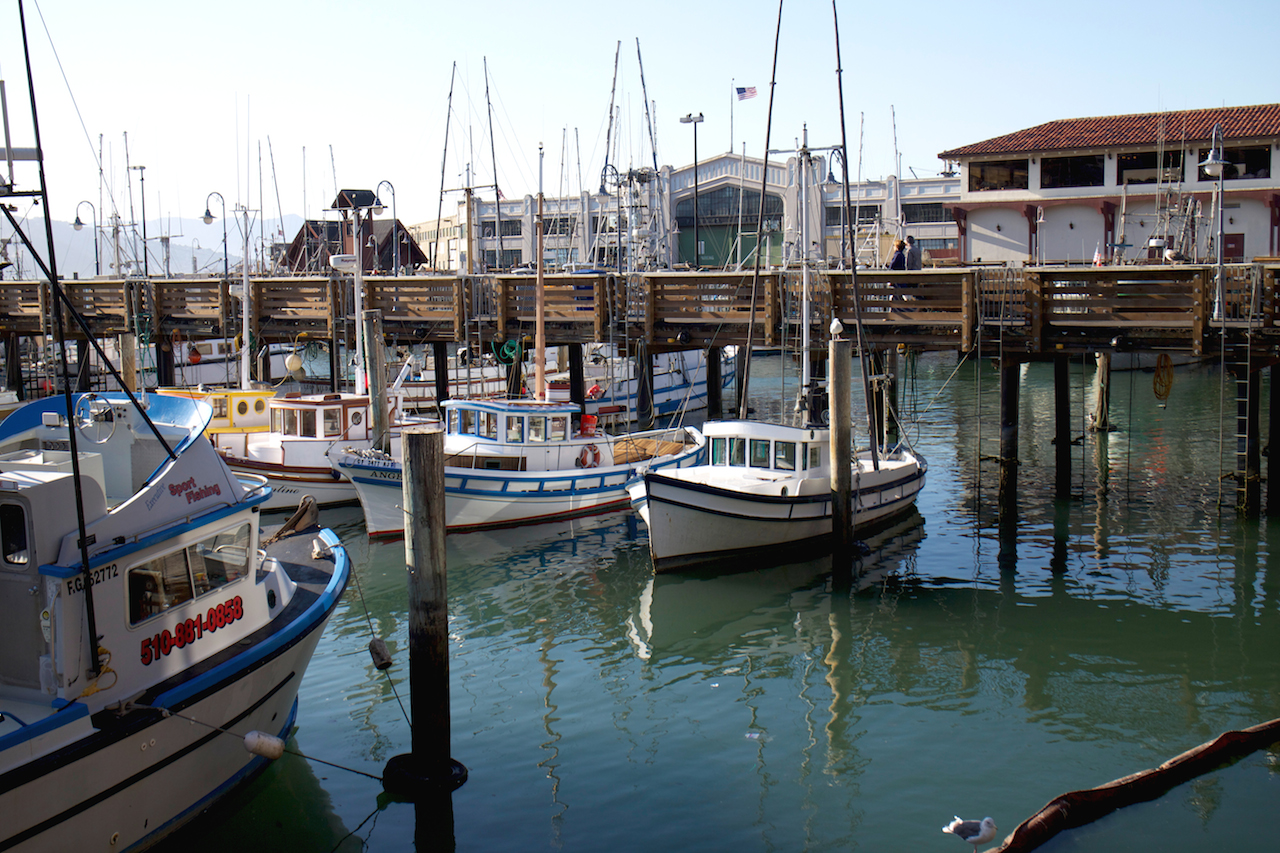 Exhausted from the day before, we walked along the harbor back in the direction of Union Square to catch a train back to Berkeley. We spent our evening lazy in our hotel room with some takeaway from Whole Foods.
NEXT STOP –> HALF MOON BAY
Xo Vicki