I want to start this post by saying that I'm not the biggest fan of New Years Eve. I can't remember the last time I got all dressed up for it. I would rather spend it in my pjs on the couch, watching a movie and sipping some bubbly. This year, however, I'm looking forward to a mellow evening with friends. Even though I would love to spend the night in my onesie, I would be looking silly as the only one. Therefore I was looking for an outfit casual and comfortable enough, with a touch sparkle to make it New Years Eve-appropriate. A hint of red spiced it all up and lent a note of glamour.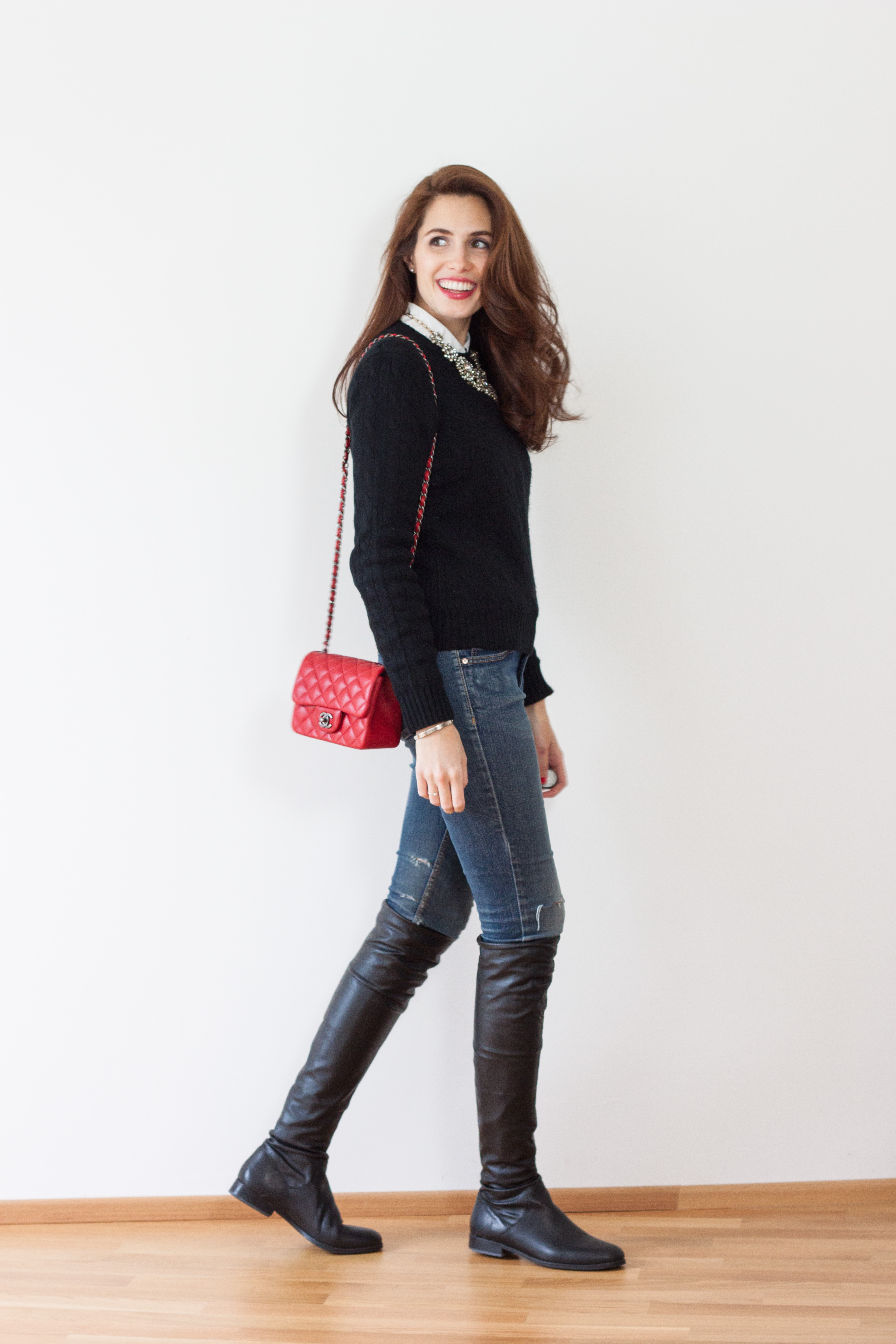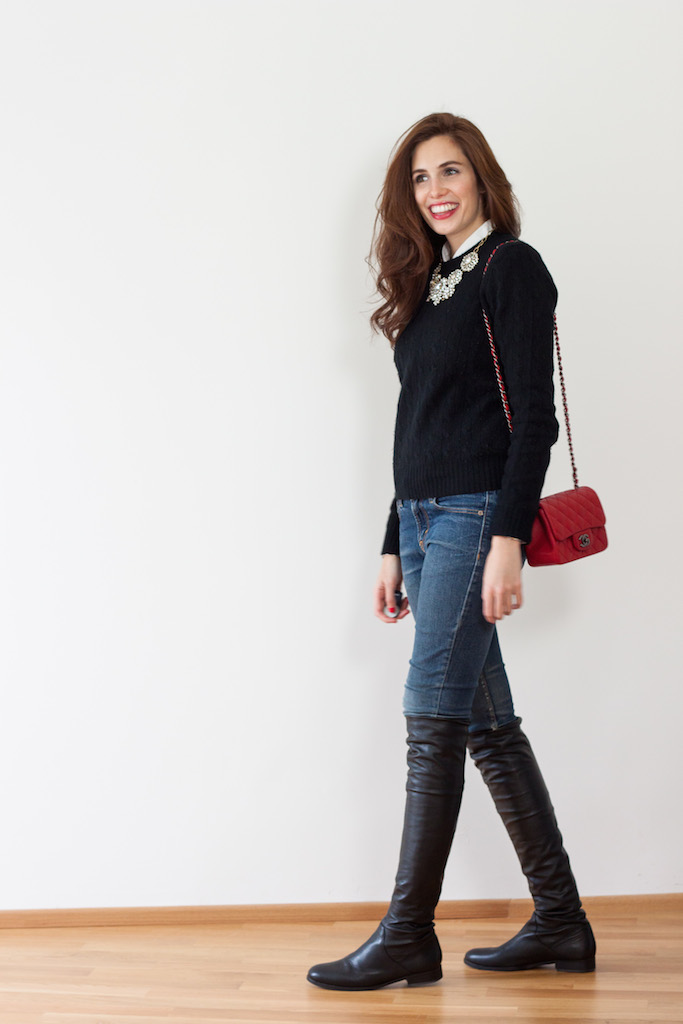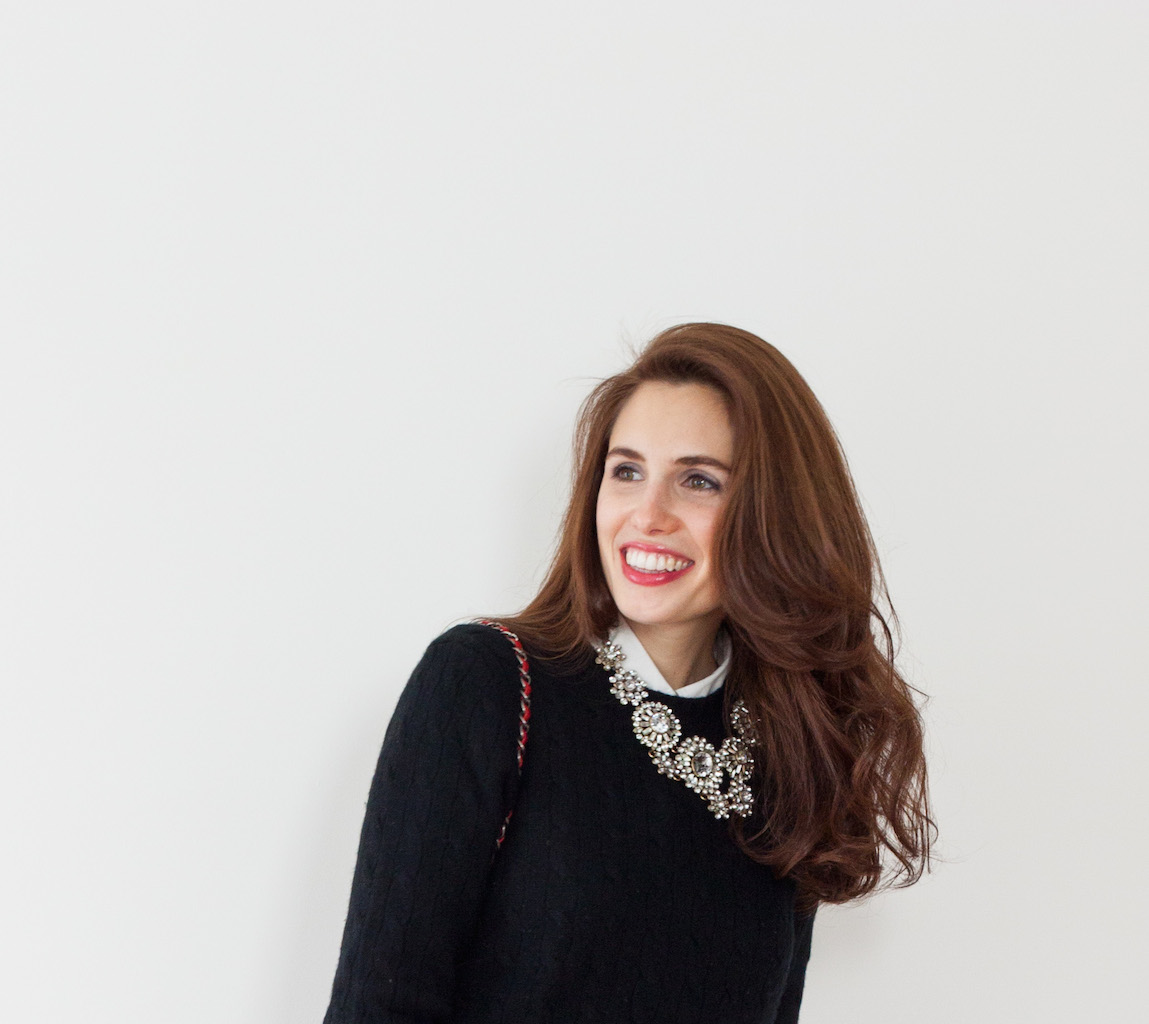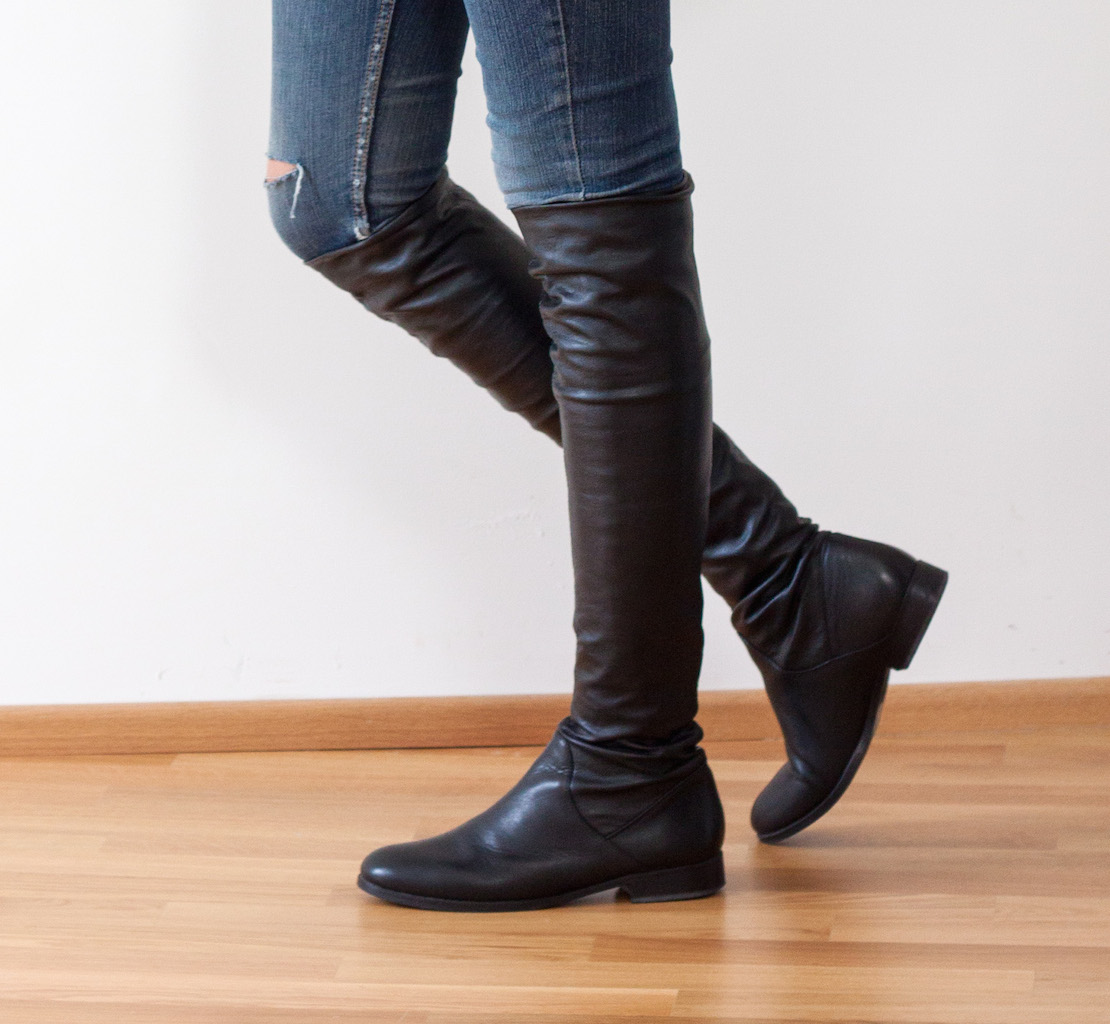 Sweater: Ralph Lauren
Shirt: Calvin Klein
Jeans: Levi's Skinny 518
Bag: Chanel
Necklace: J.Crew (similar)
I wish you a happy new year and all the love and success for 2015!
How will you be celebrating NYE? And (more importantly) what will you be wearing?
You rarely see posts like this one from me, do let me know if I should change that in 2015?