Chocolate and raspberries must be one of the best combinations! If you remember my Double Chocolate Raspberry Tarte, you know how much I love to pair these two flavors!
These dark chocolate cups are filled with a sweet raspberry puree. They are a simple treat, made with only three ingredients and couldn't be any easier to make! Don't be fooled by their size, they are small but mighty tasty! ;)  I live by the rule that you can eat more of smaller treats 
You can make them with your favorite chocolate, although I recommend making these treats with dark chocolate (for example Lindt 70%).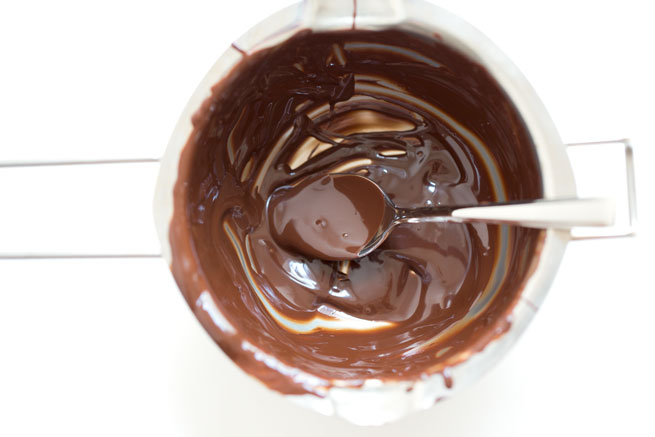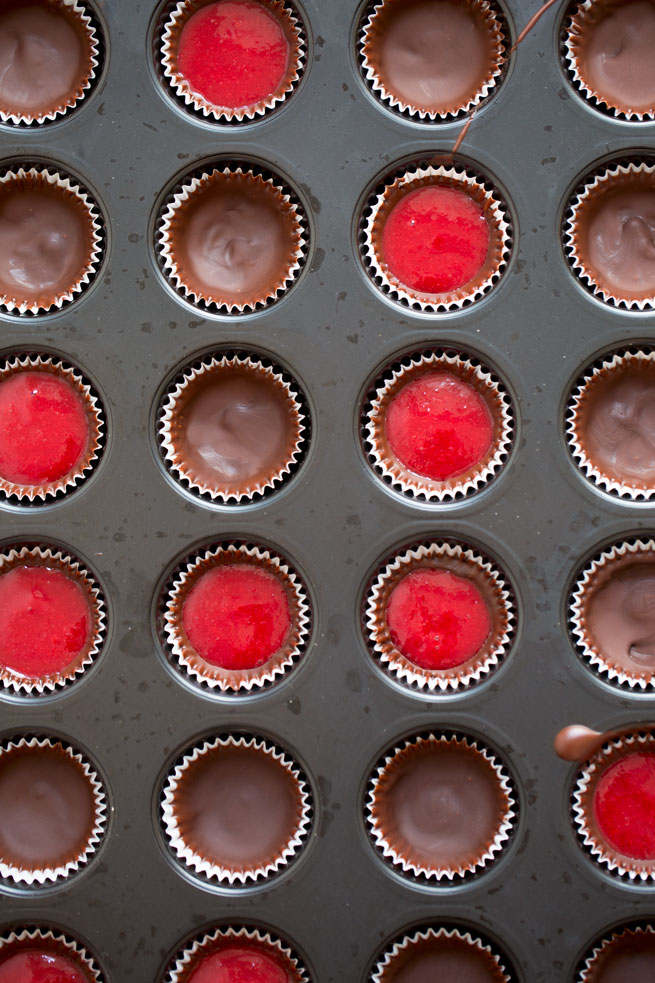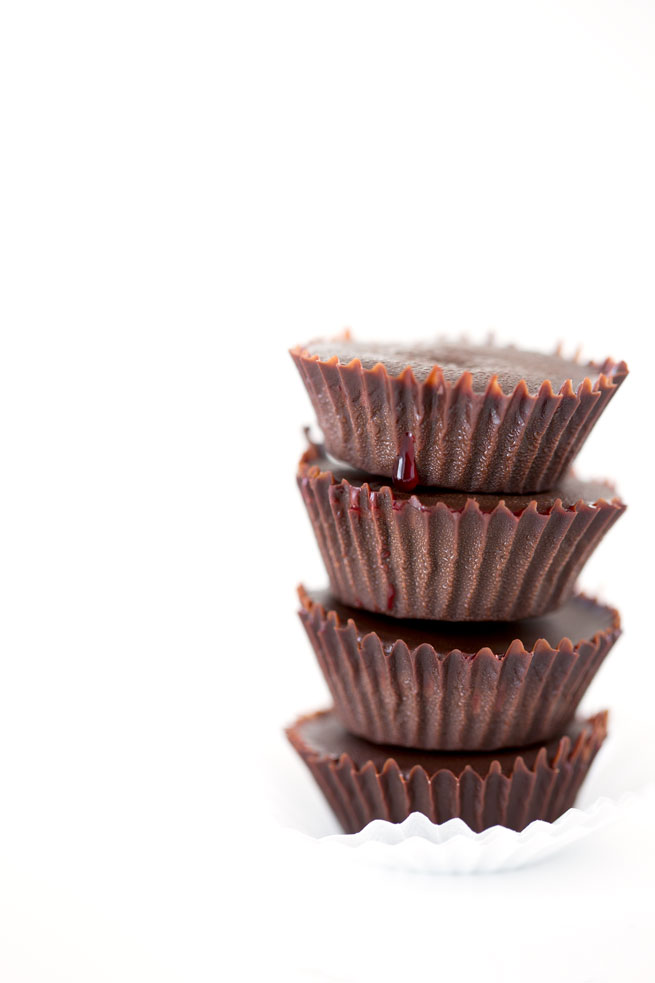 Raspberry Chocolate Cups
Recipe type:
Sweets, Snack
Ingredients
200g frozen raspberries
2 tbsp icing sugar (or sweetener of your choice)
250g dark chocolate 70% (vegan)
Instructions
Line a mini muffin tray with cupcake liners.
For the raspberry puree, defrost the raspberries and blend them. Strain the mixture through a fine mesh sieve and mix in the icing sugar. Set aside.
Melt the chocolate over a double boiler. Spoon 2 teaspoons of the melted chocolate into each cupcake liner. Use a small spoon to coat the sides. Freeze the cups for 10 minutes.
Once the chocolate has harden, spoon in ½ tablespoon of the raspberry puree. Freeze for another 5 minutes.
Cover the cups with the remaining chocolate. Refrigerate once more, until the cups are thoroughly chilled.
Notes
Store in the fridge for up to 5 days.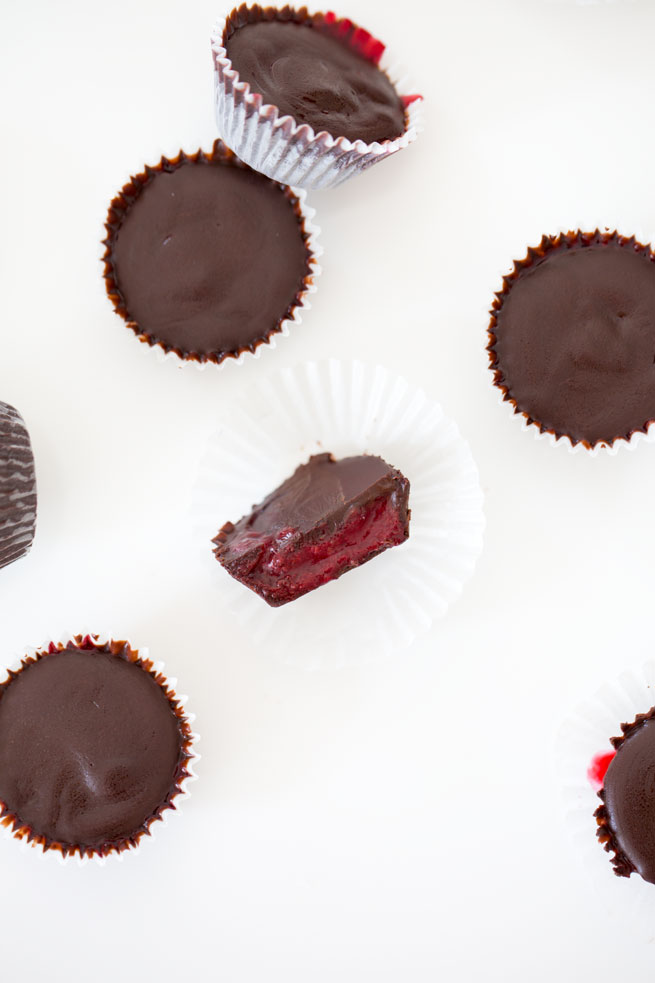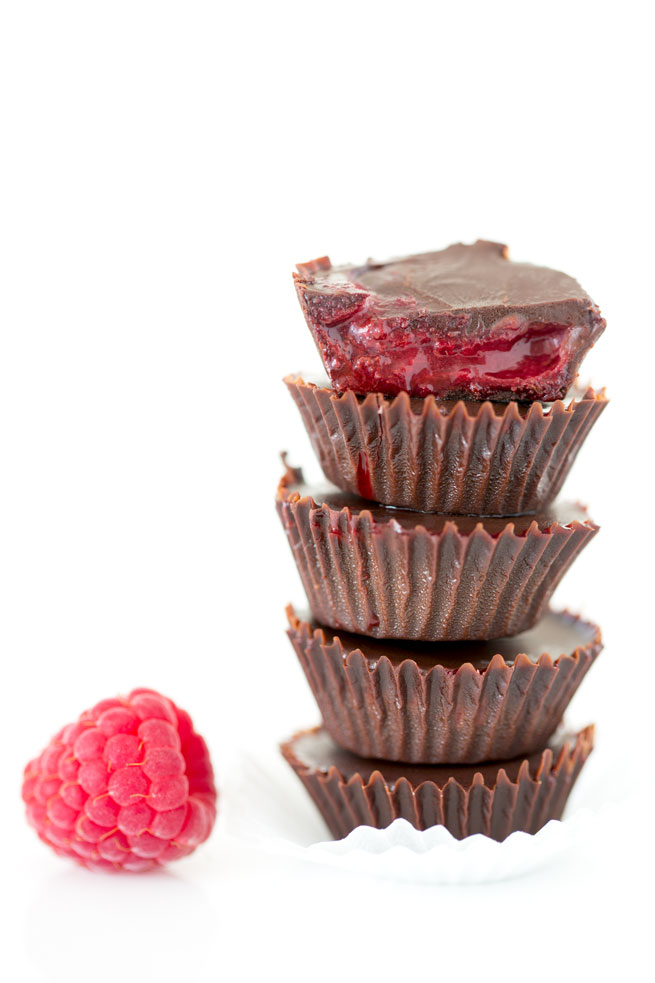 Xo Vicki