This week I'm braving the snow with a tropical smoothie. A Pineapple Mint Smoothie with a splash of coconut water to be exact. I have been dreaming of white beaches and turquoise water as I am stomping through the snow in my Uggs. And this smoothie is just what I needed to warm my heart.
Since I can't experience the tropics right now, I can at least taste them. My Pineapple Mint Smoothie is a simple and delicious combination, that reminds me a lot of a pineapple mojito. With the minor distinction that it is actually good for you! Although it is green and looks very healthy, you will be surprised how sweet it tastes. And this one is perfect for those who aren't convinced about green smoothies yet. 
And since everyone is still on a health kick in January, you can serve it instead of cocktails at a party. Who says you can't have fun with smoothies?! Pour it in a pitcher or in fancy glasses and dress it up with colorful straws and little umbrellas.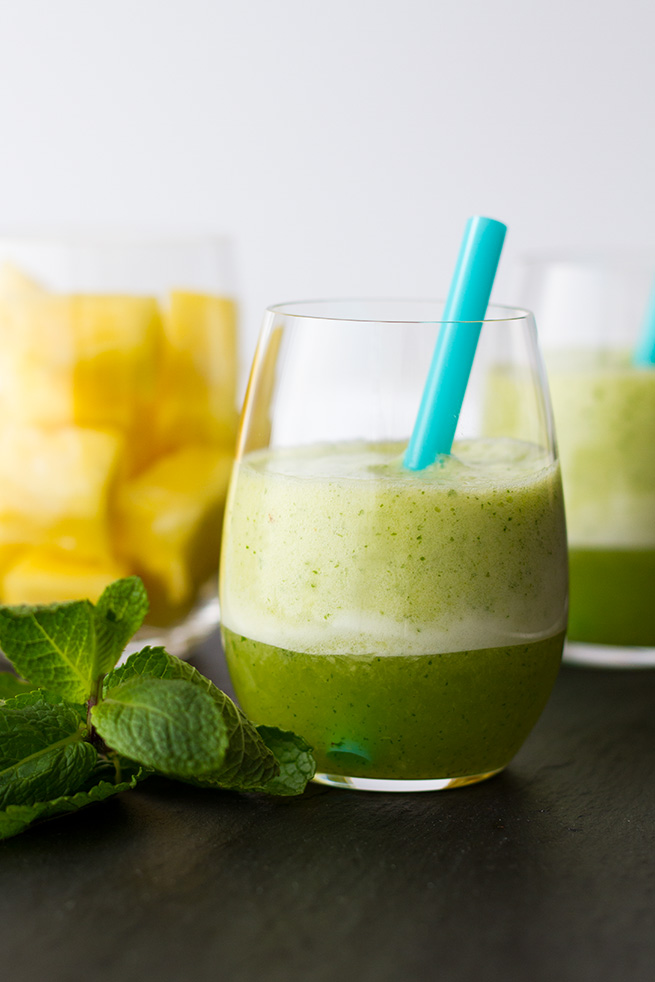 Pineapple Mint Smoothie
A healthy and refreshing green smoothie
Recipe type:
Drink, Smoothie
Ingredients
4 ice cubes
500g pineapple, cut into pieces
a handful of fresh mint leaves
200 ml coconut water
Instructions
Starting with the ice cubes, combine all ingredients in a blender and process for about 30 seconds, until smooth. Pour into glasses and enjoy!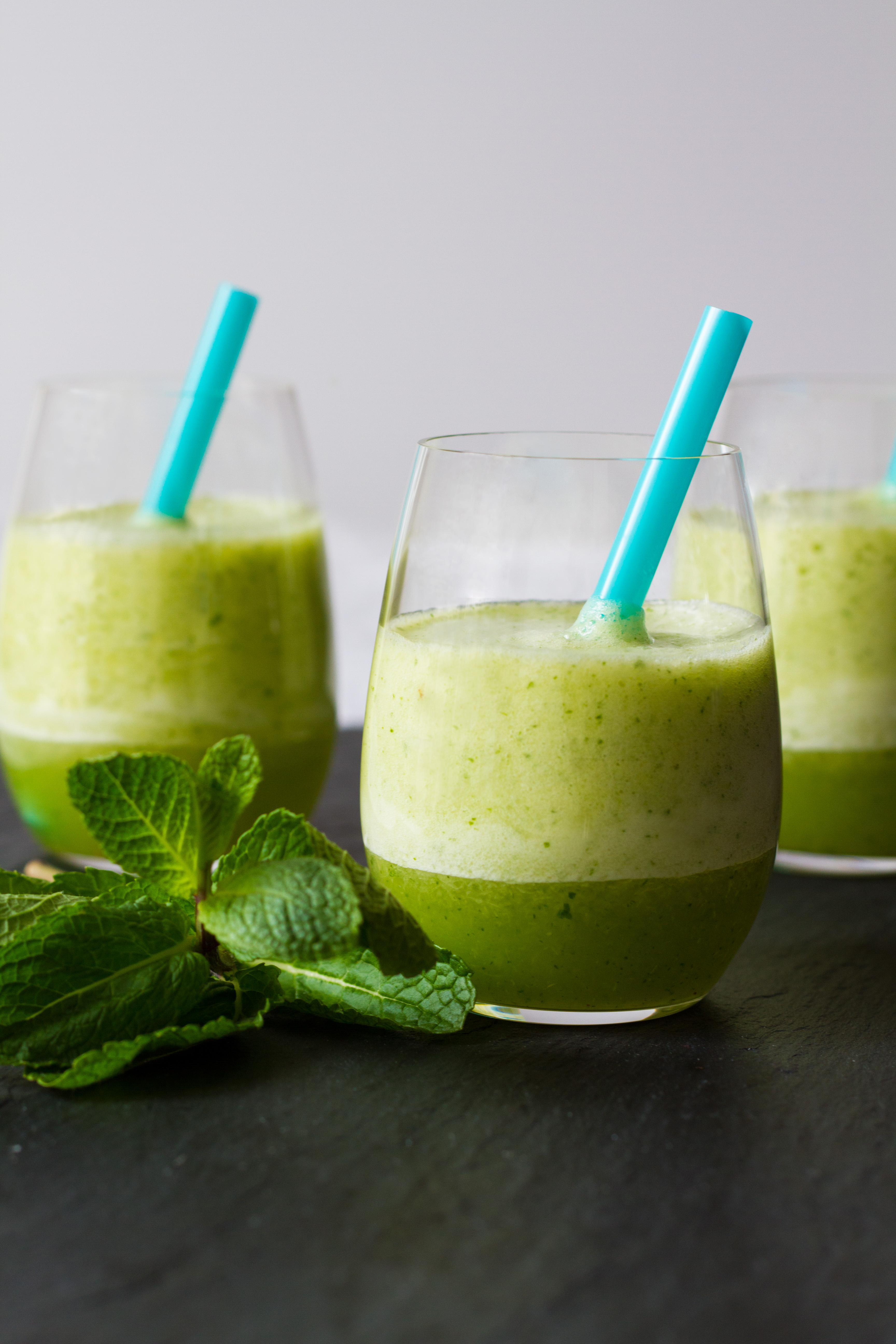 This green smoothie is light and refreshing. It isn't very creamy, but rather has the consistency of freshly squeezed juice. If you want your Pineapple Mint Smoothie to be even greener and are feeling adventurous, you could try adding some baby spinach or fresh kale to it. 
Now the only thing missing is an actual beach! 
I wish you all a great start to the week!