Back in August, the Coolinary Society had organized an event for LGV under the motto 'LGV Happy Hour with the only information given to us that cocktails would be mixed with vegetables. Sounded unusual and I was immediately intrigued!
So I had edited the pictures from the event and written up a few things, but forgot to hit that 'publish' button.. So this little post has been waiting in my drafts file to be seen, until now..
The event was held at the 'little loft' of the 25hours hotel Vienna, where we were welcomed with this amazing view over Vienna: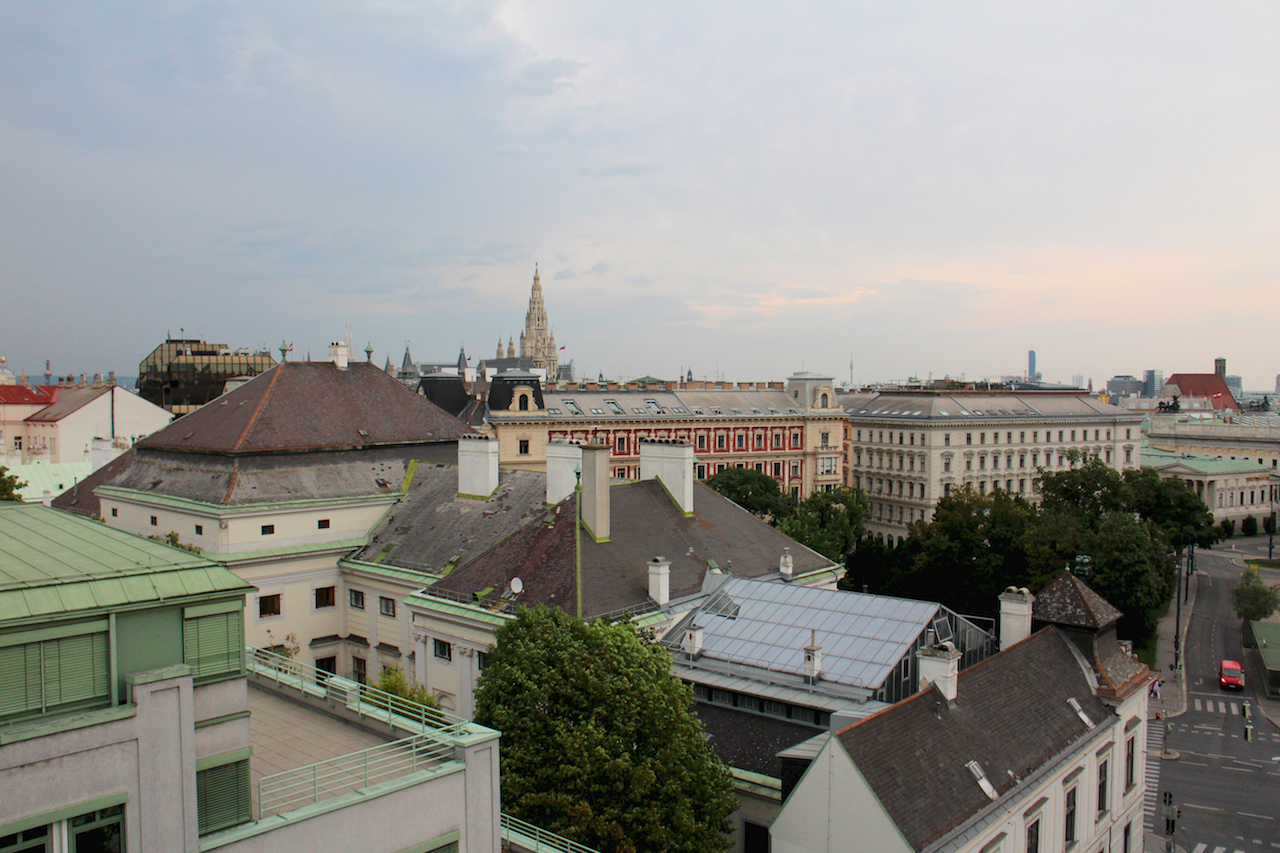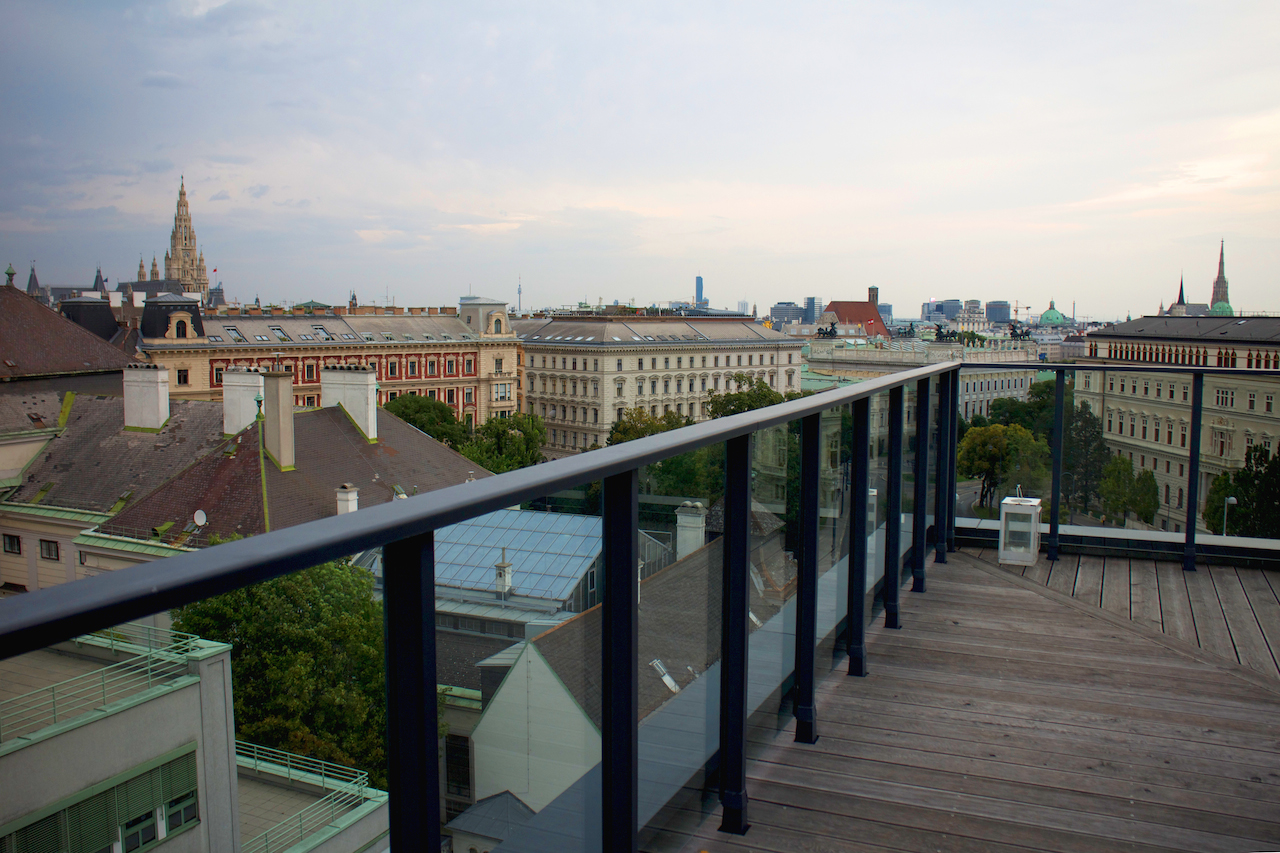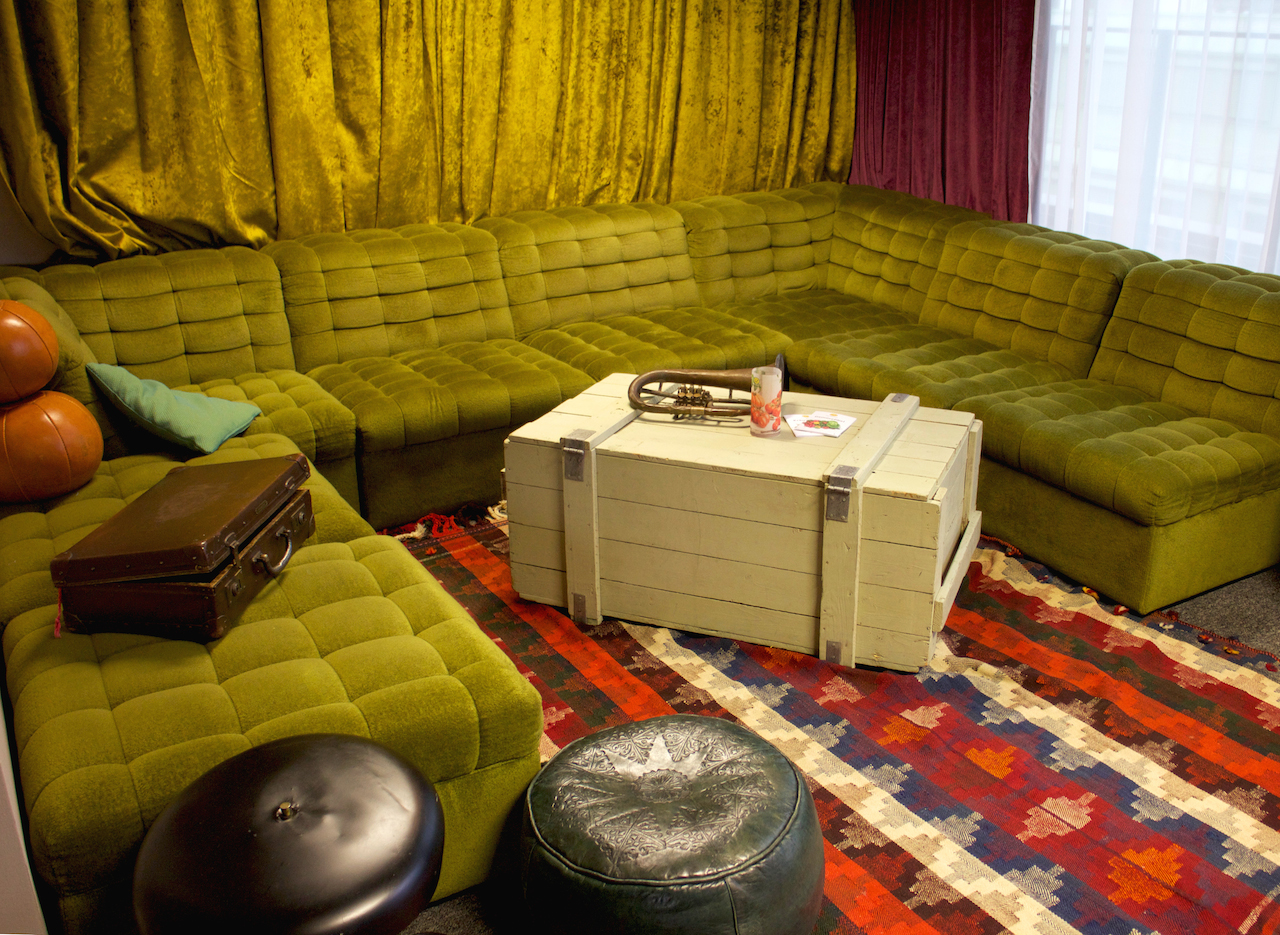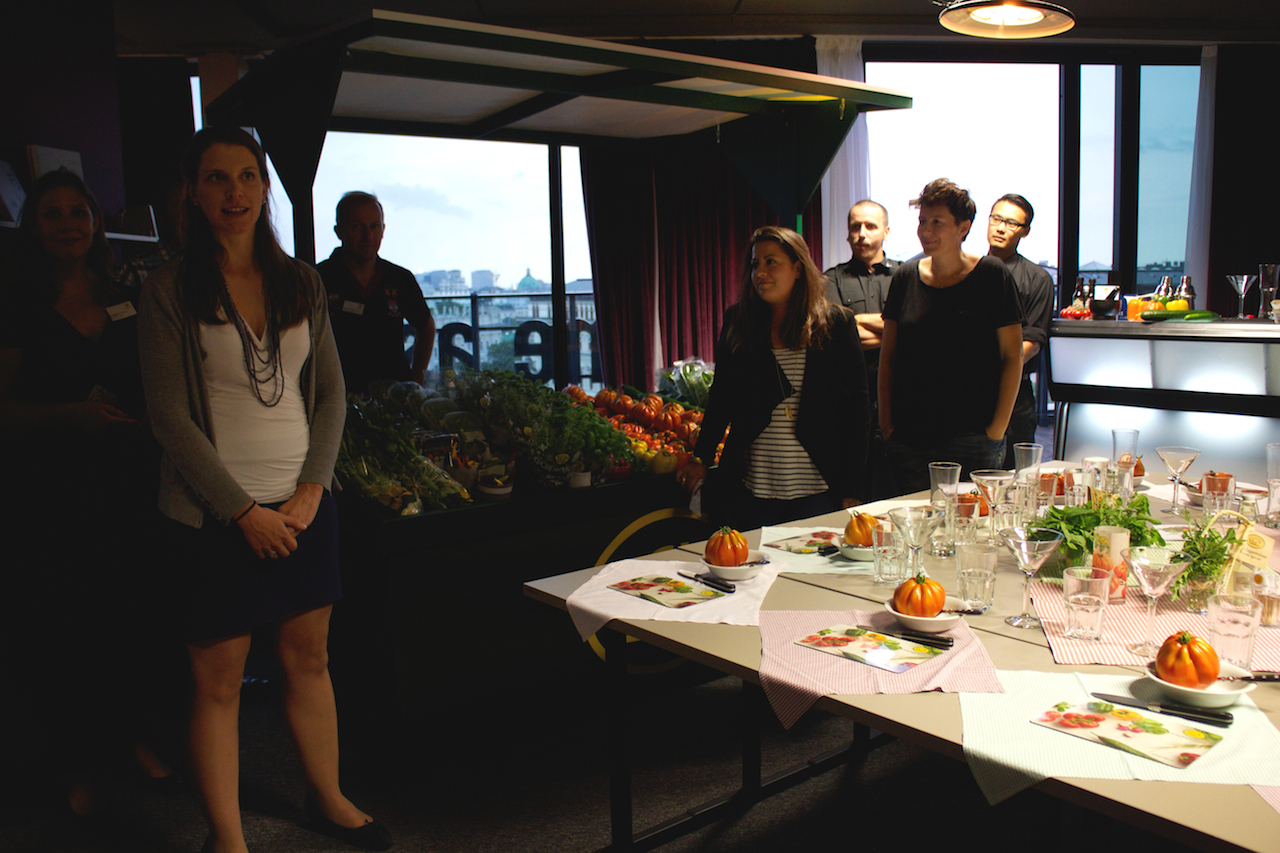 After a quick introduction from both LGV and the Coolinary Society, a delicious, vegetarian buffet was opened for us to enjoy.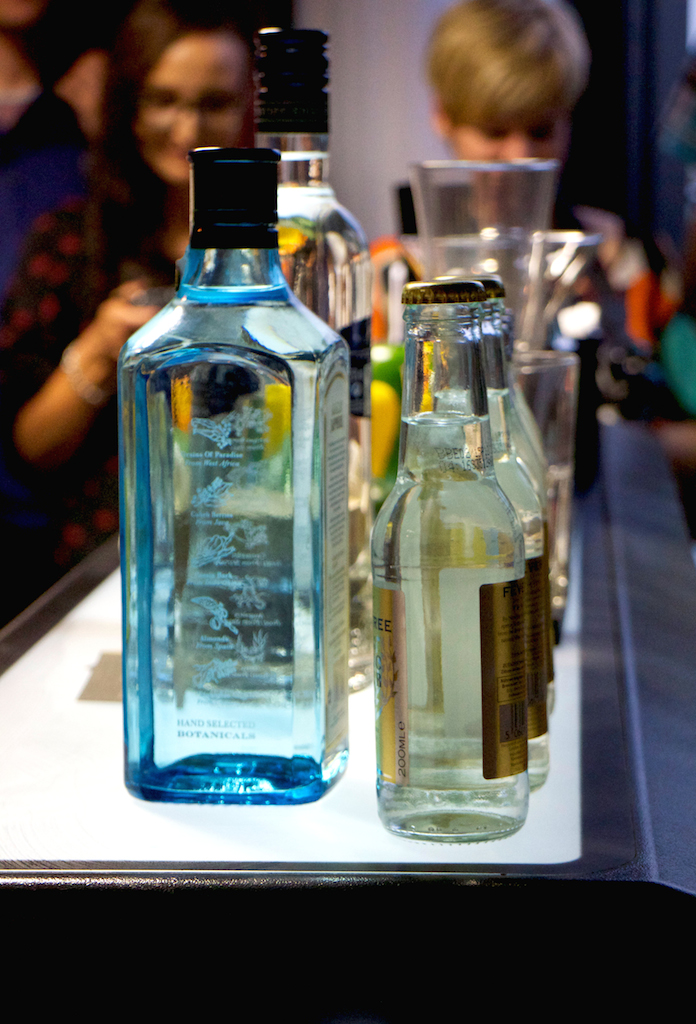 Then it was time for some cocktails! Tom Sipos introduced us to the world of cocktail mixing and came up with some creative twists on some cocktail classics, all incorporating vegetables.
We were told to pay attention to the cocktail mixing techniques, I had a premonition that we would be mixing our own cocktails afterwards ;)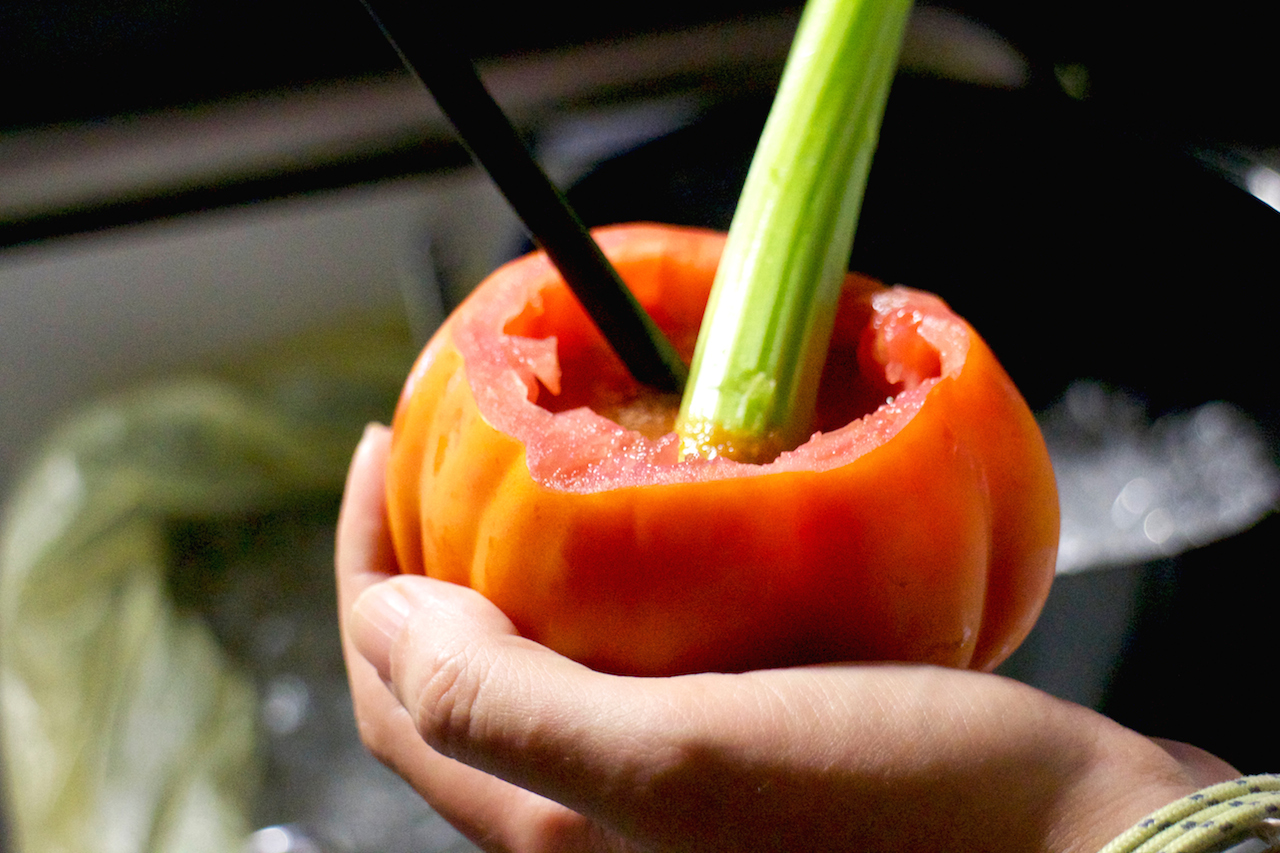 One of his creations was a 'Spicy Mary', served in a hollow oxheart tomato, refined with chili and horseradish. Not really my cup of tea, but it looked really cool!
My favorite was the 'Frozen Spinach Mojito' with dark rum: bright green, very refreshing and the perfect drink for a warm summer evening. The recipe can be found here. Also very tasty was the Gin Tonic, shaken with peppercorns from the Pfefferei, served in a red bell pepper!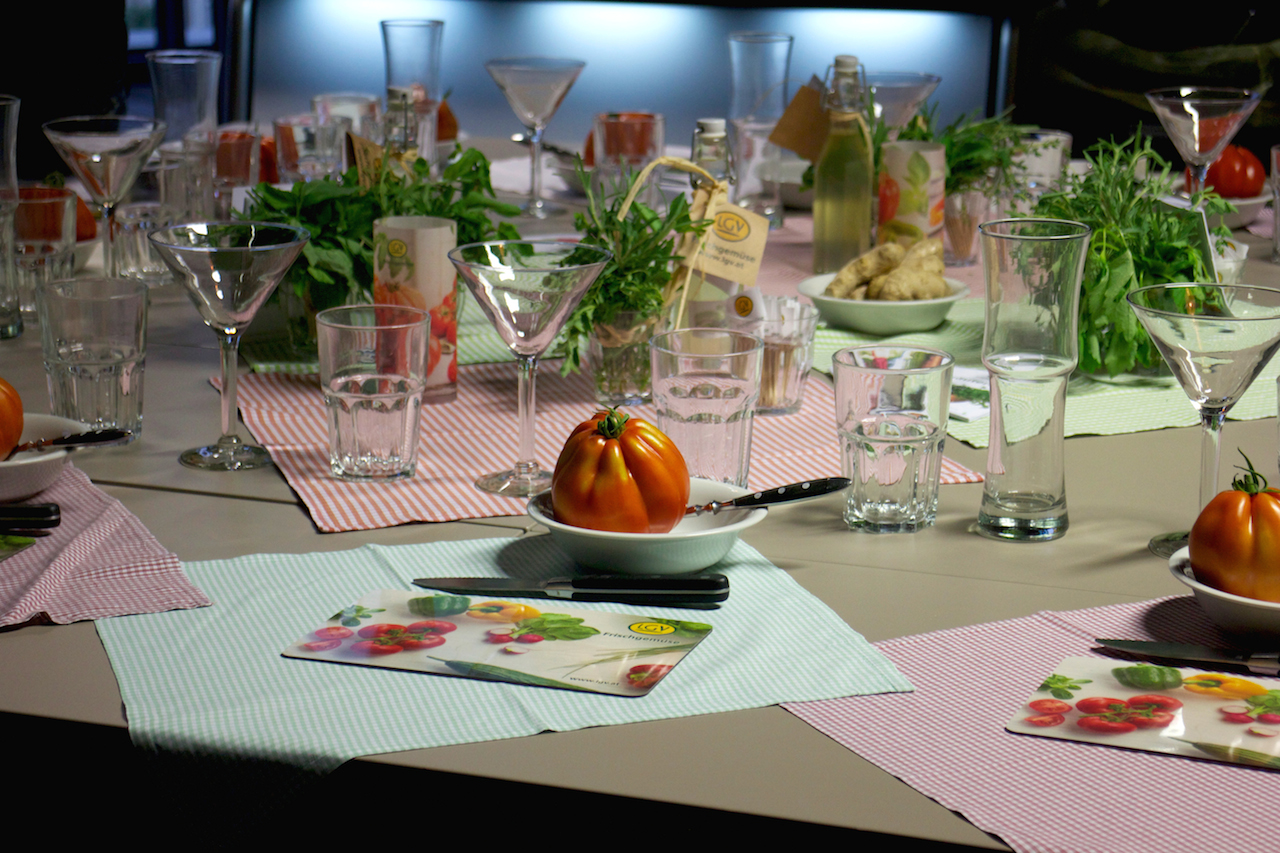 Then it was time for a little competition where we had to create our own drink, using as many vegetables and herbs as we wanted. The table settings were destroyed in no time as we were all hunting down our ingredients.
http://instagram.com/p/rplVClw2rR/?modal=true
Eva and I created 'Green Goodness'. A cocktail that looks and sounds healthy but definitely isn't! We basically took all the green vegetables and herbs that we could find and shook them up with gin. Then poured the green veggie-infused gin in a hollow green bell pepper, filled it up with tonic and garnished it with herbs. Unfortunately, the green pepper leaked a bit (you had to be fast at drinking!) and it didn't pass Tom Sipos taste-test. But both Eva and I enjoyed our drink and we had fun making it!
After lots of cocktail sampling, we were all sent home with a lovely goodie bag and we were able to "shop" at the little market stand filled with veggies. Definitely my kind of shopping! ;)
All the leftover food and vegetables were brought to the Gruft, a charity in Vienna, offering food and care to the homeless and helping them get back on their feet.
Thank you LGV and the Coolinary Society for a lovely and boozy evening! :)