On our second and last full day in Chicago, we wanted to see and do as much as possible. I had been up since 3:30 am (damn you, jetlag!), catching up on emails and waiting for the nearest Starbucks to open, while the bf was snoozing away.
When both of us were finally up and ready, we headed to Whole Foods for breakfast (second one for me).
First stop on our 'list' was Millennium Park, where we were able to spot its main attraction, the Bean, from afar.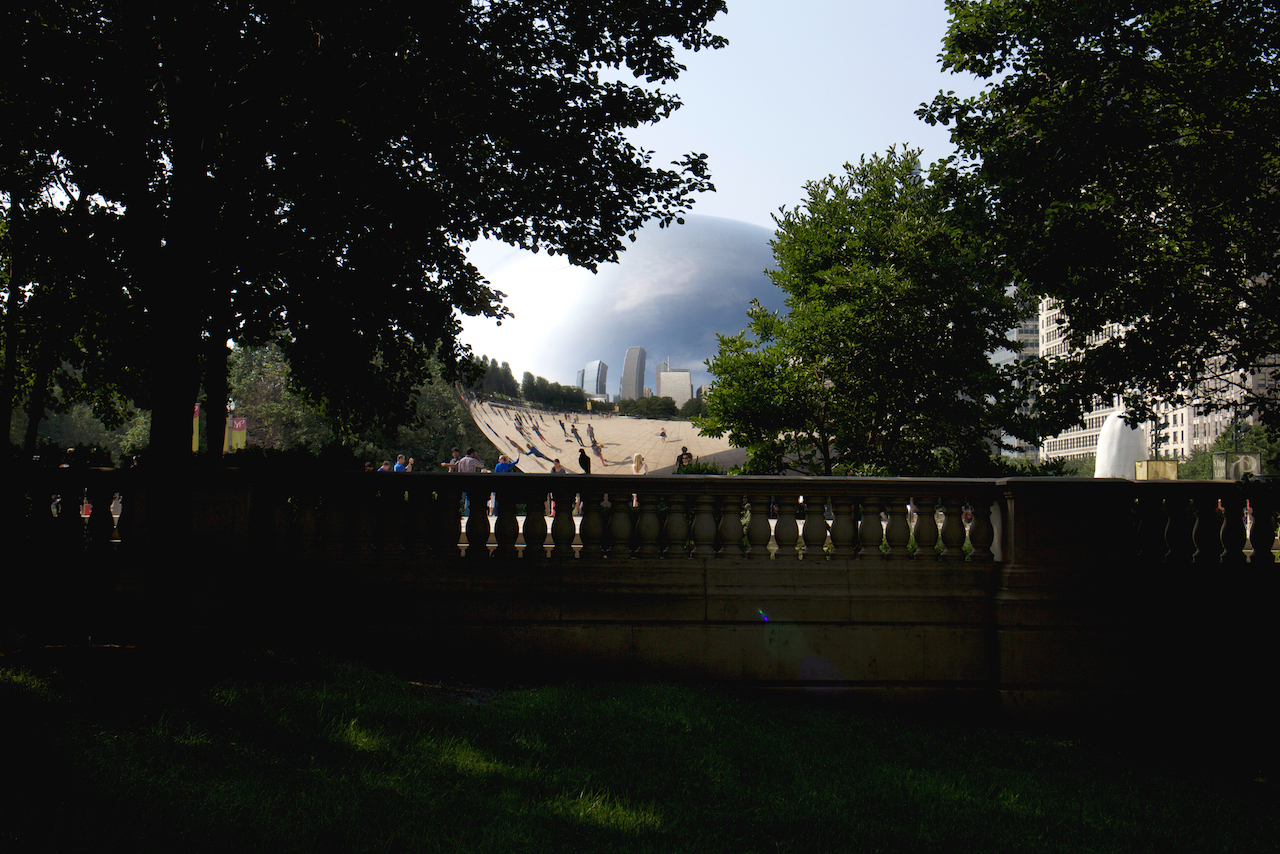 Cloud Gate or 'The Bean' as it is nicknamed, is a sculpture designed by the artist Anish Kapoor, made out of stainless steel and shaped like a giant jelly bean.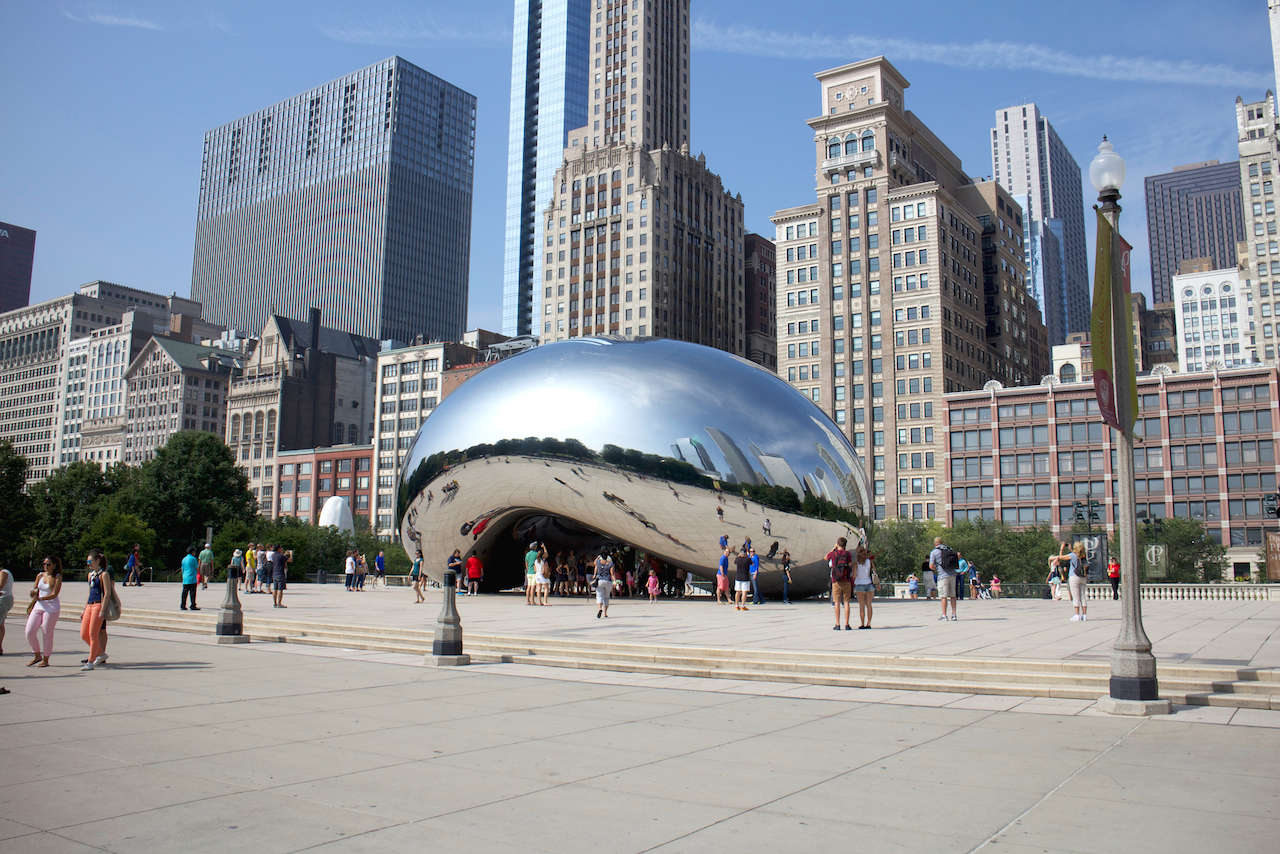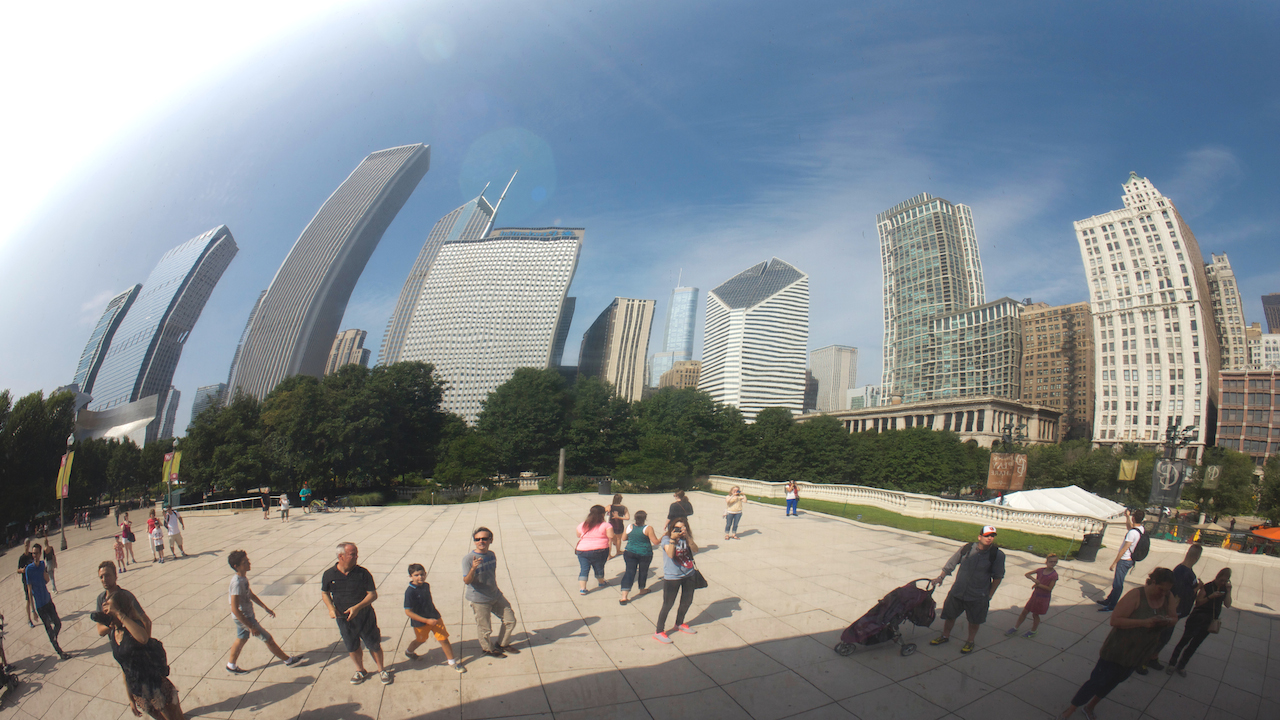 I have never quite understood the buzz around the Bean. Sure it is unusual and funny shaped, but I simply didn't get the fascination of people taking hundreds of selfies with the Bean. Well, those were my thoughts before I had seen it live! Because as soon as I stood in front of it, I turned into a crazy tourist, taking countless photos with the Bean! :D I was completely fascinated! I can't quite describe it, but it is a giant, shiny bean, reflecting the city's skyline and great for taking pictures! ;)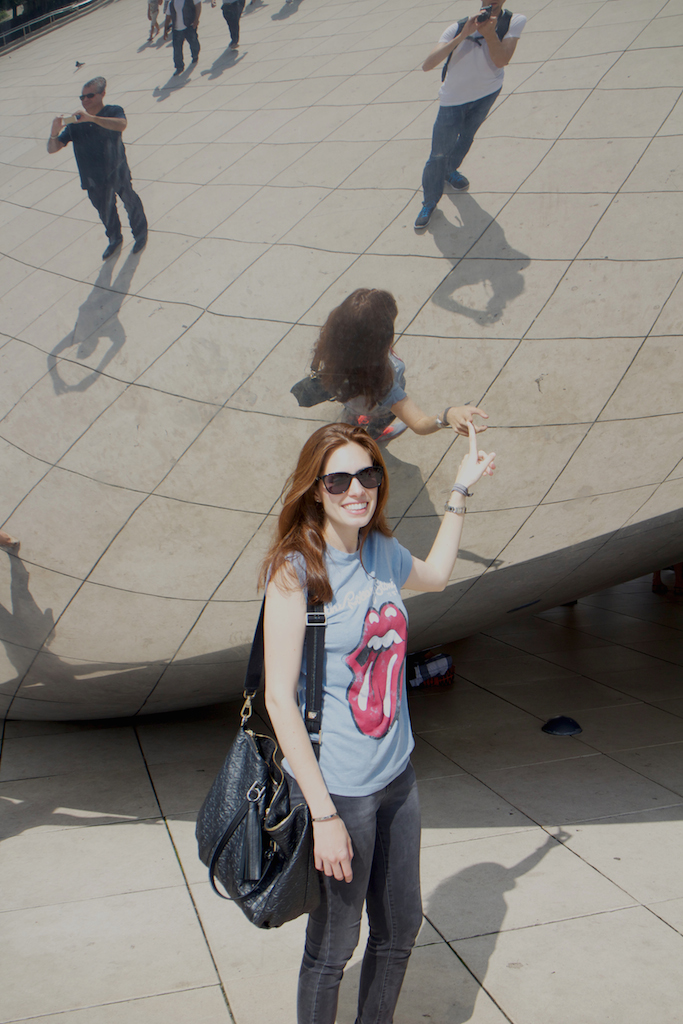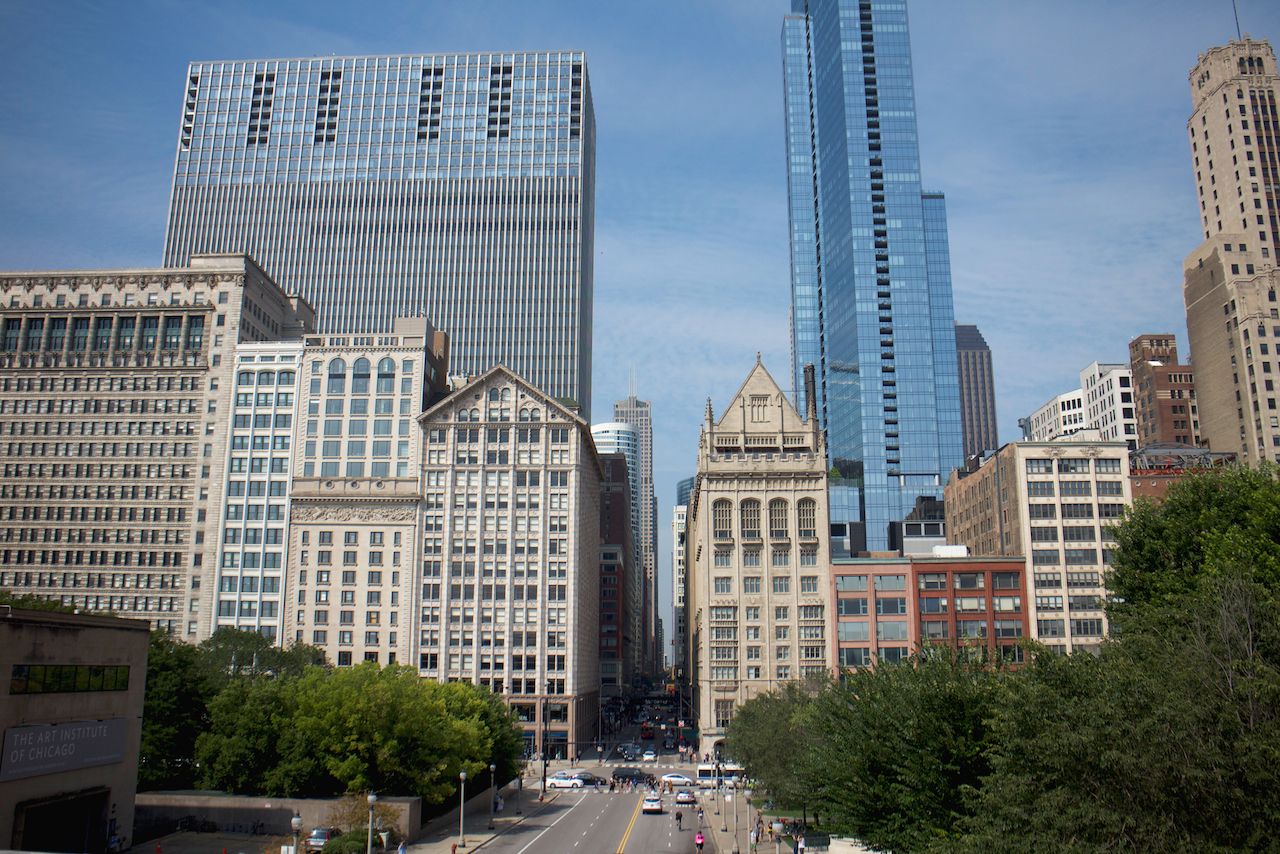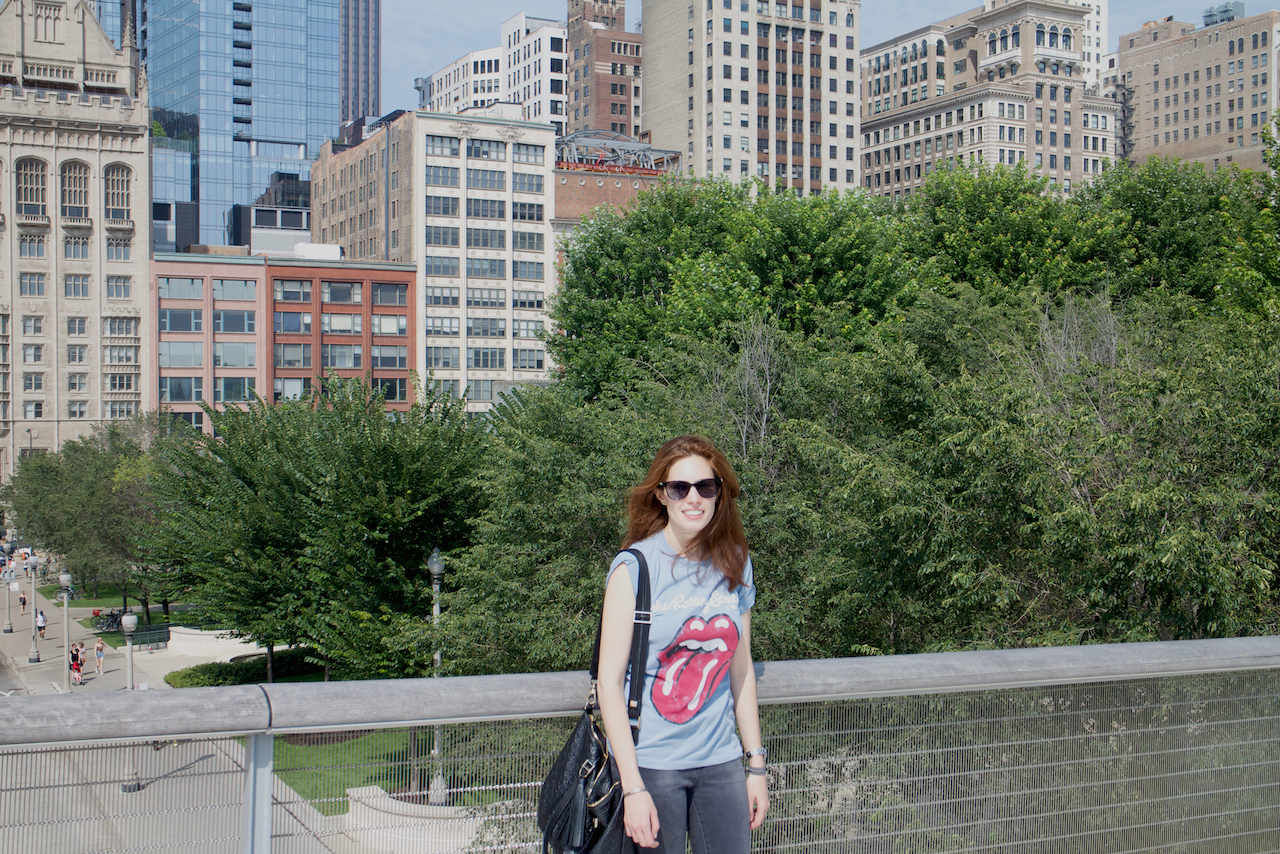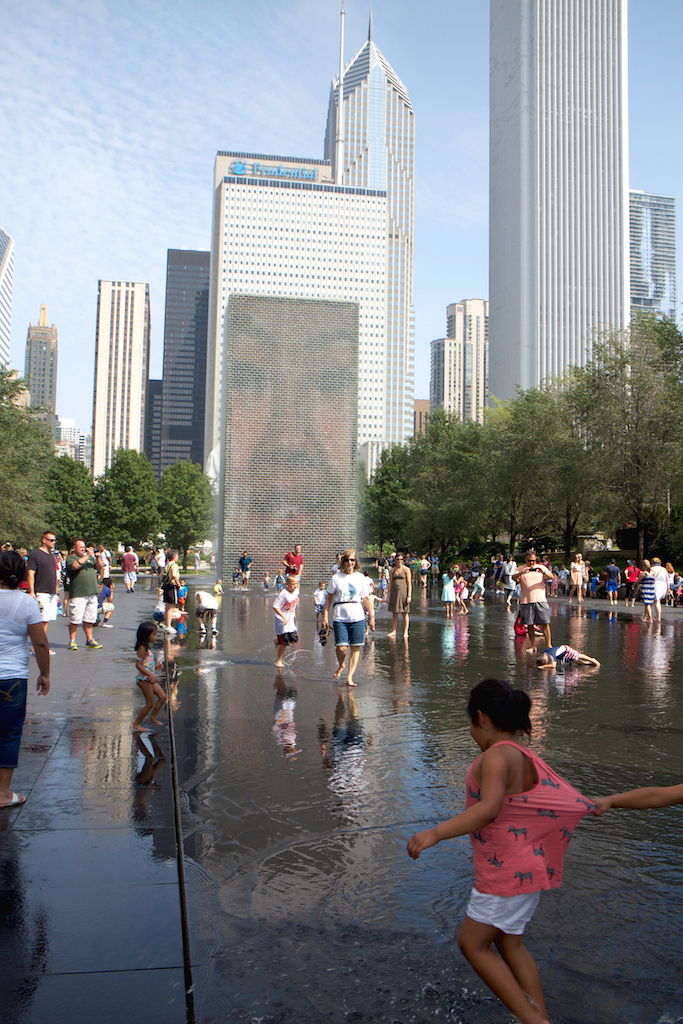 After we were able to tear ourselves away from the Bean, we found another exciting attraction in Millennium Park, the Crown Fountain. Two giant water walls that offer a refreshing cooling, not only for kids!
After all that exploring we were getting hungry again and happened to pass Giordano's, a restaurant famous for their Chicago-style pizza. So pizza it was!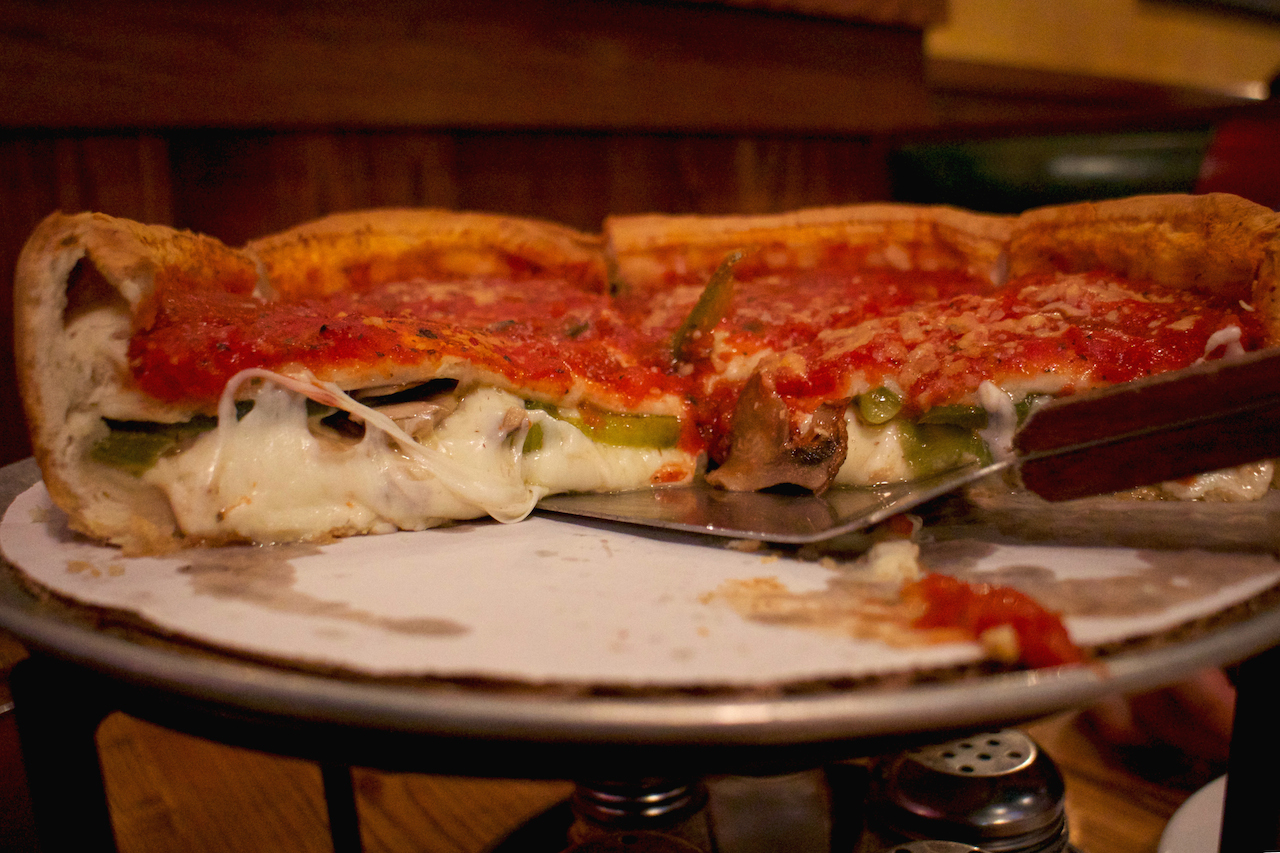 Chicago-stlye pizza has nothing to do with the traditional, thin, crispy pizza. The crust is very deep, making it resemble more of a pie than a pizza. The cheese and toppings are stuffed inside the pizza instead of being layered on top.
It tasted really nice, like a pizza pie, but was very filling because of all that cheese. After one slice I would have had enough but kept eating anyways :)
We didn't anticipate the weather being so hot, therefore before doing a boat tour, we made a quick stop at our hotel to change into shorts.
We bought our tickets at Wendella boat tours, choosing the 90 minutes long combined Chicago River and Lake Michigan tour.
The boat tour was amazing and I can't recommend it enough! First we experienced Chicago's skyscrapers up close from the Chicago River and then we were able to admire its full skyline as we ventured out on Lake Michigan. I also enjoyed getting insights into the city's architecture, history and the evolution of Chicago's skyscrapers.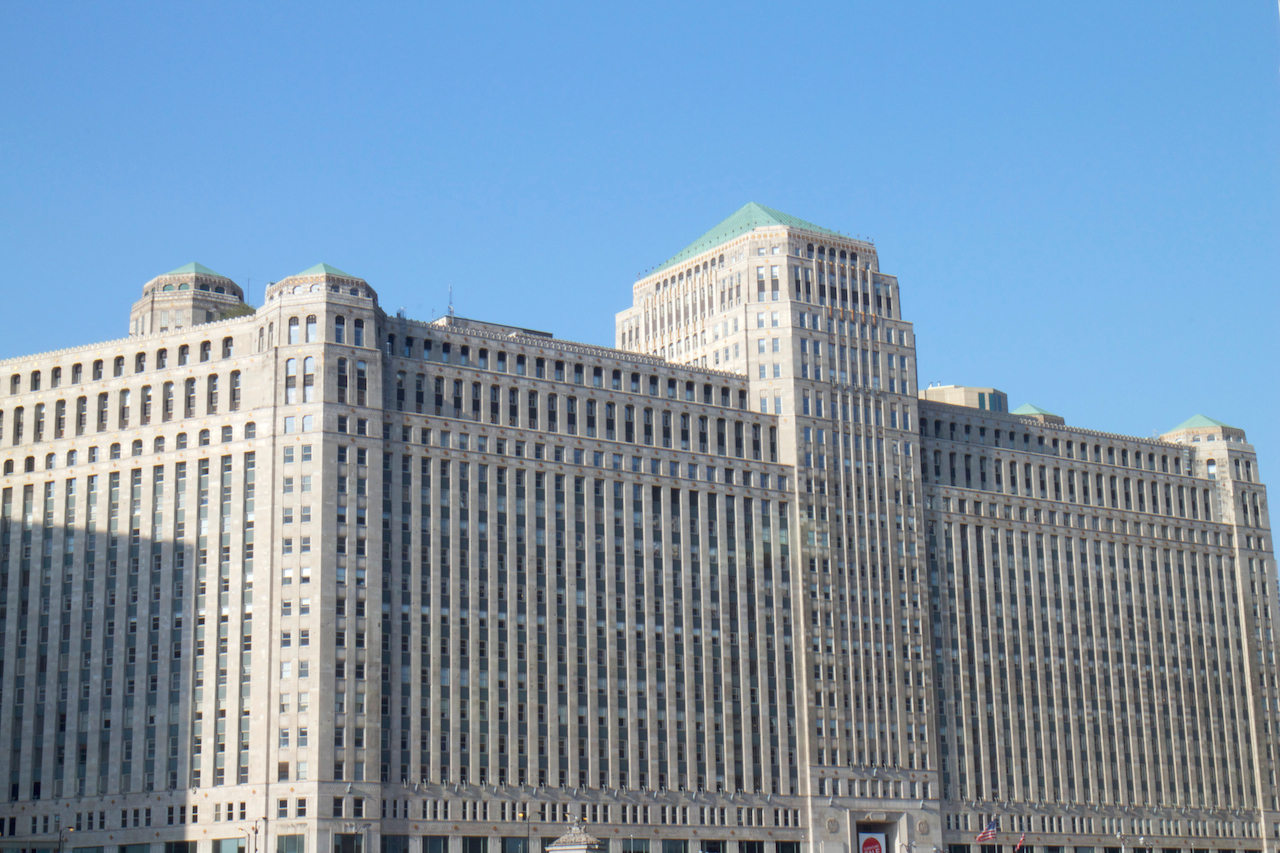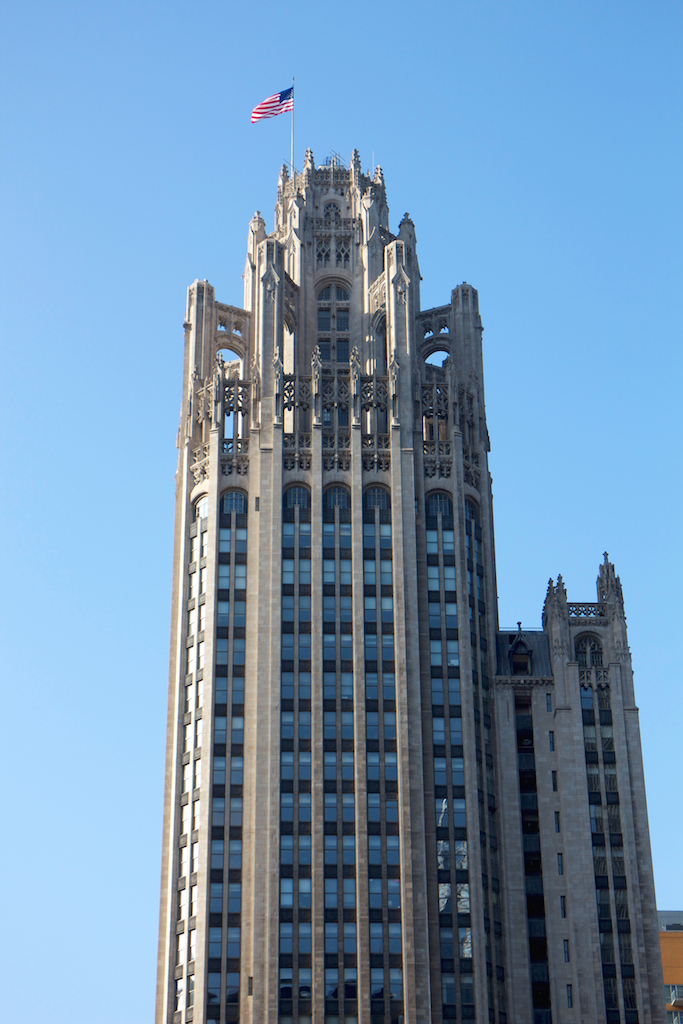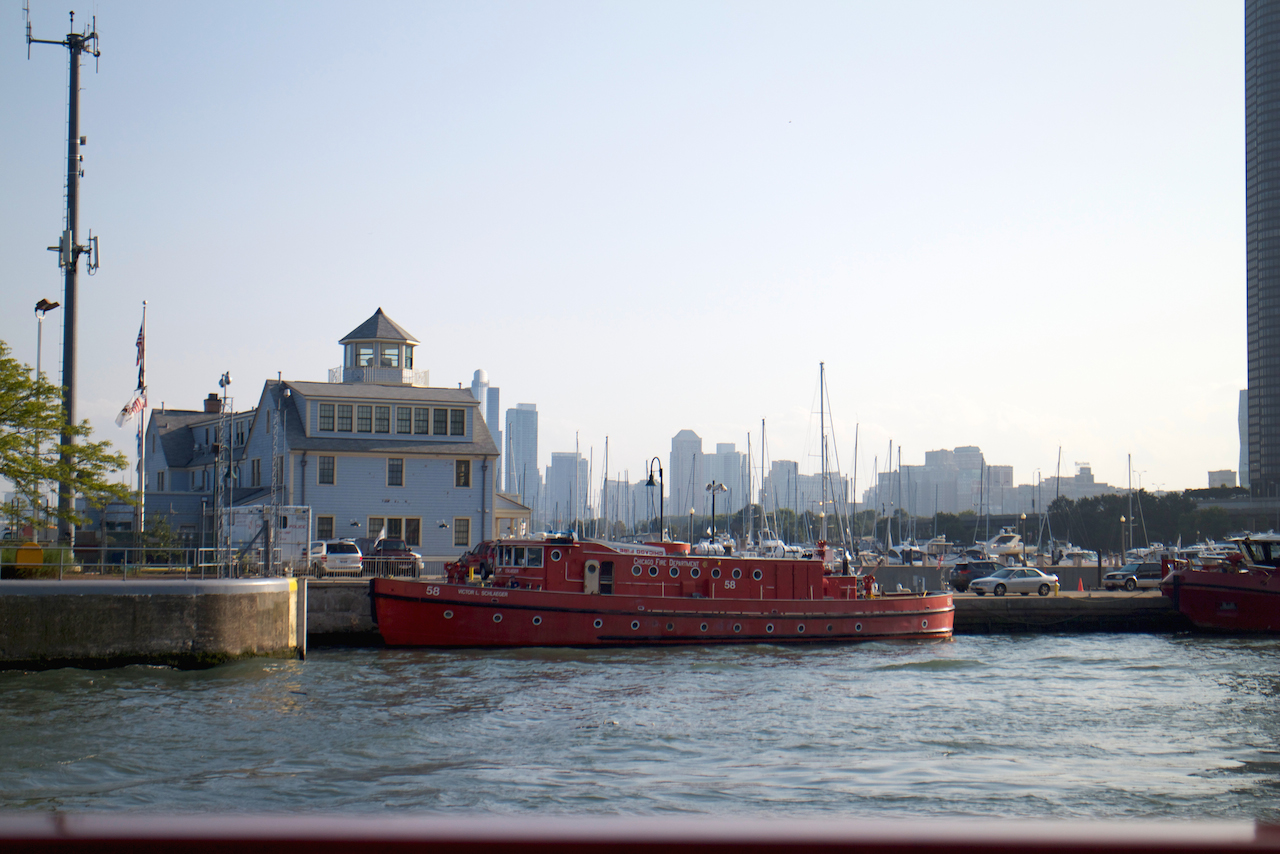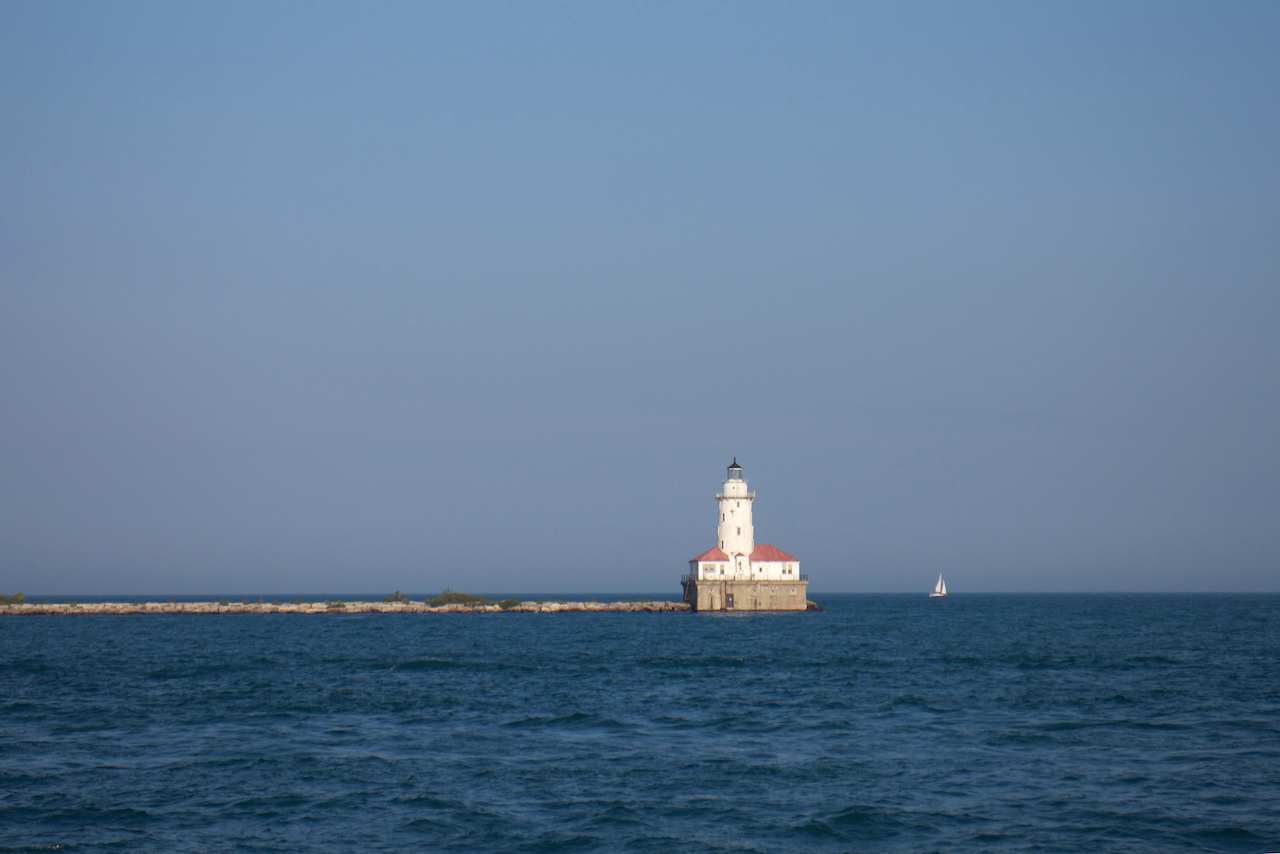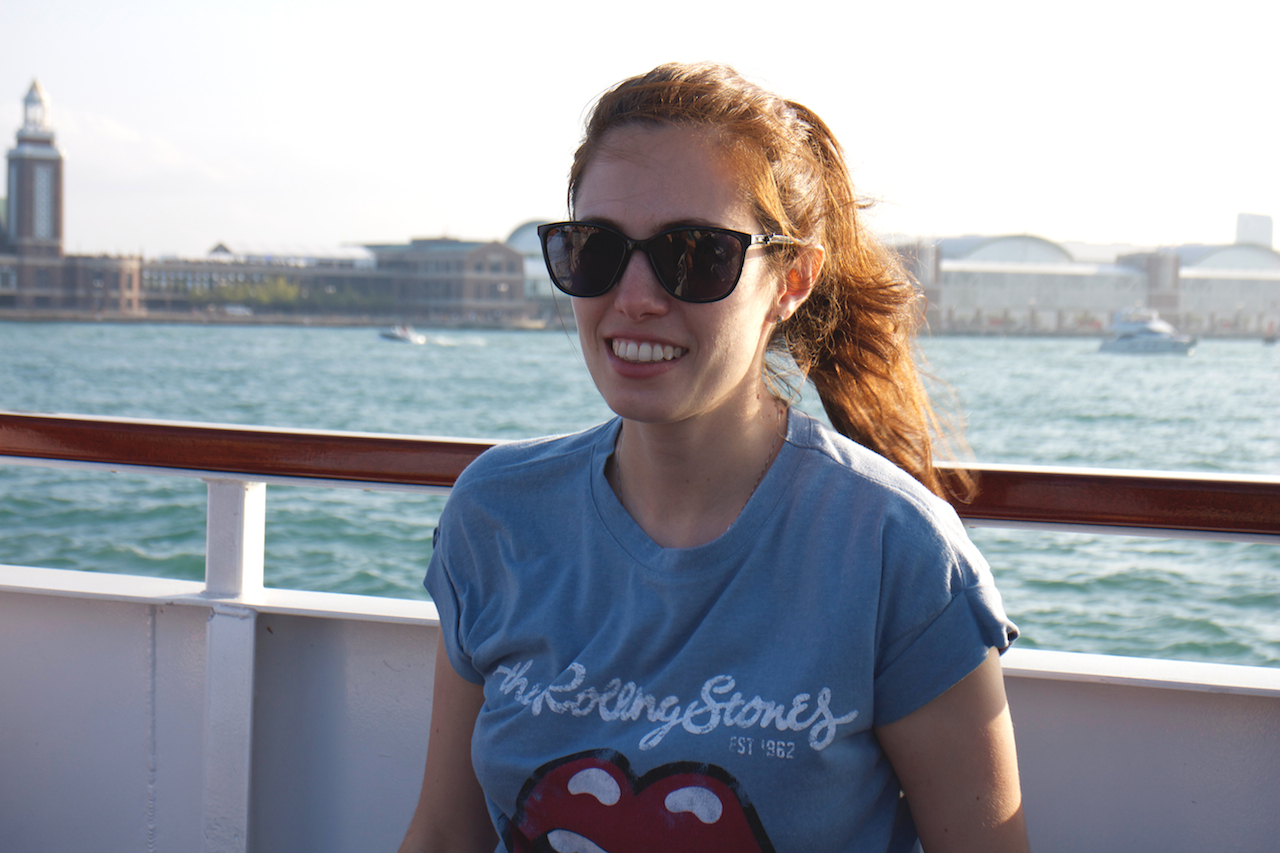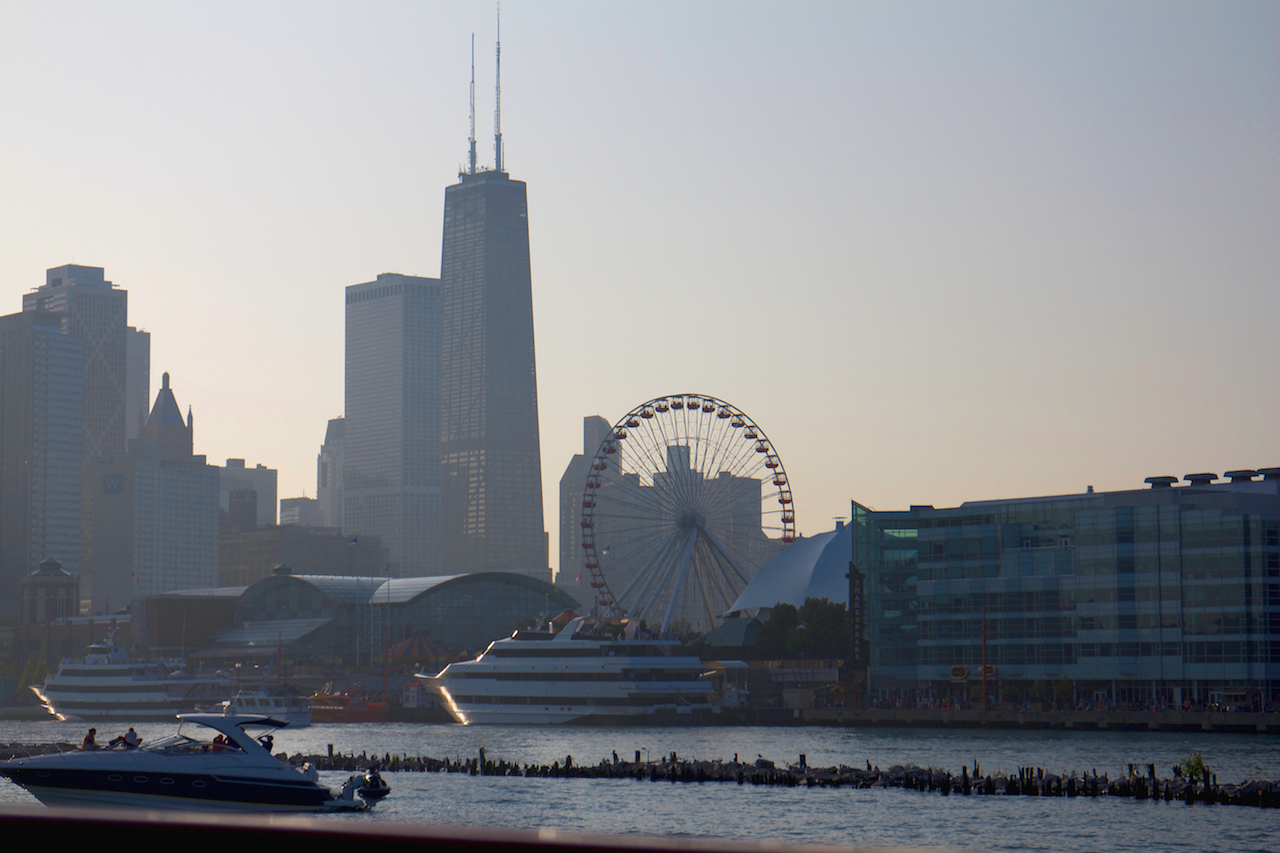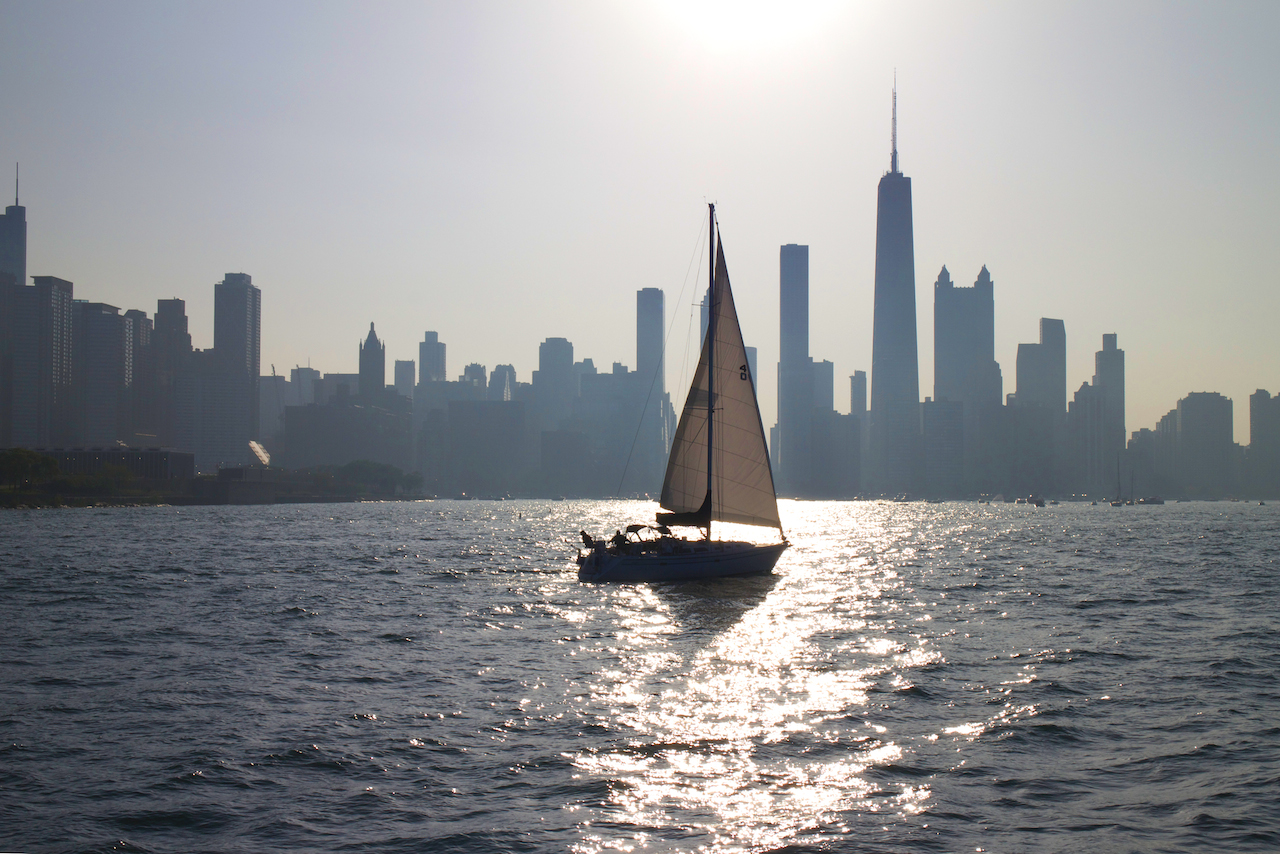 This is my favorite shot!
After the boat tour we walked back to our hotel to relax a bit. We were both tired but I convinced my bf of having drinks on the 96th floor at the Signature Room in the Hancock Tower. We were really fancy and made a quick stop at Subways before walking there. The view over Chicago was amazing. Unfortunately my drink not so much. I had been told to order the Long Island Iced Tea, but regretted my decision after having tried my bf's Strawberry Mojito. But the view made up for it! The bar itself is located two floors above the observatory. It looks a bit outdated, but still charming.
I loved Chicago, it is a beautiful city with a unique atmosphere to it. We managed to see a lot of the downtown area but there are still so many activities to do that I would love to come back and see more of it. Unfortunately, what stuck with me the most about Chicago was the number of homeless people. What we did when eating out, was packing up a doggy bag and giving it to someone in need. You can't imagine how grateful they were!
NEXT STOP –> SAN FRANCISCO
Xo Vicki