You have probably seen Acai bowls everywhere on Instagram. They have become #instafamous so to say and seem to be this year's "kale". When I got the chance to try out the powder of the famous South American berry for the first time, I wanted to make something different, something that is sweet and decadent. Raw cacao and acai seemed to be a good pairing, well it turns out even perfect!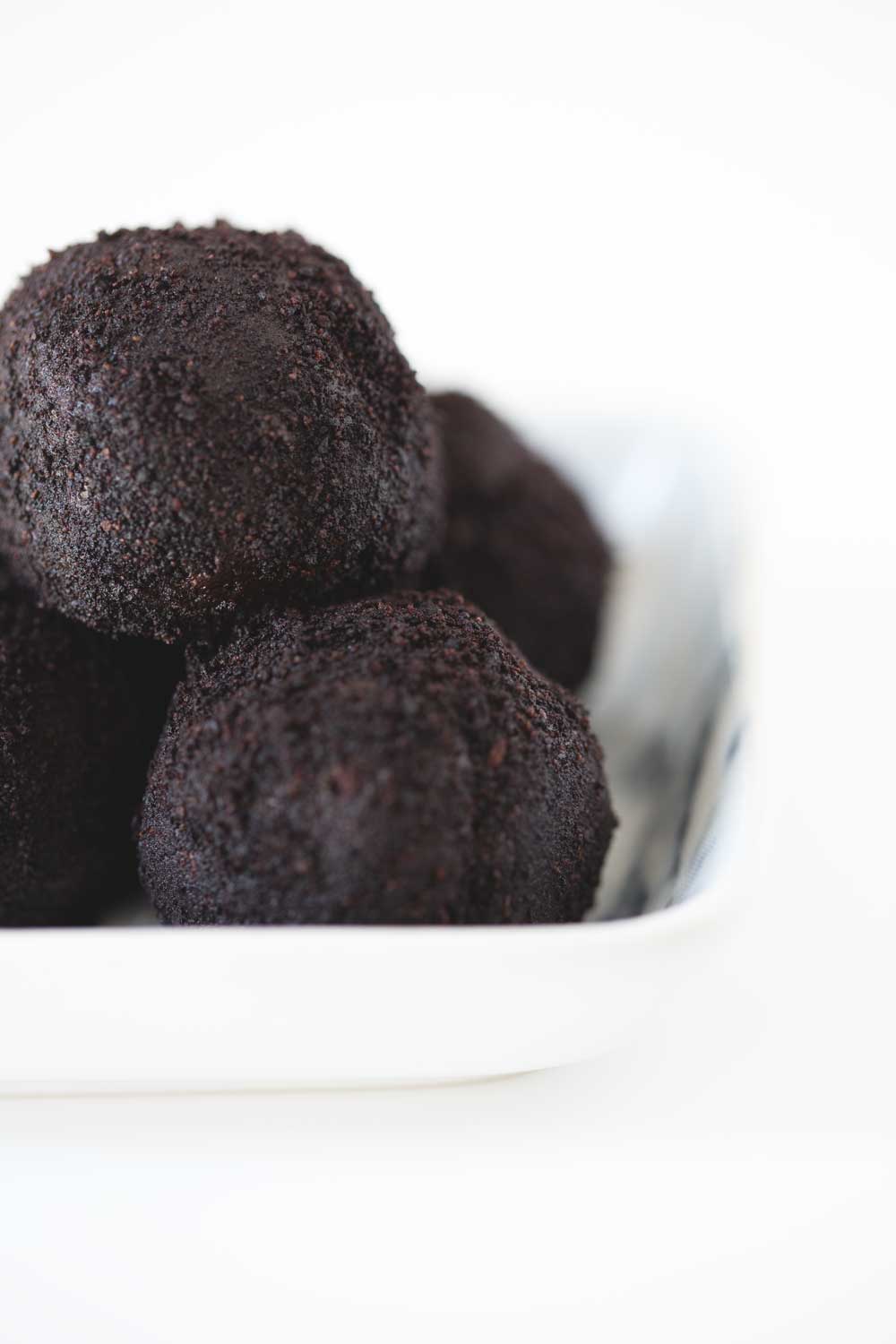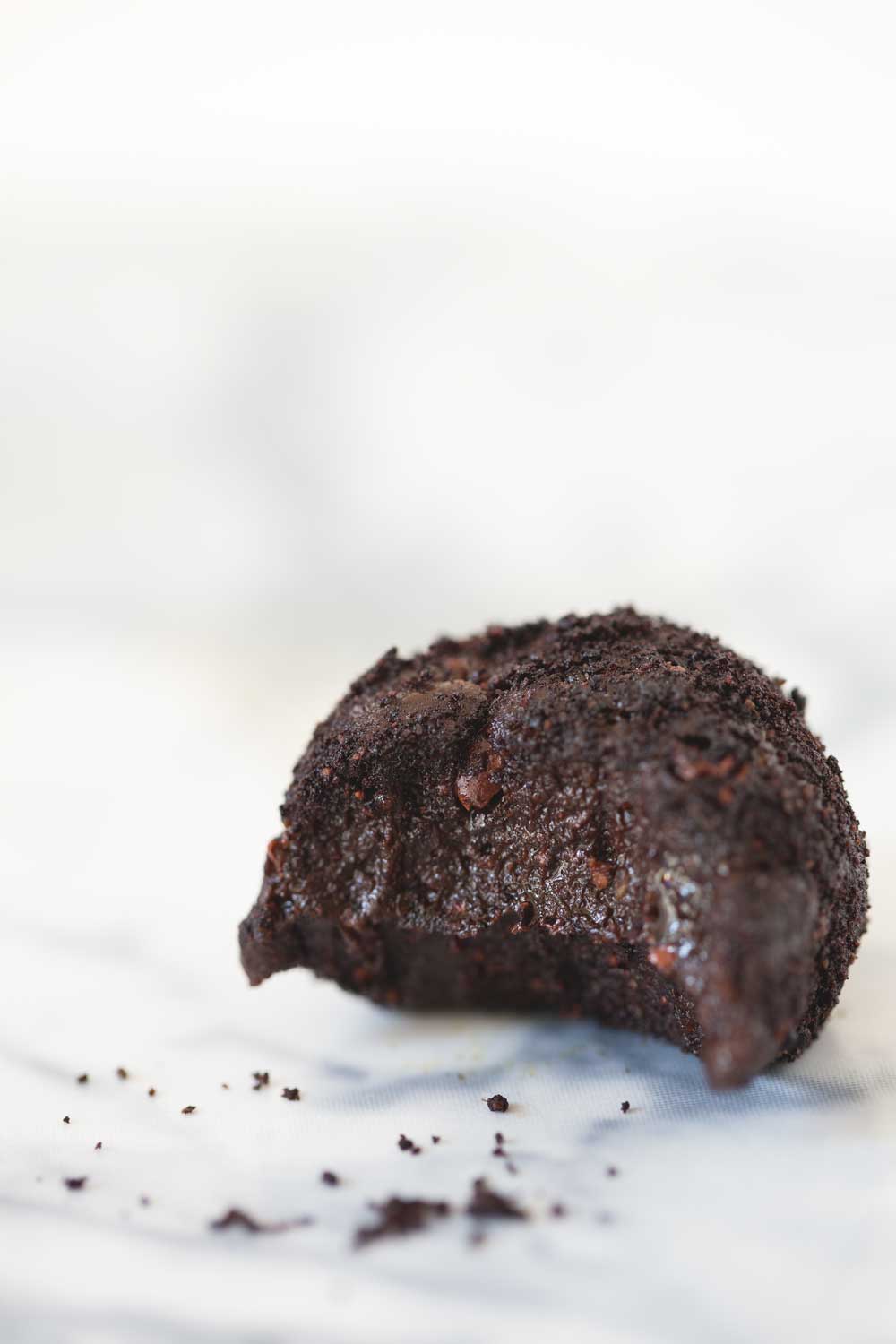 What happens when you pair a superfood with another superfood? It takes it to a whole new level! The power berry combined with raw cacao not only makes a delicious combination but also enhances the antioxidants and energizing benefits.
My Acai Cacao Truffles are the perfect energy booster to fight that afternoon slump. They are rich, and decadent with a rich chocolate flavor and a subtle fruity note from the acai. 

Acai Cacao Truffles
Rich and decadent superfood truffles made with raw cacao, acai powder and cacao nibs.
Ingredients
20g coconut oil (organic)
10g cacao powder (organic)
10g acai powder (organic) + 2 tbsp for rolling your truffles
1 tbsp agave syrup, honey or maple syrup (organic)
60g pitted dates (organic)
10g almond butter (organic)
1 tbsp cocoa nibs (organic)
pinch of salt
Instructions
Place all ingredients in a food processor or blender and process until a dense dough has formed. A tablespoon a time, form the dough into balls. Roll the balls in acai powder, place the truffles on parchment paper and refrigerate for an hour.
Notes
Store the truffles in the fridge in an airtight container.
This small purple berry really is a superfood powerhouse. Rich in antioxidants and omega fats, it is truly nature's fountain of youth. It also gives you energy and increases overall well-being. 
In case you didn't know the difference between cacao and cocoa because I didn't for the longest time and thought it was just a different pronunciation along the lines "You say to-may-toes and I say to- mah-toes". Well turns out there is more to it than that. Cacao is the result of cold pressing un-roasted cocoa beans. It is pure, unprocessed and raw, very high in antioxidant and rich in magnesium. While cocoa is raw cacao that has been roasted at high temperatures. It is still very good for you, that is if you buy plain, unsweetened cocoa powder. I use cocoa for baking cakes and brownies, for example for my Ultimate Chocolate Fudge Brownies, but if I'm making something raw and healthy then I will use cacao.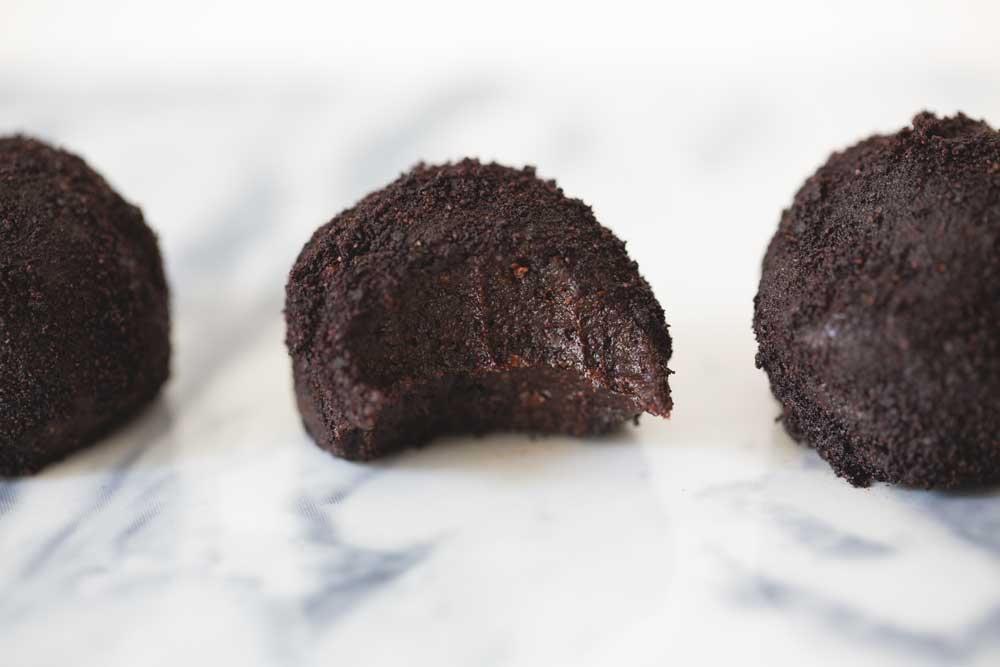 If you give them a try, let me know how you like them and please leave a comment and rate the recipe below.
I got my acai powder and raw cacao from Feinstoff. They kindly sent me a package with some of their organic superfoods and I have had fun testing them out! I also love their "Green Protein Powder" and have been making healthy "Nutella" shakes with it. Let me know if you would like to see the recipe. 
Have a wonderful weekend!
Xo Vicki